Born with a passion to create.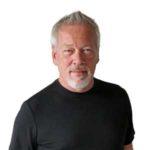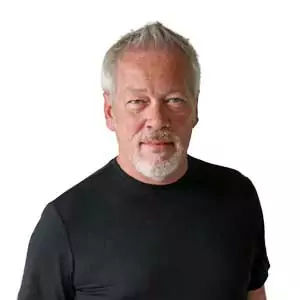 A.D. Cook realized from an early age that he was born to be an artist. Beauty inspires him as he seeks grace in the lines and form of the female figure – which is, to him, the ultimate beauty. There is nothing he would instead paint, and his art reflects that classical ideal.
A.D.'s art has been showcased in fine art galleries from Key West to Hawaii. His innovations have been featured and unveiled at ArtExpo in New York City. In addition, his work has been honored and showcased in many books and magazine publications, including Art Business News.
From 1989 to 1994, A.D. served as the marketing force behind the massively successful and fast-growing Hollywood Video stores. During his five-year tenure, he created and managed their corporate identity. However, his greatest joy at Hollywood Video was painting dozens of large-scale murals of movie stars and personalities for stores nationally.
After leaving Hollywood Video in 1994, he refined his creative skills. A decade ago, his search for the perfect inspiring genre led him to focus predominately on figurative fine art nudes. He was always a fan of classically beautiful women. A.D. was propelled to begin collaborating with contemporary muses to explore the creation of original epic art, which celebrates their timeless beauty.
As an innovator, A.D.'s canvas prep techniques are utilized by other artists within the airbrush art community. In addition, his metal preparation videos for artwork are among the most-watched online.
Today, the artist creates original fine art nudes and figurative artworks on hand-ground metal and specially prepared canvas. Most are painted life-size and more prominent, featuring a contemporary approach to this time-honored genre. His imagery bursts out of traditional art forms, leaving viewers appreciating their sensual nature, beauty, and detail. A.D.'s metal creations have been compared to sculpture and holographic mediums – there's a dimensionality and motion visible in every piece.
The use of imagery and materials in his work is inspiring and intentional. Along the way, he has created unexpected manifestations, provoking the viewer to explore new and perhaps unexplored ideals of beauty – to see beyond the figure and interpret the more profound message in the artwork. The very nature of his artwork provides long-lasting beauty and enjoyment.
A.D. resides in Las Vegas, Nevada, where he finds inspiration in the flood of imagery and the stimulating energy that permeates the city.