Photography Portfolio ~ Art Nudes
Epic creations start with great inspiration.
Each original fine art nude painting begins as a photo session with the artist and model to create authentic artwork. This portfolio highlights a selection of the artist's favorite photos and muses.
Visit the Model Directory for a complete listing and related artwork.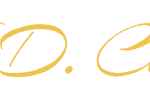 Photos copyright © A.D. Cook. All models 18+ at the time of photoshoot. Model Releases on file.
Modeling inquiries at Model Mayhem (#531) and Model Society. Please read the Model Release on this website before inquiring to model.