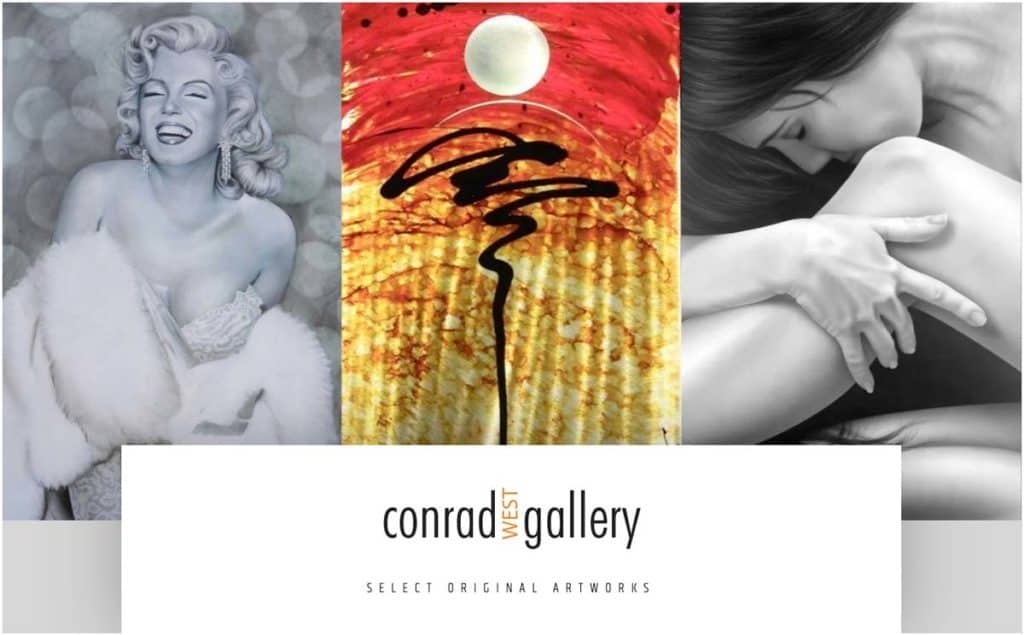 I'm especially excited to design the all-new CONRAD WEST GALLERY website.
Their new art gallery website features original art for discerning collectors as they proudly represent America's premier artists in Las Vegas.
Featured artworks above (left to right): "Marilyn" by Beti Kristof, "Abstract" and "Solace" by A.D. Cook, both among the featured artists in the forthcoming virtual gallery.
As web designers, we're especially excited since this is a perfect fit for us: Art, design, SEO… all right in our wheelhouse of skills. Speaking of SEO, this website reached a top-million global rank in less than one week of starting the build.
PROJECT TOOLS: WordPress, Elementor Pro, WooCommerce, Yoast Premium, Photoshop
Scheduled launch February 1, 2020. Visit ConradWestGallery.com to stay tuned for updates. Be sure to sign up for their free art newsletter.