Frequently Asked Questions About Design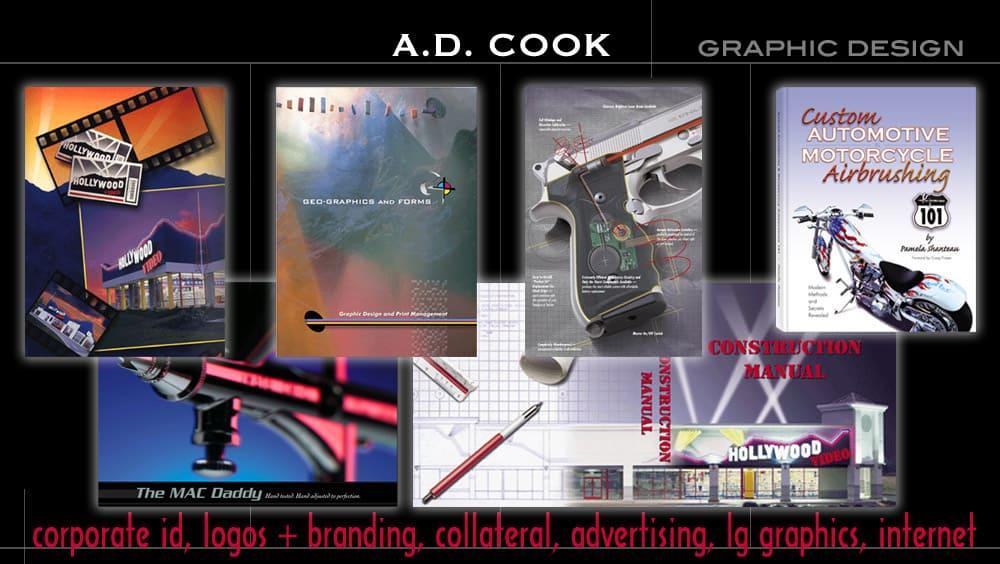 Do you design logos?
Yes, I enjoy creating dynamic logos and brands. The heart of any business is recognized for its brand, which is why it is so important to establish all of that early on.
What is Branding?
Cohesiveness and consistency are imperative to success. A brand is a distinctive name, term, design, symbol, or any other feature that identifies one seller's particular product or company from those of other sellers.
Why Is Branding Important?
Branding helps to identify a product and distinguish it from other products and services by creating a strong, positive perception of a company, its products, or services in the customer's mind by combining such elements as logo, design, mission statement, and a consistent theme throughout all marketing communications. Effective branding helps companies differentiate themselves from their competitors and build a loyal customer base.
Can I Use My Same Logo For Everything?
For a complete brand, various logo versions are created in various formats, sizes, and colors as needed for printed collateral, the Internet, social media, etc.
When I create a logo, I include all the variations needed for print and online, dark on light, light on dark, color, grayscale, etc. That way, you look great wherever you splash your logo.
Website Design & Development ~
Do You Design Websites?
Yes, a large part of what I do is website design, working creating in WordPress and Elementor Pro.
How Was This Website Created?
I created the current version of the ADCook.com website in WordPress with Elementor Pro.
When Did You First Start Designing For The Internet?
I joke that I was there when the information highway was paved in mud. My first web project was in 1995 when my client, WebTrends, asked me to create graphics for their new website. I built and launched ADCook.com (my art site) the following year, and I have been designing online ever since.
What About SEO?
With over 650,000 new websites launching each day globally, Search Engine Optimization is more important than ever. If Google can't find you, nobody will. That's why I take SEO seriously as a certified SEMrush expert. Everything matters with Search Engine Optimization, and it's all about the details.
What Is Content Creation?
Content creation is the process of generating appealing ideas and creating written and/or visual content around those ideas and making it accessible to your audience through blogs, videos, infographics, or other formats.
What Kind Of Content Do You Create?
I create various content, including creative writing, illustration, photography, digital image creation, social media content, and some video.
Do You Write Articles?
Yes, I enjoy writing articles for print and the internet, including books, articles, and blog posts.
How Much Content Creation Can You Help Me With?
You can give me an idea and run with it or develop what you have further. Excellent content creation can be a collaborative process as well. In short, I can do as little or as much as is needed for your project's success.
Print & Collateral Design ~
What Is Collateral Design?
Collateral design is printed materials that provide information about your business and give it an image. This includes anything with a company's logo to establish a visual brand.
How Is Designing For Print Different Than The Internet?
Websites and most projects viewed on computer monitors for that matter are created in RGB (red, green, blue) because that is how our eyes and TVs work. Typically, the image file and page sizes are relatively small for optimum speed performance.
The Internet has the advantage of possible animation and interactive benefits.
Static projects designed for printed items are usually (but not always) created for four-color (CMYK) process printing, although that has changed with digital printing. Regardless of the RGB vs CMYK variable, print files are almost always larger than web-friendly files and are designed for a very specific purpose; business cards, promotional items, brochures, apparel, t-shirts, etc.
What Does Print-Ready Mean?
Print-ready files are files created specifically for ink on paper to the printer's specifications. Print-ready PDF files are output differently than non-print or "internet-friendly" PDF files, are usually larger in file size, and created to output as CMYK (four-color process).
Print-ready files often include crop marks and information that the printer needs outside the live print area.
What Applications Do You Work In and Can You Create Interactive PDFs?
I work with Adobe Creative Suite tools, primarily Photoshop, InDesign, and Illustrator, ideal for creating dynamic interactive PDF files with images, links, QR codes, and more.
Got a question not answered here, or elsewhere within this website? Simply contact us. We'd love to hear from you anytime. Cheers!