Frequently Asked Questions About Art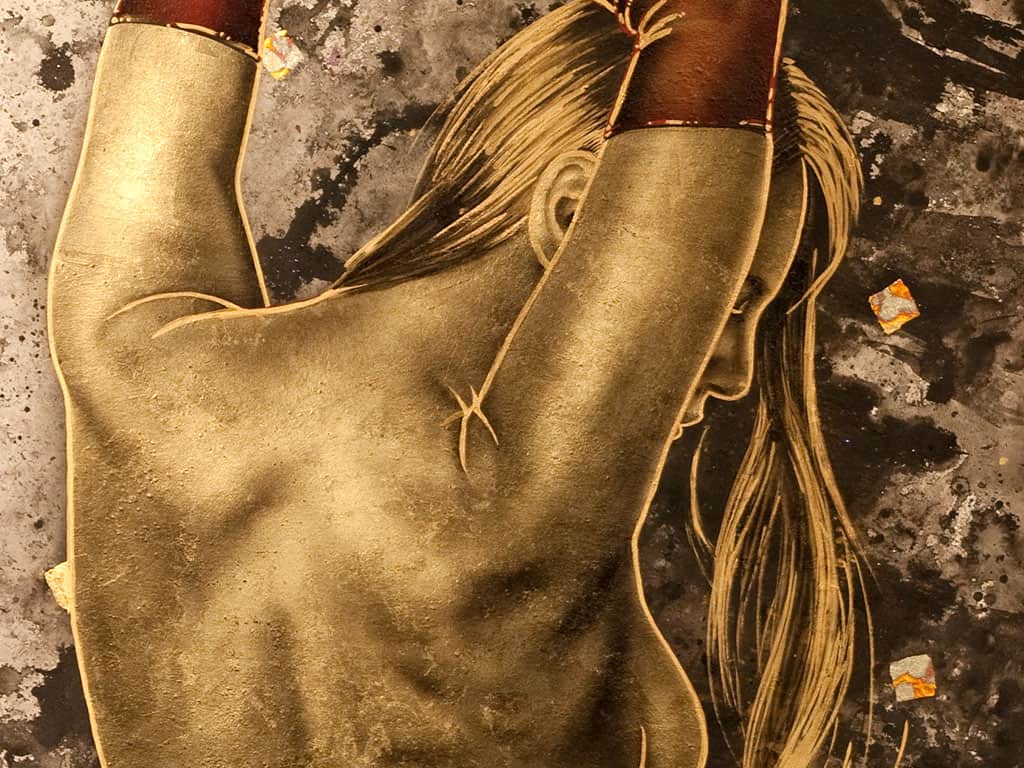 Where can I learn more about the artist?
The best place to learn more about artist A.D. Cook is on the official ADCook.com website.
A good place to start is the ABOUT A.D. page for some background and links to related pages.
What is a contemporary artist?
By definition, a contemporary artist is a living artist.
What is Art Bespoke?
Bespoke is unique by definition, meaning to create a commissioned custom piece, in this instance, art. A complete one-of-a-kind piece. Unlike limited editions, you are the only person in the world with anything like it!
What different mediums do you work in?
I work in many media but prefer working with acrylics on canvas and urethanes on metal.
Are you available for commissioned artworks?
What is specially-prepared canvas?
Canvas and fine art go hand-in-hand. But the readily available off-the-shelf canvas isn't made for airbrushing. Even stretched and "prepared" canvas marketed to airbrush artists has a lot of weave texture, which may be okay if that's what you want. However, I prefer a much smoother surface – something closer to the hot-press illustration board. Considering that, I've developed a process that allows me to paint on canvas that is smooth and forgiving and yields an incredible surface for airbrush.
You can find my article, Creating the Perfect Ultra-Smooth Canvas for Airbrush at ADCook.com/creating-the-perfect-ultra-smooth-canvas.
What are Fine Art Nudes?
Creating Fine Art Nudes is about capturing the beauty of the human form. Using light, shadows, posing, and creative expression, I bring out the beauty of my subjects and the human body.
What is Colourain?
Colourain™ is a trademark of A.D. Cook for a series of hand-painted men's fashion accessories, primarily skinny neckties, created from 1985-1988.
What is Art Provenance?
You hear a lot about provenance in the art world. As it should be – provenance is an essential part of the art in your collection. Provenance is how you answer the critical questions, like who really created the art, when it was created, sometimes where it was created, and hopefully how it was created.
Learn more at ADCook.com/provenance.
What are Giclées?
Standard inkjet prints are produced using dye-based inks. Giclees are made using pigment-based inks.
High Resolution and Color: They have the sharpest detail and highest resolution, displaying a full-color spectrum. Giclees capture every shade of an original work.
What do you look for in your models?
First off, since I specialize in art nudes, I only work with models 18 years old and over.
My art is directed towards celebrating classic female beauty, so I prefer working with models with healthy natural figures. As a rule, I also tend to prefer models with no tattoos (or very few) or tan lines, since they tend to distract from the model's natural beauty.
Do you work with male models?
Rarely. My art is primarily inspired by female models and muses.
Do you pay your models?
Yes, all payment terms are discussed and agreed upon before our scheduled shoot.
Where can I view your photography?
Do you have a Model Release?
Yes. Please review my Model Release at ADCook.com/model-release.
I will have a printed copy for you to sign before our shoot together. Please bring your current ID to confirm that you are 18+ years old.
How can I model for you?
Please read the "What do you look for in your models?" answer above.
If you've got what it takes, contact me, preferably through my two art model sites, ModelMayhem.com and ModelSociety.com.
Where can I read your article on Specially Prepared Canvas?
How can I show my art on this website?
ADCook.com is a dedicated website for artist A.D. Cook and his original creations.
Am I allowed to use these images on my website?… tags?
Thanks for asking, but in a word, NO. All A.D. Cook artworks and images are for viewing purposes only. The only exception is for media and promoting the artist and his works. All rights reserved.
Where can I read your Terms & Conditions?
Visit this site's Legal Page for links to full site terms, privacy policy, web cookies, and affiliate disclaimer.
Got a question not answered here, or elsewhere within this website? Simply contact us. We'd love to hear from you anytime. Cheers!