celebrating timeless beauty through powerful art
My original art nudes on canvas and metal honor the female spirit's grace, beauty, and complexity.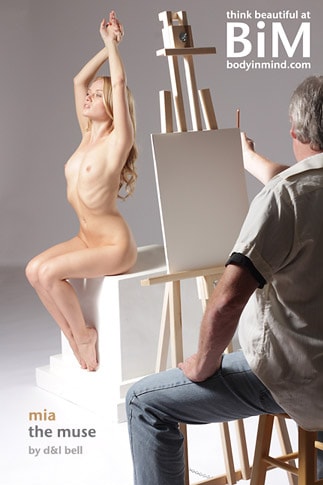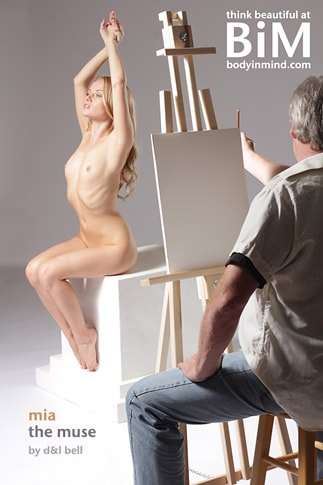 I enjoy working with creative and innovative muses to inspire new art and value their contribution to the development of dynamic images. I utilize my photographic skills to develop original reference images to create my paintings, most of which are represented on this site. My photo shoots focus on classic poses with an emphasis on form, shape, and lighting. The length of a photoshoot typically lasts two to four hours. Except for commissioned art, participating models receive compensation as listed below or a combination thereof. Details are discussed at an initial shoot introduction/meeting. There are always opportunities for models, both experienced and new to this form of modeling, to participate in my never-ending range of projects.
Perhaps you've seen my artwork and may wonder what it would be like to be transformed into a fine art painting. Modeling for art is not only fun and exciting, but it also comes with great incentives.
Modeling for my art has incredible benefits. Perhaps the most significant benefit is the professionalism offered to every model by myself and the staff. It is imperative that everyone attending the shoot has an incredible time and is treated with respect.
Art modeling isn't all peaches n cream, though. You might be a model with experience, or you may be modeling for the first time. No matter what level you are at, modeling takes excellent work.
Based on my schedule's current demands, I only accept three types of shoots regarding working with models.
I Hire Models — Some projects allow me to hire models for specific shoots. You will most likely not receive copies of the images for your use, as I will be buying exclusivity of the images. This may require a test shoot in advance of hiring.
Time For Print (TFP) — I take on a very select few models on a TFP/TFCD basis. I typically will shoot an equal amount of time in whatever genre the model desires for use in their portfolio. As compensation, I will provide three images per hour of shoot time. The image used by the model will be allowed for all non-commercial purposes with appropriate credit given to me as a photographer and a link to this website and my Model Mayhem site (if applicable).
Commissioned Art — Please get in touch with me directly to commission original artworks of yourself or a special loved one. [more]
Proud member of Model Mayhem (MM #531). All my figurative art starts with a photoshoot so check out my Photography Section. All images shown in the Art Section of my MM profile are hand-painted original artworks on canvas and metal. View my ARTWORKS gallery here.
• View the Model Directory for listing models and individual artworks, along with comments from previous models.
•  All models are required to sign a Model Release and provide appropriate identification. View my Model Release.