My newest painting on metal… Beaujolais featuring Jessi June.
Saturday, October 8th marked the official unveiling of Beaujolais, my newest original figurative painting on metal. It was just a few short weeks earlier that I had done a photoshoot of model Jessi June at my collector's home in Las Vegas, NV. I had rearranged their living room and turned it into a photo studio for the day and we had a blast taking pictures and planning the art to come. Over the course of the next month-and-a-half, I ground and painted to create a truly unique, one-of-a-kind metal artwork.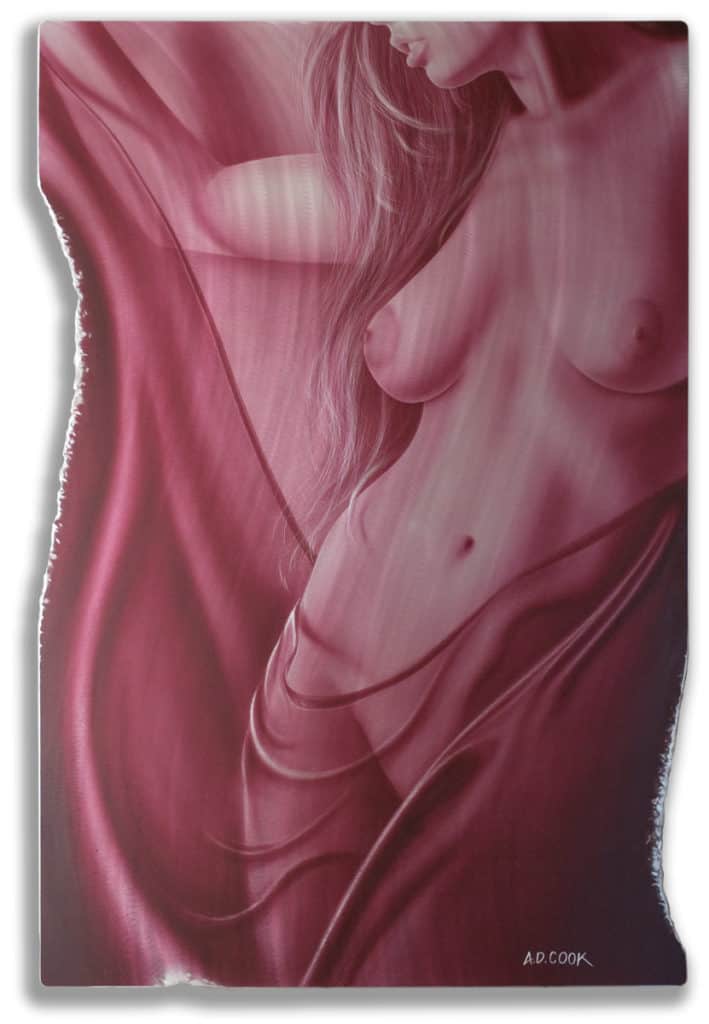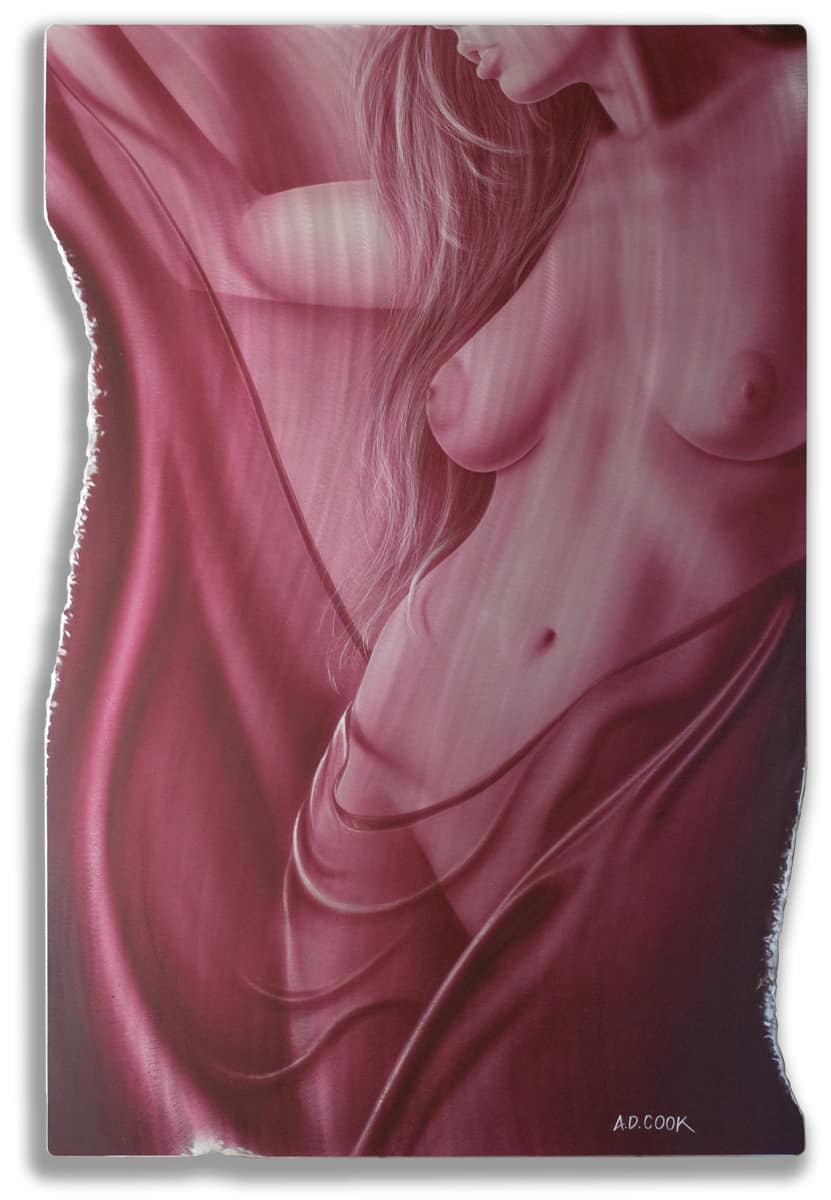 Beaujolais by A.D. Cook 2011 ~ 53.5″ x 35.5″
Watch the video below to see how she was created.