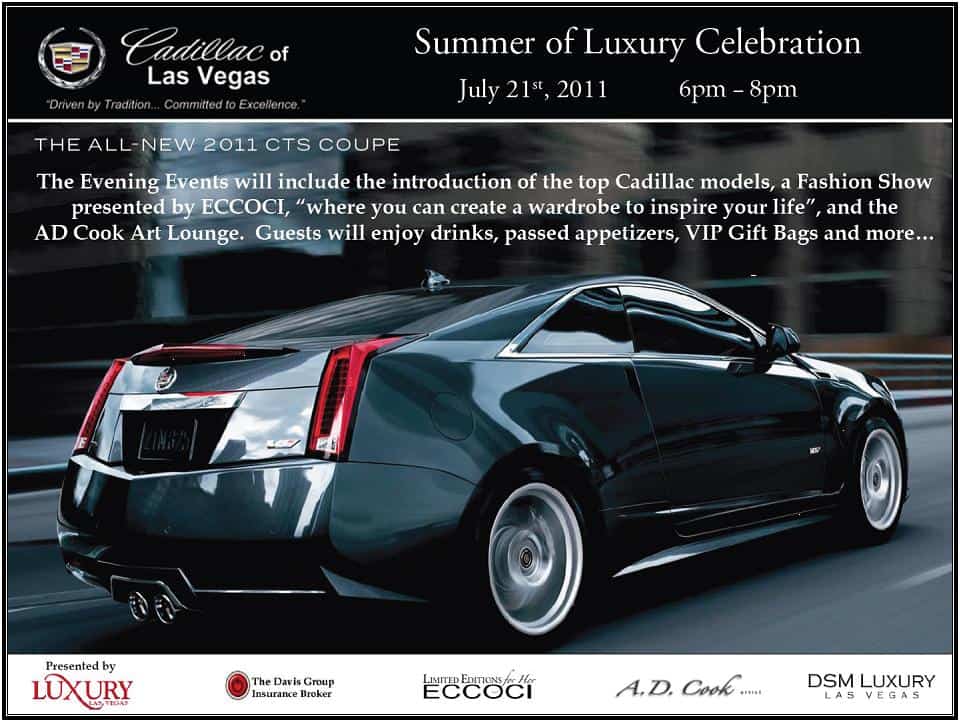 The evening's events included the introduction of the top Cadillac models, a fashion show presented by ECCOCI, and an A.D. Cook Art Lounge.
Guests enjoyed drinks, passed appetizers, VIP gift bags, and more…
The "Summer of Luxury Sales Event" for DSM Luxury Client's & Friend's of Cadillac of Las Vegas was July 22nd & 23rd. The event started Thursday evening with a fantastic party of live music, entertainment including a Marilyn Monroe look-alike and a plethora of local celebrities, along with a fashion show. We stuck around for the following days to share art with the local crowd. An art presentation of six A.D. Cook original artworks were on display – three figurative paintings including
Nexus
,
Infinity
, and the all-new
Encore
, along with a selection of my original abstract artworks on metal. Special thanks to
DSM Luxury Las Vegas
and
Cadillac of Las Vegas
.
Click here for tons of great pics from the event from photographer Mark Bowers
: