Undoubtedly, The Stratosphere Casino, Hotel & Tower in Las Vegas is an impressive architectural accomplishment.
L

ocated on Las Vegas Blvd. just north of the Las Vegas Strip, the property's signature attraction is the 1,149 ft. Stratosphere Tower is the tallest freestanding observation tower in the United States.

The hotel is a separate building with 24 stories, 2,427 rooms, and an 80,000 sq ft (7,400 m2) casino. It is the tallest building west of the Mississippi River and also the tallest structure in Las Vegas. ( source: http://en.wikipedia.org/wiki/Stratosphere_Las_Vegas )

The Stratosphere scale model is currently on display at Las Vegas City Hall, 2nd Floor.

So, it's only fitting that the drafting and design students at ITT Technical Institute School of Drafting and Design in Las Vegas would take on the challenge of creating a scale model of the epic Stratosphere Tower. And that's just what they did. Under the tutelage of Professor Michael Andreas, his students accepted the call to create an impressively detailed 1:150 scale architectural model, working lights and all, towering eight feet in height.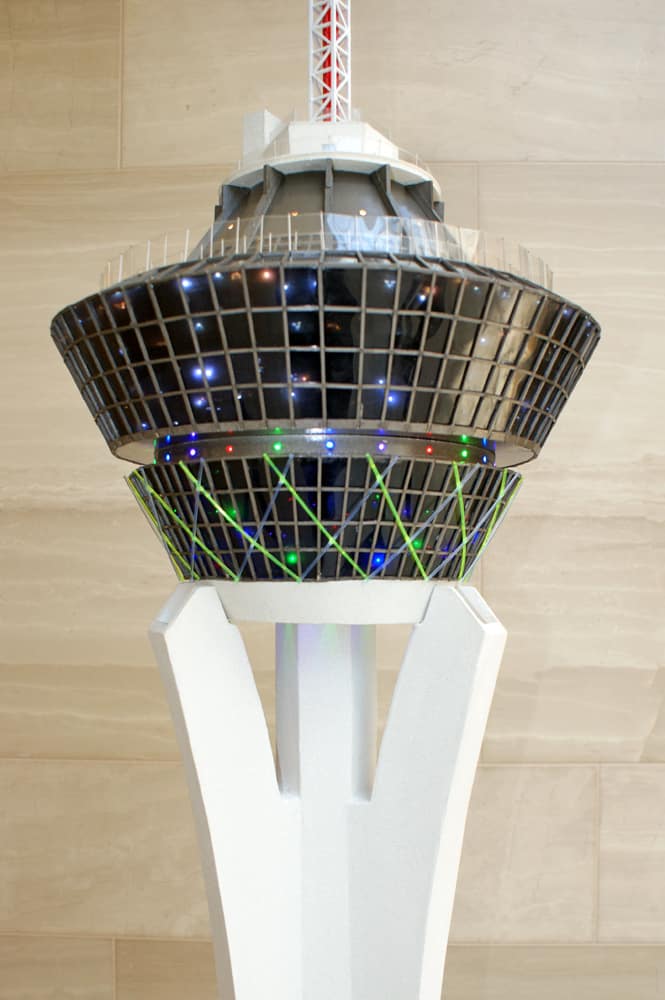 The details are impressive, right down to working lights and glass panels.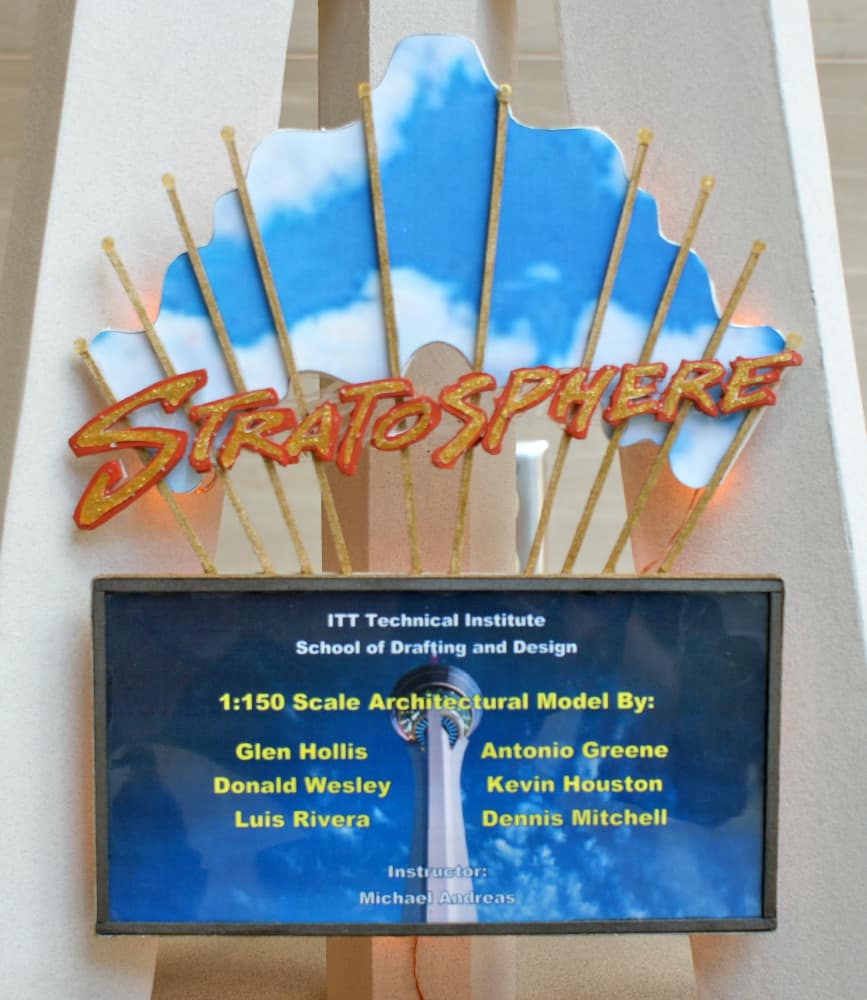 ITT Technical Institute School of Drafting and Design ~ Capstone Project, March 2014 was a collaborative class project by Glen Hollis, Donald Wesley, Luis Rivera, Antonio Greene, Kevin Houston, and Dennis Mitchell. Instructor: Michael Andreas.
Nothing great in the world has ever been accomplished without passion.
— Georg Wilhelm Friedrich Hegel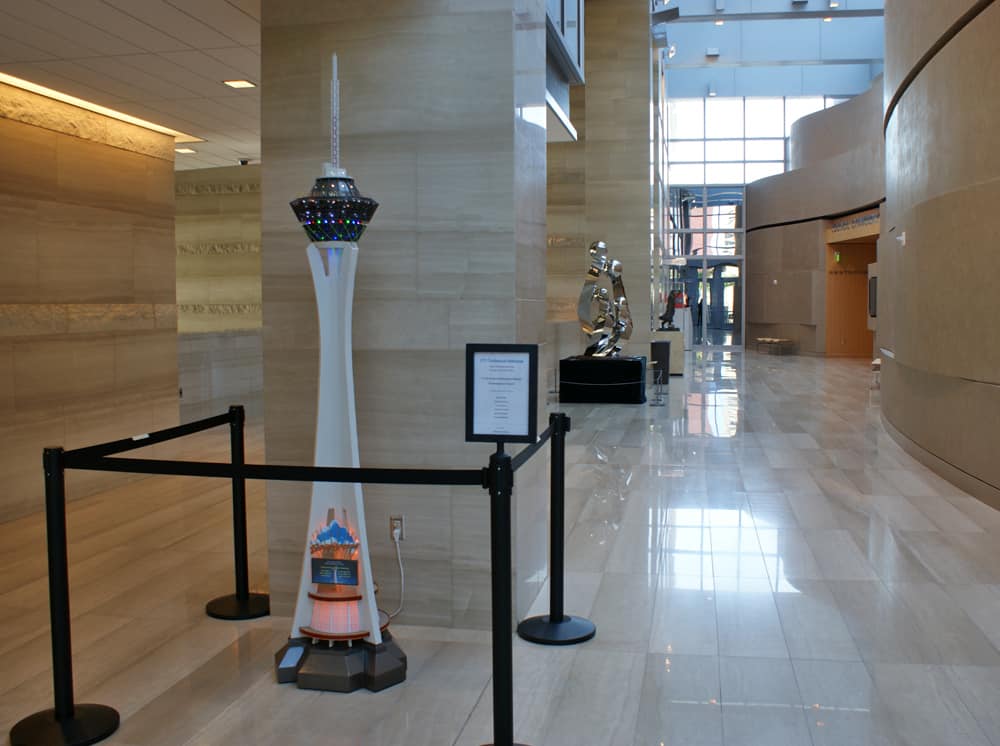 The Stratosphere model stands proud among other artworks on display.
The Stratosphere model is on temporary display. Stop by City Hall and check it out… 495 S Main St, Las Vegas, NV 89101, second floor.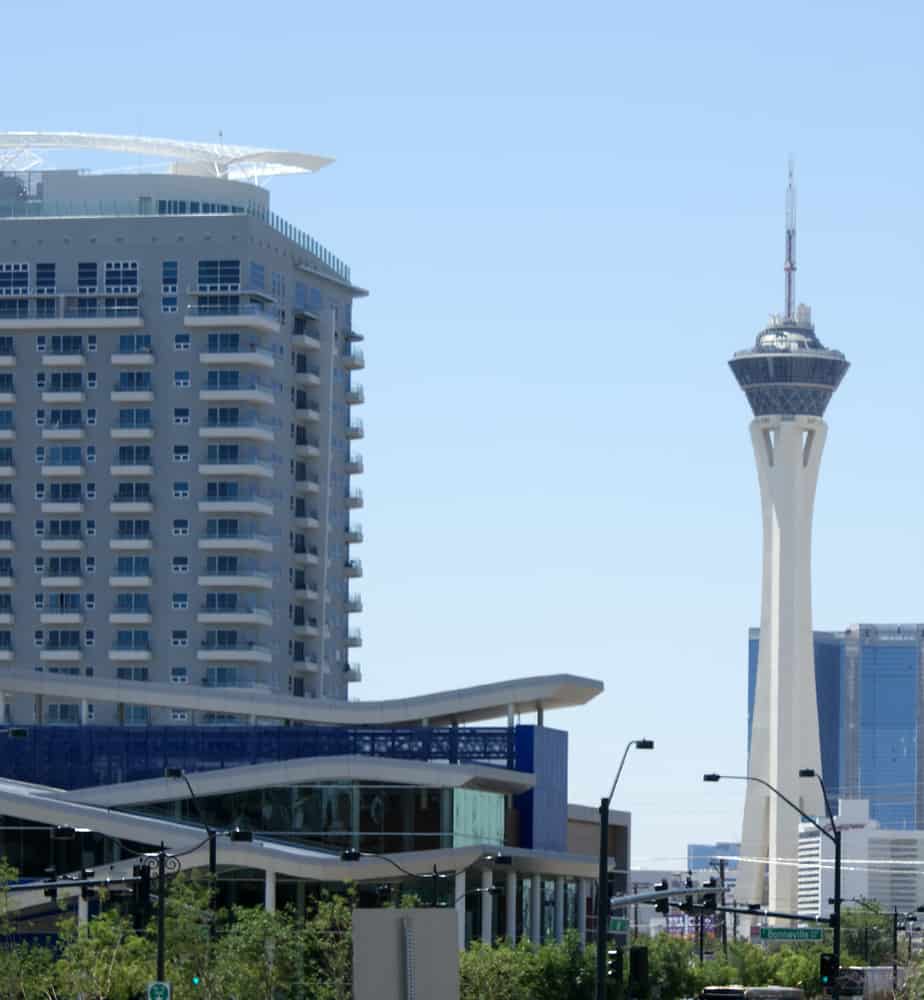 A view of the real Stratosphere Tower from City Hall.
When in Vegas, check out the real Stratosphere Casino, Hotel & Tower at 2000 Las Vegas Boulevard South, Las Vegas, NV, 89104
• • • • •
THE STRIP REVEALED     |     YOUR LIFESTYLE – YOUR ART     |     BEAUTY INSPIRES ME