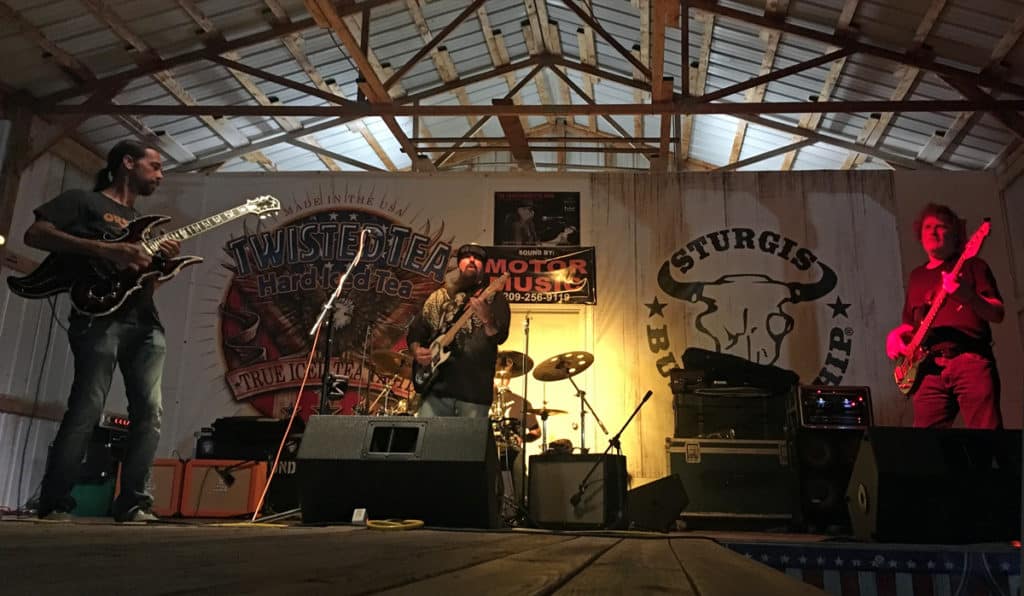 Most Knew Him as Goodtime Charlie
It is with great sadness that I share Charlie Brechtel's passing.
As the biker bluesman founder and leader of The Charlie Brechtel Band, most knew him as a biker and singer who shared his life through music.
On April 25, 2020, Charlie was killed in a motorcycle accident near his home in Copperopolis, CA, leaving me, along with the greater motorcycle community, suffering a huge loss.
Charlie and I met years ago, around 2005, I think, at a biker rally, as I expect that is where many people meet Charlie.
For years, Charlie did a one-hour internet radio broadcast show every week called "Bikers Inner Circle." If you ever tuned in you may have seen my Indian Summer artwork on the wall behind him, just over his shoulder.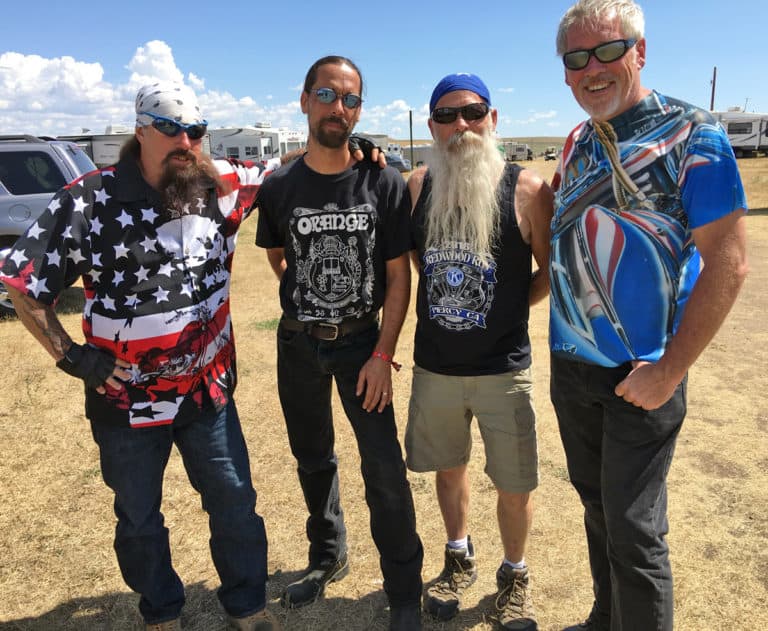 Left to right: Charlie Brechtel, Cameron, Hank, and A.D. Cook at Sturgis 2016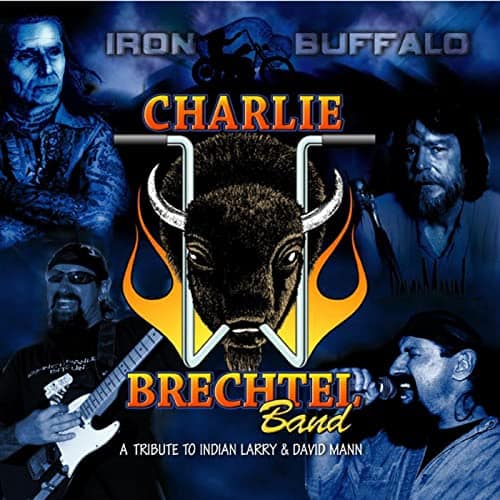 IRON BUFFALO album cover, featuring my buffalo with handlebars pen and ink artwork from 2006.
Rest In Peace, Charlie Brechtel ~ 1957-2020