America. Freedom. Passion.
2016, 48″ x 60″, acrylic on specially-prepared canvas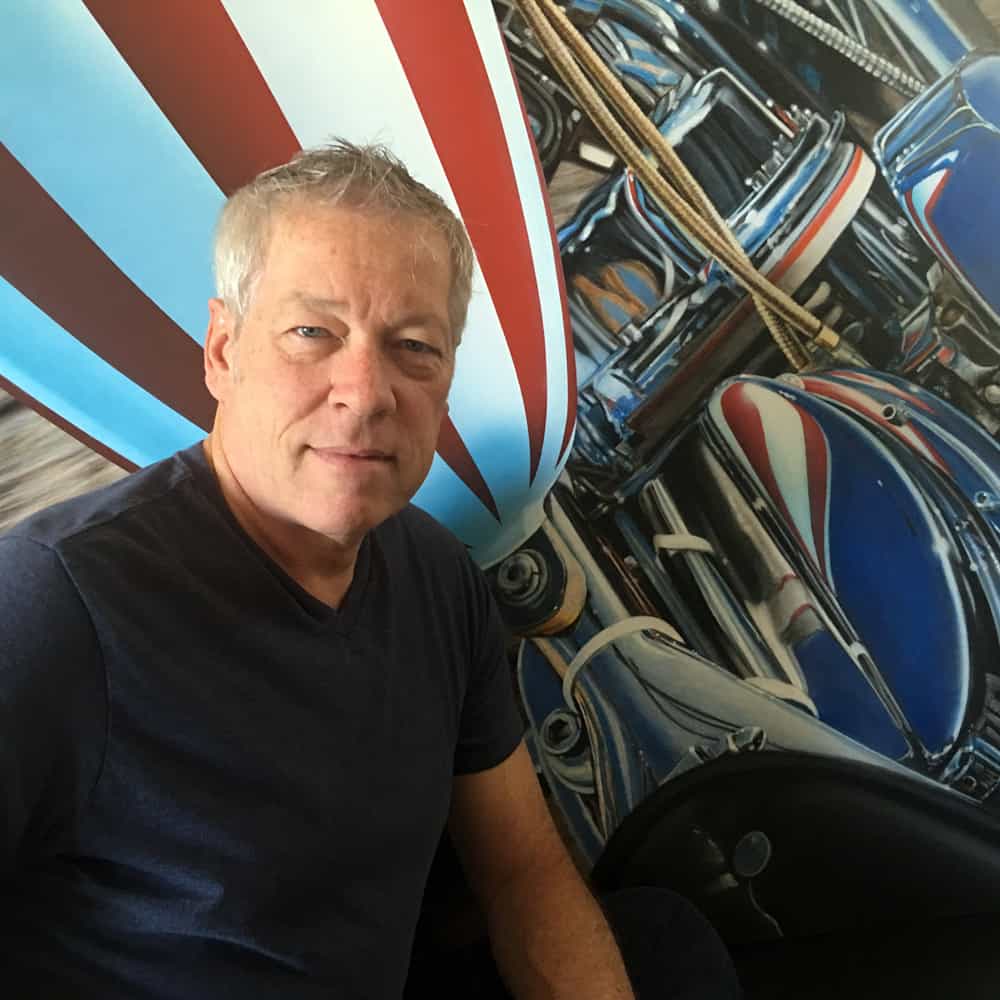 AMERICA FIRST
AMERICA: Celebrating AMERICA and freedom through powerful art.
FREEDOM: It's visceral. You know it in your heart. You know what it feels like to throw your leg over your bike and be one with the open road.
PASSION: We don't ride because we can. We ride because we are driven to ride.
My passion for motorcycles and the open road is celebrated through meticulously executed epic artworks. AMERICA is the first from the artist's new series, appropriately titled "AMERICA FIRST," a collection of compelling original motorcycle artworks celebrating America's pride and freedom of the open road.
Private Collection, Tacoma, WA
Since AMERICA's creation, the original painting has been showcased in major museums throughout the United States, including the Museum Of Arts And Sciences (MOAS), Dane G. Hansom Memorial Museum, and the Maria V. Howard Arts Center, The Evelyn Burrow Museum, Saginaw Art Museum, Sangre De Cristo Arts & Conference Center, Haggin Museum, The Morris Museum of Art, The Michelle and Donald D'Amour Museum Of Fine Arts, The Ella Carothers Dunnegan Gallery of Art, Art Museum of South Texas, at the Lyman Allyn Art Museum, the Museum of the Rockies, the Auburn Cord Duesenberg Automobile Museum, The Citadelle Art Museum, and the Dennos Museum Center.
Currently on tour with the LUSTER: Realism and Hyperrealism in Contemporary Automobile and Motorcycle Painting Exhibition.