2010, 38″ x 28″, urethane and mixed media on metal
As you gaze upon the stunning work of art that is SIREN, you will undoubtedly feel the beautiful melody of its message resonate within. With its masterful use of color, form, and movement, this painting captures the essence of a graceful and powerful being, emanating an aura of enchantment that is simply mesmerizing. As the morning light pours over the painting, a sense of life and energy emanates from the metal, almost as if SIREN herself is dancing before you, inviting you to lose yourself in the beauty and wonder of its creation. From intricate details to sweeping strokes, the artistry on display here is nothing short of sublime, leaving an indelible imprint on anyone who experiences it. Lose yourself in the magic of SIREN, and let yourself be swept away by its captivating spell.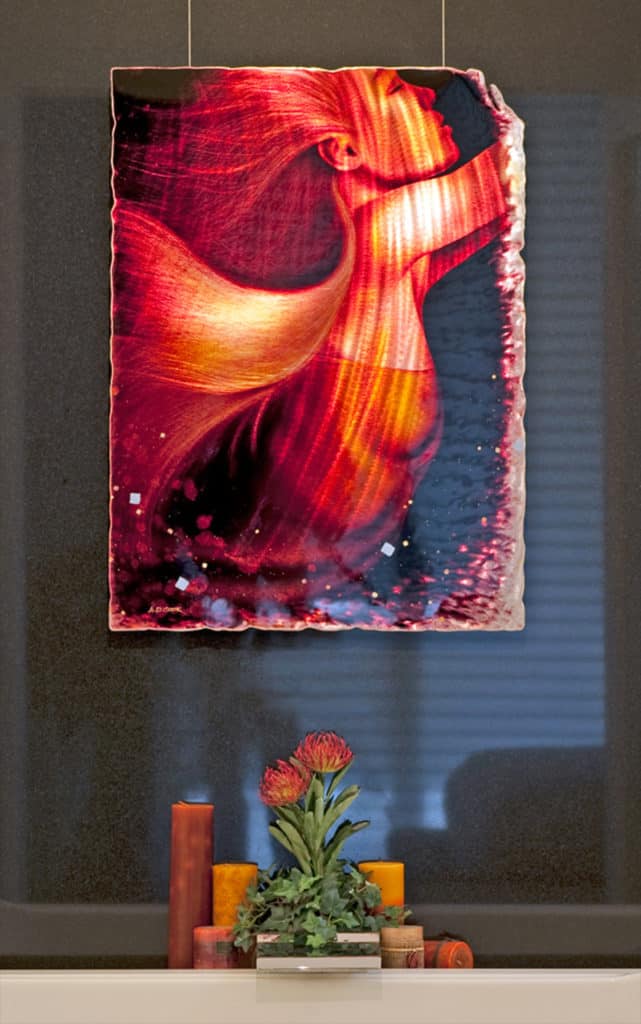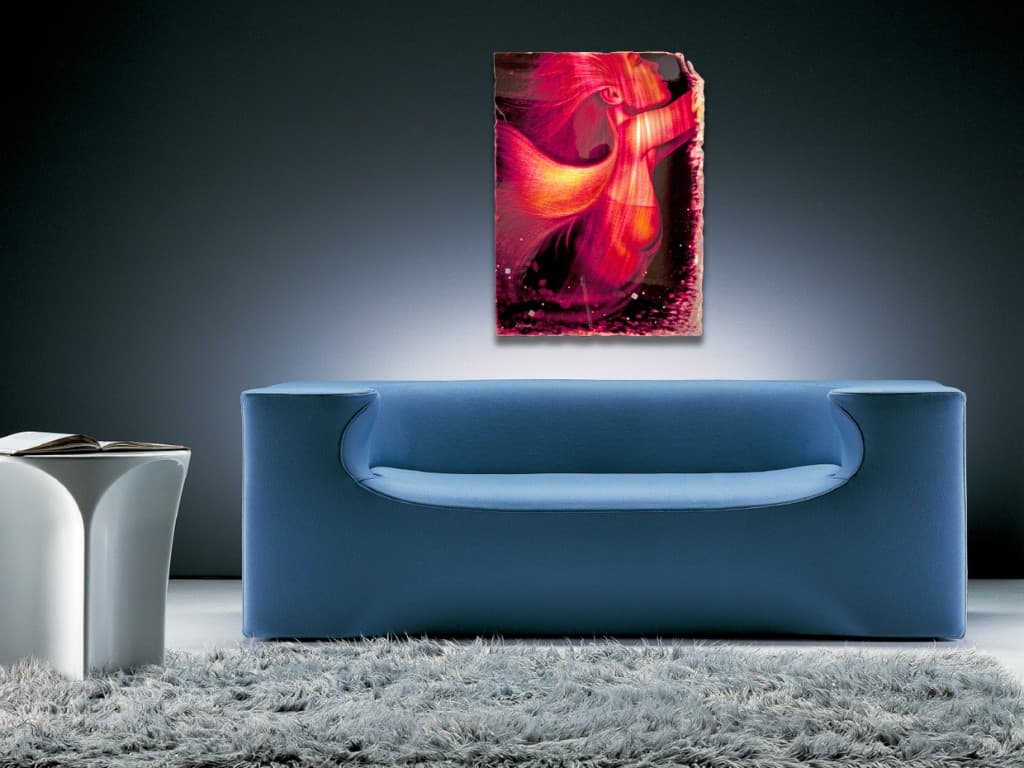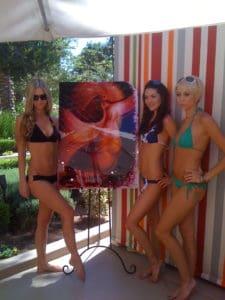 SIREN is a 100% original painting in candy red and golden apple automotive urethanes and gold leaf – a true one-of-a-kind mixed media creation on specially-ground metal. Siren features thousands of hand-scribed hairs, creating perpetual motion as you move around the painting.
Private collection, Las Vegas, NV
Model: Heather Carolin
PROVENANCE:
• September 2010 – Aqua Cabana Magazine – "The Relentless Pursuit of Beauty."
• Red Rock Casino – Las Vegas, NV
• April 2010 – Unveiled at Grape Vegas, Las Vegas, NV
• Siren Video