Saturday, December 9, 2-4pm and 6-8pm – A.D. Cook made scheduled appearances at the Oh My Godard Art Gallery located at The Galleria Mall in Houston, TX.
It was a busy day of showcasing new art and sharing the holiday with gallery patrons. Owners Greg and Jennifer prominently displayed the newest collection of A.D.'s paintings while he demonstrated his signature techniques to gallery visitors.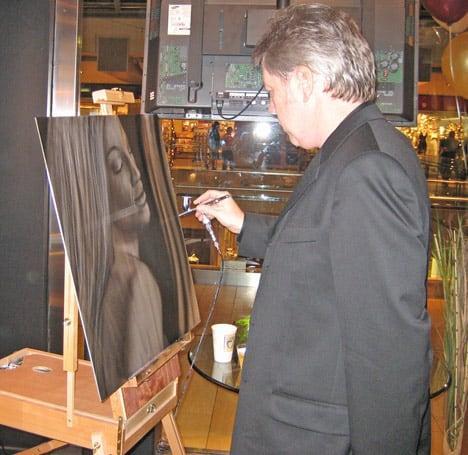 above: A.D. demos a painting with the help of an Iwata Kustom Revolution airbrush. Before this painting is finished, it'll go through various processes of painting and grinding, along with other steps, before being cleared and polished to a glass-smooth finish.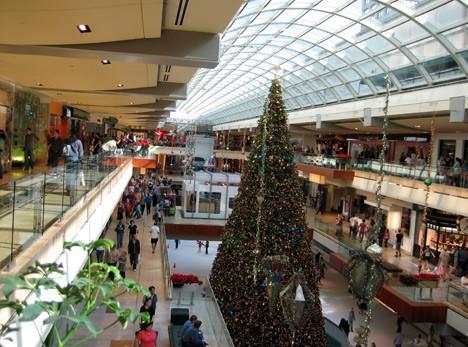 A view from just outside the gallery. The Galleria is a beautiful mall. The Oh My Godard Gallery, located just over the ice rink, showcases several great artists like Bill Mack, Fabian Perez, Rob Gonsalves, Kat, and Michael Godard.