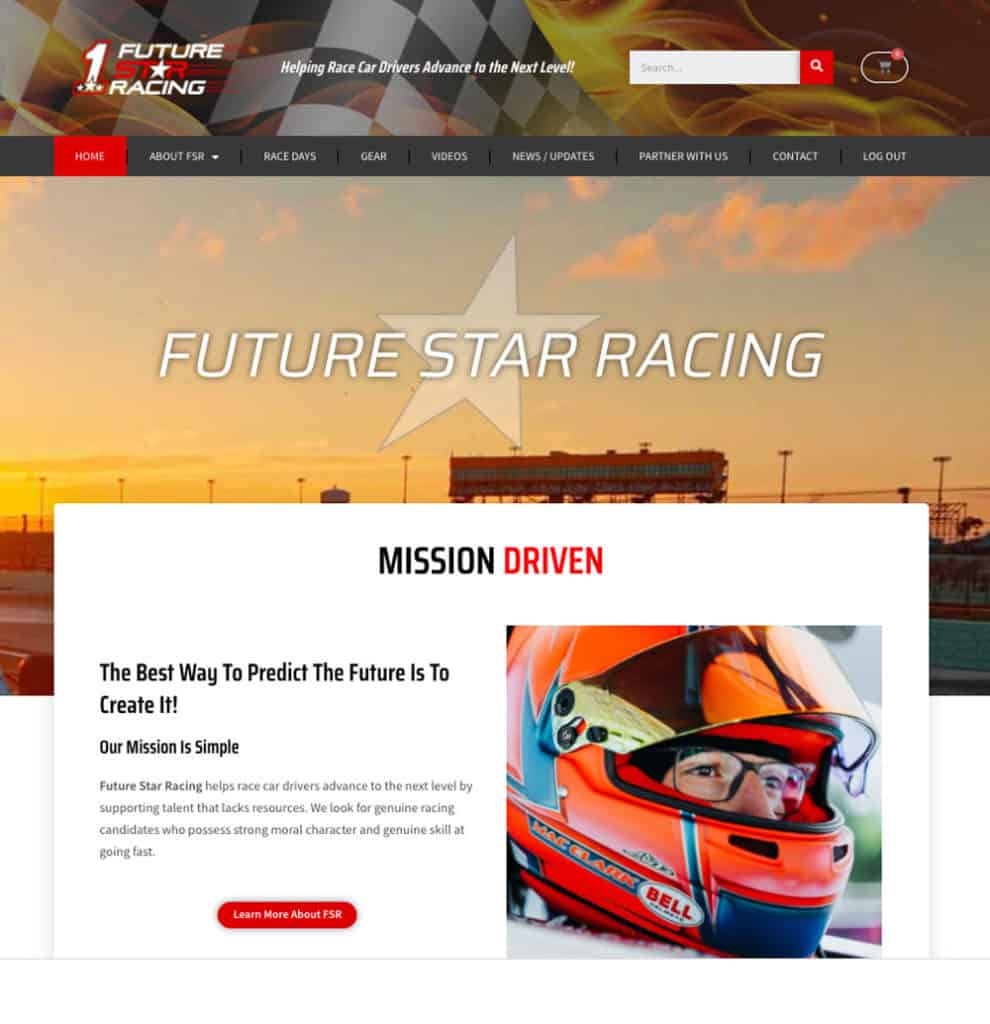 Those who follow my posts know that I enjoy creating for the web when I'm not at the easel. Sometimes I'm blessed when my design life and fine art life are in harmony with one another.
That is the case with FUTURE STAR RACING. As the implies, they are about racing, and as it happens, I love cars, especially fast cars. So, when my art collectors asked if I could build them a website for their racing team, I was stoked!
Future Star Racing helps race car drivers advance to the next level by supporting talent that lacks resources. They look for genuine racing candidates who possess strong moral character and genuine skill at going fast.
As an FSR Team Member, specifically as their website designer and developer, I'm excited to share their new website here.