Created in 1993, this original painting on canvas has been in a climate-controlled archive for the last decade.
Recently discovered and offered here, this is an original one-of-a-kind painting.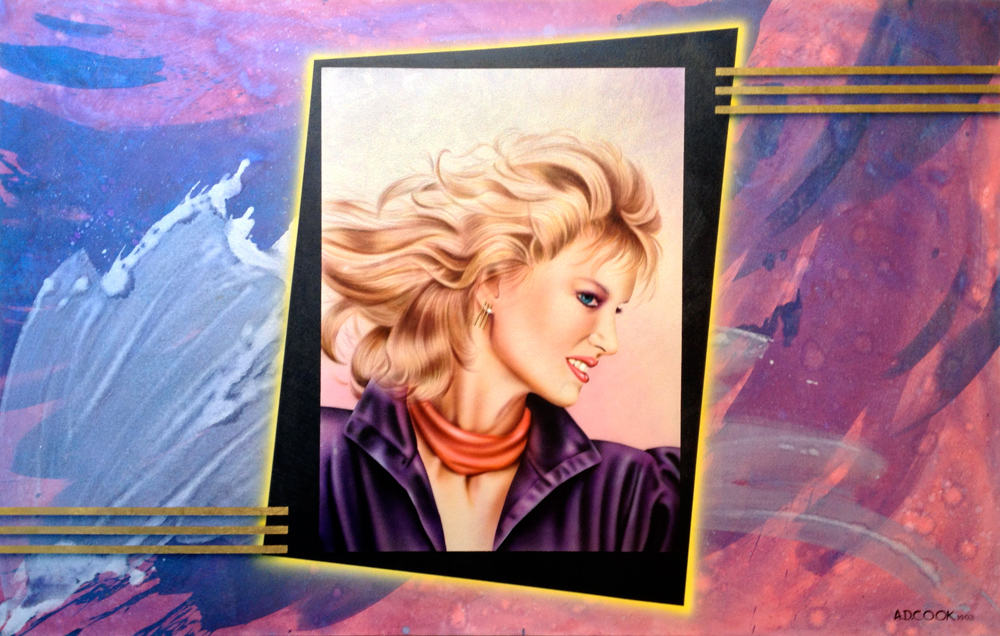 Three Gold – 42″ x 66″, acrylic and mixed media on canvas. © A.D. Cook 1993
Looking back, I remember 1993 as a hugely creative year. I was the creative director at Hollywood Entertainment and creating huge murals for the then national Hollywood Video stores. And even though I was creating epic artworks for them on a regular basis, I was still inspired to create my own paintings as well. "Three Gold" is an early painting from that period in my life where I was coming into my own style as an artist. Many of the techniques reflected in this painting are still seen in my current works.
This painting was displayed proudly in my home for about a decade, then wrapped up and archived in a climate-controlled facility for nearly the last decade.
• • • • •