When buying from an artist/maker, you're buying more than just an object/painting. You are buying hundreds of hours of failures and experimentation.
 • • • • •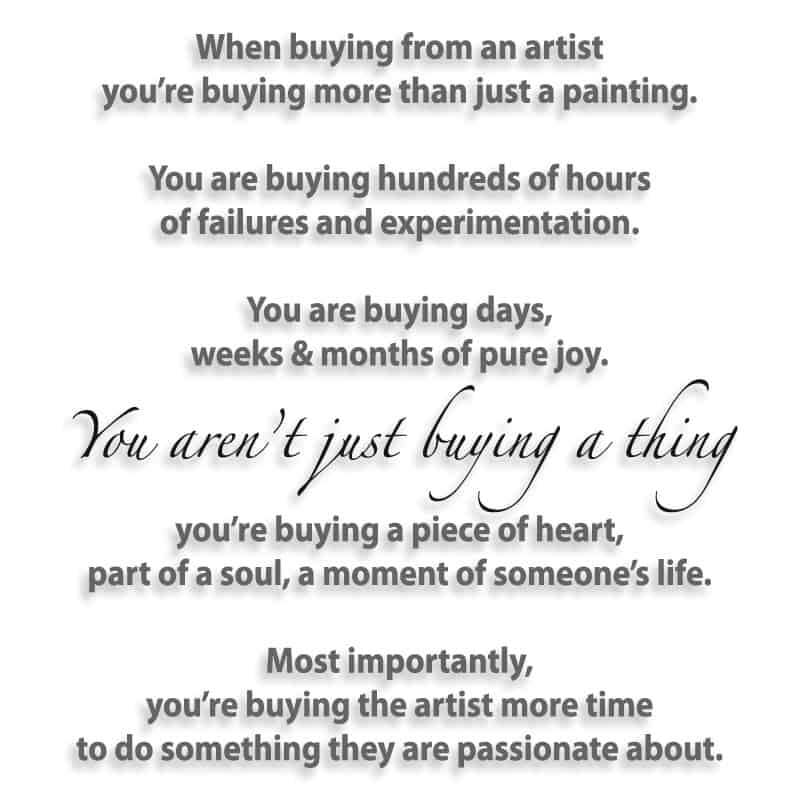 • • • • •
The above writing isn't mine, but it's to the point, and I like that. And I'm not sure that anything else needs to be added. Except that, I would love to give credit where credit is due. I came across this on Facebook recently (the text anyway – not the graphic. I made that). It's on a few pages (quite a few, actually), so I don't have any way of knowing or validating who originated it. And maybe that's not important. If it was you, let me know, and I'll credit you. And whoever you are — thanks.
• • • • •
Interested in knowing more about collecting art? Visit ArtBusiness.com to learn more.
Or, read my Artist Blog.

• • • • •