For those who might think I don't know Jack, I'm here to tell you otherwise.
In fact, after yesterday's WhiskeyFest Tasting Experience at the Golden Nugget in downtown Las Vegas, I not only know Mr. Daniels but a few of his friends as well.

The Winter American Craft Distillers Festival, Las Vegas, NV, 2014
When my buddy James asked if I might be interested in enjoying an afternoon sampling a variety of awesome whiskeys, naturally, I said "yes." How could I pass on that? I love great whiskeys, and the opportunity to partake in sample tastings of uniquely American artisan whiskeys and barrel-aged barley beers doesn't come along every day. I thoroughly enjoyed Saturday's tasting experience. It was an exhilarating afternoon of world-class liquors, beautiful ladies, and great live music of mostly Southern rock. It was the perfect party. So, needless to say, I had a blast. So much so that I thought I'd share my experiences with you here.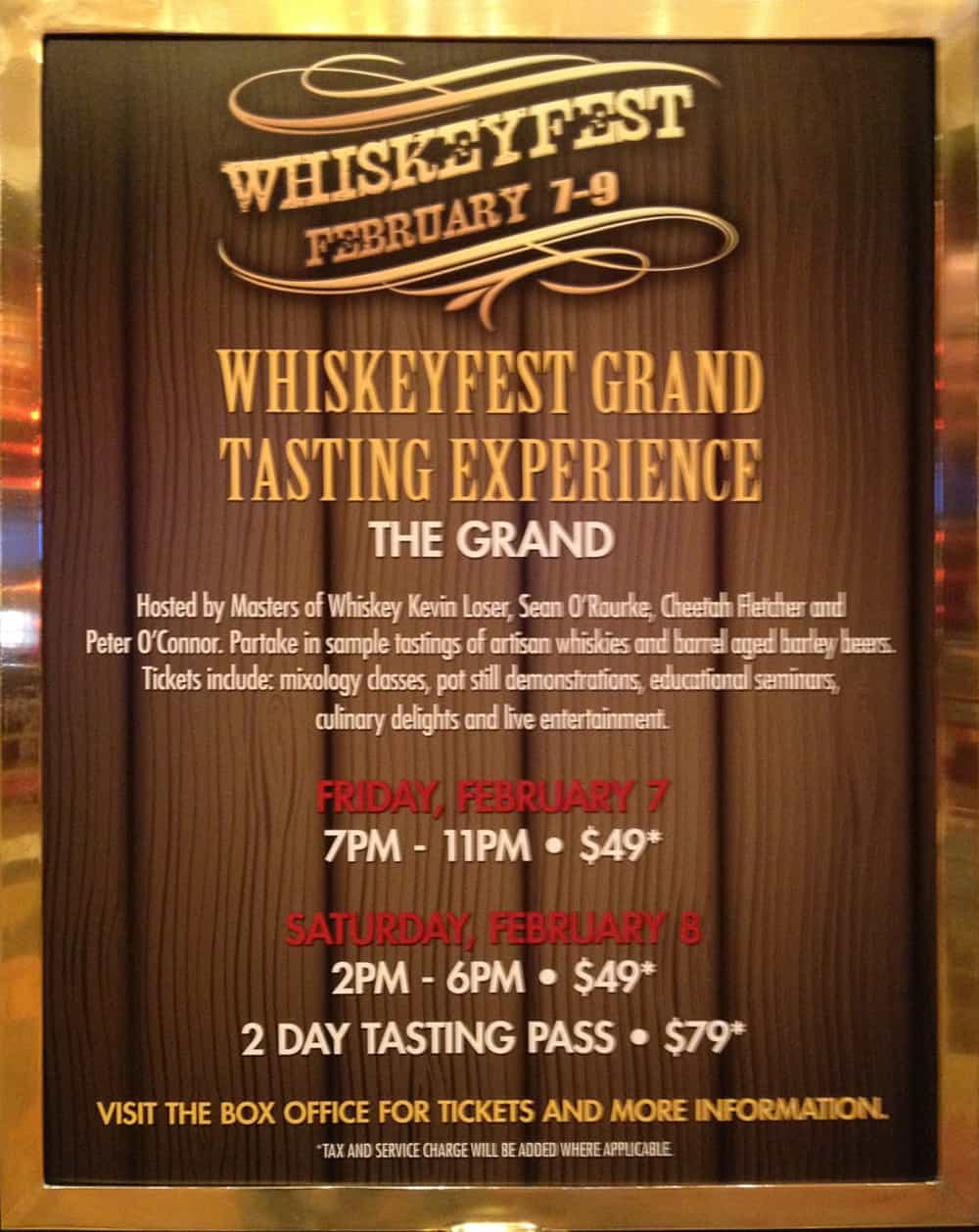 WhiskeyFest Grand Tasting Experience, Las Vegas, NV.
If you love whiskey, here's your sign.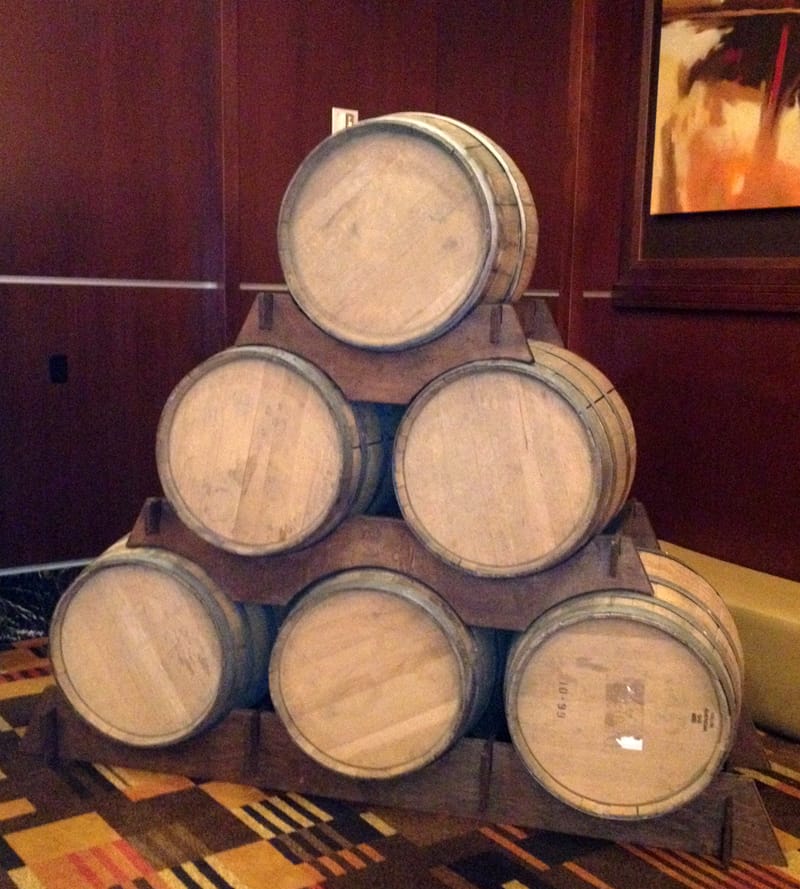 Whiskey Barrels at the Grand Ballroom.
Greeting us at the Golden Nugget Grand Ballroom were whiskey barrels stacked to perfection. It's a beautiful thing.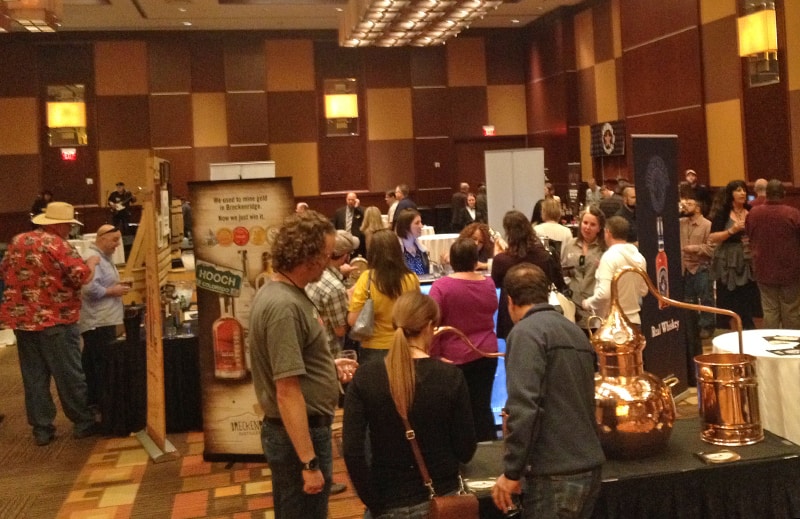 The Grand Ballroom. Inside WhiskeyFest, Las Vegas.
Inside, the event had already started. When we arrived, there was a nice crowd. As the afternoon progressed, the crowd grew. By 6 p.m., the Grand Ballroom was packed with hundreds of whiskey aficionados.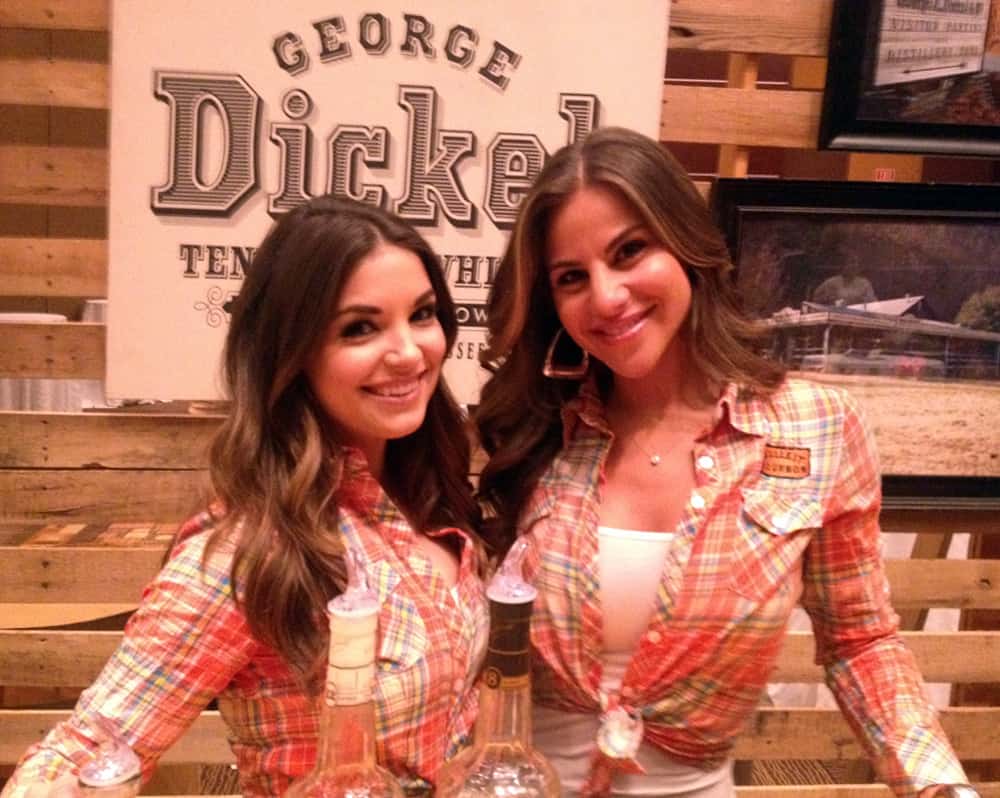 The George Dickel Ladies.
I've heard of George Dickel Tennesee Whiskey but had never tried it until WhiskeyFest. These ladies convinced me to make it my first sample of the day. Between their beautiful smiles and the great-tasting sample, I couldn't help but come back for another round later.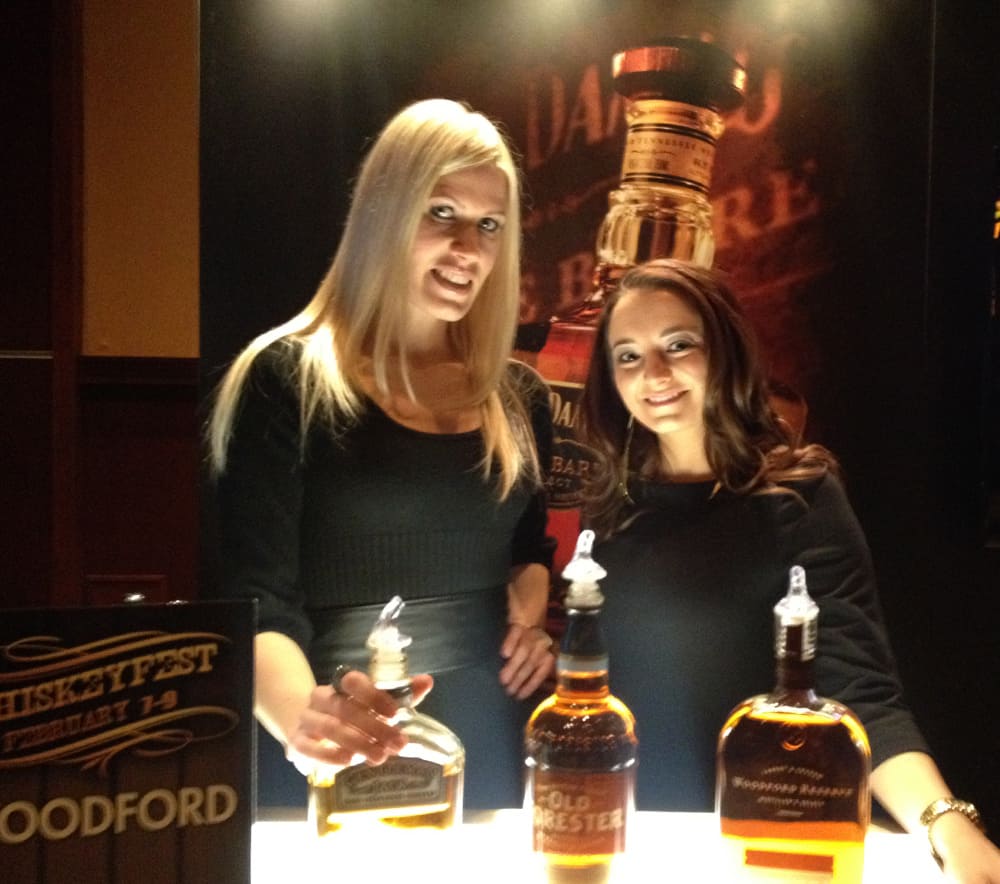 The beautiful Jack Daniel's ladies.
My second stop, Sinatra's favorite – Jack Daniel's. Remember earlier when I said I know Jack? These are his friends – the beautiful Jack Daniels ladies. In reality, I know Jack well. Old no. 7 and I go way back. And anyone who knows me knows that Gentleman Jack is among my personal favorite whiskeys of choice. I have a two-ingredient rule when enjoying whiskey. One of those ingredients is whiskey (and I'm willing to try anything once), and the other is ice. Two fingers and two rocks are all it takes.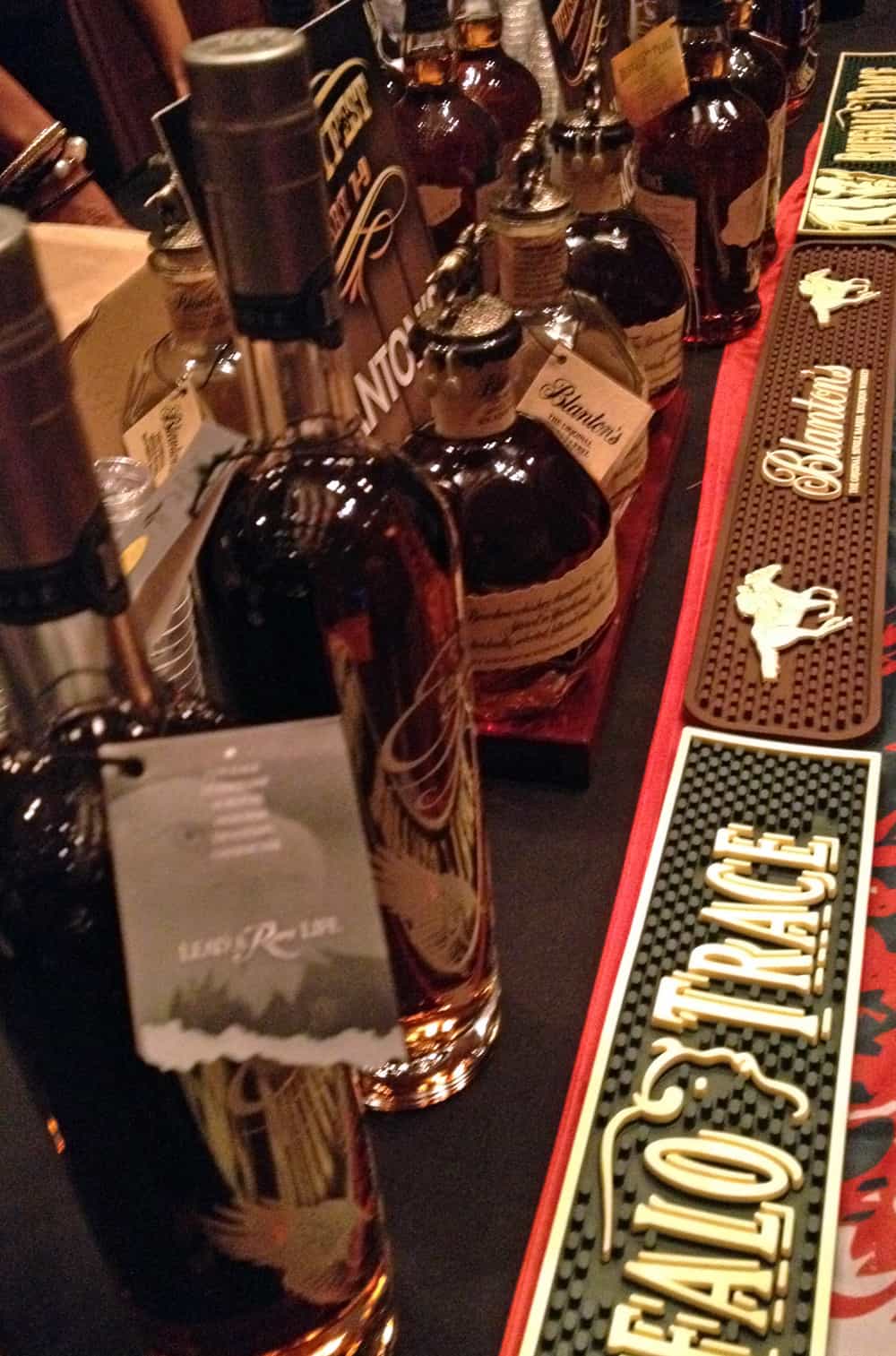 Choices. Choice. So many great whiskeys to choose from.
But one of the great things about an event like this is all the amazing choices. It's easy to be drawn to what we know, but it's also great to sample something new. Check out the list of participating distilleries below, and you'll get an idea of just how many choices there were here. And each distillery brings multiple selections to the table. It's like Whiskey heaven.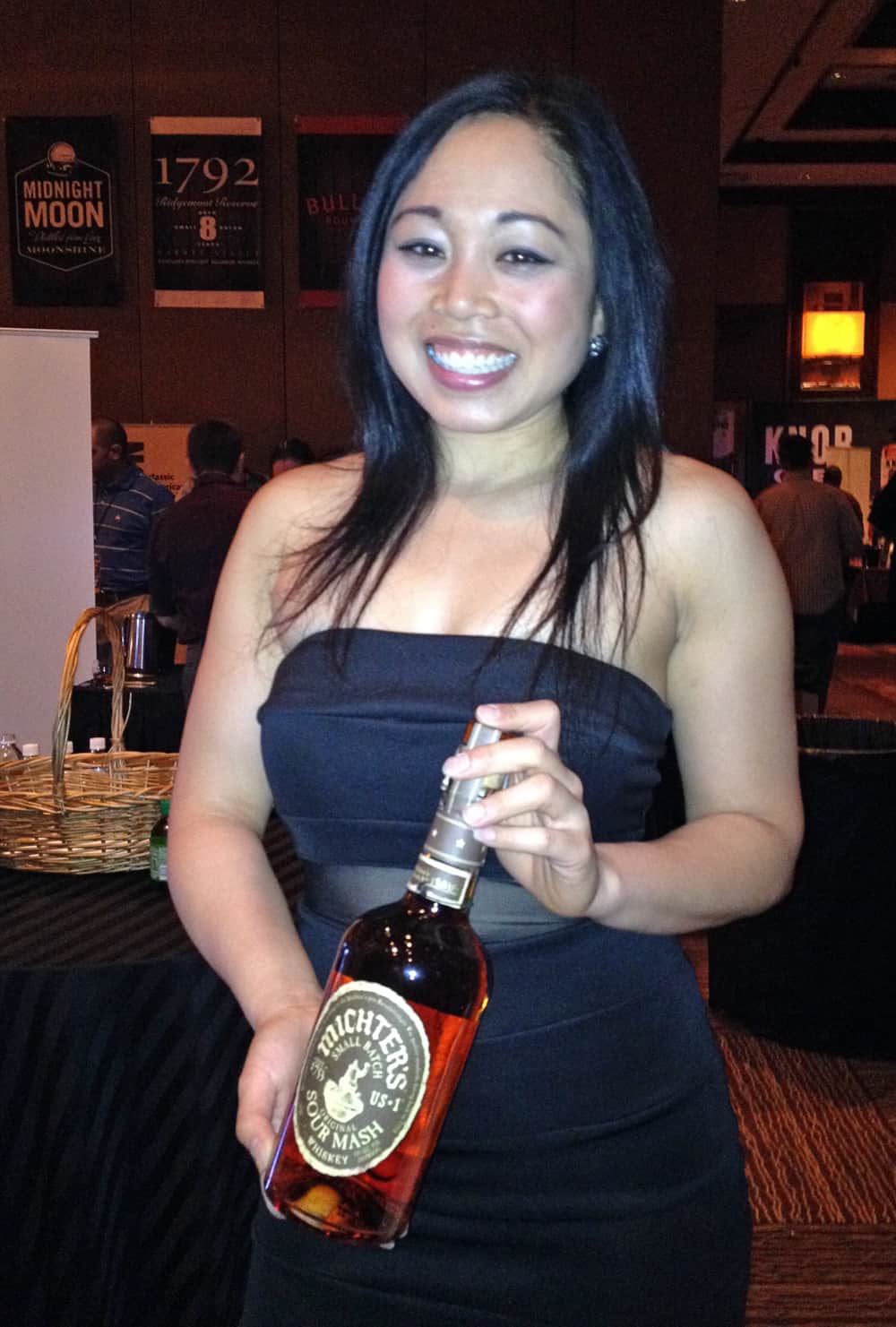 Michter's anyone? Sure, since you offered…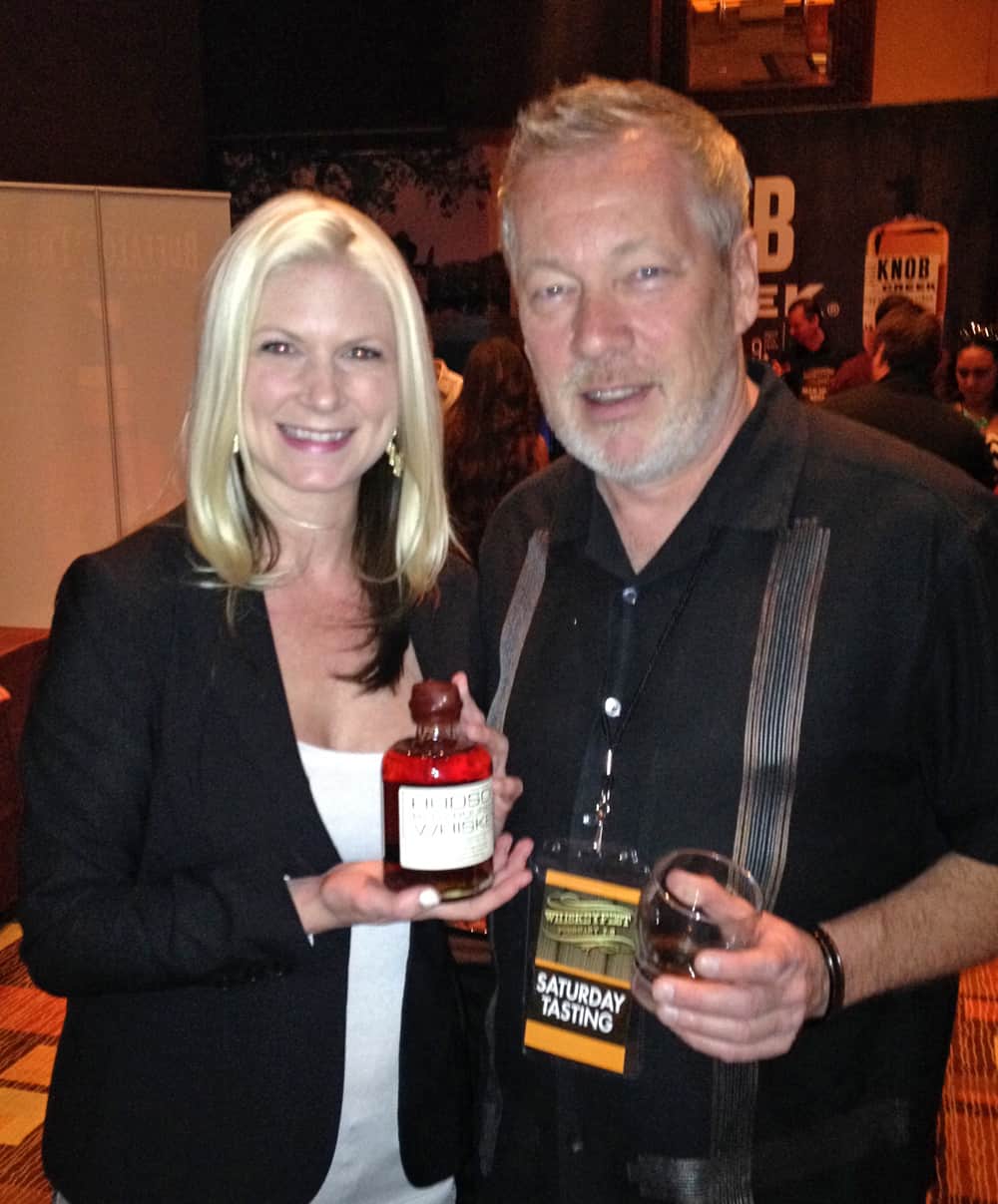 Hudson Whiskey is delicious.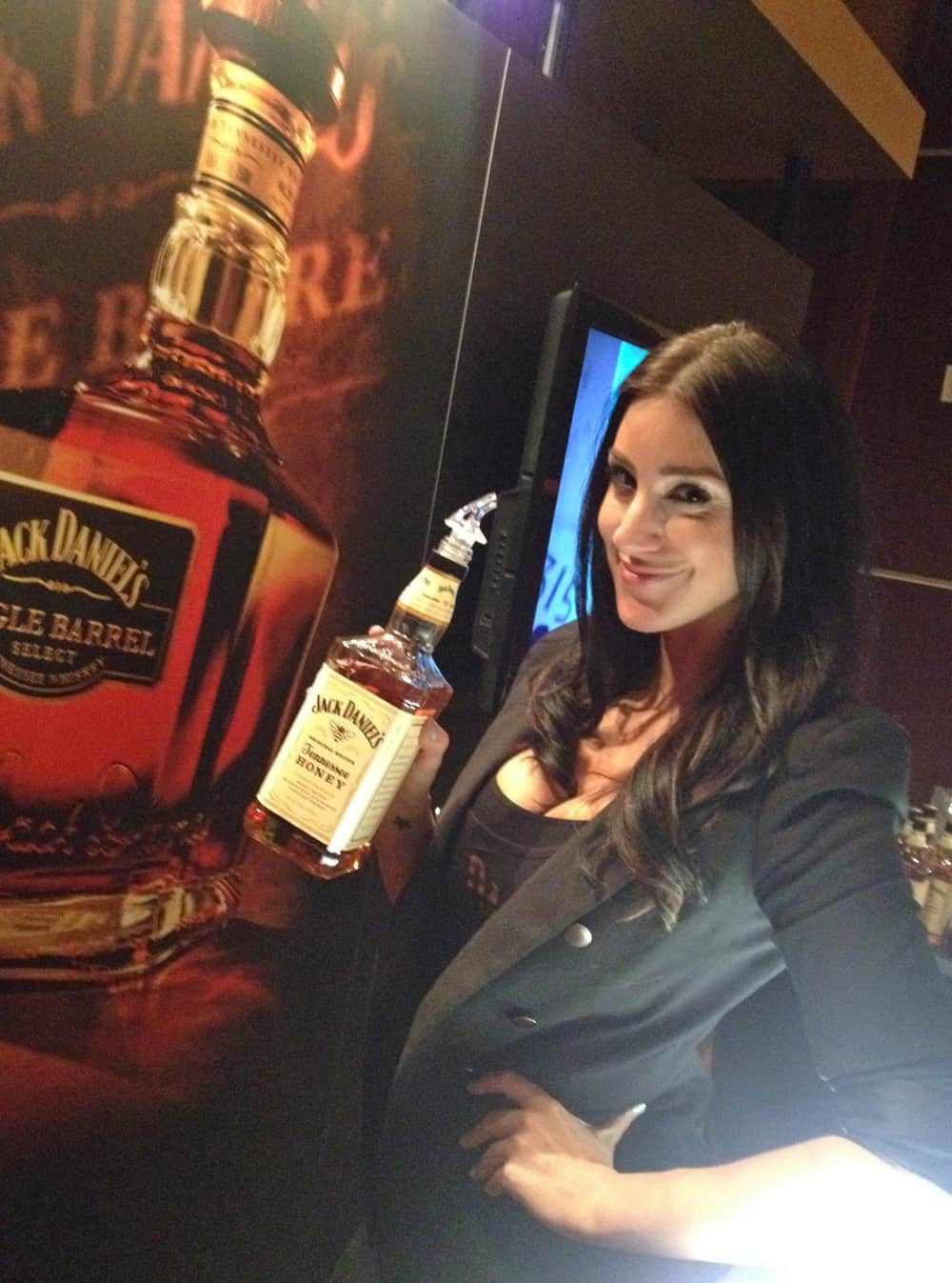 Hello Honey. That's Jack Daniel's Honey to you.
"Hello, Honey…" Of course, I'm talking about Jack Daniel's Tennessee Honey-flavored sipping whiskey. This has become one of my favorites for cold nights by the fire. And that smile… forget about it. I'm hooked on the honey.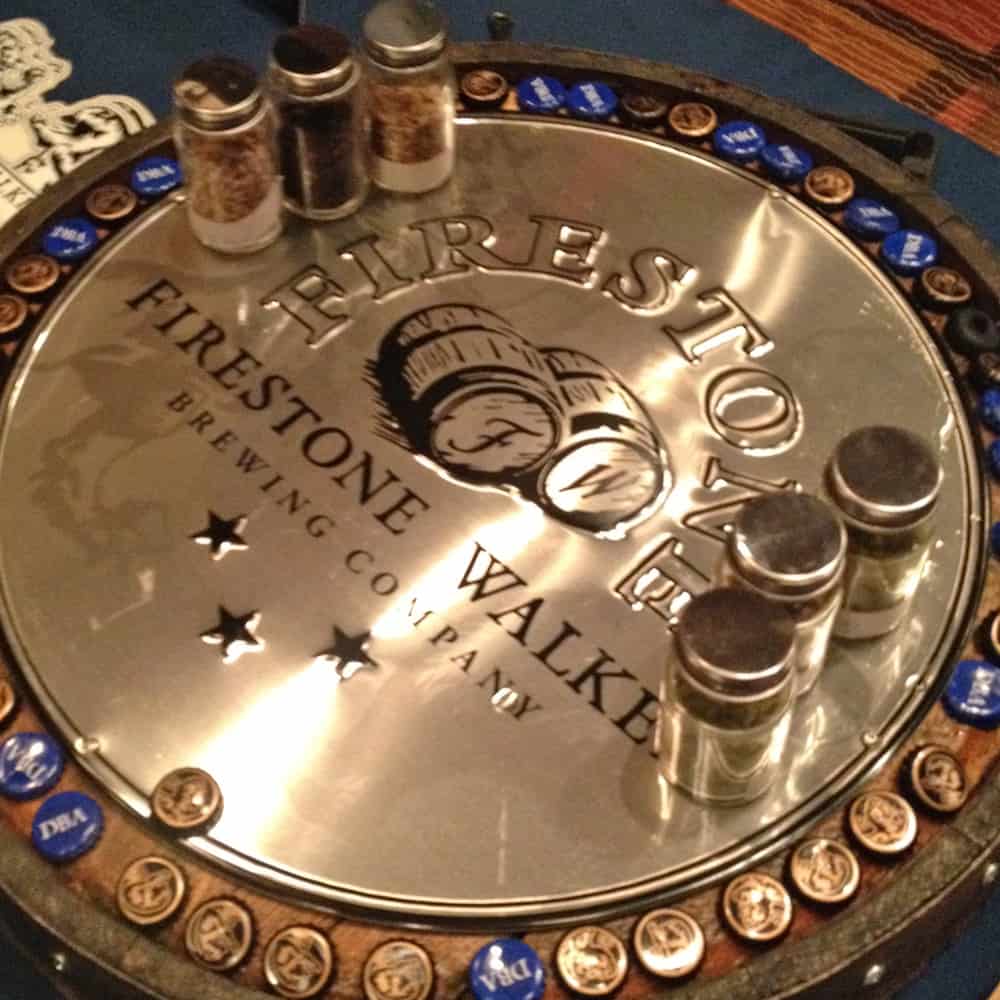 Firestone Walker Brewing Company.
You might be wondering, "Beer, why is beer there?" Well, beer and whiskey naturally go hand-in-hand. This beer was special, though. Firestone Walker Brewing Company creates craft beer uniquely designed to complement a great glass of whiskey. I have got to tell ya, I'm hooked on their Oatmeal Stout. Delicious.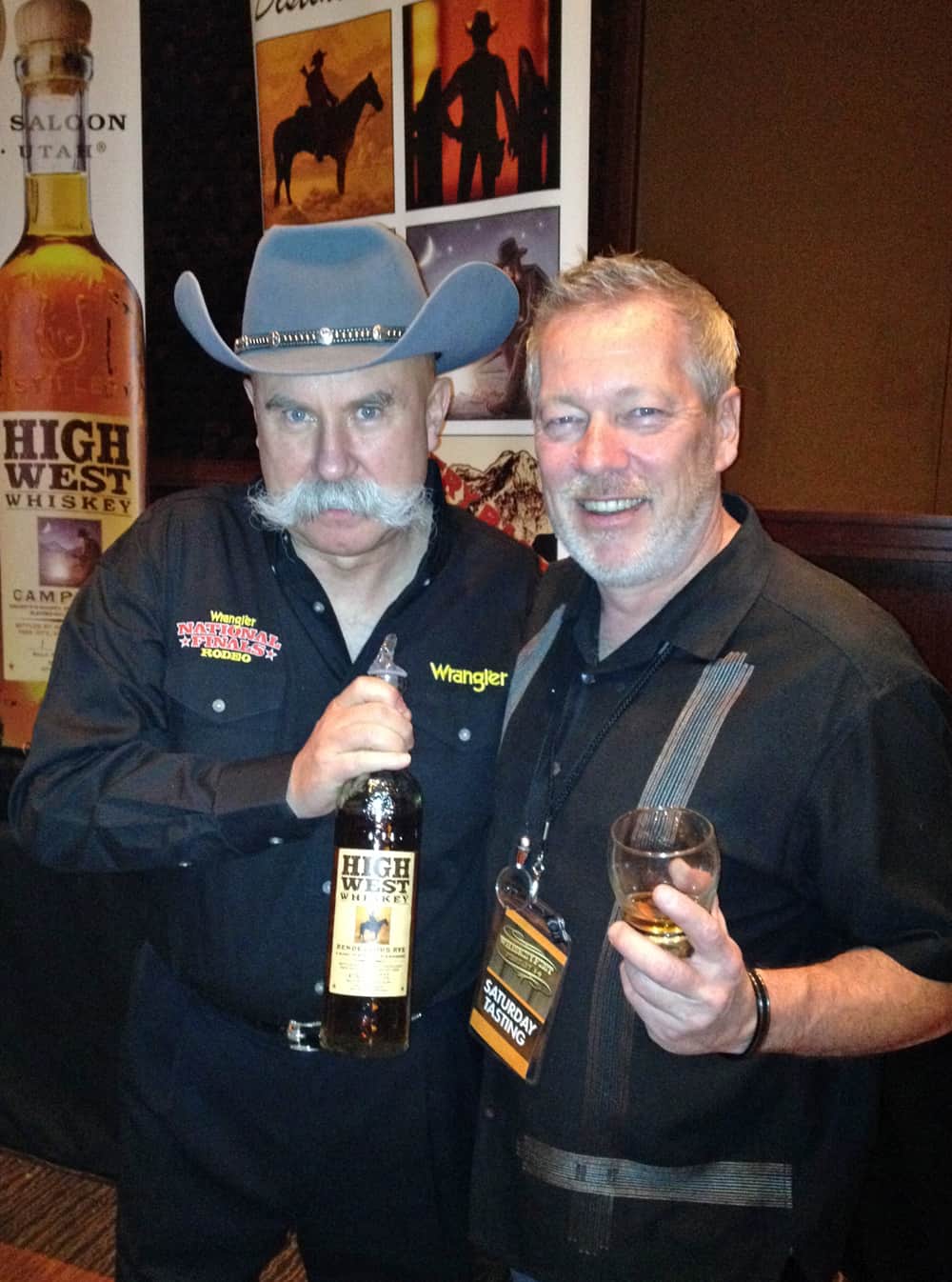 The High West whiskey dude and artist A.D. Cook.
This dude abides. When I look at this guy, I think, "He knows whiskey." Maybe it's the hat. Maybe it's the 'stache. Either way, this wrangler is a great guy who poured a healthy glass of delicious High West. Thanks for sharing, partner.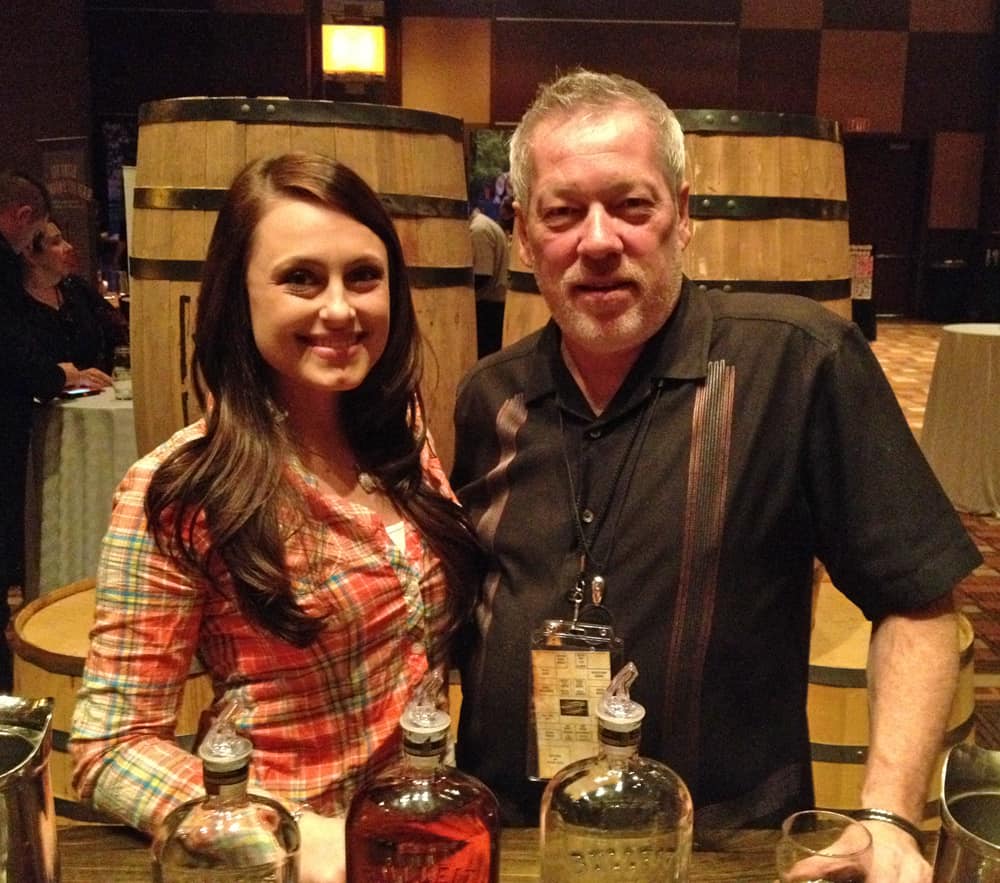 George Dickel Whiskey.
We're back at the beginning – at the George Dickel Whiskey display, this time to try yet another delicious whiskey from their great line-up.
George Dickel Tennessee Sour Mash and Whiskey.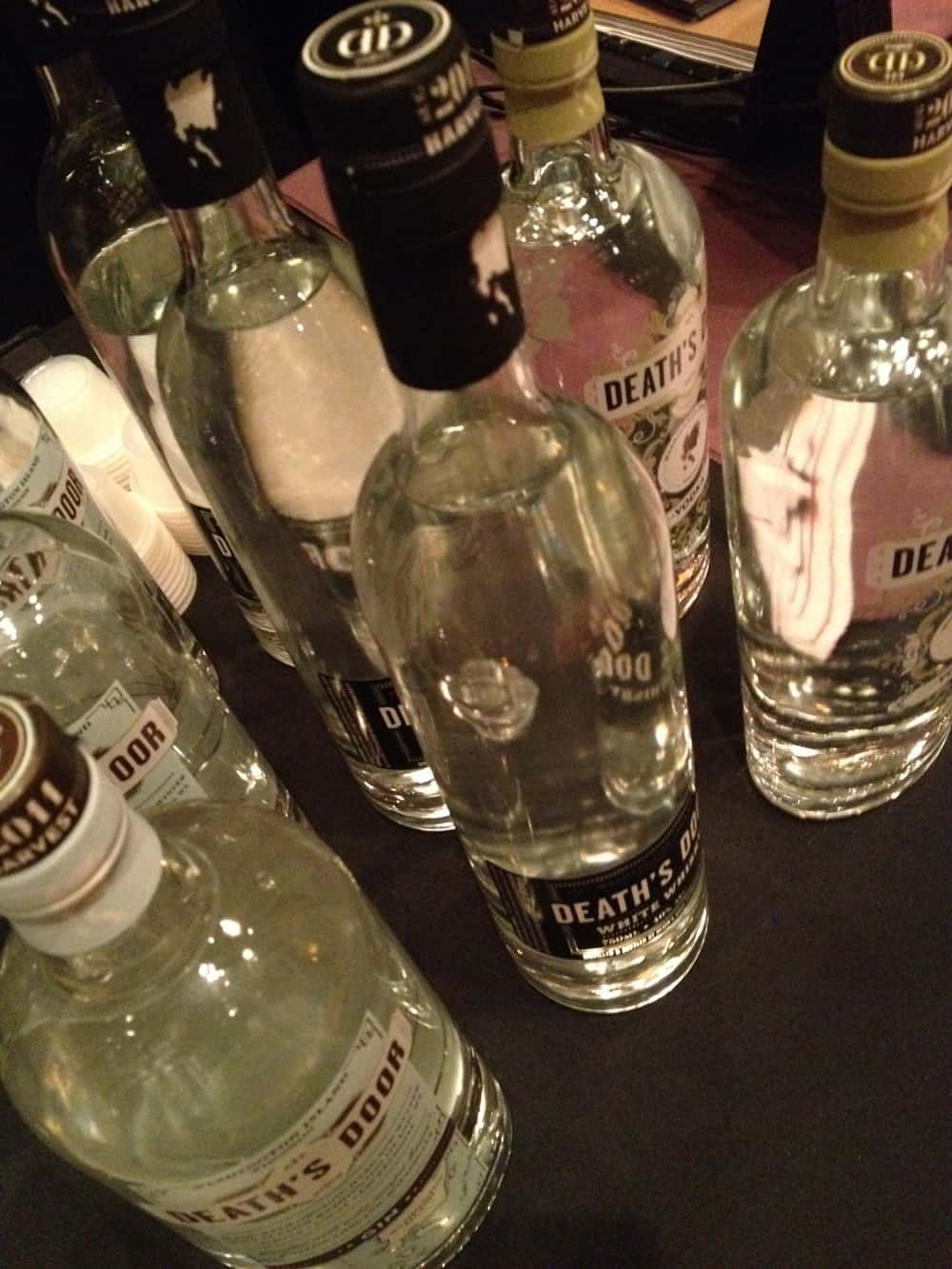 Death's Door.
Naturally, I'm curious. Death's Door. How can you not be knocking a couple of these back?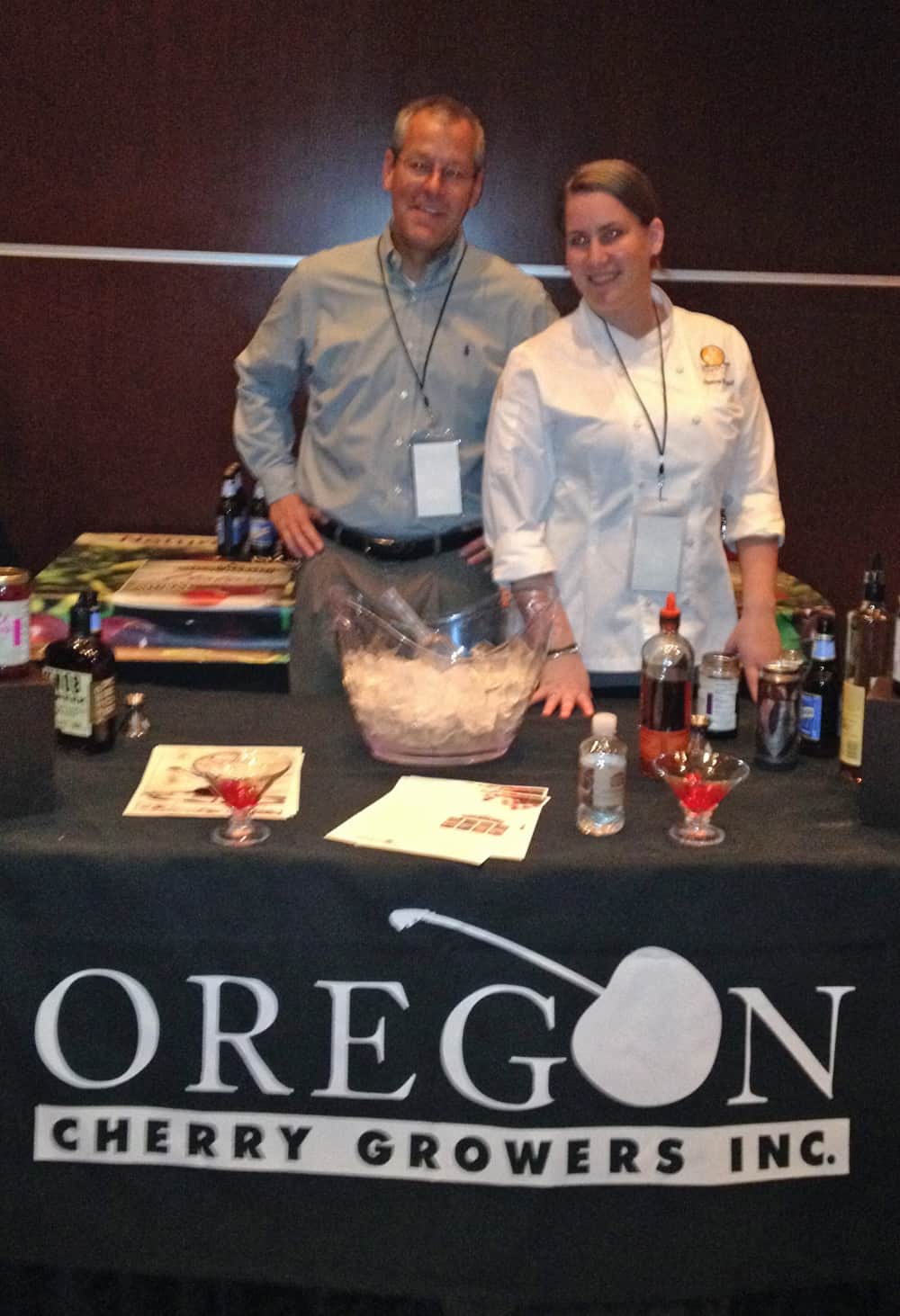 Oregon Cheeries.
Oregon cherries… Takes me back. Not sure what these guys marinated their cherries in, but they were delicious. I think they should call them "cheeries". I don't normally go for mixed drinks, but whatever they were making was dangerously delicious. A little of this, a touch of that, a splash of beer – toss in cherry and Bamm! I'll have another, please.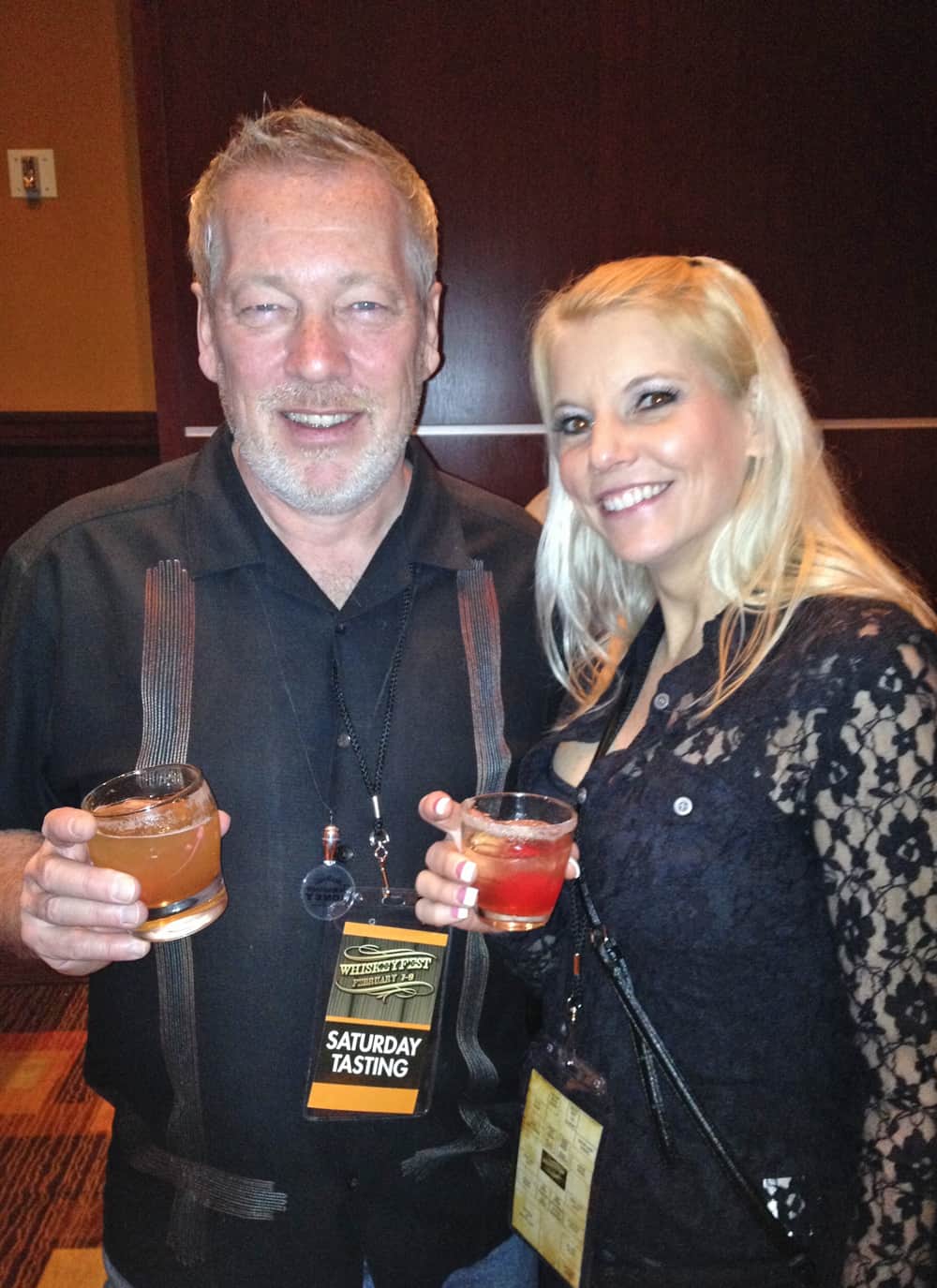 A.D. Cook and Rhonda enjoying that great Oregon cheeries dessert drink.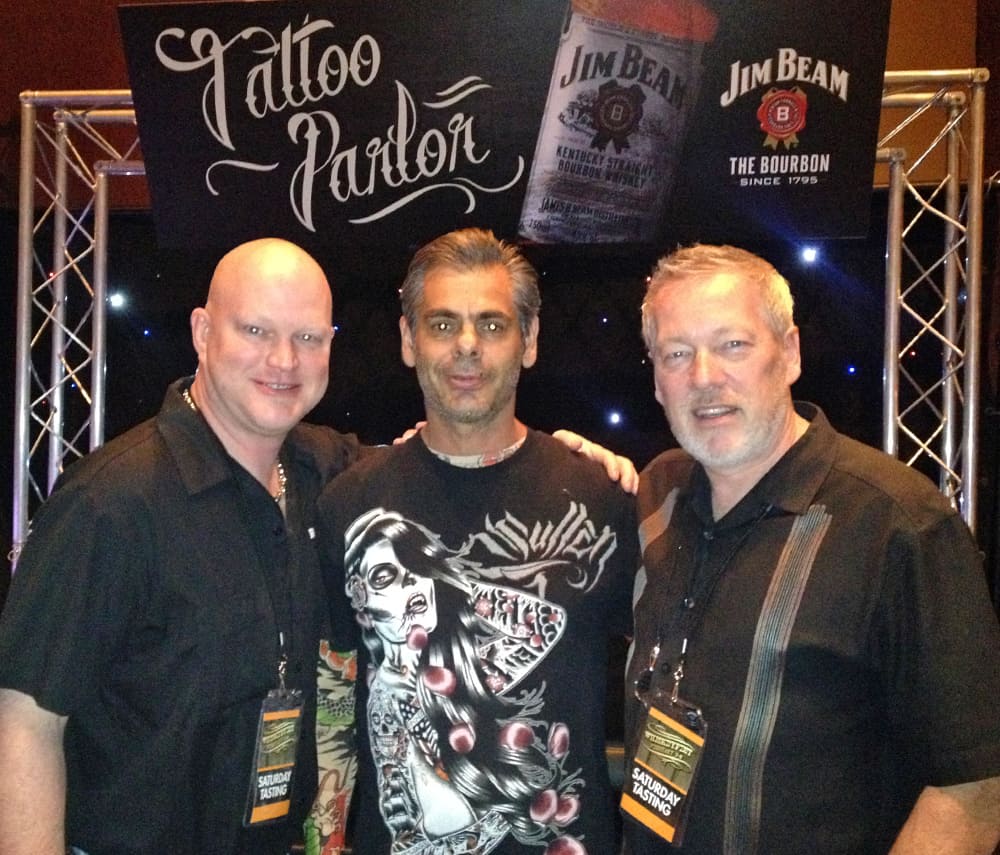 Temporary tattoo artist Alex Stosic at the Jim Beam display.
All in the name of fun, Jim Beam sponsored Las Vegas body painter Alex Stosic from Fantasy Ink to paint temporary tattoos on the pretty ladies. Jim Beam and Iwata airbrushes – a great combination.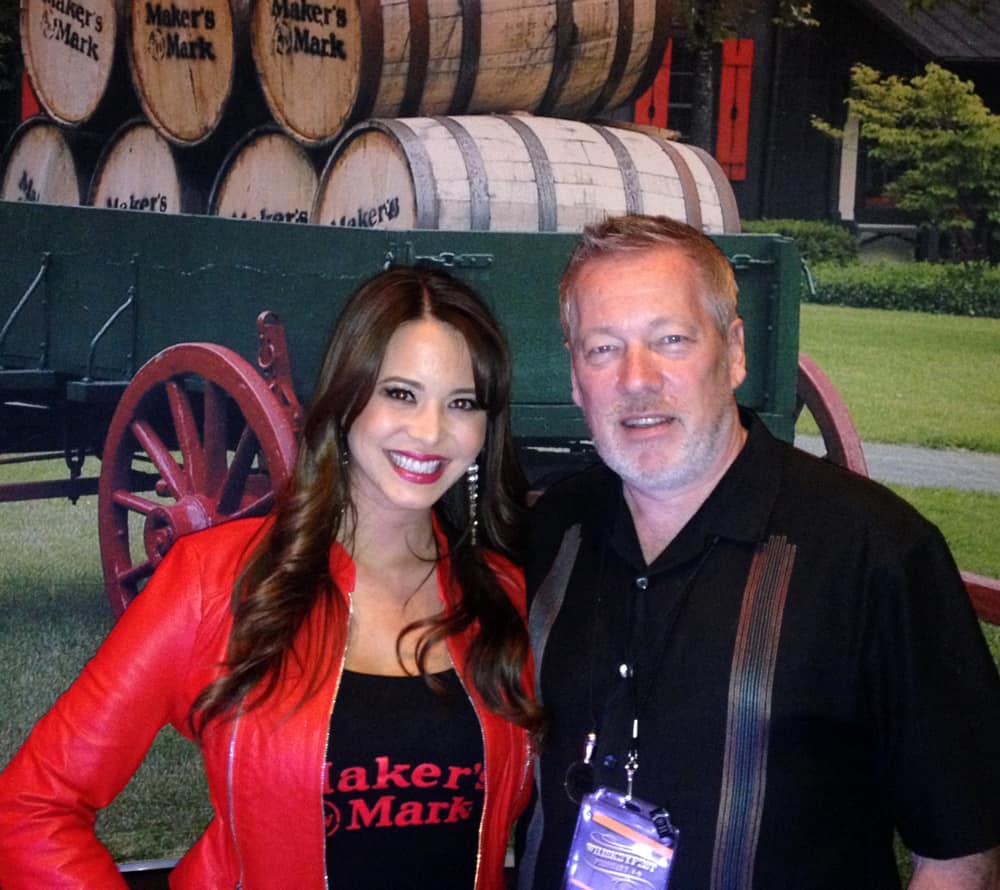 What a smile!
The Maker's Mark babe has one beautiful smile. Seriously. A smile like that could convert me and make Maker's my new favorite whiskey. Just sayin'.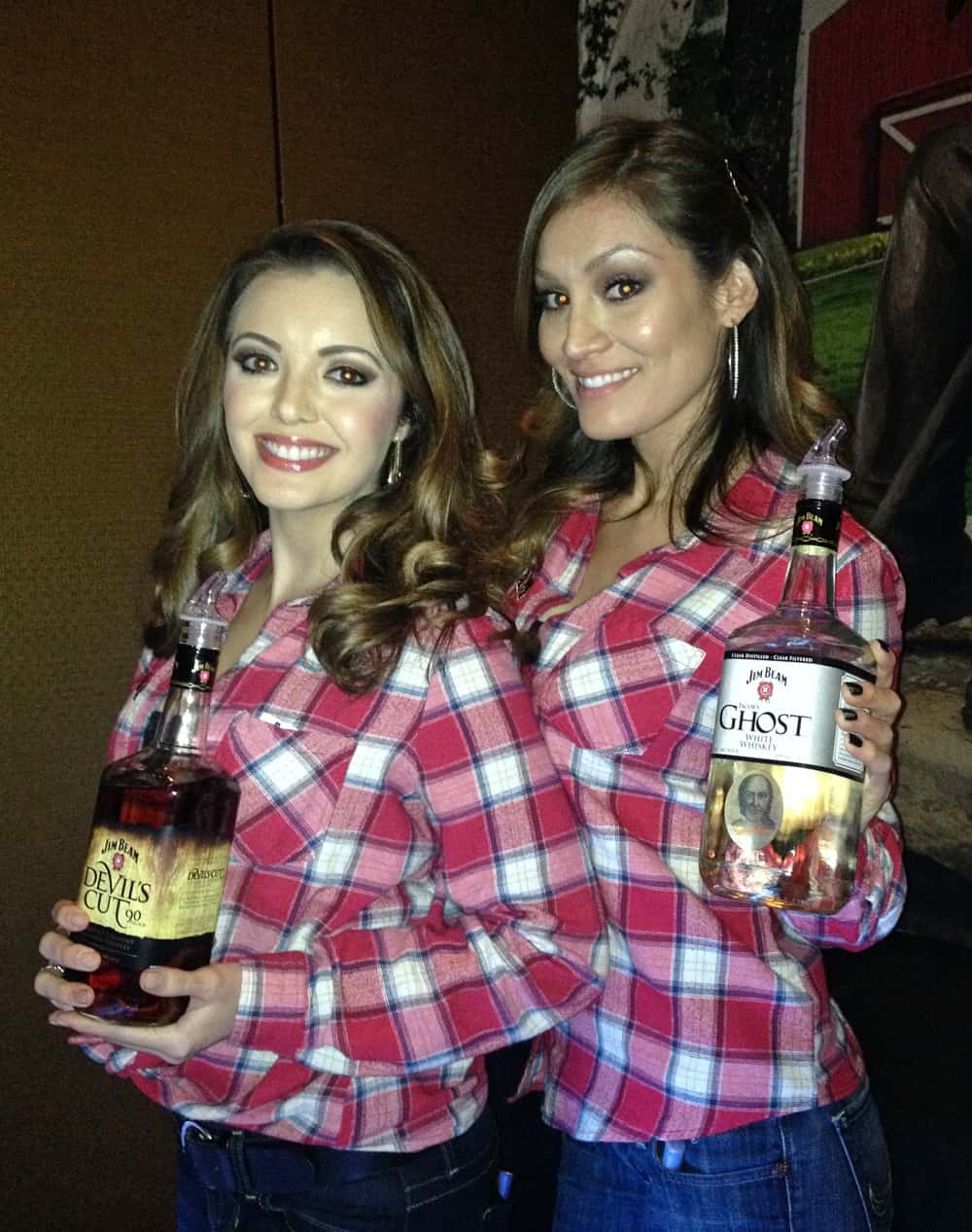 Devil's Cut or Ghost? These beautiful ladies make even a simple decision hard.
More beautiful choices — Jim Beam's Devil's Cut or Ghost. I can't decide. I'll go with a splash of both. Cheers to the tough decisions in life.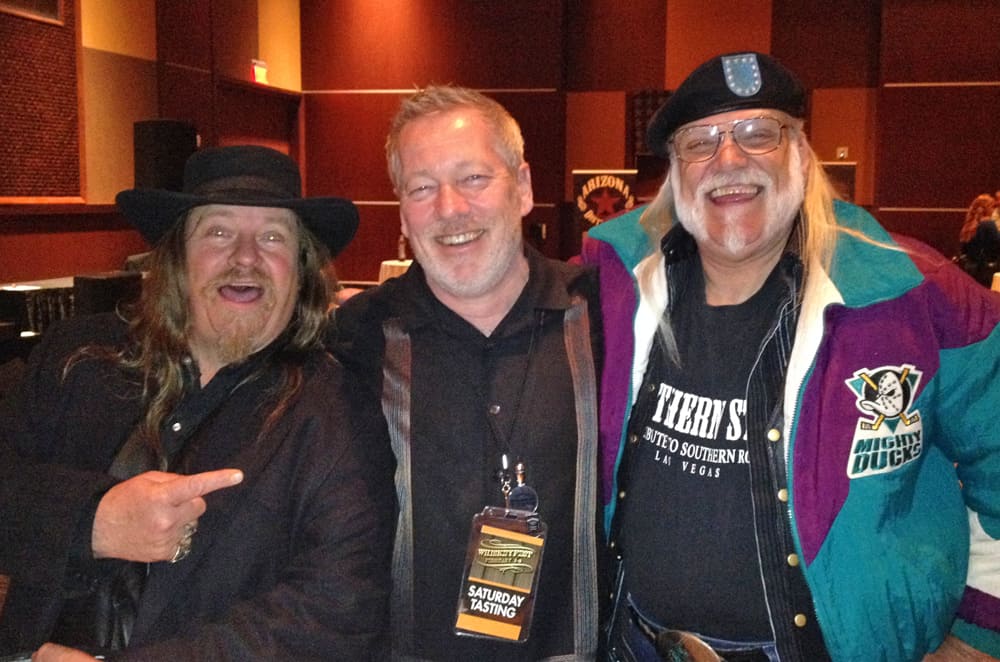 A.D. with members of the Southern Stüe band.
Kudos to Bobby Ray and SOUTHERN STUE for their powerful tribute to the southern roll.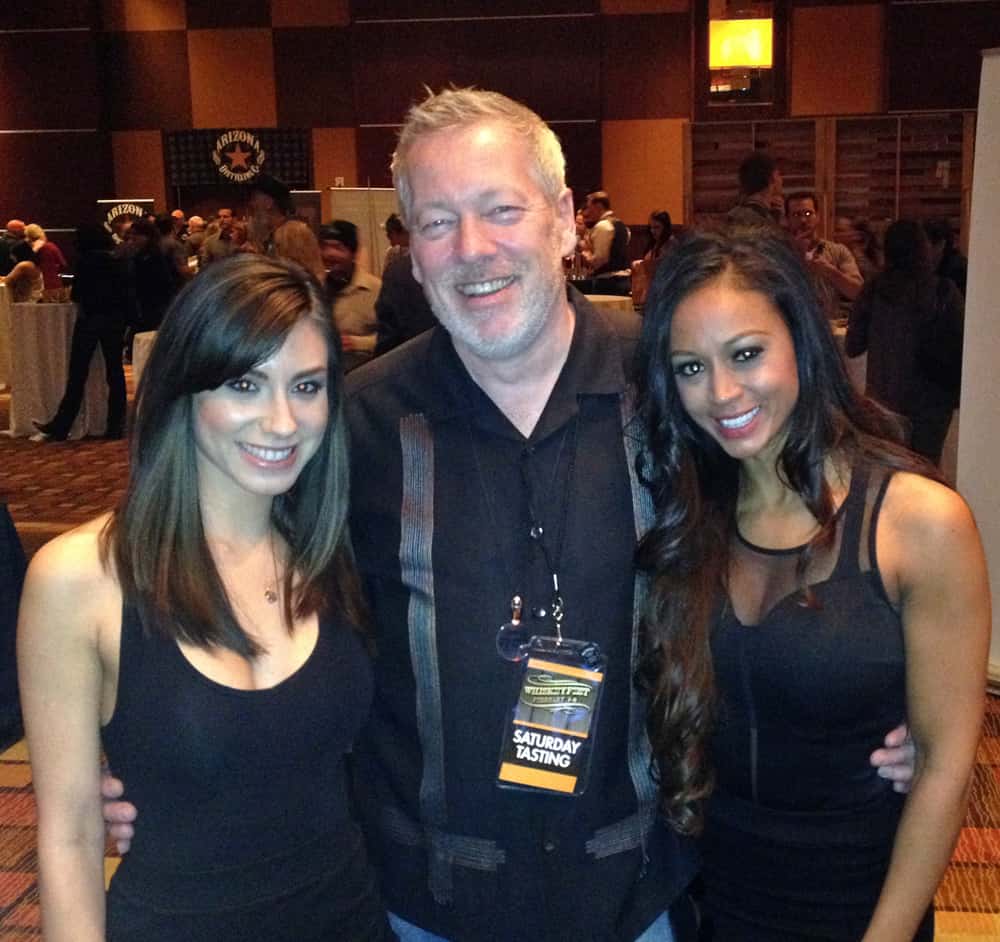 A.D. with the beautiful Whiskey Ladies.
Maybe it's the whiskey. Maybe it's the music. Na, it's gotta be something else. Pretty sure about that. Whatever it was, this day was about smiling. Lots of smiles. Everyone was in great spirits. I like that.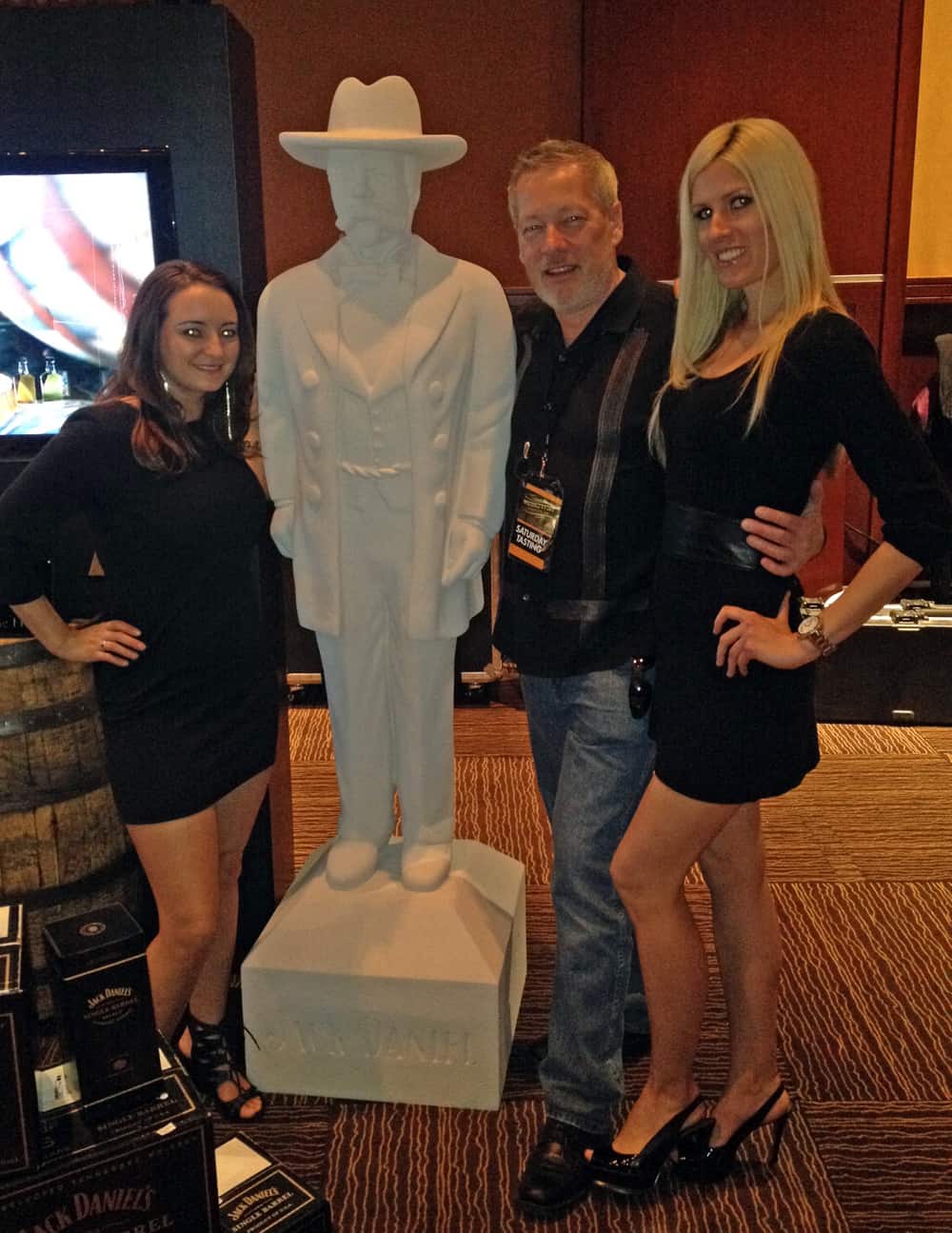 The beautiful Jack Daniels ladies.
In the end, when decisions are tough, we return to what we know – or who we know. And after all, as I mentioned earlier in this post, I know Jack. And I enjoyed meeting his friends – all his friends at WhiskeyFest Las Vegas.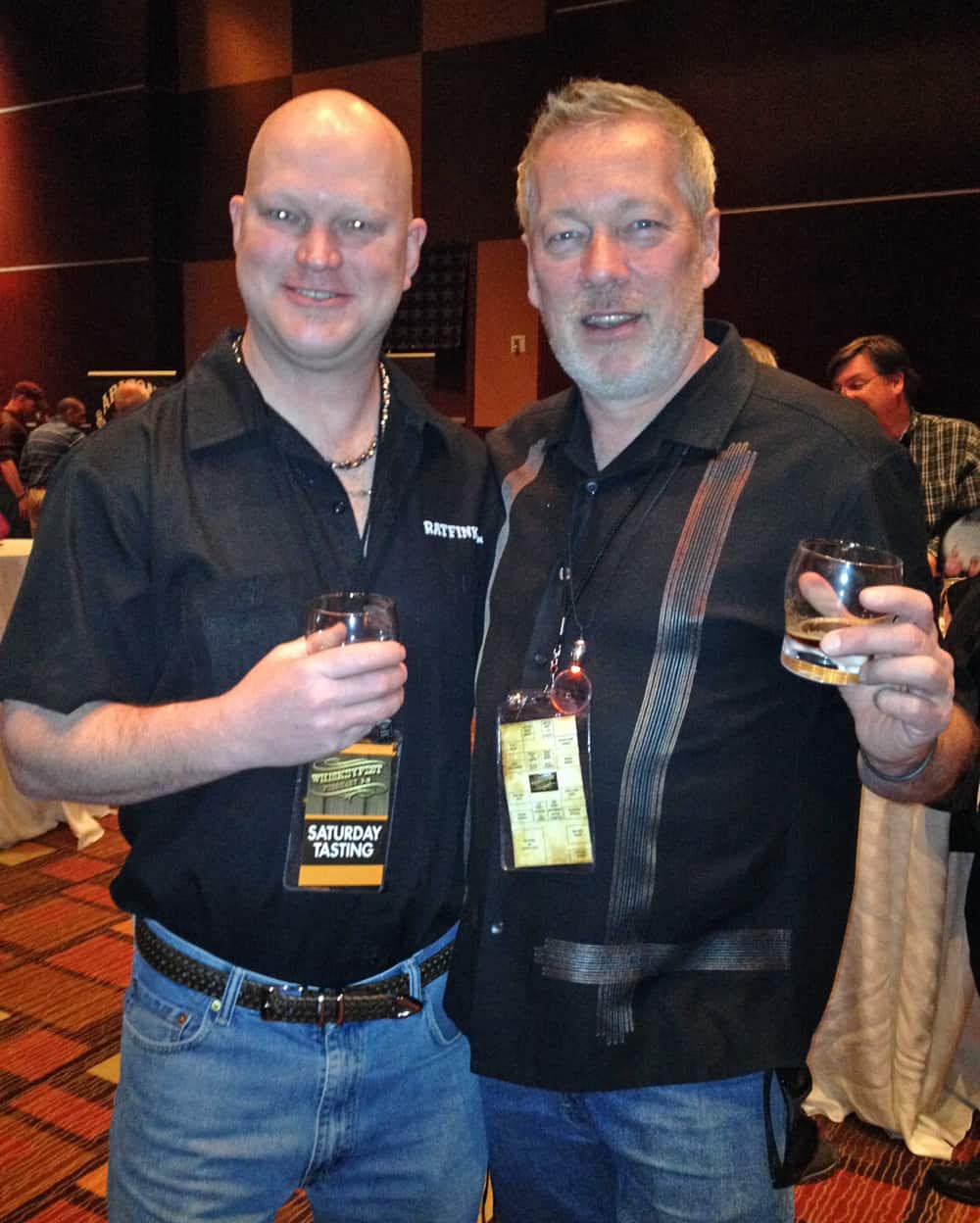 James Walkenshaw and A.D. Cook
Special thanks to James for a great afternoon. Thanks also to James for saving me from the "shameless selfies" by taking the majority of photos in this post. Cheers, James.
To all the great whiskeys, beers, and beautiful ladies I missed (and ya, believe it or not, there were a few), my apologies. Put me on your list for next year or next week. I'm already looking forward to my next great whiskey encounter. I'll bring cigars.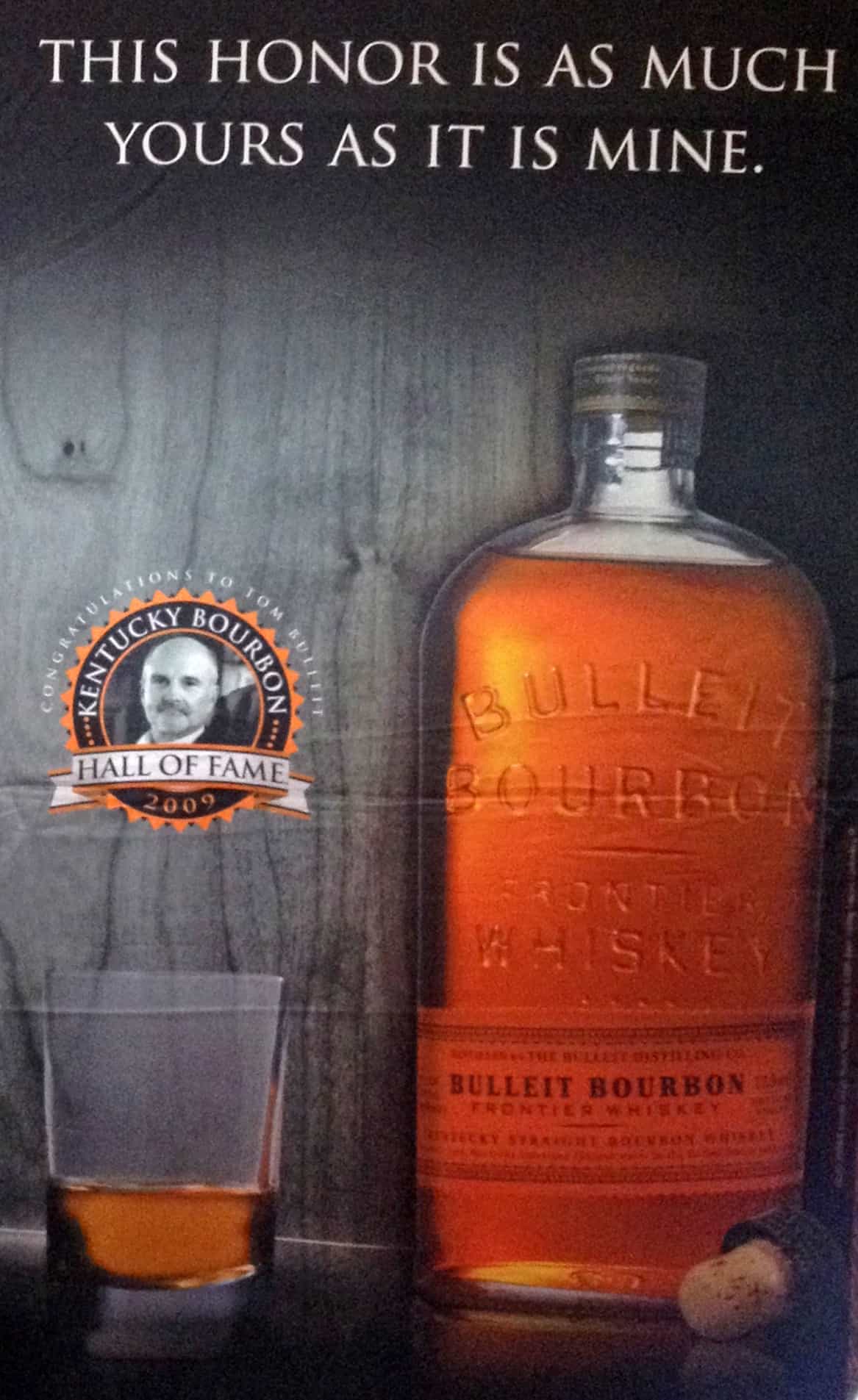 Bulleit Bourbon — This honor is as much yours as it is mine.
In closing, I think Bulleit Bourbon's slogan says it all. "This honor is as much yours as it is mine." Cheers to that.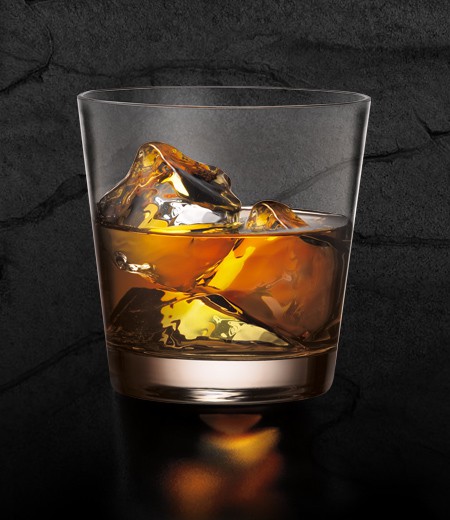 Always remember to drink responsibly. Cheers!
• • • • •
Participating Distilleries included…
Bulleit Bourbon, George Dickel, Death's Door, Journeyman, Redemption, James E Pepper, Jim Beam, Jack Daniels, Makers Mark, High West, Hirsh, Rough Rider, Michters, Clyde Mays, Angel Envy, Woodford, 1792, Buffalo Trace, Blanton's, Hudson, W.H. Harrison, XXX Shine, Midnight Moon, Firestone Walker Brewing Co, Anderson Valley Brewing Co, Stanahans, Anchor Distilling, Pine Barron, Knob Creek, Bookers, Bakers, Basil Hayden, Breckenridge Distillery, Ceren, Crop Organic, Farmer's Organic, Michter's and The Steward's Solera.
• • • • •
The Winter American Craft Distillers Festival
WhiskeyFest 2014 ~ Las Vegas, Nevada


• • • • •