Super Bowl XLVIII — 2014
The best Super Bowl party ever. Not to discount previous Super Bowl parties because they're all great in their own way, but this one was different. Mostly, in the past, I've gone to friends' homes for Super Bowl parties. I always enjoy those. I'm sure you do, too… hanging with friends, meeting new people, and catching up. Although, in reality, a lot of times, they're more party than a game. Good times, though – all of them.
Last year, I missed the game altogether, opting rather do some life drawings of Heather while musician/singer Tim Catching performed in the studio. A creative energy exchange day. [ see Creative Energy Exchange – Superbowl Style. 2/3/13 ]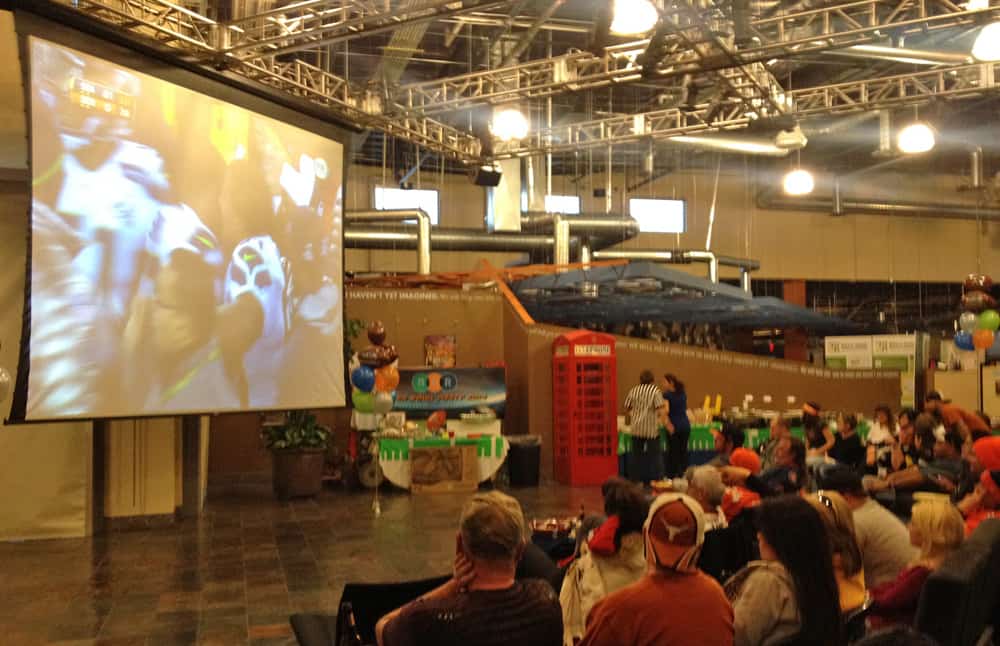 Super Bowl XLVIII — game on…
This year's Super Bowl party was more than just a gathering of friends to watch a game – although it was, too. And while there were no models to draw, it was a hugely creative day. I joined R&R Partners for their Super Bowl party at their Las Vegas design center. R&R Partners is a premier independent public relations agency with a wealth of experience with a variety of clients, including Google, Coca-Cola, IBM, Emirates, and more. They specialize in creating, building, and protecting brands. They have eight offices in the United States: Austin, Denver, Las Vegas, Los Angeles, Phoenix, Reno, Salt Lake City, and Washington DC. Pretty impressive.
They are different. I'm different, too. So, it was like hanging with friends in a giant living room of creative thinkers.
If you can imagine a force of nature comprised of free thinkers, technicians, visionaries, problem solvers, fighters, artists, and just plain doers all focused on a problem and ready to take on the world for their client, well you can at least imagine us.
If you've ever heard "What happens in Vegas, stays in Vegas." you know their work.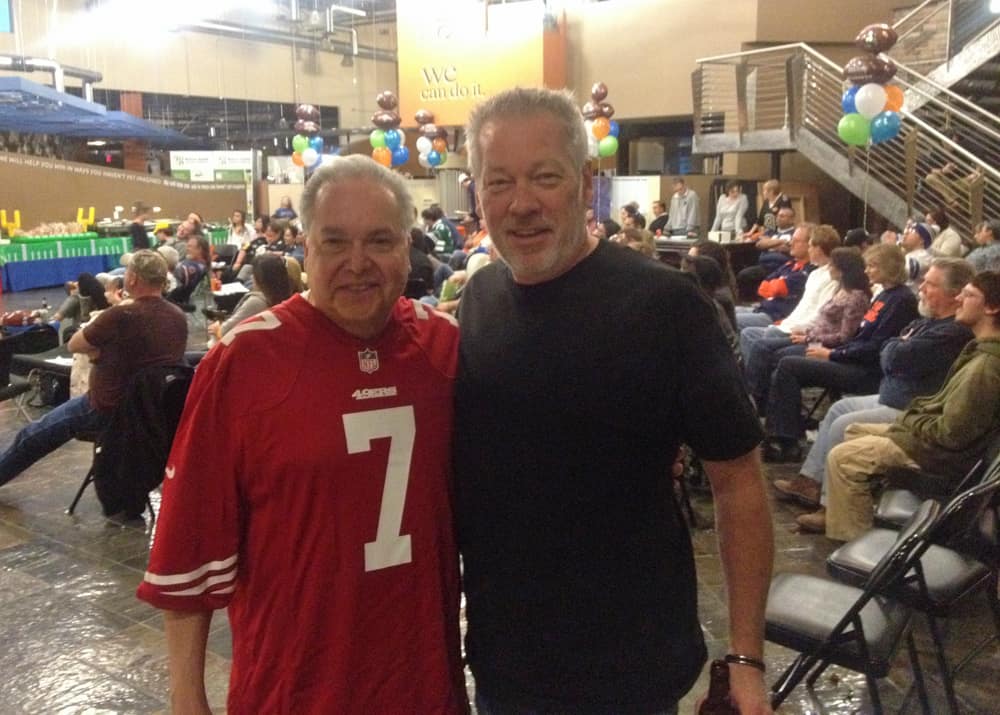 Billy Aguilera, Illustrator/Graphic Artist, R&R Partners, Las Vegas, NV.
As you can imagine, an environment with a few dozen creatives makes for a great place to spend the day. Billy Aguilera offered me a behind-the-scenes half-time tour of this huge creative space. It's a beautiful environment that inspires creative energy with its tall ceilings, zen waterfall, inspiring quotes along the corridor walls, and a billiard table. And I'm sure there's a lot more that I didn't mention… so basically, this place rocks! The individual creative spaces are pretty cool, too, with each designer/artist/writer's personality reflecting their creativity within their creative spaces. Here, anything is possible.

I love this quote. It's one of my favorites among the many on their walls.
So, back to the game of football. Not just football – Super Bowl. That one day a year when two great teams face off in the biggest game of the year for the biggest title of them all. That is a good enough reason for a party.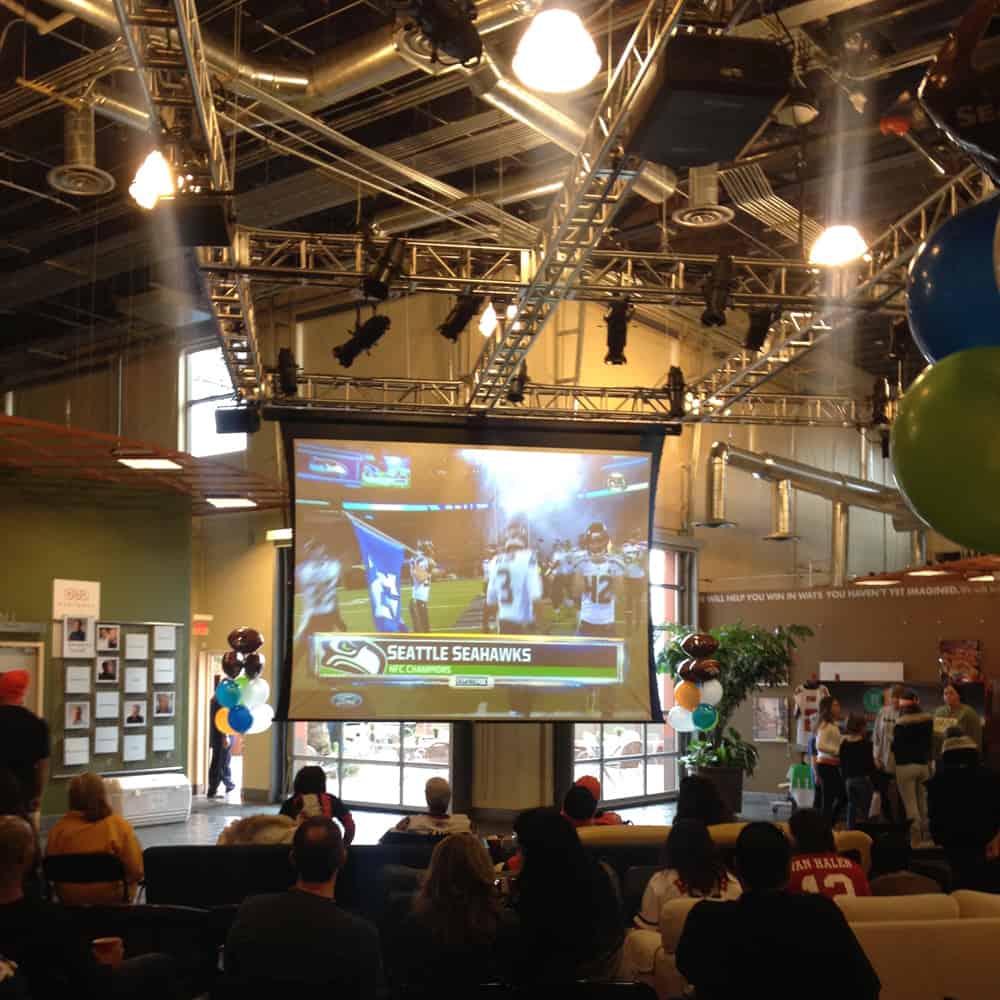 Super Bowl on the big screen – go Seahawks.
This year, one of the teams was from my old foot-stomping grounds anyway. Portland doesn't have a football team, and neither does Las Vegas, so the Seattle Seahawks are as close to being my team as any. Go Seahawks.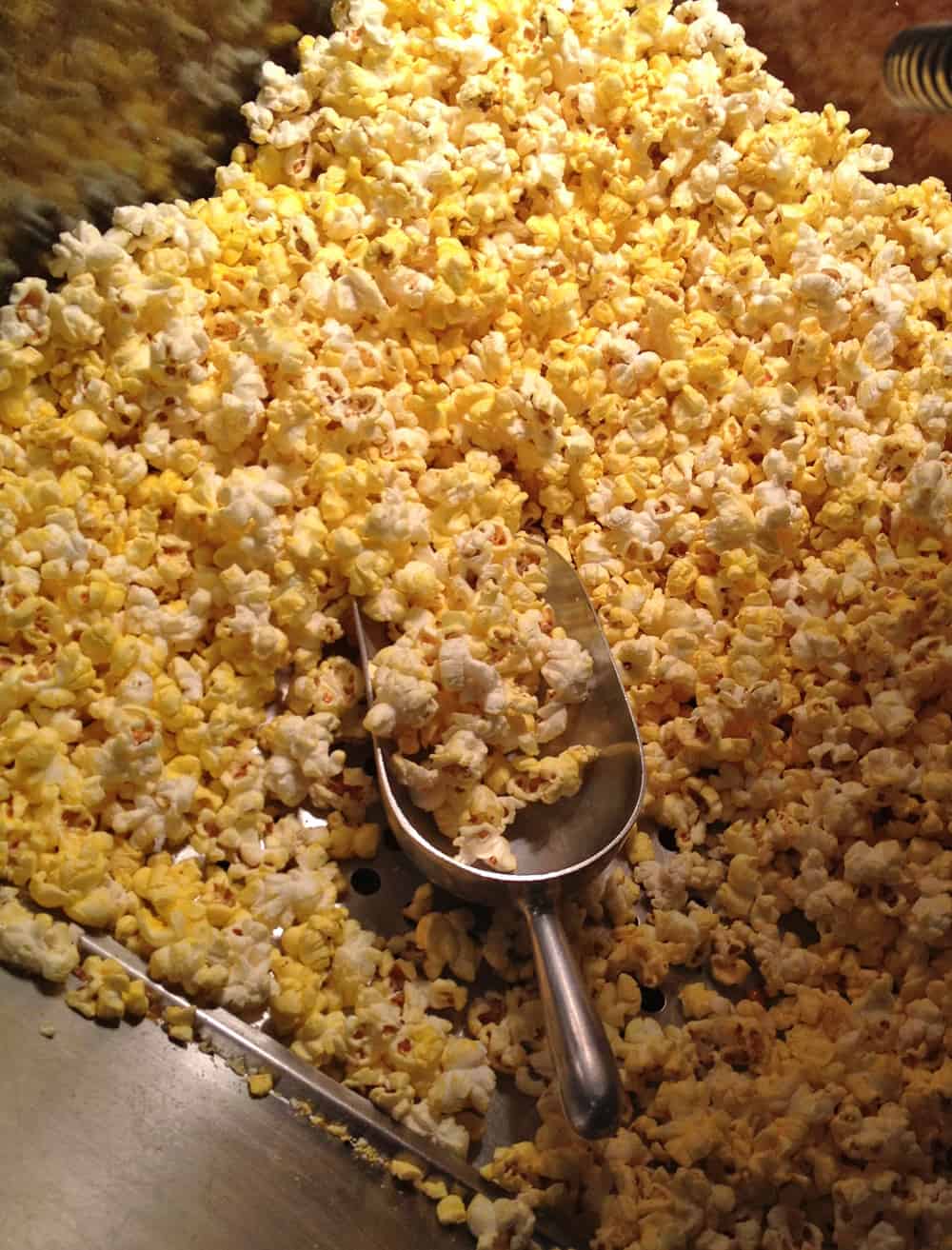 In traditional Super Bowl style, pizza, burgers, hot dogs, and snacks were on the menu de jour, and fresh buttered popcorn filled the air. Cold beer on ice was the icing on the cake. And cake – ya, there was cake.
The best part of the day was meeting the awesome crowd of folks at R&R. Everyone there was so friendly. I'm sure that has a lot to do with the great creative environment, but beyond that, all I heard were great stories from the people who spend their days there. This place exudes positivity and creative thinking.
"There will come a time when you believe everything is finished. That will be the beginning."
Having shared that quote (another from their walls), I feel compelled to share the R&R Partners lobby with you.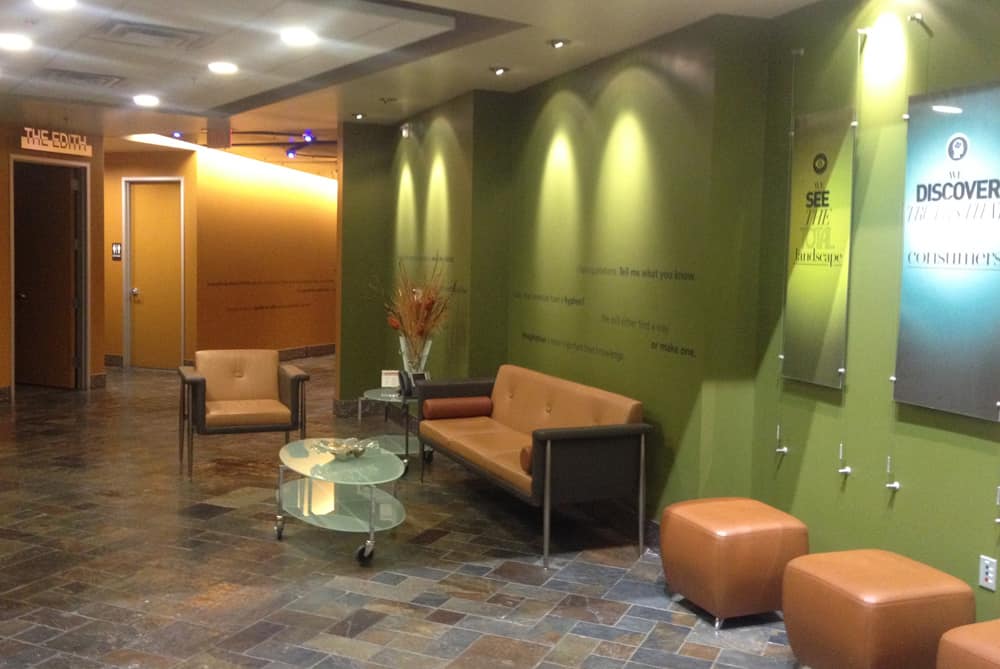 I enjoyed seeing R&R Partners' beautiful space and offices from front to back. Their lobby is inviting with its green walls and contemporary styling, making it very welcoming with positive, creative energy.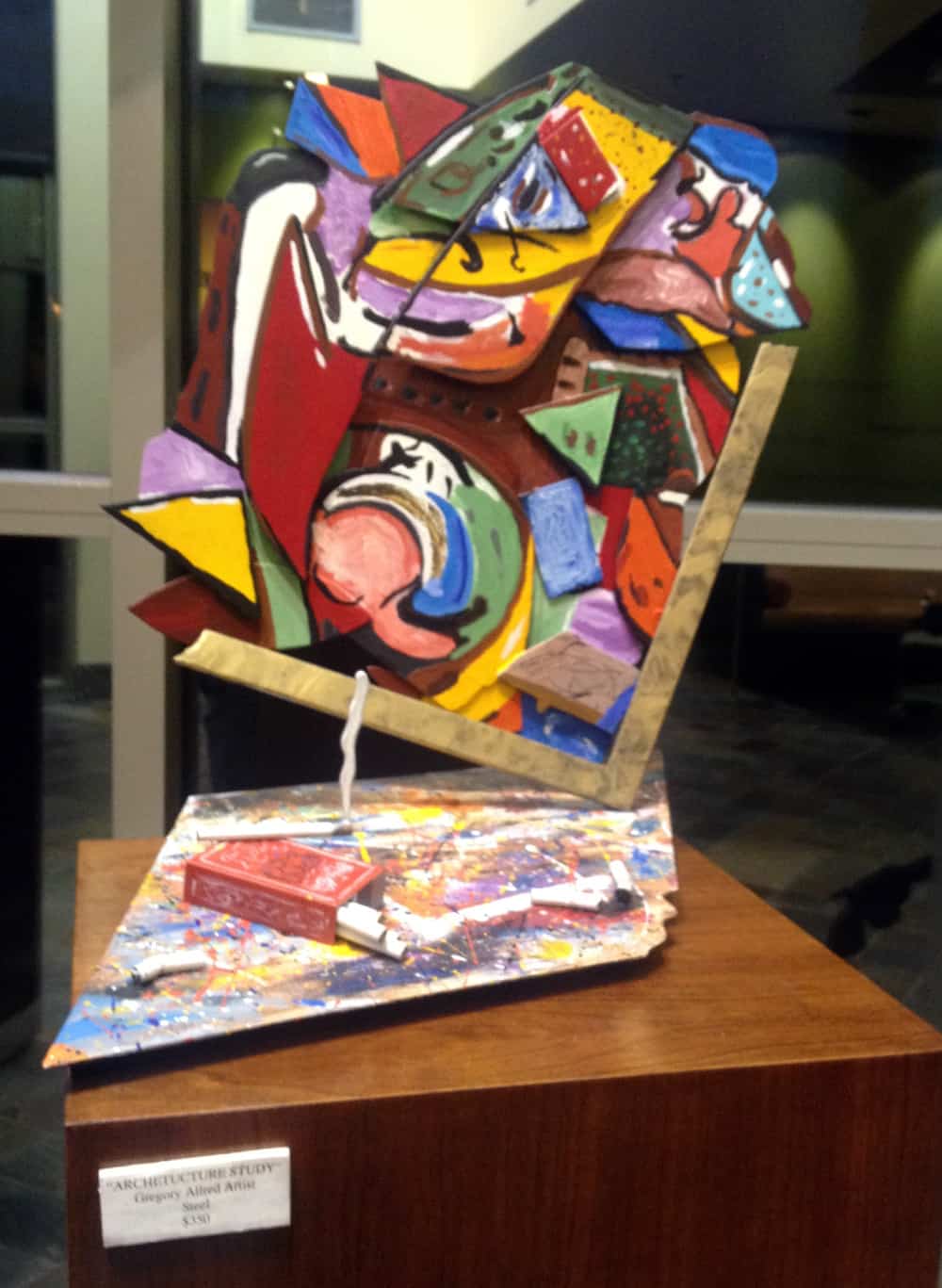 Gregory Allred art
The art of Las Vegas artist Gregory Allred adorns the front lobby. His beautiful sculptures are not per-conceptualized works; rather, he allows the piece to evolve from selected shapes within a context. I've seen his art here and there around Vegas, so it was great to see a selection of pieces here.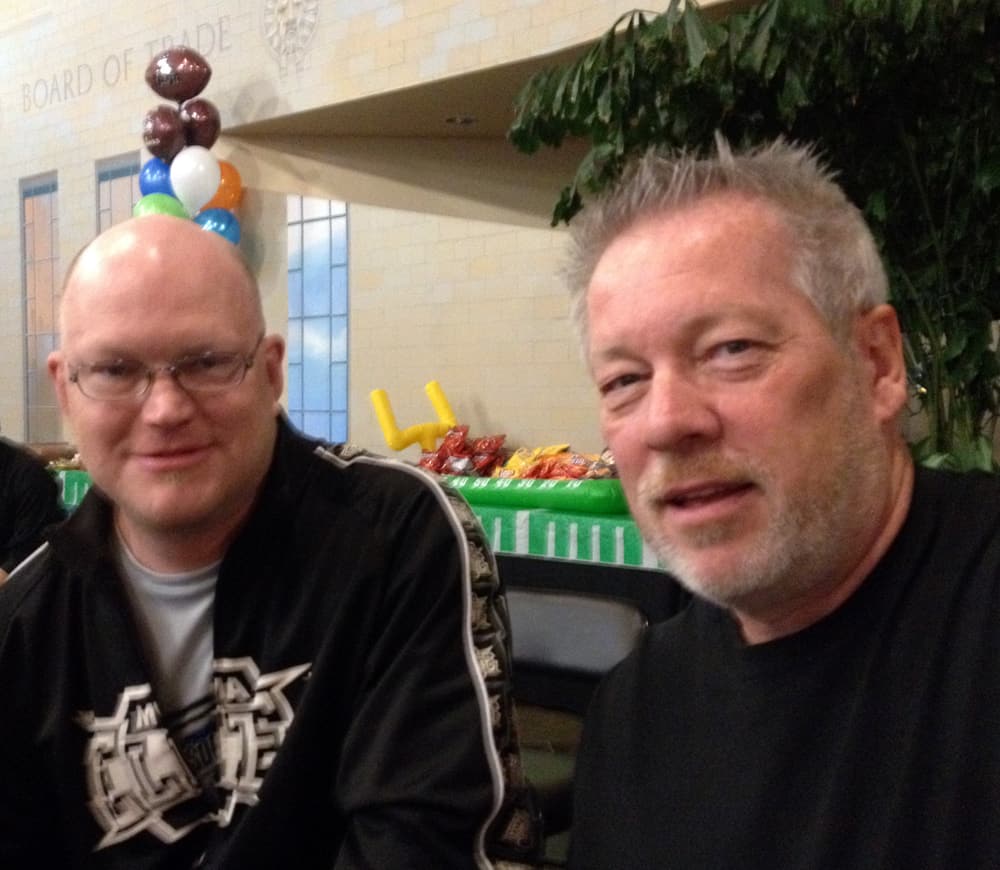 James Walkenshaw, Desert Art Supplies, Las Vegas, NV
Special thanks to James from Desert Art Supplies for the invite to enjoy today's game. I thoroughly enjoyed the day. Congratulations to the Seattle Seahawks. NFL Champions XLVIII.
• • • • •
One of my favorite things about the Super Bowl is the commercials. There were a lot of great ones this year. I thought the "Wonderful Pistachios" series with Steve Colbert was great. And I especially liked the "AUDI – Compromise scares us" promo with the fun big-headed dogs. Compromise scares me, too. If you missed the Super Bowl commercials, you can watch them here > http://www.nfl.com/superbowl/48/commercials
• • • • •