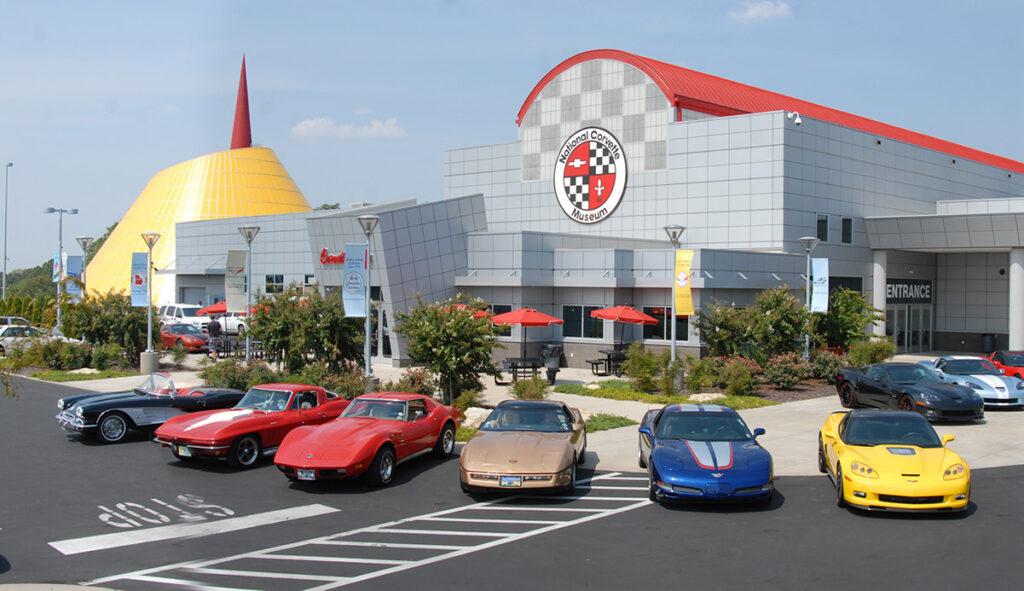 Photo copyright © National Corvette Museum
Sharing in Corvette's 70th Anniversary
Celebrating America's Sports Car through two exclusive original artworks to be unveiled and prominently displayed at the National Corvette Museum in Bowling Green, Kentucky.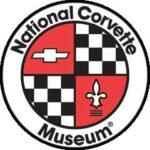 AMERICA'S SPORTS CAR CELEBRATION
I'm excited to share that the National Corvette Museum has invited me, Las Vegas Artist A.D. Cook, to create a unique Corvette artwork for inclusion in the LUSTER: Realism And Hyperrealism In Contemporary Automobile and Motorcycle Paintings exposition scheduled to exhibit from March 1st through December 31st, 2024, in celebration of Corvette's 70th Anniversary!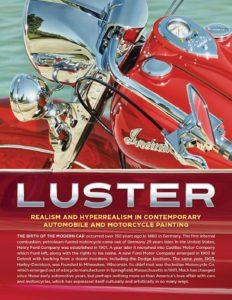 Initially produced as a two-year tour, the LUSTER exhibition launched in March 2018 at the Museum Of Arts and Sciences, featuring 15 artists and 60 original artworks. Currently in its sixth year and at its 15th accredited Museum (The Citadelle Art Museum), the LUSTER Exhibit has extended its tour for an additional year with the National Corvette Museum.
As a lifelong Corvette enthusiast, I'm honored and excited to create an original epic artwork celebrating America's Sports Car for a special unveiling for LUSTER's ten-month run at the National Corvette Museum in honor of Corvette's exciting heritage and ongoing legacy.
For this, I am creating two four-foot by five-foot paintings designed to display as a diptych. Both images will complement one another when hung side-by-side or displayed separately. One canvas will showcase a white 1953 C1 to commemorate Corvette's first year, with the second canvas depicting a 2023 C8 Stingray Z06. When displayed together, the two artworks pay tribute to Corvette's timeline and 70th Anniversary.
The National Corvette Museum will prominently display the artworks on a special wall within the Museum's Gallery through 2024 as the centerpiece of the LUSTER Exhibition.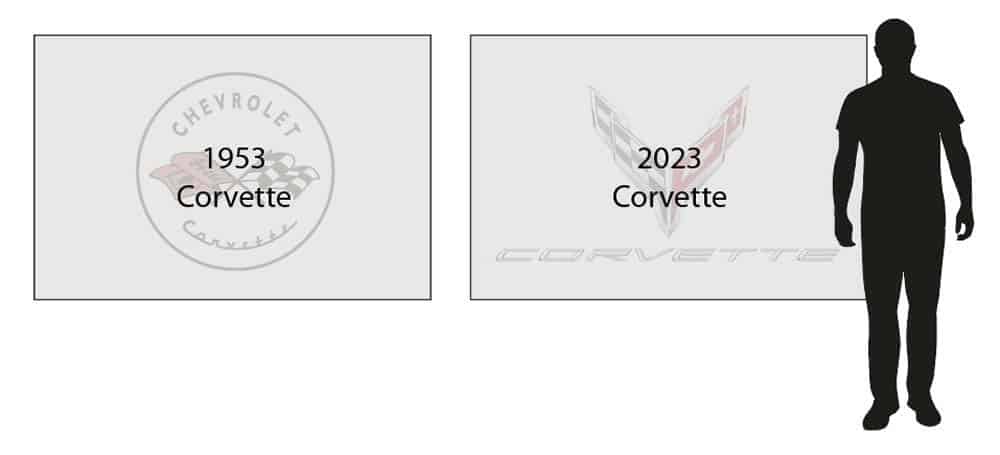 The Art Unveiling and Sharing
At the National Corvette Museum's Premier Gala evening, I will publicly unveil both paintings in a LUSTERious celebration of Corvette and the art it has inspired. Previous attendees to their Gala include the governor of Kentucky, the President of Corvette and team members, the President and VPs of the National Corvette Museum, and celebrities. This year will also include artists from the LUSTER Exhibit attending in celebration, and a few of my invited guests.
Each year, the National Corvette Museum receives around 250,000 visitors. As a result, more people will experience these paintings first-hand during the exhibition's ten-month run than most of the previous LUSTER museum stops combined, adding to the artwork's exposure and provenance.
In addition, the National Corvette Museum's marketing team and I will share the artwork throughout its creation via their social media channels and cross-promotion through local and national news sources and emails to their 38,000 members.
I expect these paintings will take countless hours in the studio, so I better get to the easel. This will be a blast of a project, so be sure to follow my Blog and social media posts for regular updates from the project's beginning through its unveiling and beyond.