Most anything you could ever want can be found somewhere in Vegas; it's just not always easy to find it in one spot.
Enter two-year-old Grape Vegas.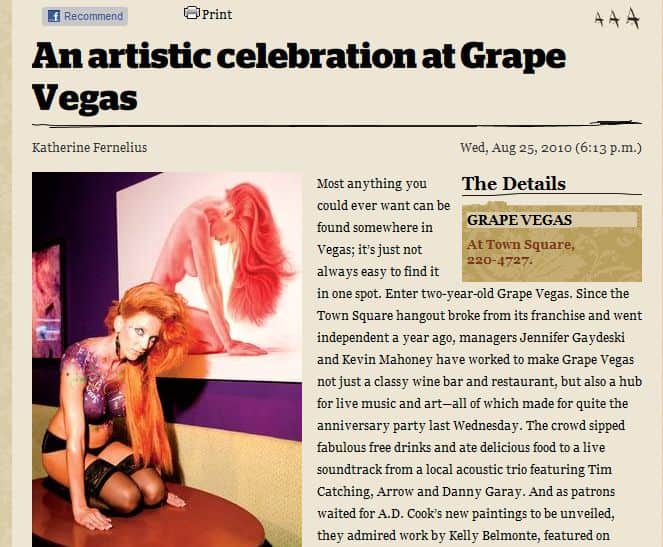 Since the Town Square hangout broke from its franchise and went independent a year ago, managers Jennifer Gaydeski and Kevin Mahoney have worked to make Grape Vegas, not just a classy wine bar and restaurant, but also a hub for live music and art—all of which made for quite the anniversary party last Wednesday. The crowd sipped fabulous free drinks and ate delicious food to a live soundtrack from a local acoustic trio featuring Tim Catching, Arrow, and Danny Gray.
And as patrons waited for A.D. Cook's new paintings to be unveiled, they admired work by Kelly Belmonte, featured on body-painted models. "We have really become family in here," Gaydeski says.
Source: Las Vegas Weekly – 08/25/2010