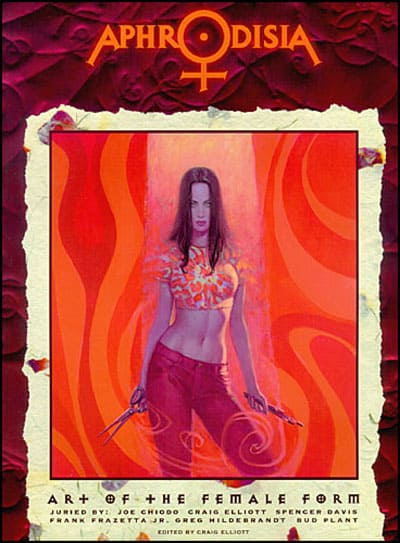 Aphrodisia ~ Art of the Female Form
Beautiful and imaginative paintings, drawings, sculptures, and computer-generated imagery of women chosen by a jury of some of today's best artists and connoisseurs of the female form.
Jury members Joe Chiodo, Spencer Davis, Craig Elliott, Frank Frazetta Jr., Greg Hildebrandt, and our own Bud Plant culled through 1,200 entries to bring you the best of the best, from fantasy maidens and seductive sirens to dangerous dames and gorgeous beauties.
The stellar talents of Frank Cho, Kinuko Craft, Lorenzo Sperlonga, Joseph Michael Linsner, Daniel Horne, Christopher Vancher, Gil Bruvel, R.K. Post, and many others are represented here. Abundant nudity.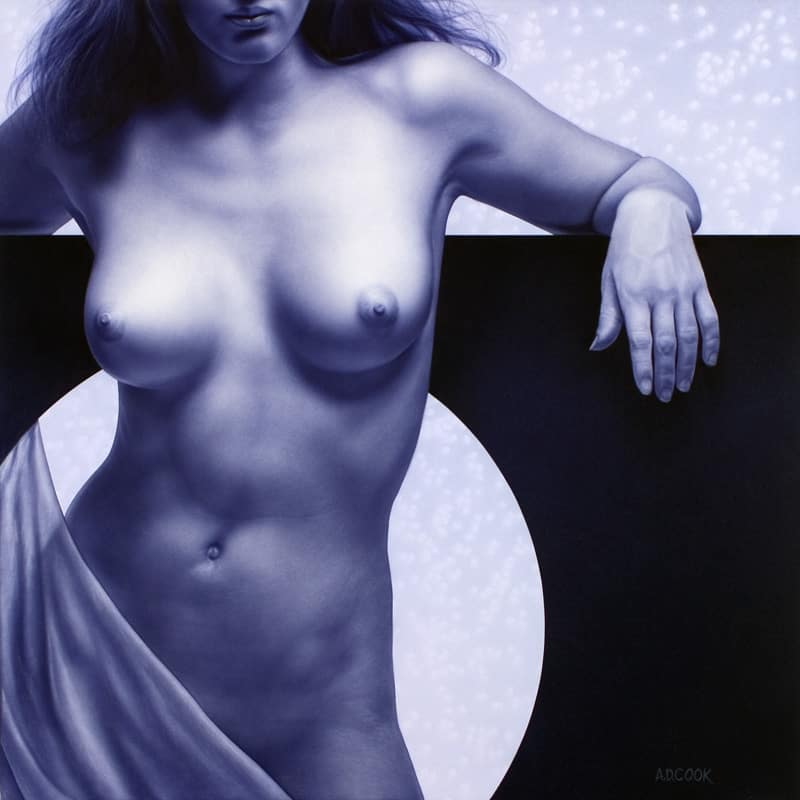 My painting, "Eclipse" is featured on page 159.
Mature Readers
Publisher: Aristata, 2005
Binding: Softcover
Dimensions: 8 x 11
Pages: 170pg
Color: Full Color throughout
ISBN: #0975491229