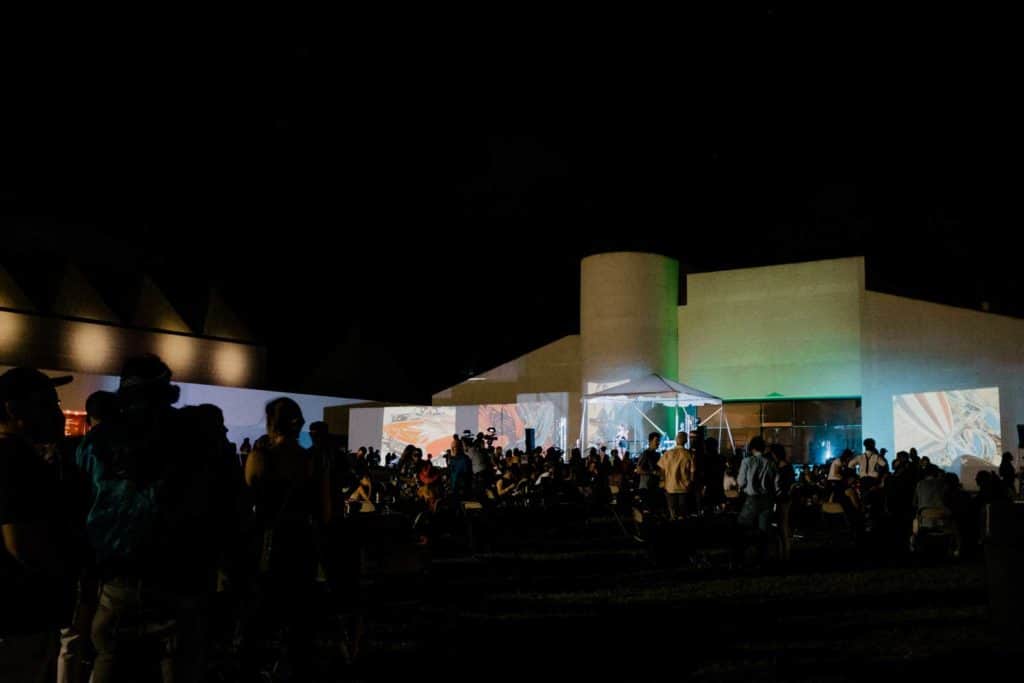 The work of 2020 Texas Fashion Designer Nick Perez made jaws drop along the runway while LUSTER adorned the walls.
June 10th marked the return of the Artageeous Hells and Wheels event, a Rock n' Rollin celebration of the fast, the fierce and the fashion. The annual summer event was a car, fashion and drag show all rolled into one, as well as a concert with headliner Jackie Venson.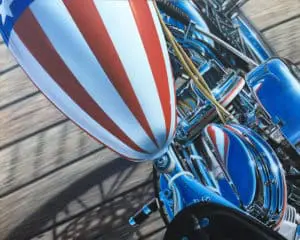 Given that the LUSTER Exhibit is currently showing at The Art Museum of South Texas, and will be on public view through September 12, a select few artworks were chosen to adorn the outside walls of the museum during the event. I am excited to share that my painting, AMERICA, was among those chosen. It is a huge honor for my art to be both inside and out at such a prestigious museum.
Nowhere is the blend of cultures more present than in the architecture of the museum itself. Originally designed by American architect, Philip Johnson in 1972, the Art Museum of South Texas has stood as a landmark on the edge of Corpus Christi Bay.
Art Museum of South Texas
Affiliated with Texas A&M University • Corpus Cristi