What a crazy week — and I mean crazy in a good way. Packed with creative energy and eye candy galore, the 2012 Battle of the Strands was a plethora of parties and a bounty of beauty.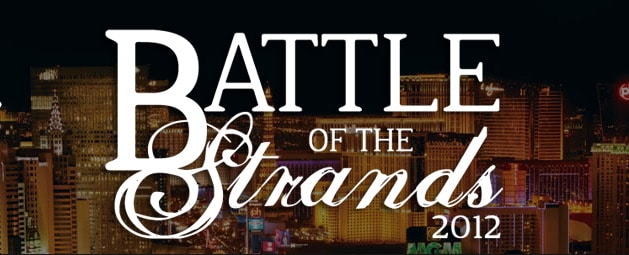 This was the second year for the extravagant & unprecedented one-of-a-kind beauty battle! Three nights of industry parties and an special evening of style and celebration… only in Las Vegas. It was a lot to take in, so rather than tell the story with words I'm posting a selection of highlight pics for this one. Enjoy.
Evening One at Vanity, Hard Rock.
Saturday, October 20, 2012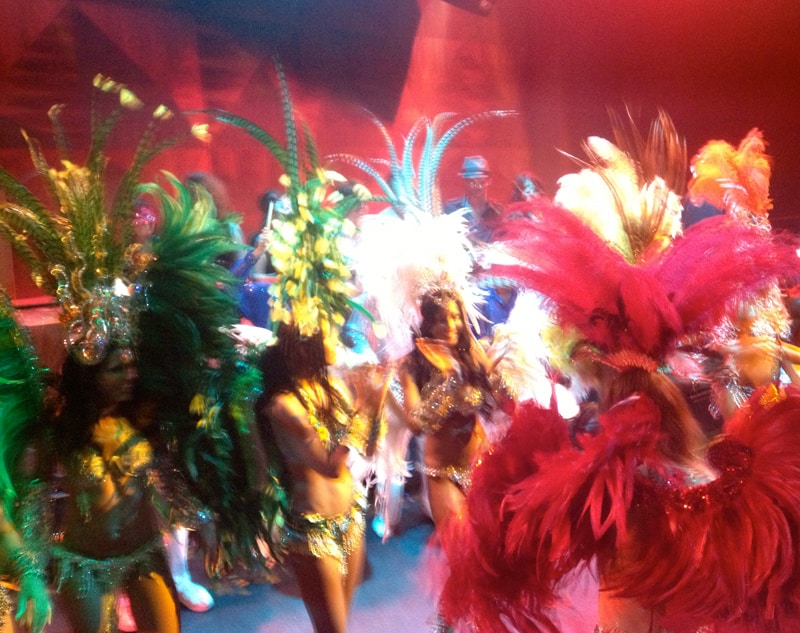 Getting festivities started, the beautiful dancers were eye candy for us all.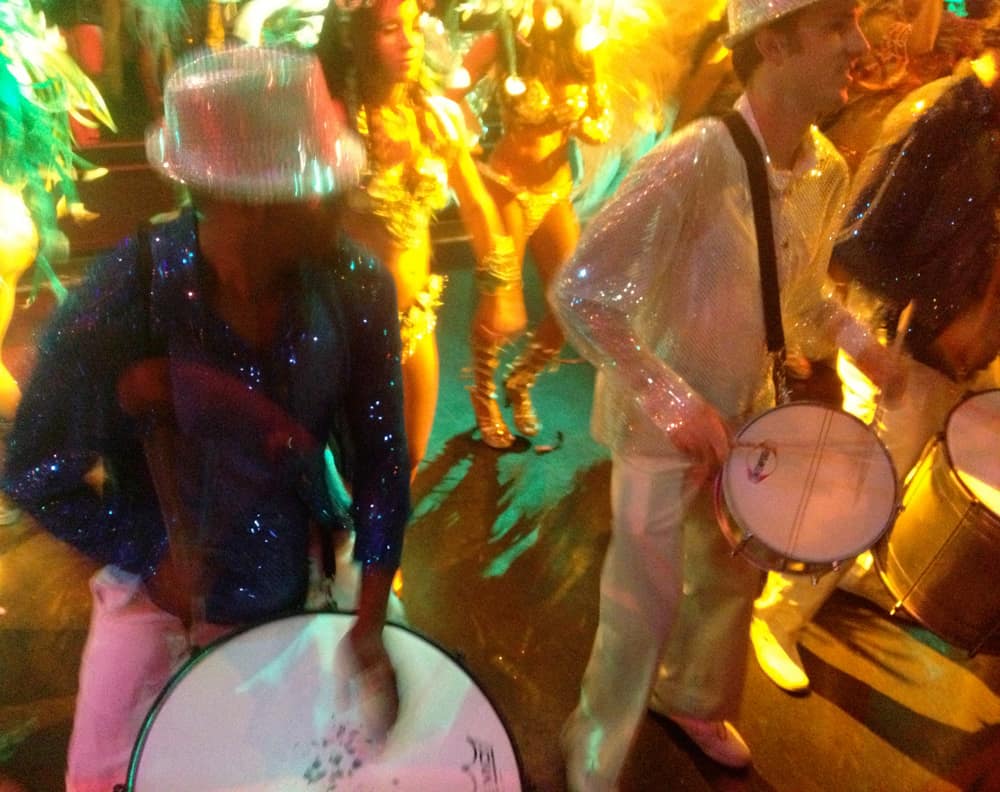 Drumming to a different beat…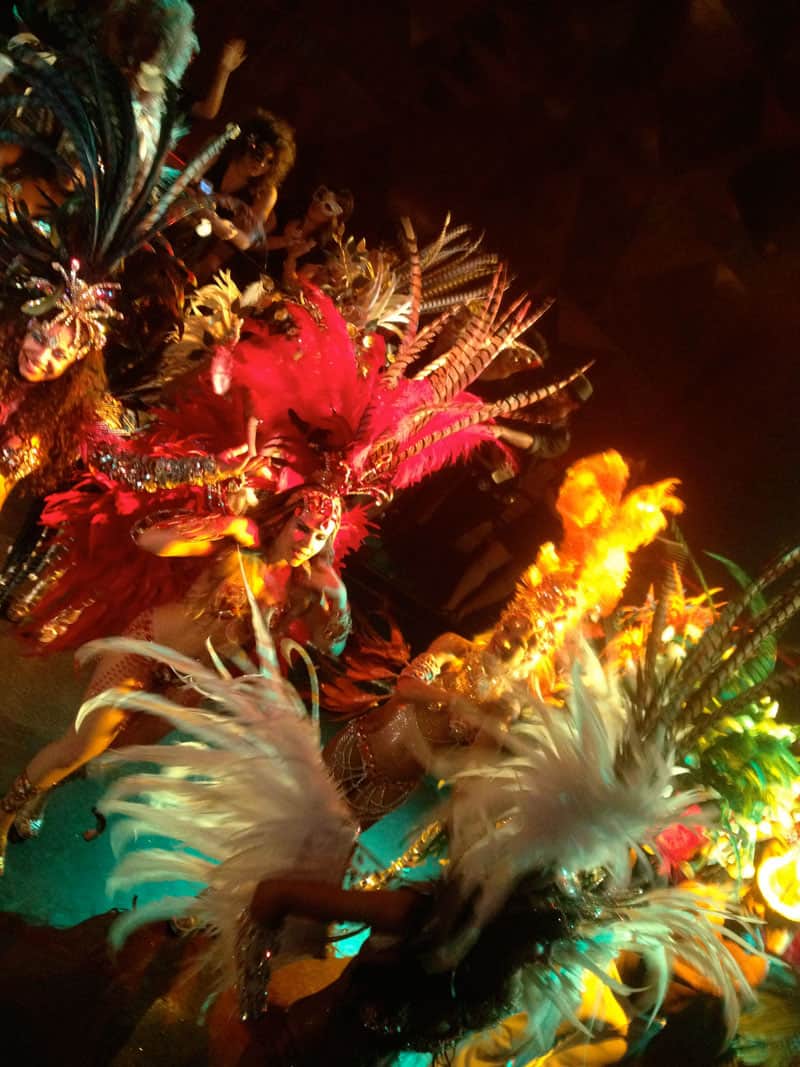 So many beautiful dancers with great costumes and no shortage of feathers — the evening left me inspired.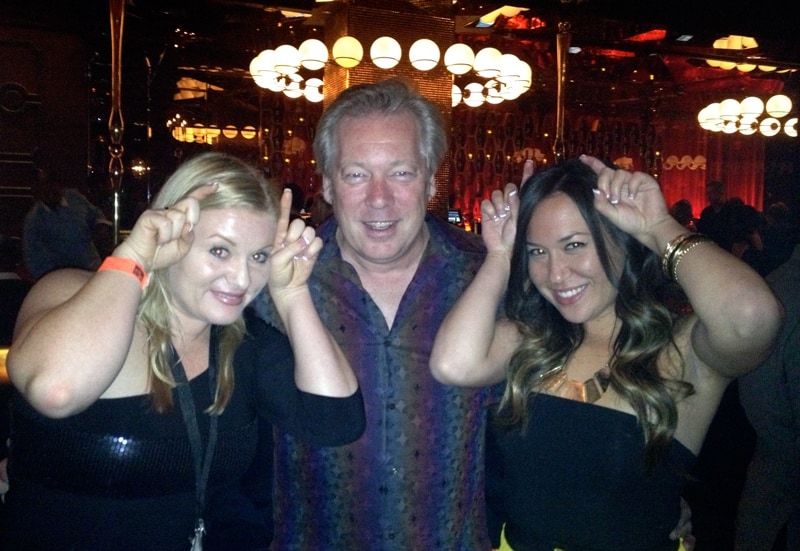 I'm no angel… A.D. with the Marketing Mavens (l) Lindsey and (r) Elizabeth
Evening Two at Vanity, Hard Rock.
Sunday, October 21, 2012
Evening 2 was the Battle of the Strands costume party at the Hard Rock. The crowd was amazing. I must admit, I was having far too much fun to pause for pics.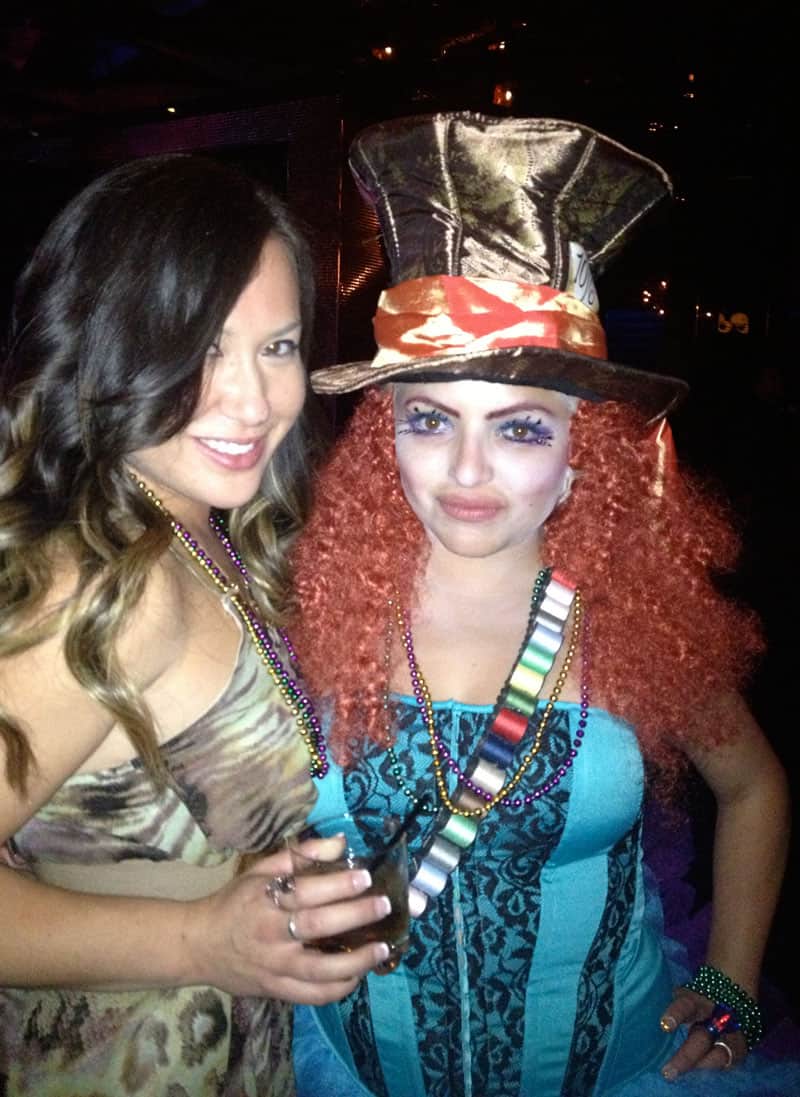 No shortage of beauty at this event.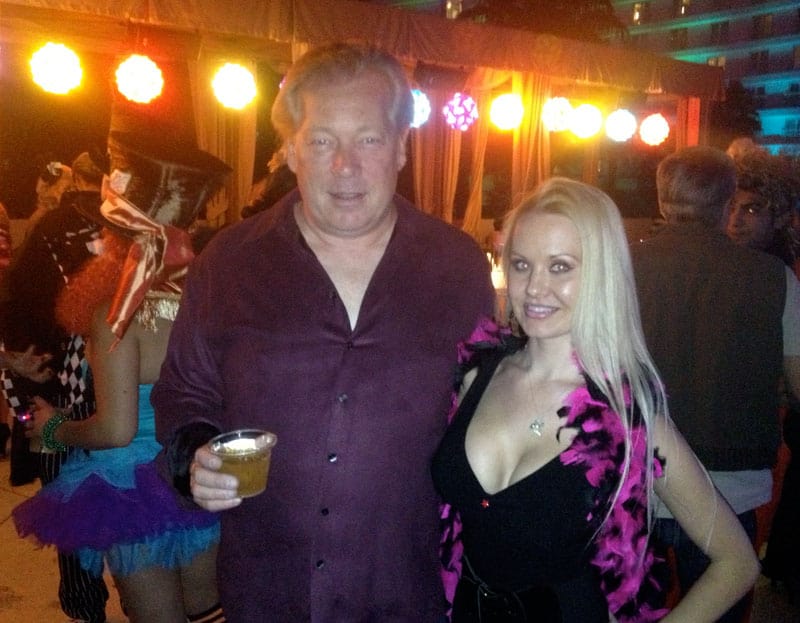 A.D. with Tifanie form Hard Rock
Evening Three at The Joint, Hard Rock.
Monday, October 22, 2012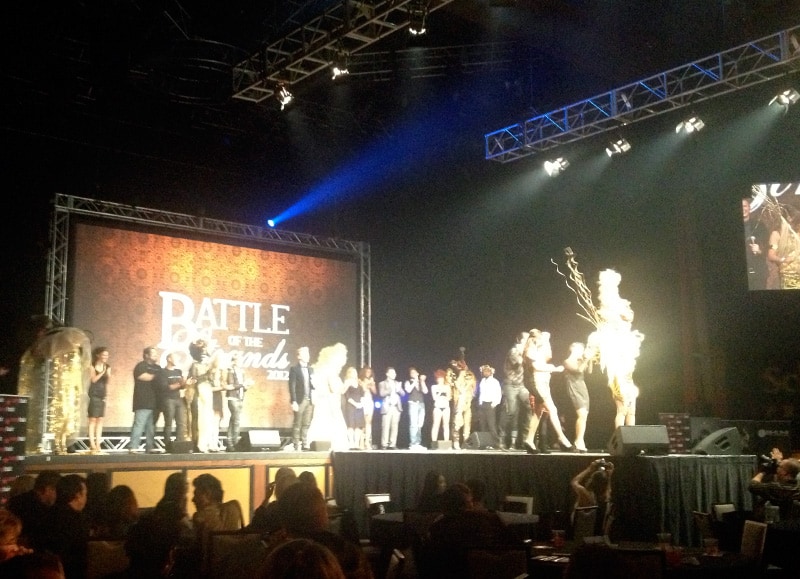 The final night and the stage is set. Five teams compete, but alas there can be only one winner.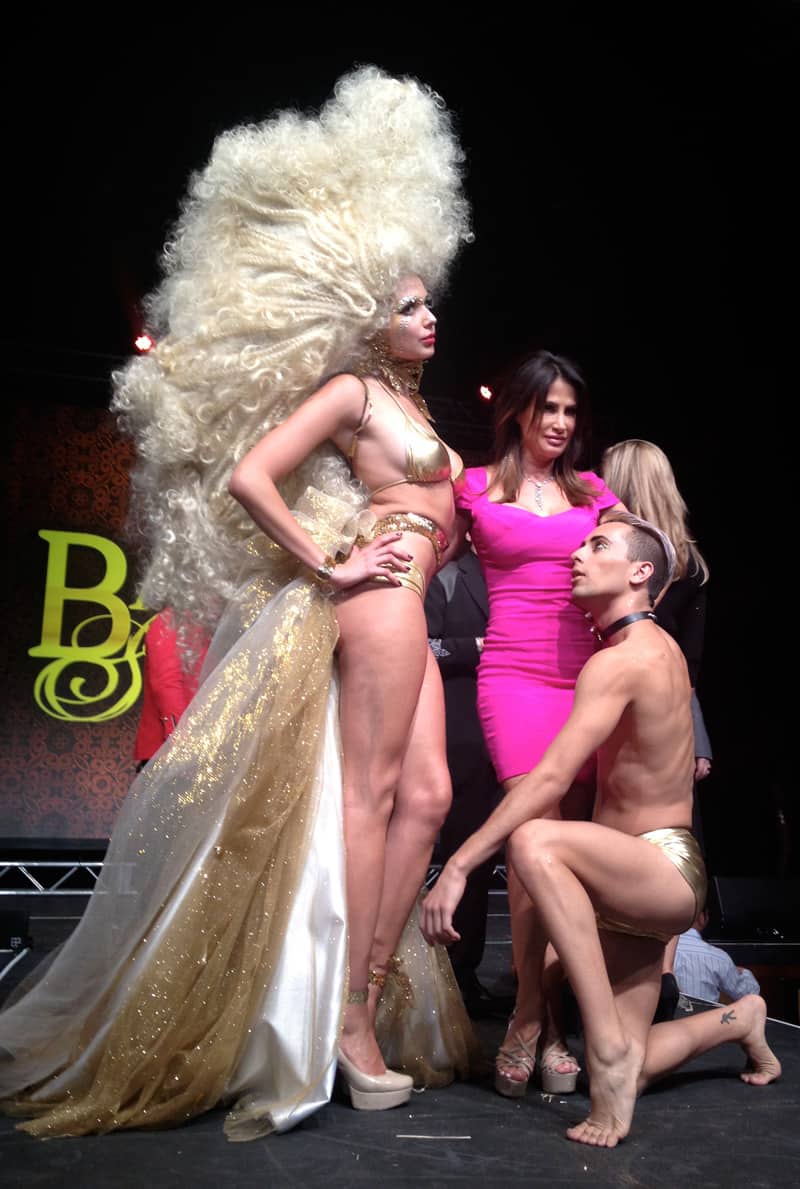 Amazing hair. That was the consensus all evening.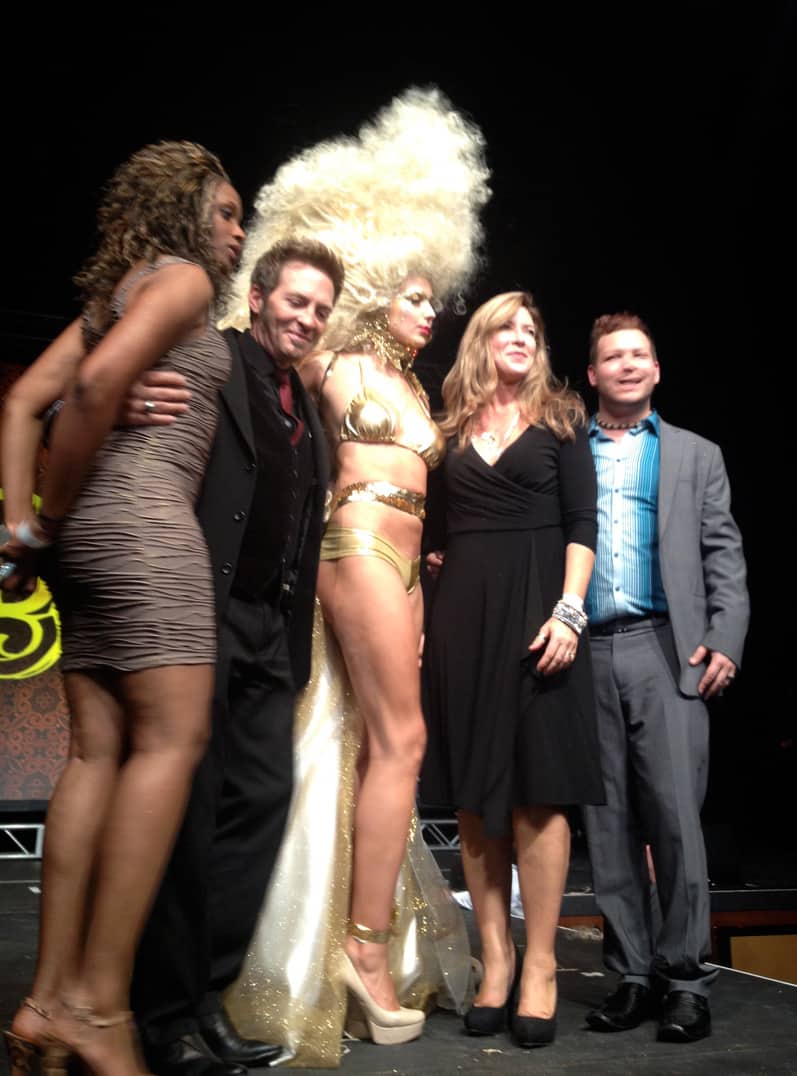 Winning in style.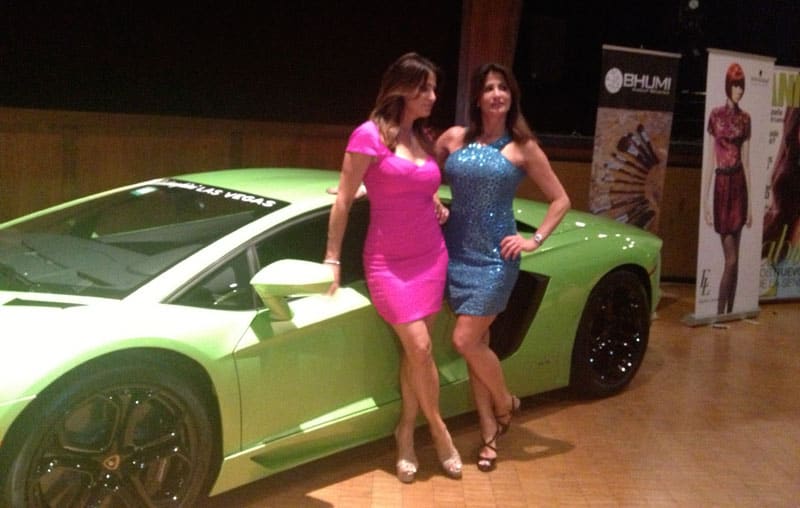 The beautiful Rain Cosmetics twins (Lori Krause Montoya and sis) take pause to pose with another beautiful lady…
The Lamborghini LP-700 Aventador.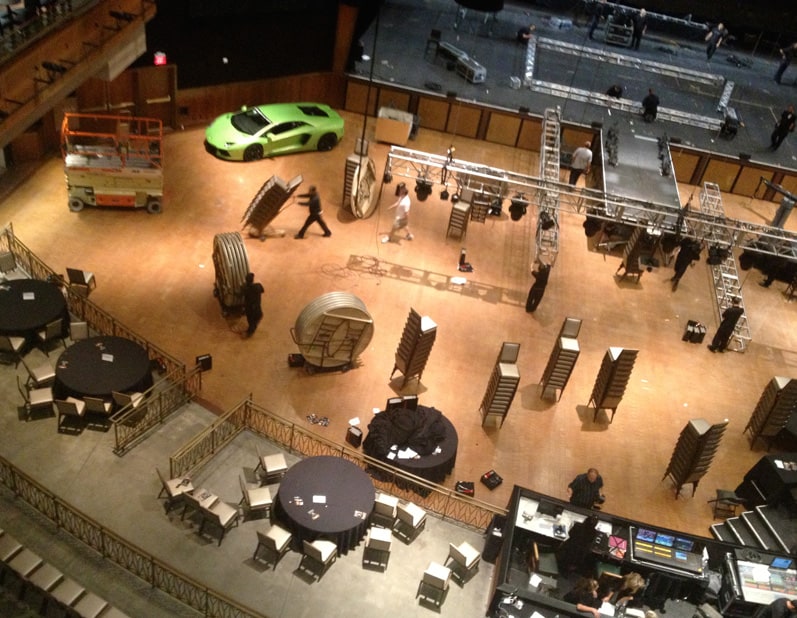 Like the great lyrics from that great Jackson Brown song… (Stay)
"Now the seats are all empty
Let the roadies take the stage
Pack it up and tear it down…"
Hair today – gone tomorrow. I'm already looking forward to next year's Battle of the Strands.  Cheers!
Special thanks to my friends at Lamborghini Las Vegas for including me.
• • • • •
BATTLES OF STRANDS 2011     |     THIRD ANNUAL ITALIAN SPORTS CAR DAY