Celebrating Timeless Beauty Through Powerful Art.
I live by those words. Beauty inspires me to seek grace in the lines and form of the female figure – the ultimate beauty.
Enduring and timeless, my original paintings preserve and celebrate my ideals of beauty and honor the grace, strength, and complexity of the female spirit. I direct my creative energies at producing epic original fine art nude and figurative artworks on specially prepared canvas, metal, and mixed media. Most are painted life-size and larger, featuring a contemporary approach to the time-honored figurative and art nude genres. My imagery bursts out of traditional art forms, leaving viewers appreciating its beauty, detail, and sensual nature.
Love of beauty is taste. The creation of beauty is art.
— Ralph Waldo Emerson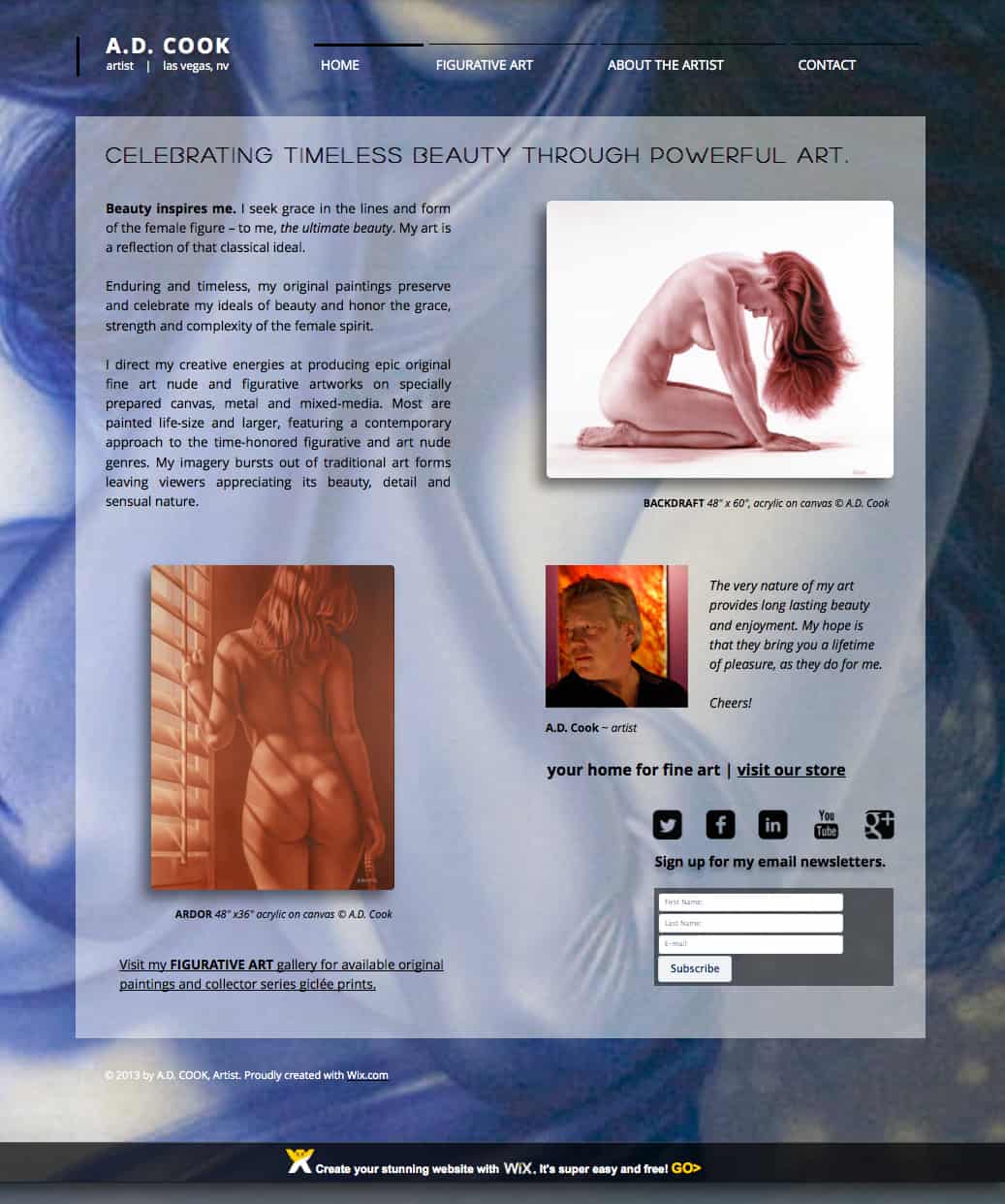 A.D. Cook figurative art – dedicated site
Beauty is eternity gazing at itself in a mirror.
— Khalil Gibran
My all-new figurative art web site celebrates timeless beauty and exclusively shares my figurative art. You won't find anything else on there – ever. Specifically, the new site shares figurative paintings and artworks that are available to add to your collection, along with my collector series figurative giclées.

SOLITAIRE – acrylic on canvas – commissioned painting © A.D. Cook
Looking to commission something special? My art experience makes you the subject of truly original personalized artwork. It's every woman's dream to eternally capture her beauty and allure. His is to provide her with a memorable experience where he can participate in the creative process. Mine is to create beautiful art that you will enjoy for a lifetime. Click here for more information about commissioning me to create something truly special.
Beauty saves. Beauty heals. Beauty motivates. Beauty unites. Beauty returns us to our origins, and here lies the ultimate act of saving, of healing, of overcoming dualism.
— Matthew Fox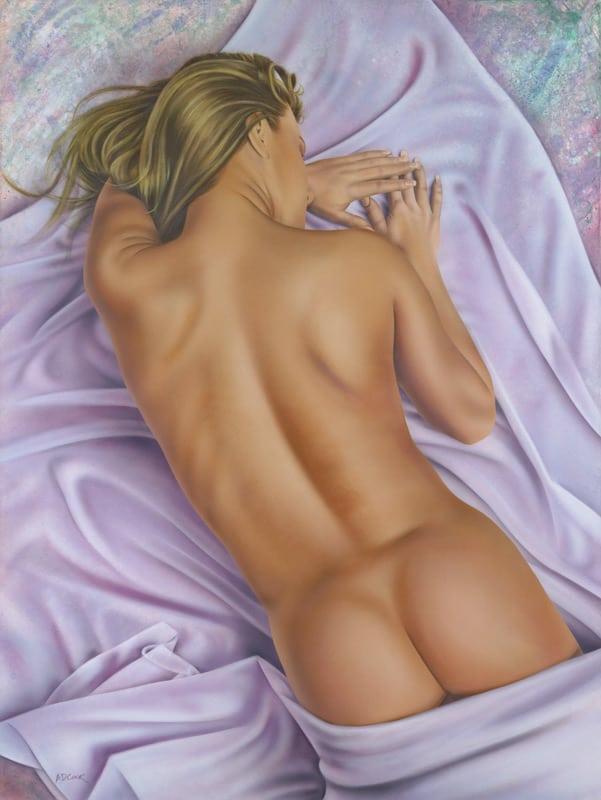 THESE DREAMS – acrylic on canvas © A.D. Cook
The very nature of my art provides long-lasting beauty and enjoyment. My hope is that they bring you a lifetime of pleasure, as they do for me.
• • • • •