Barry Mack and I go back a long time.
I met Barry in the late 1980s when we were introduced by a mutual friend. Our shared passion for art immediately united us as life-long friends; over the years, we've watched each other grow as artists.
Barry's art delves into the mysteries of the unknown, forever exploring color, texture, and the underlying emotions brought forth by art and the creative process.
I'm always excited to see Barry's new creations, and I'm especially honored to share his art with you here. The following are Barry's words and art…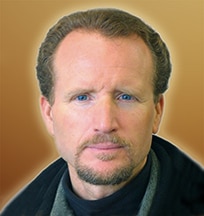 Barry Mack, artist
 • • • • •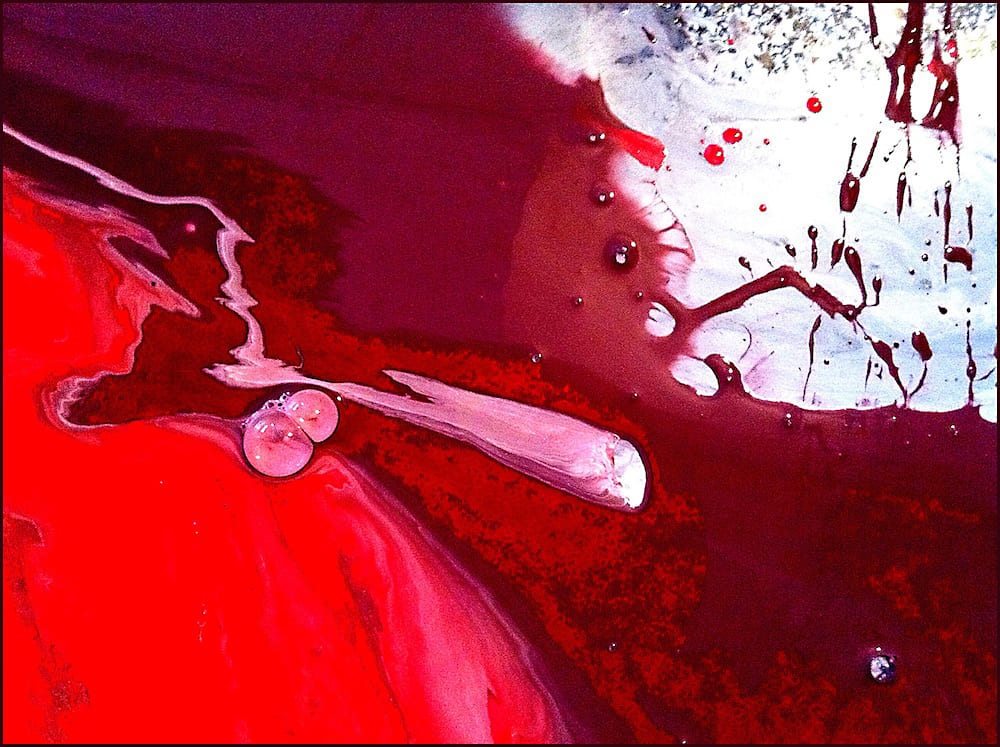 Detail from a Barry Mack abstract, acrylic on canvas.

If you're reading this blog post,  you're probably a fan of A.D. Cook, and as such, you are a "supporter." Your interest and attention play an important role in the creative process because artists thrive on feedback. We must know how you feel about our work to continue creating. Artists work to communicate what we feel is beautiful, meaningful, fun, exciting, or whatever inspires us to make art.
So,  I want to thank you.  It's important to have your support.
I know some (maybe even a lot) of my art can appear like a chaotic mess.
For 50 years, I painted with a detailed, meticulous technique.
Over a long period of time, I started to loosen up, paint faster, and focus on how I felt during creation. This was a huge step for me.
To my amazement, I discovered from doing countless gallery and private shows that even untrained eyes could somehow feel the energy I put into the art.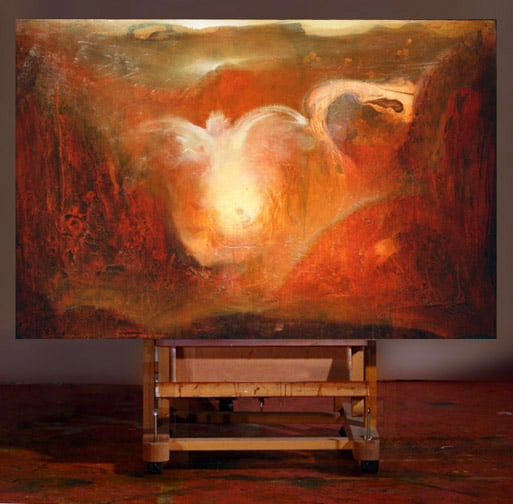 New Hope, 48″ x 60″, acrylic on canvas.
One of my favorite stories is the time I took ten new works to an art marketing workshop. In the process of creating those ten paintings, I had been listening to chanting CDs and began chanting while painting.
During the workshop, the instructor asked other artists in the class to look at the art we brought in and say "what it sounded like. "
Everyone in the class, and I do mean everyone, looked at my work and said, "chanting." It sounds like chanting. This is a true story.
So……… when you see the artwork and think it's just a bizarre mess, or not much there, or possibly against what you've been told is "good art", I'm writing this to say I understand how you feel. I know it can take a lot of trust to open up, be receptive, and experience the energy or vision an artist wants to share with the viewer.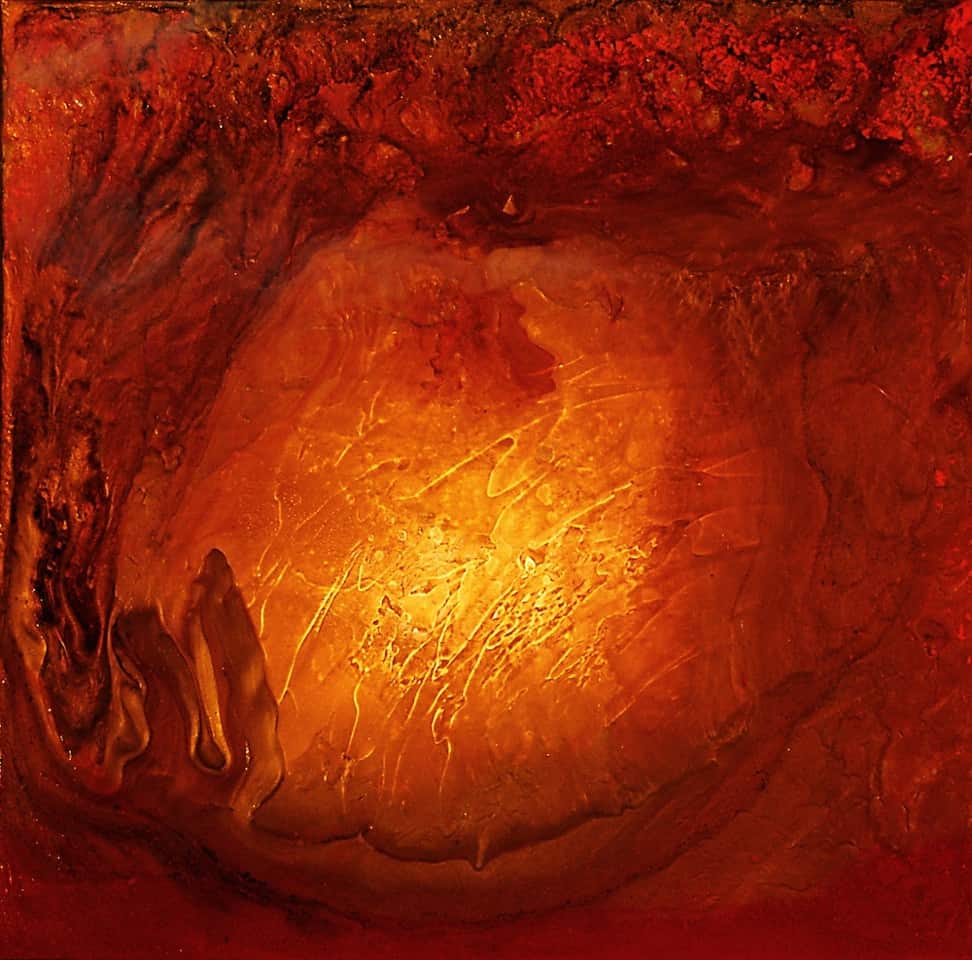 Elemental Dawn, 48″ x 48″, acrylic on canvas.
Gray Eagle, 38″ x 72″, acrylic on canvas.
Universal ARTIST OF LIGHT, Barry Mack travels through time and space, creating groundbreaking works with internal messages that have been transmitted through Mack's vision of all interconnected beings: becoming "ONE" with the Universe.

This artist has become the Painter of the Decade, with work that is light years ahead of his contemporaries.
– Jack Armstrong, Cosmic Artist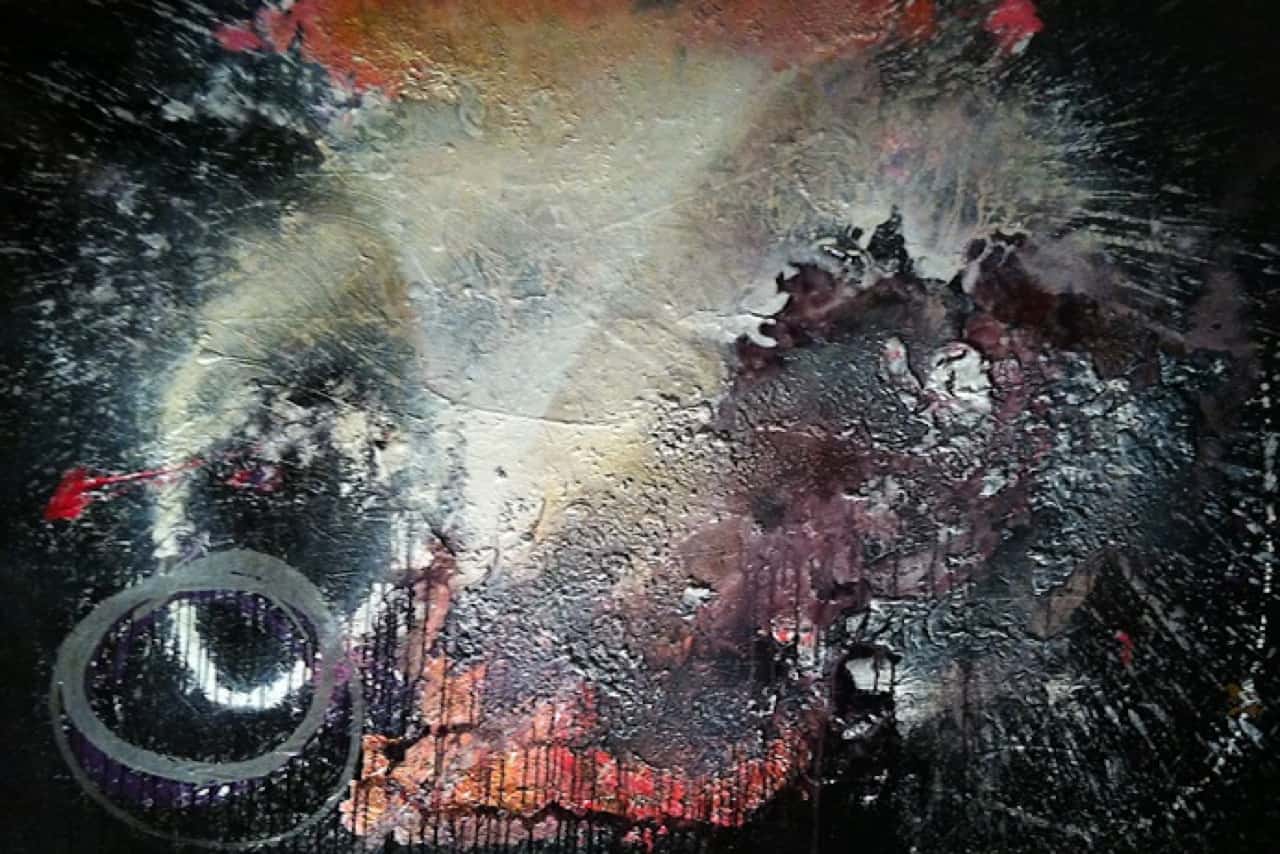 Mysteries of the Unknown, 48″ x 72″, acrylic on canvas.
The art of Barry Mack goes beyond the traditional sensory perception of form and penetrates deep enough to touch the soul. For those who care, and dare, to explore the nature of reality, our existence and our cosmic connection to Source, Barry is the master of our times.

–JD Messinger, author of 11 Days in May
Thanks for sharing, Barry.
• • • • •
In 1988, Barry experienced a psychological breakthrough that changed his art. Until then, he was painting traditional themes. Barry's art changed overnight after this extraordinary experience of freedom, pure creative joy, and expanded consciousness. From that one experience, he saw life from a completely new perspective, and abstraction became the only way to express this new view of our amazing potential as infinite, powerful, and creative Beings.
After years of perfecting his craft, Barry became a professional artist based in Portland, Oregon. He studied painting with a mentor in New York and then formal education at Portland State University.
Barry began painting professionally in 2003 and was invited to show in one of the most successful galleries in Portland, Oregon.
My years as a professional artist have been the fulfillment of a lifelong dream to focus on painting. Improving craftsmanship and developing a refined vision has led to commissions, private shows, and being part of collections of the finest caliber.
Barry's work is always progressing, exploring new techniques, and growing expressively. He is working to create a hybrid visual language and a unique style that contains elements for the viewer to respond to with a sense of imagination, freedom, and mystery.
The work is in private collections in Portland, Duluth, Chicago, Boston, Los Angeles, Montevideo, Uruguay, and Rome, Italy. Corporate collections include the Beverly Hall Corporation and Schnitzer Steel in New York. The work has been shown in The Palace of Fine Art in San Francisco, Australia, and in Portland, Oregon.
 • • • • •

Visit Barry Mack online art BarryMackArt.com
All paintings in this post are copyright © Barry Mack. Use by permission.
• • • • •
LOOKING BACK – MOVING FORWARD     |     SHADES OF GRAY     |     TRUTH & BEAUTY