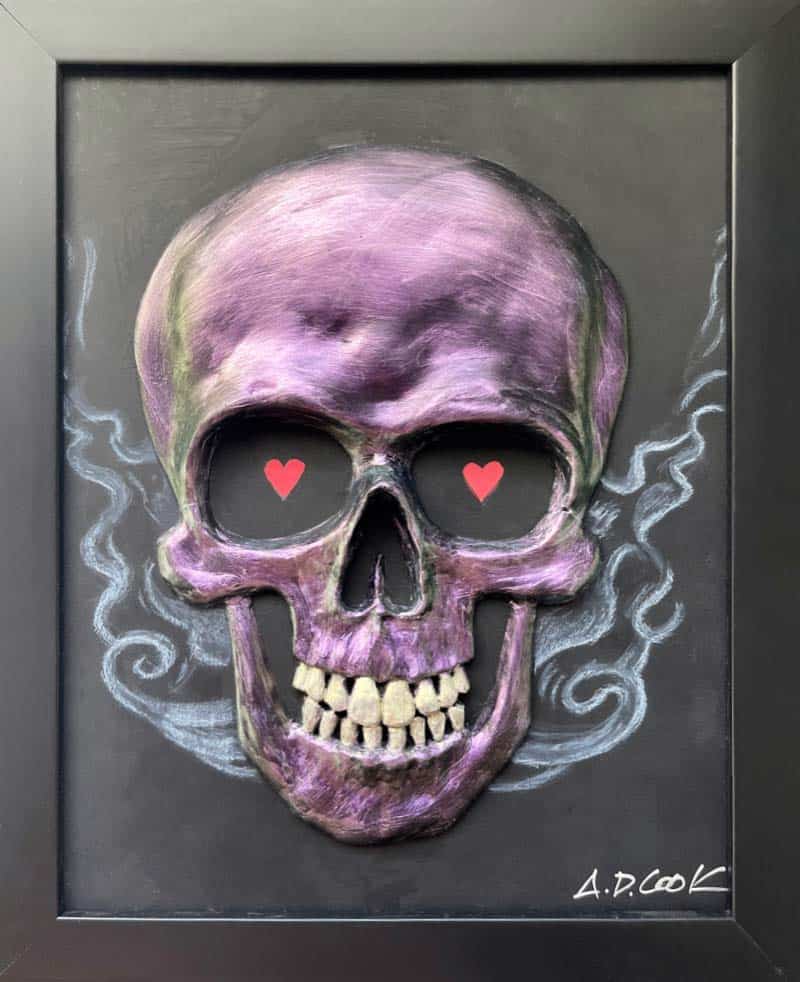 Every now and then it's fun to create something just to create something. Art doesn't always have to be about creating epic works. Sometimes making something is its own reward.
That was the case of my new little piece, titled Blow It Out, a mixed-media artwork inspired by a friend.
The friend I speak of is a huge fan of skulls, and like me, she is a collector, of sorts, of skull-inspired artworks and cool collectibles. Her impressive skull art collection inspired me to do something fun with a skull that I had sculpted a quarter-century ago. My skull relief sculpture, created from Sculpey polymer clay, is about life-size and has remained incomplete since the day I sculpted it.
That all changed recently when it was revealed that my friend's favorite color is purple, as is mine.
Blow It Out, was mounted to an 8″ x 10″ art panel, painted black, then glazed in Createx pearl paints so the skull shifts colors from green to purple as the day's light changes.
The art's message is simple… take your worries and blow them out, like smoke in the wind, for tomorrow we live and play another day.
Peace.
• • • • •
Private collection, Las Vegas, NV