Canada Oh Canada. My recent trip to Canada was inspired.
Or perhaps it would be more accurate to suggest that I returned home inspired. Either way, it was a blast and I have my friends at BIM to thank for my renewed vision, eh.
April 2013 was a life-changing month for me in so many ways. Where do I even start? I divorced after 29 years married, moved Kathryn to Arizona, stayed a while at Arizona Bike Week, returned home and my dog "Dargo" passed the very day I returned home. So needless to say, it was a trying and emotional month. But it's times like these that you really find out what matters in life and who your friends are. Thankfully, I have great friends, both local and afar, who helped me get through the rough times and I'm happy to report that I am engaged in new artistic and creative endeavors. Like my friend Frank says "Life is a never-ending series of temporary events." (Frank Mallinder from his book "Practical Wisdom"). But enough about rough times — this post is all about a fantastic temporary event — my trip to Canada and time enjoyed with great friends. Bon vivant.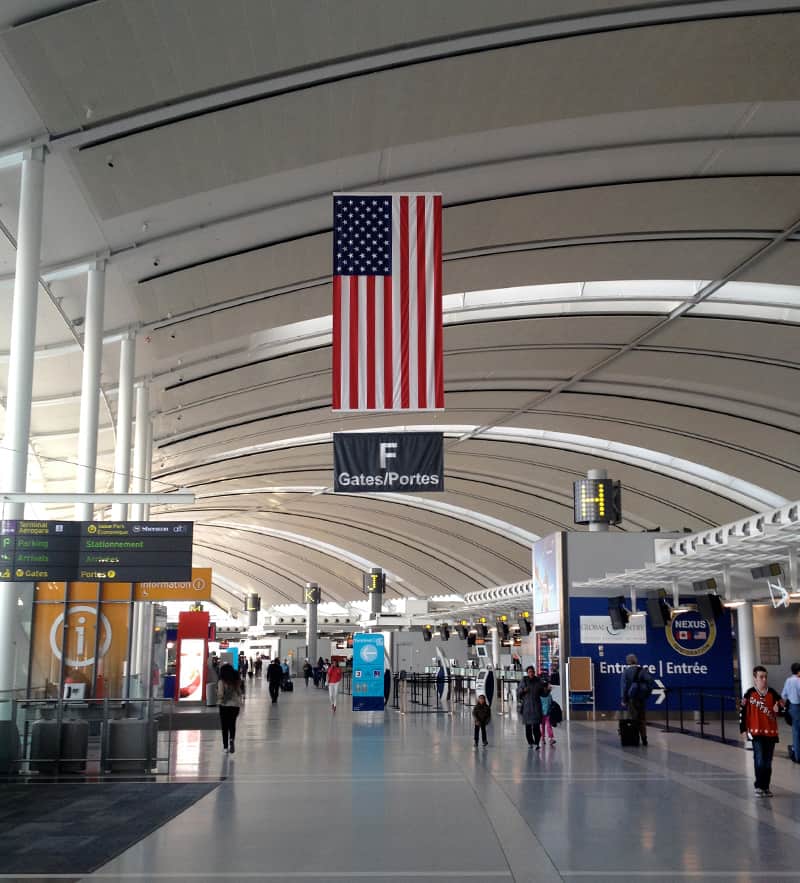 It all starts here — Toronto Pearson International Airport, Toronto, Canada.
I arrived in Canada at Toronto Pearson International Airport on the evening of April 26th. I've been to Canada before, but it's been a while, and even then only to the western areas. So this was a first for me – to see this part of the country and take it in a bit. My Canadian friends, Dwayne and Leanne Bell were perfect hosts, making sure I felt welcome and comfortable in the true Canadian style. After our drive from the airport to their area (about an hour away), we relaxed and caught up a bit. But it was already getting late so we called it a night and my Canadian experience kicked in the following day.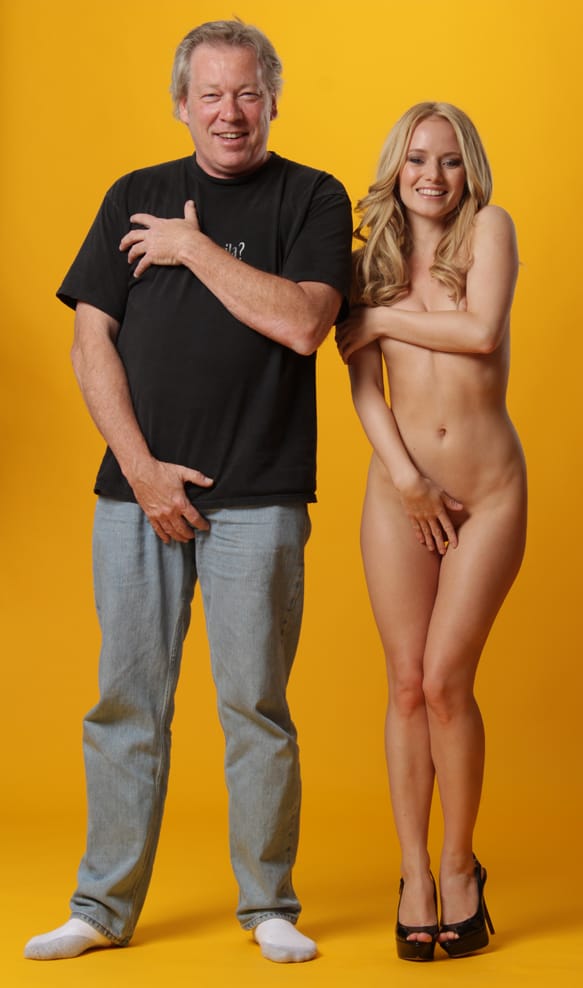 A.D. with model/muse Gabriella. Photo by Dwayne Bell.
Saturday was great! I played the photographer's assistant while my buddy Dwayne photographed the beautiful Gabriella for his site. Dwayne is a talented and renowned photographer of beautiful ladies. We've actually known each other for years and both have mutual respect for each others' work. I find his beautiful images to be tasteful, respectful, and elegant. Visit his site some time to see for yourself at BodyInMind.com (nudity 18+ please). I learned quite a bit watching both Dwayne and his lovely wife Leanne photograph their model. They were also kind enough to allow me some studio time with Gabriella. More on that in a future post but suffice it to say that I found Gabriella to be a stunning model and I look forward to creating new art featuring her soon.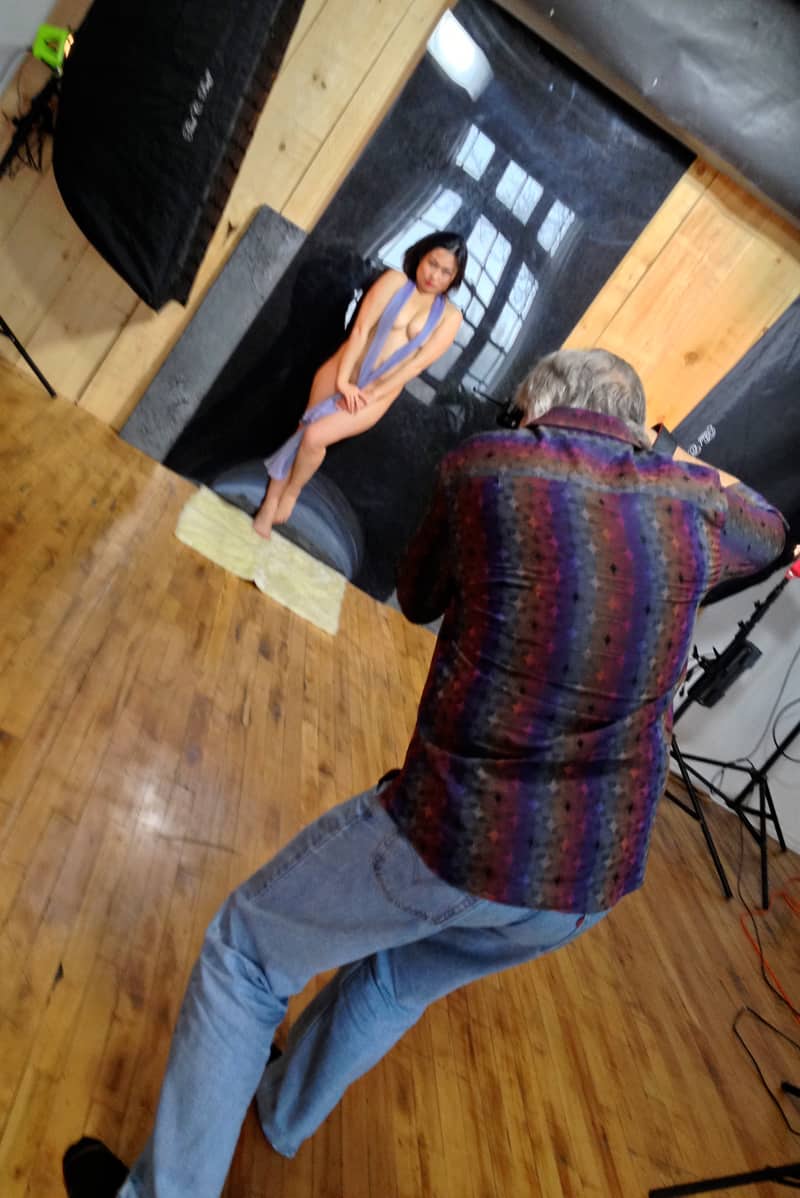 In the studio with Arianna.
Sunday, we were joined in the BIM studio by the beautiful Arianna, who I enjoyed photographing for a couple of fantastic and creative hours. She has a very exotic look and is great in front of the camera. Her confidence, beauty, and powerful poses left me inspired to create. All I can say is watch for art featuring her soon.
After the ladies were finished in the studio, it was time for Dwayne and I to catch up with great conversion and awesome cigars. It's always great chatting with Dwayne. He has a very solid understanding of beauty and its role in today's world. I would say that we are of like mind in many regards, but especially where female beauty is concerned.

"If beauty is so shallow, then how come so many people spend so much time talking about it? Beauty is deep, that's why."

— Dwayne Bell
I encourage readers to visit Dwayne's BodyInMind site to learn more about his vision of beauty: bodyinmind.com/ideas.htm
With photoshoots wrapped up, we enjoyed the following day driving down to Niagara Falls, Canada to take in the sites and be tourists for the day – after all, its a touristy town.
But first, between the studio and the big falls bordering Canada and the United States, we made a couple stops where I was shown the local beauty. Okay, I know you Canadians reading this think I'm talking about those Tim Horton's coffee shops (like our Starbucks but about ten times as many – lol), but I'm really referencing the amazing natural landscape of the Hamiton area. You know, Las Vegas is pretty flat so we don't have any waterfalls — hey, we barely have water. Quite the contrast, my trip through Canada reminded me a bit of my Oregon years with lots of waterfalls, tall trees and gray skies.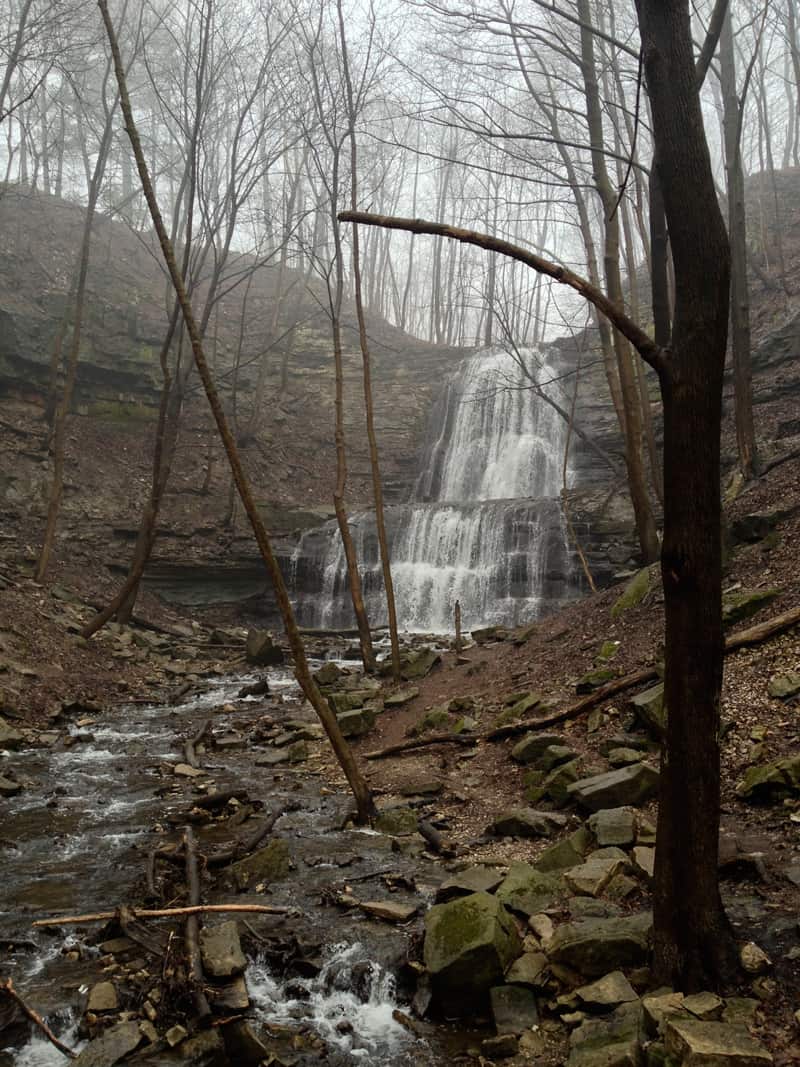 Sherman Falls just outside of Hamilton.

With Hamilton behind us, we were only a short drive away from Niagara Falls, Canada. As mentioned earlier, I've never been to Niagara falls – Canada or US side – although it's been on my list of places to visit for years. I knew it was something to see, but I had no idea of its true beauty. And powerful – beyond belief. The amount of water that passes those falls each day is astounding. So, with the falls just a few feet away I rented my barrel for my legendary once-in-a-lifetime trip to make the record books. Okay, I'm just kidding about that part (ha) but it was amazing to experience the falls up close.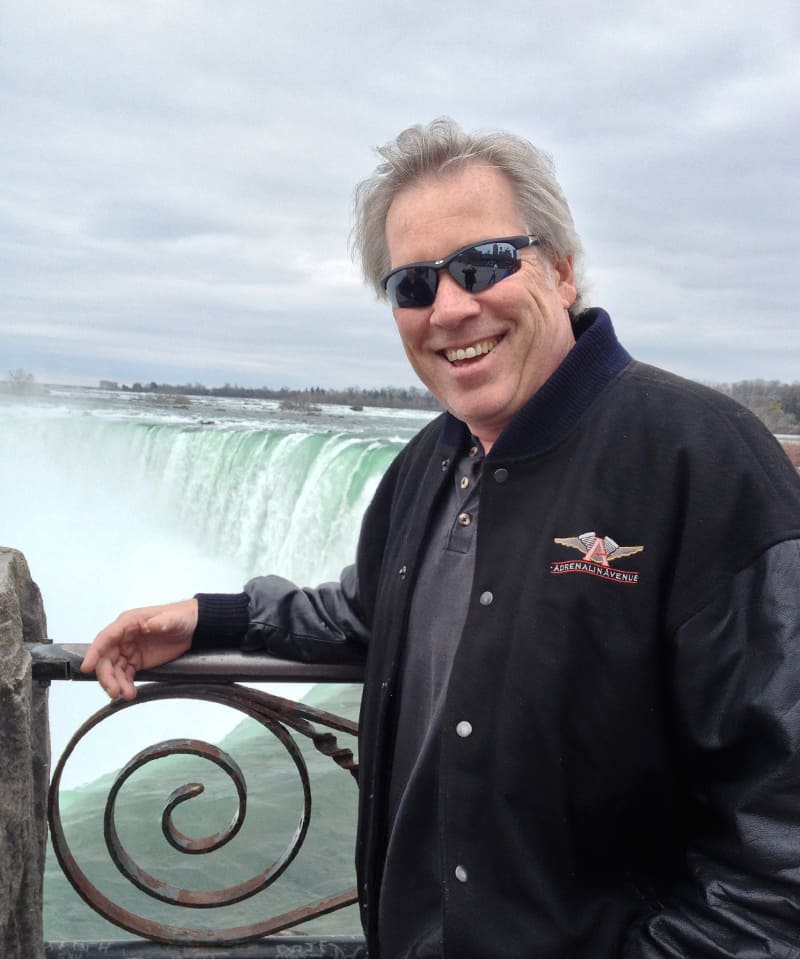 A.D. at Niagara Falls, Canada.
Niagara Falls is the collective name for three waterfalls that straddle the international border between the Canadian province of Ontario and the U.S. state of New York. They form the southern end of the Niagara Gorge (source: http://en.wikipedia.org/wiki/Niagara_Falls).
After taking the natural beauty of the falls it was time to check out the city – or at least a small part of it – the tourist area. Not unlike Vegas in many respects, there are casinos and man familiar places as well, like the Hard Rock, Ripley's Believe It Or Not, and a plethora of other landmarks that make this a fun family-friendly destination.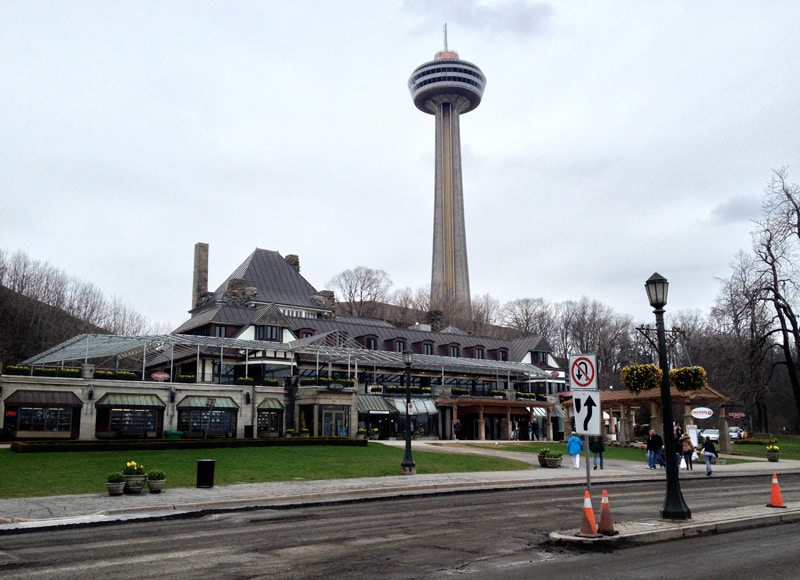 A stunning view from the falls to this beautiful building and tower.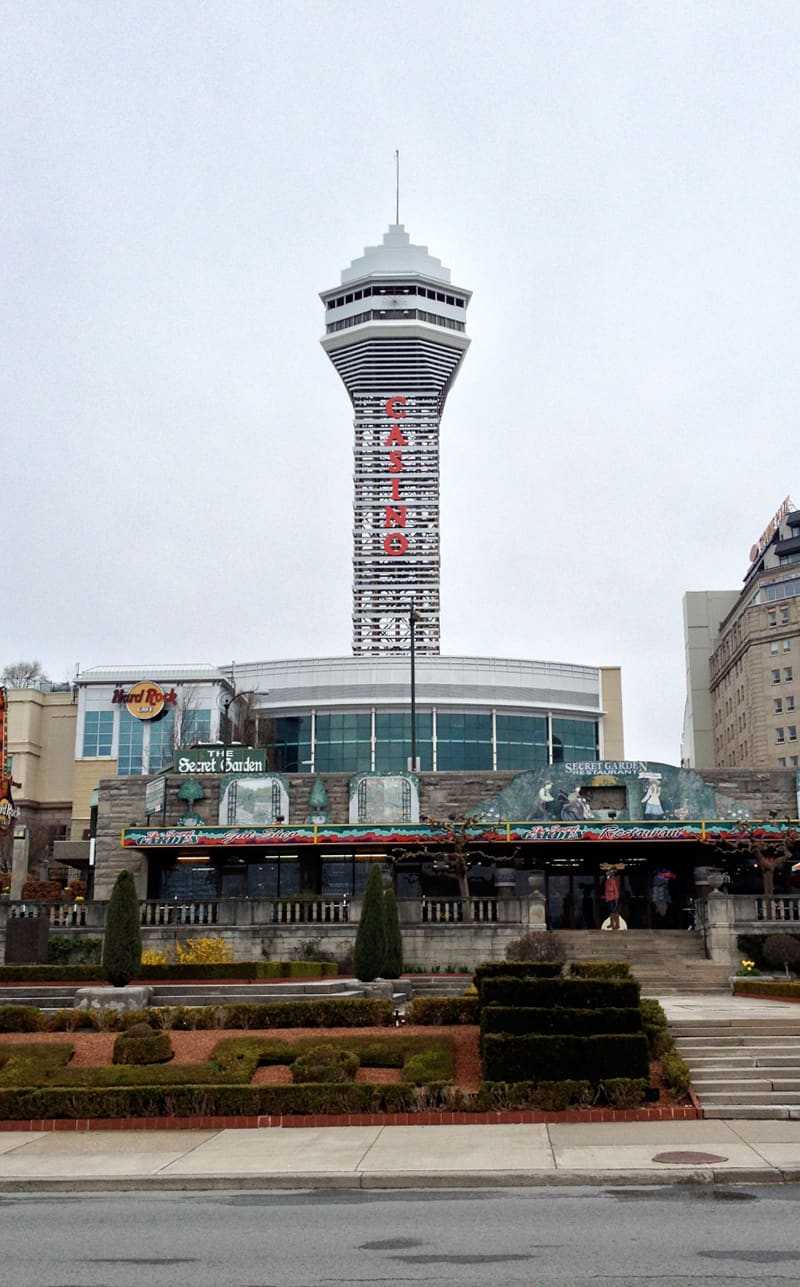 Hard Rock Casino — ya, we got those in Vegas, sans the waterfall view of course.
A beautifully groomed park is just across the street from the falls.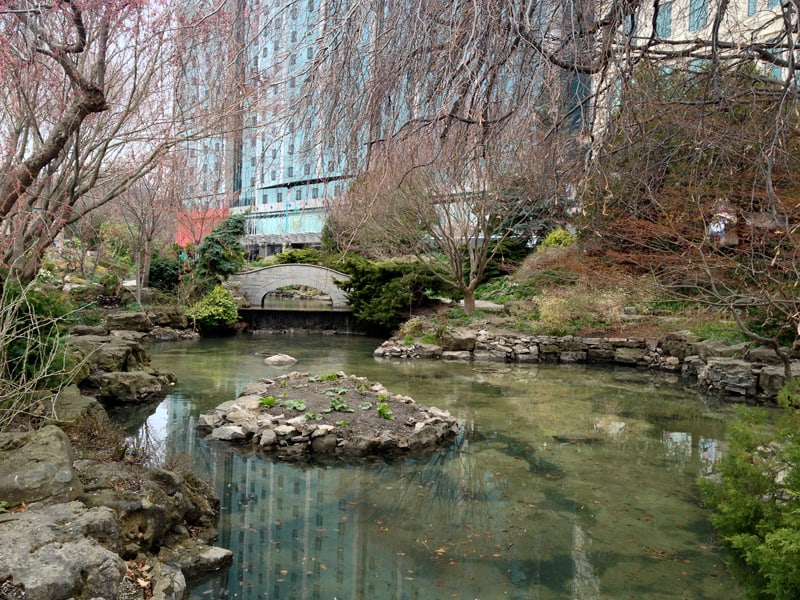 A beautiful scene… of course Dwayne, Leanne, and I were contemplating all the while on how to photograph beautiful models in such a stunning setting. Hmmm… I'm ready for that challenge.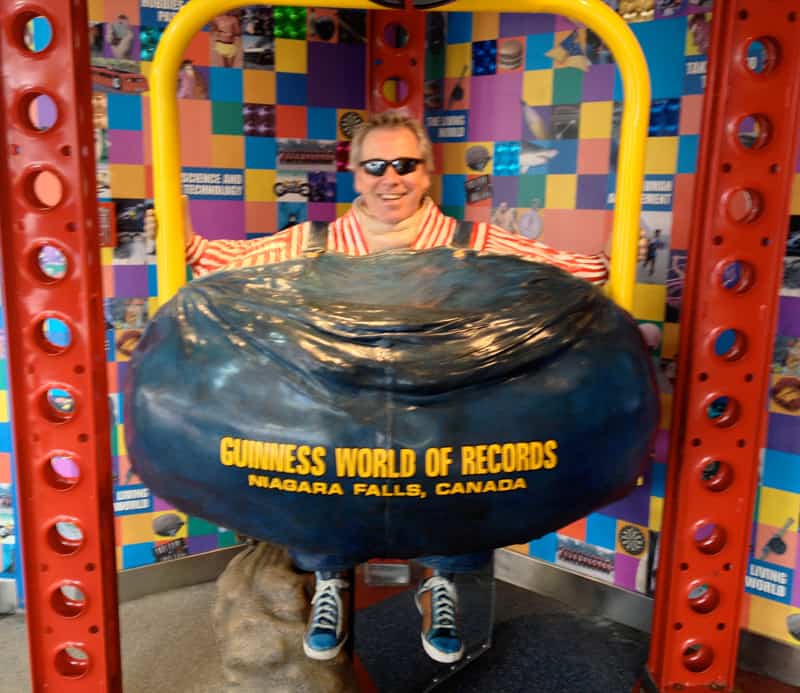 And on a lighter note, or maybe a heavier note (ha), I couldn't resist on opportunity to find myself photographed in front of the Guinness World of Records Museum, Niagara Falls, Canada, eh.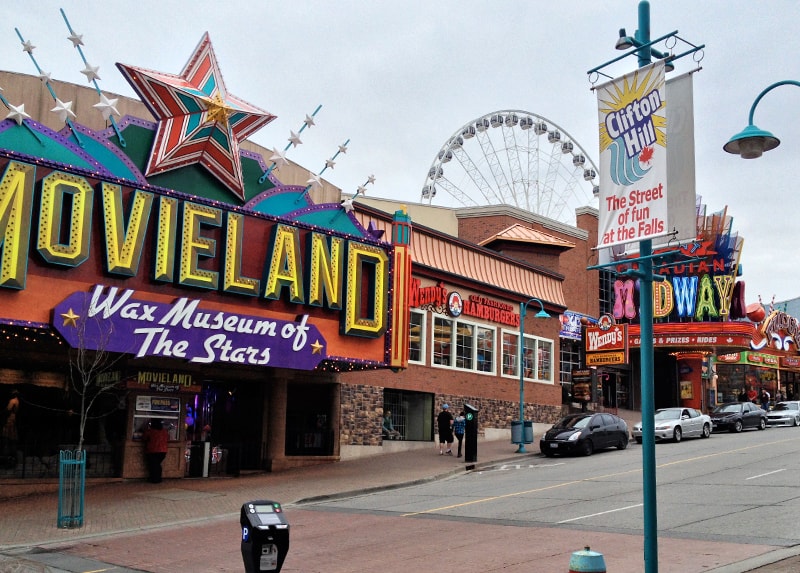 Across the street are the Movieland wax museum and a ton of other fun places to see.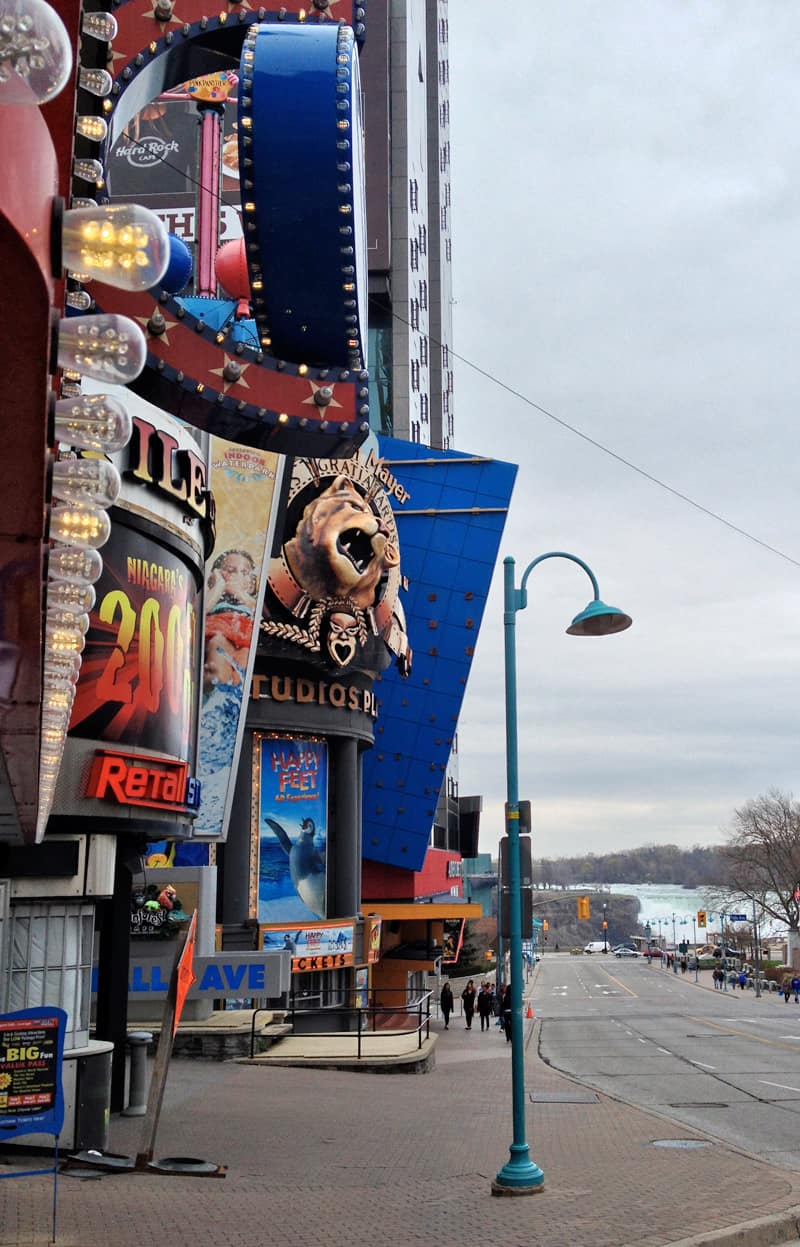 I can see why I was told that Niagara Falls, Canada is like my home town of Las Vegas… lots to see here.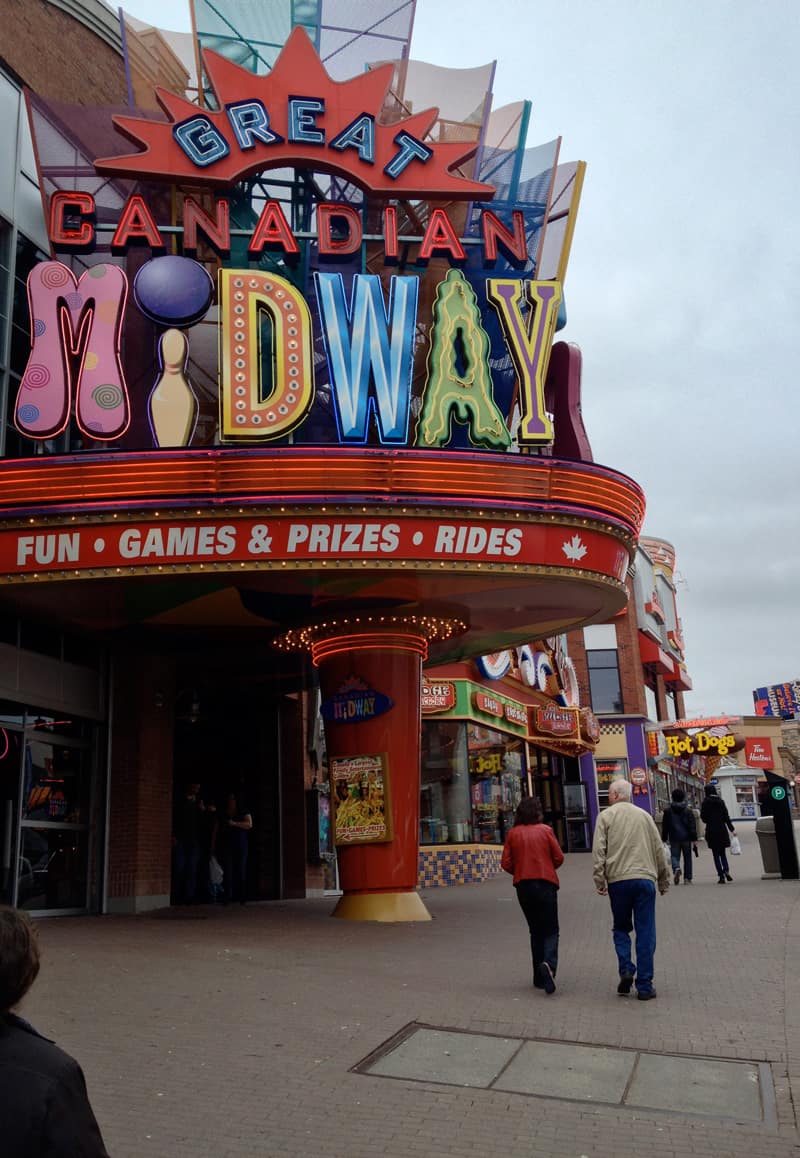 And midway through our day… The Canadian Midway.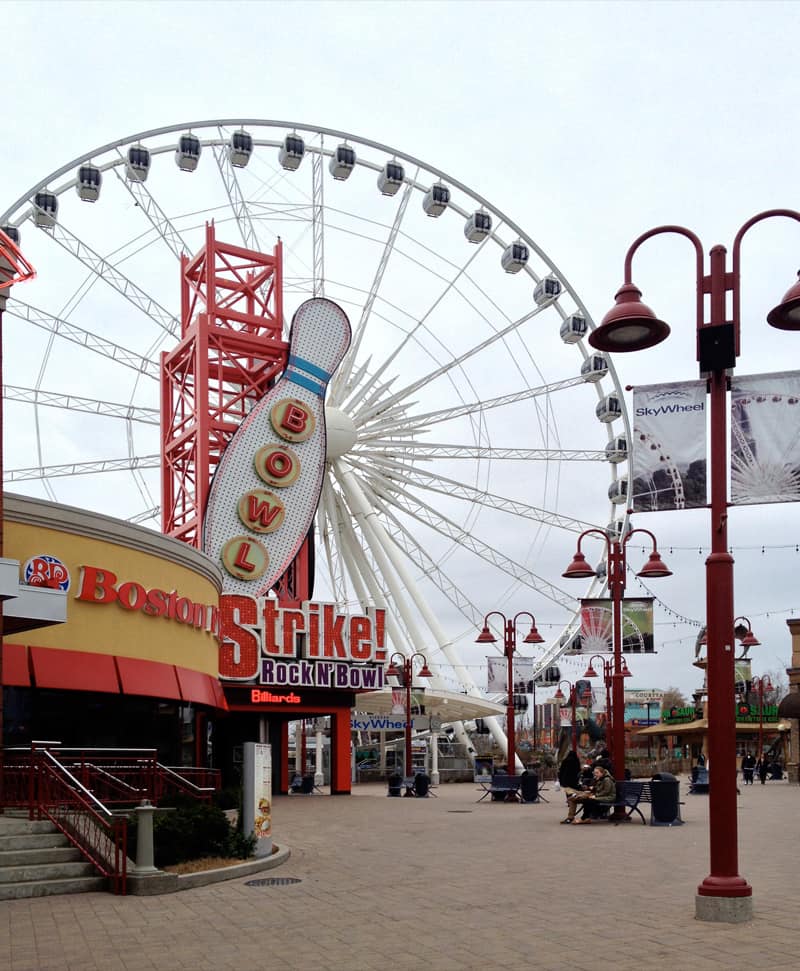 Another great street scene, featuring the Skywheel.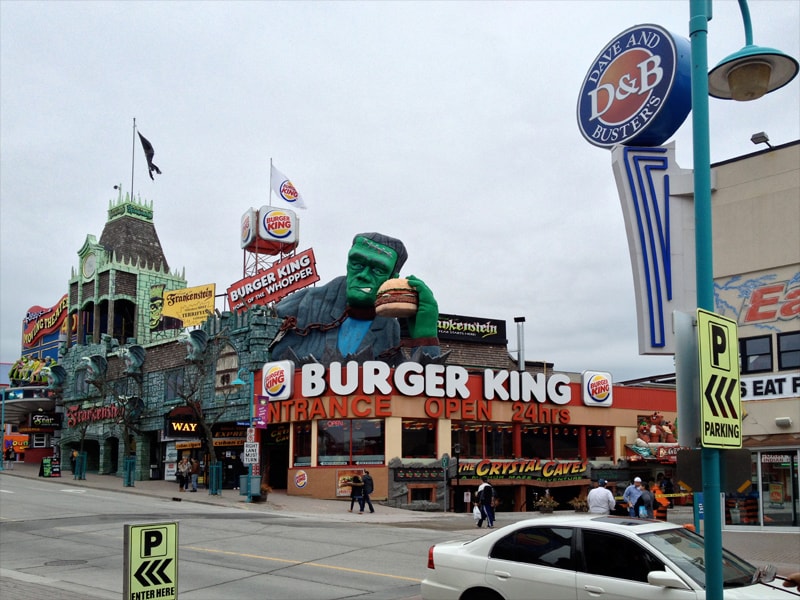 Some parts of Niagara Falls, Canada, are open 24 hours… ya, kind of like our Vegas, eh.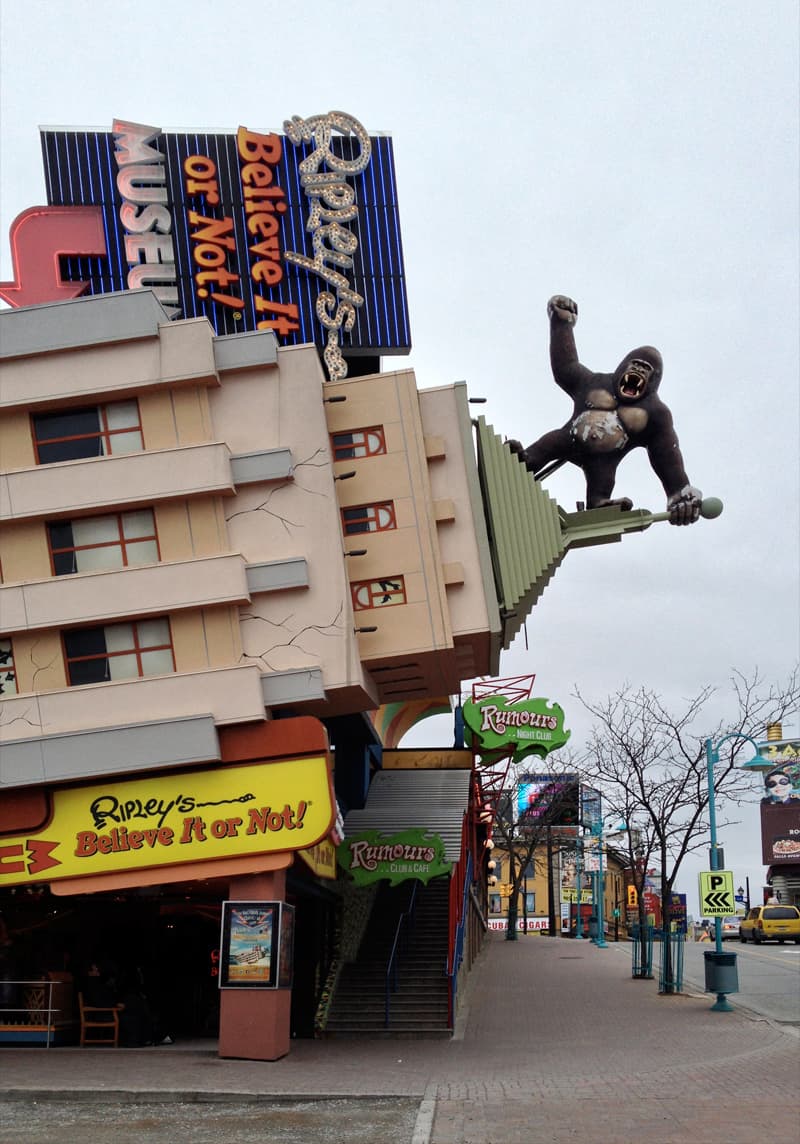 They have a Ripley's too. Believe it.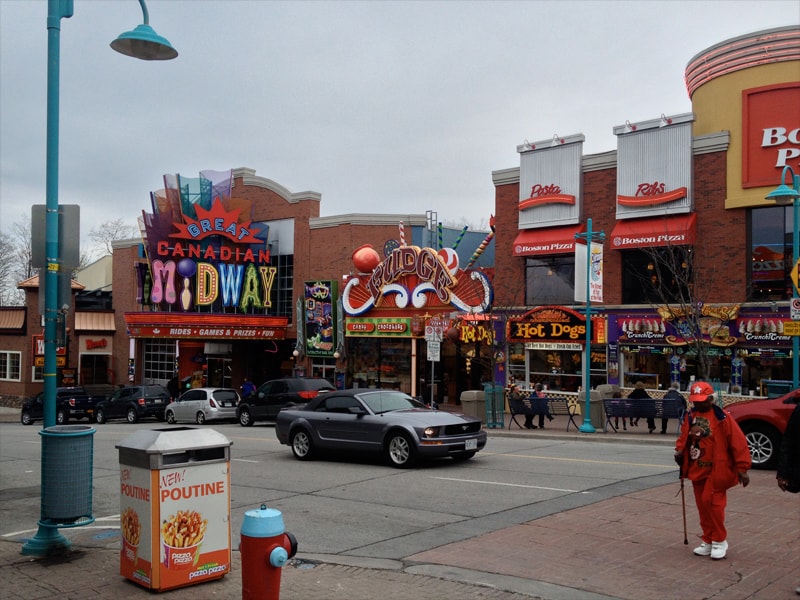 One last shot before enjoying a cold beer – Canadian of course, then back to the car for our journey home.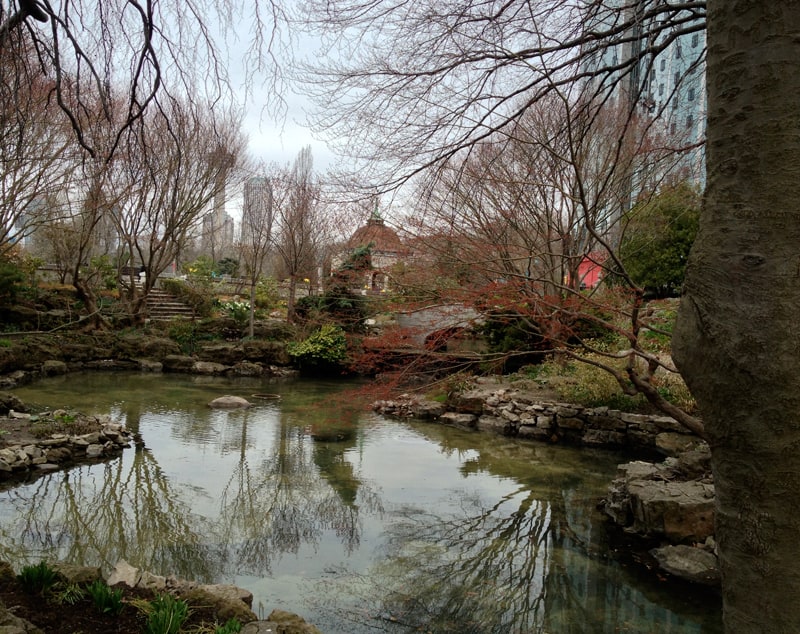 And one last peek at the park on the way back to the car. Beautiful – truly a contrast to the street scenes just a block away.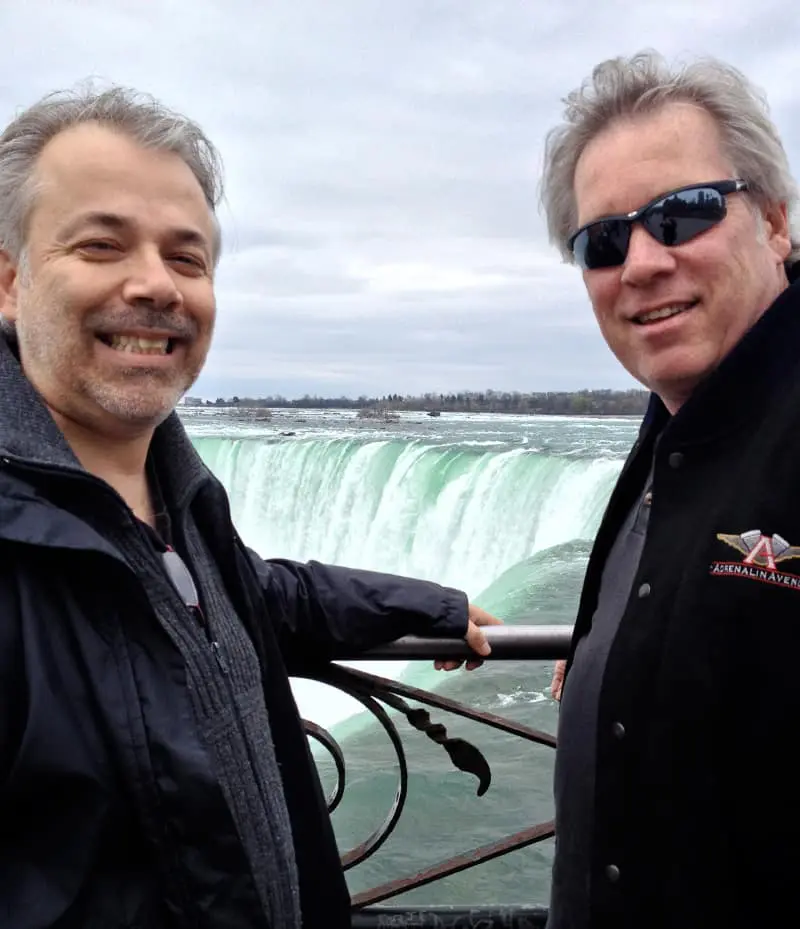 Photographer and writer Dwayne Bell and artist A.D. Cook. Photo by Leanne Bell.

All-in-all, my trip to Canada was a wonderful experience. I realize now why people say that Canadians are the nicest people. Special thanks to Dwayne and Leanne for their hospitality and for sharing their beautiful world with me. Cheers!
• • • • •
ARIZONA BIKE WEEK     |     ARTISTICLIFESTYLES     |     THE ART OF REALISM