2007 Private Collection Pieces
My MetalFusion™ artworks were a blast to create! Each is an original mixed media blend of my blended photography, metalwork, and art. My MetalFusion™ originals began as a photo I had taken of one of my art models or a motorcycle from a rally experience.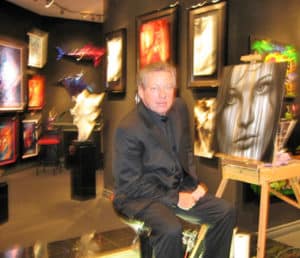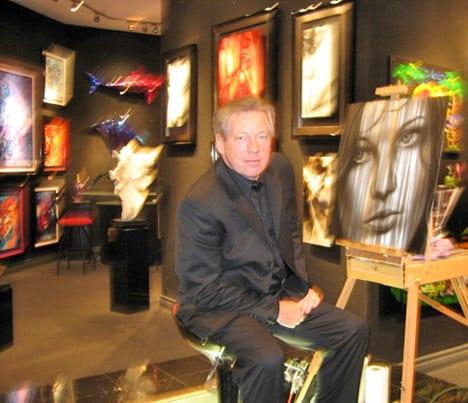 I started each piece with a power grinder, aluminum sheet, and miles of entangled grinds so the artwork dances like jewelry as its viewers pass by and the day's light changes. Next, I printed on the panel, then embellished and cleared the finished artwork in a powder coat. Finally, with an added wood frame on the back, the art is ready to hang, with the appearance of floating in front of the wall, in most cases, about an inch and a half.
The MetalFusion pieces are unique. They were very cutting-edge in that printing on metal for art was new. Unfortunately, because it was new, it was also an expensive process at the time; because of that, very few were ever created.
The five MetalFusion artworks I've featured below are from my collection, unique pieces I have saved since their creation. Like most artists, I have more art than walls, so I'm making these five pieces available for the first time since 2007. Click any image below for details.