Sometimes Las Vegas locals take fun in doing the "tourist thing". Sunday was one of those days for me. After all, there are really a ton of great things to do in Vegas that can be found nowhere else. My buddy Steve Connelly, noted Elvis impersonator and Las Vegas headliner, invited me to check out his rolling and very entertaining show on the Strip, and nothing is more touristy than "Elvis and the Strip". Climb aboard the London double-decker bus, toss in a couple of cold beers, some old-town downtown, and you've got an experience that screams "Viva Las Vegas Baby!" With that in mind, another buddy, Kevin, and I decided to check out our mutual friend's show. As you can guess this is a biased report (ha), but fun is fun and we had plenty. Steve lives up to his reputation and moniker in true "Spirit of the King" fashion…
The Cocktail Cruise bus departs from the Miracle Mile Shops at Planet Hollywood Resort and Casino (Harmon entrance – near the Harmon Theater), in the heart of the famous Las Vegas Strip. Its main course runs north to up the Las Vegas Strip to downtown for a short break, then returns to Planet Hollywood Resort and Casino about ninety minutes later.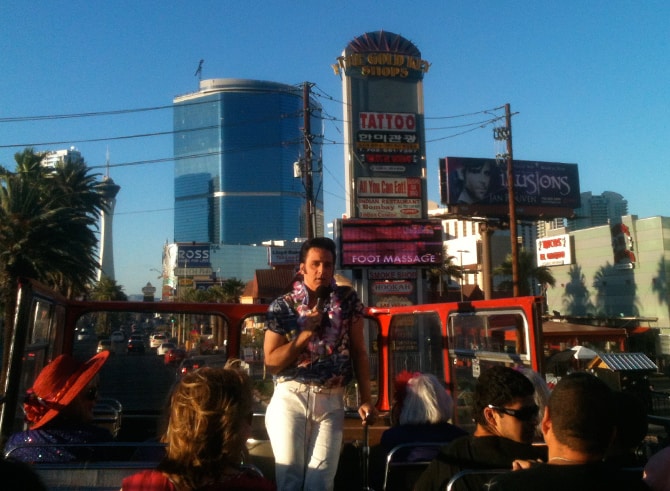 Along the way, Steve, ahem, Elvis rather, sings, tells jokes, and shares a bit of knowledge about Elvis and Las Vegas. I learned a few things far beyond how to keep my beer stable and shoot great pics while cruisin' the Strip.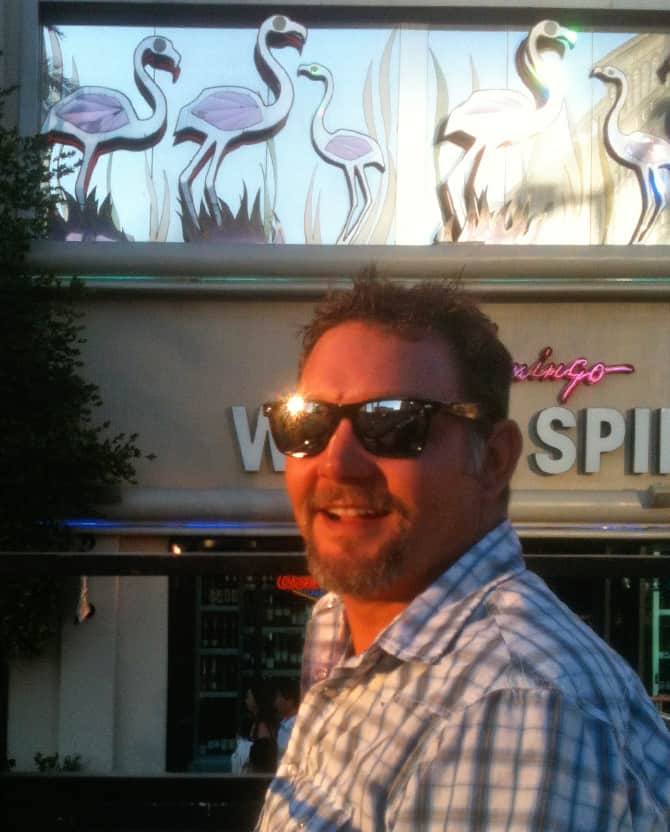 My fellow "local-tourist" – Kevin "the music is all around us" Mahoney.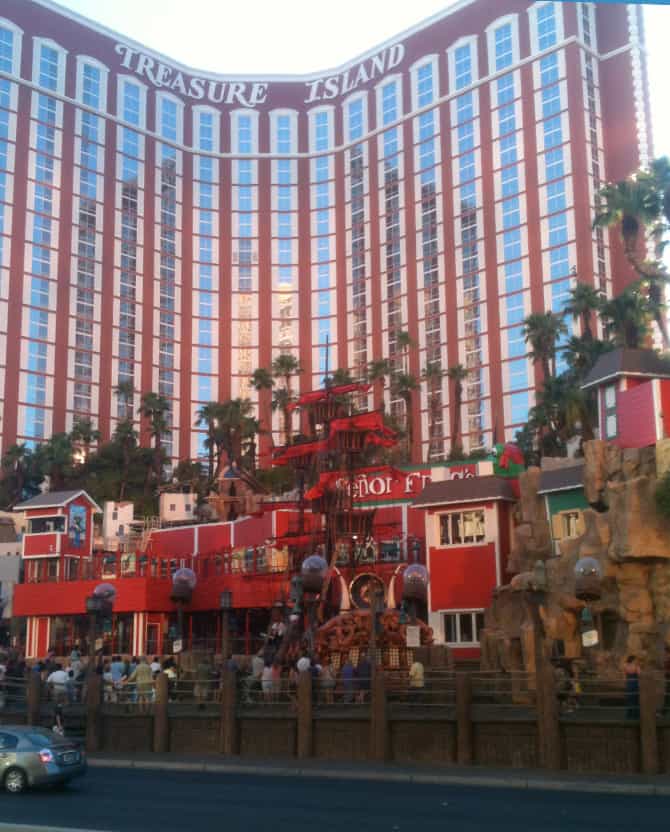 Heading north, as we pass Treasure Island I can't help but think this would be a great way to see their pirate show – high above street traffic.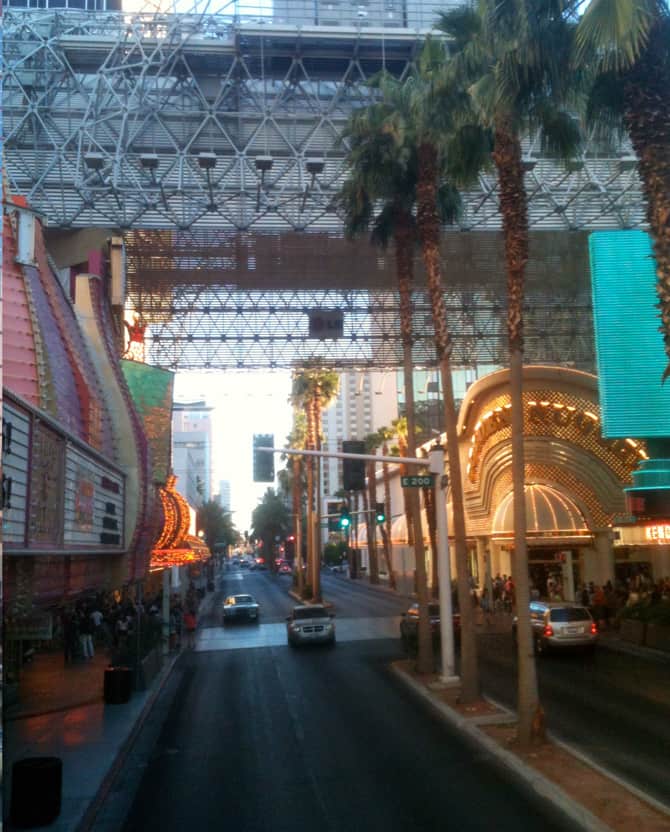 A look back at Fremont Street  – home of the Fremont Street Experience.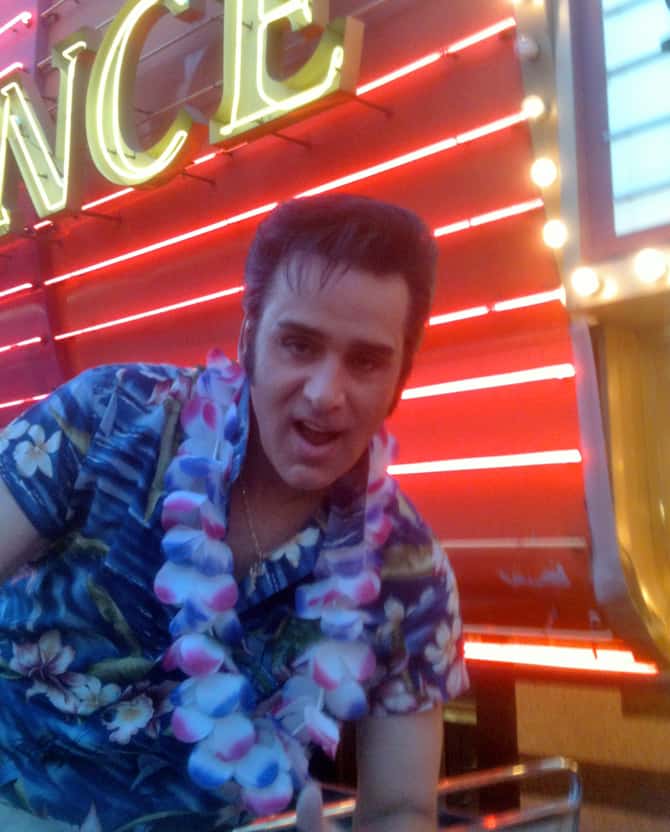 Wella, wella… thanks folks, for the first leg of the journey.
Downtown, we take a break to check in with other Elvis performers at the Fremont Street Experience.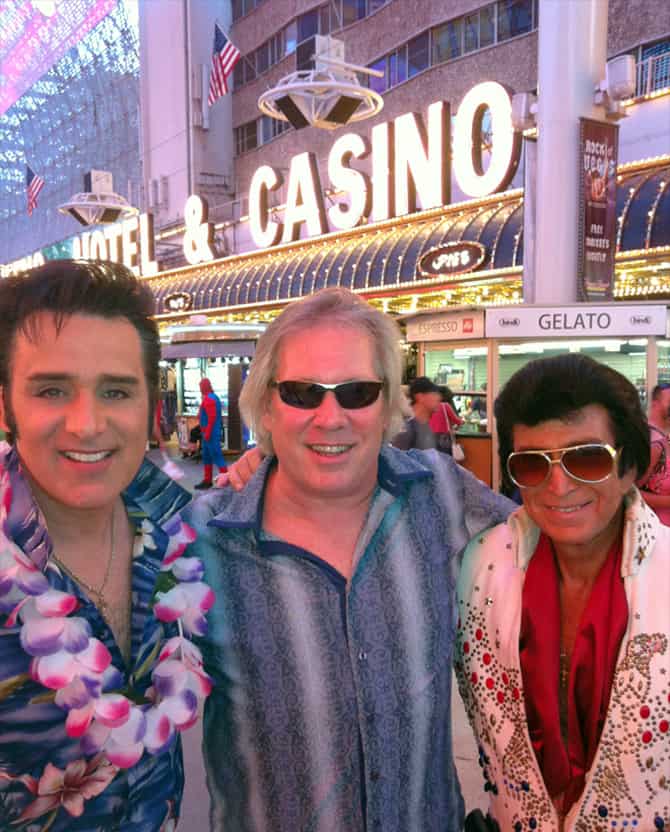 Left to right: Steve Connolly, A.D. Cook, Bill Whitton (photo: © Kevin Mahoney)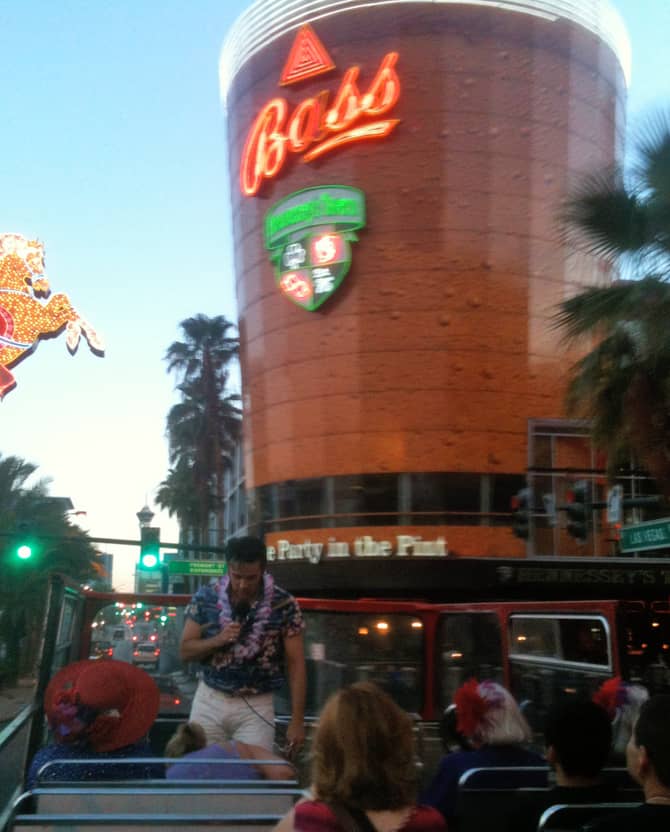 Vegas does everything in a big way. At four stories tall, Hennessay's Tavern is one of the largest pints anywhere – and great food too. Tell Chef Scott, formerly of Grape Vegas, we said "hey".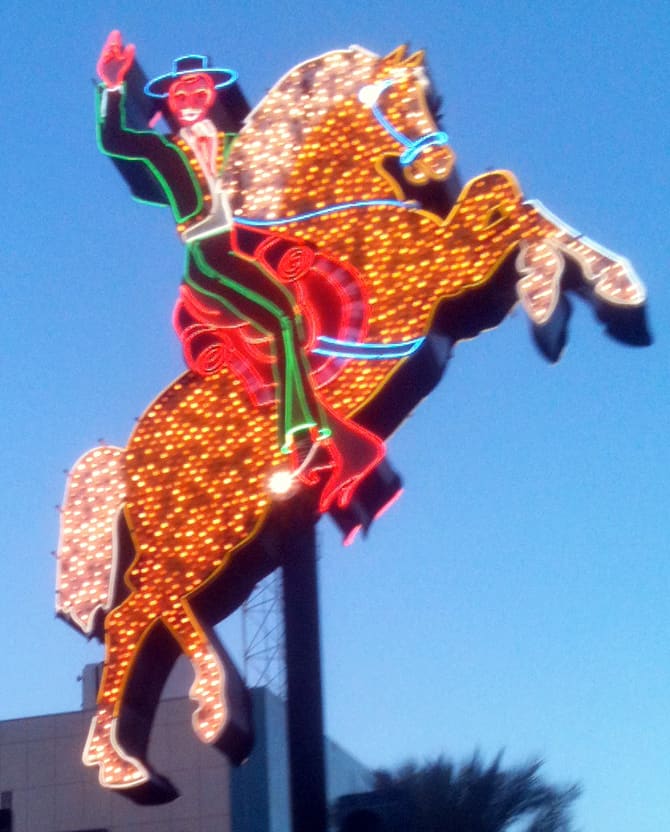 Adios downtown — until next time. With fresh beer in hand (this is a party bus after all), we head back south – down Las Vegas Blvd. – to the Strip.  There are still several great things to learn about Vegas ahead of us…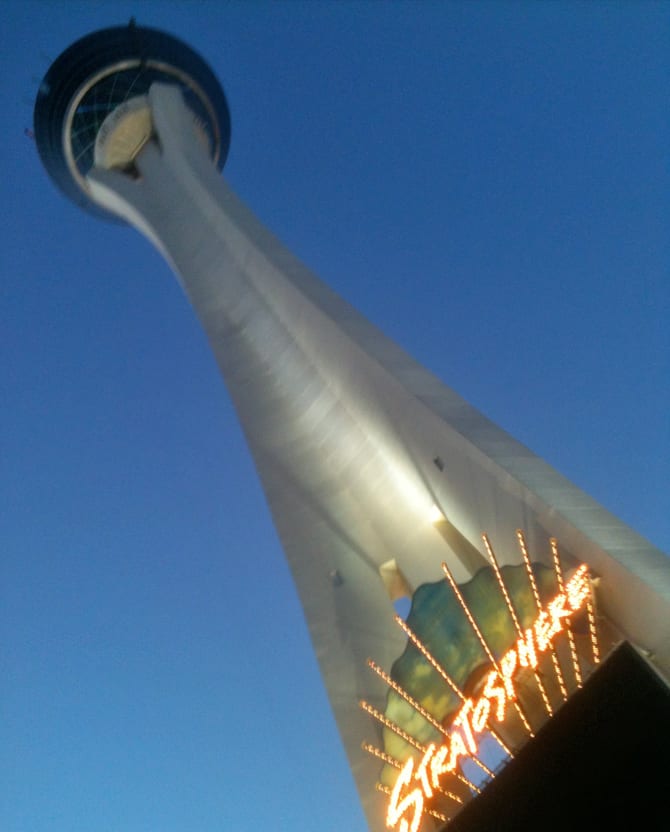 Like this fun factoid… the Stratosphere Casino, Hotel & Tower is 1,149 feet tall and boasts a 360 degree view of Las Vegas with some of the best thrill rides in the world. It's the tallest freestanding observation tower in the United States, and the second tallest in the Western Hemisphere, surpassed only by the CN Tower in Toronto, Ontario. And, it was conceived by Bob Stupak, creator of  The Space Needle in Seattle. (source: wiki/Stratosphere). Top or the World, ma. Top of the World.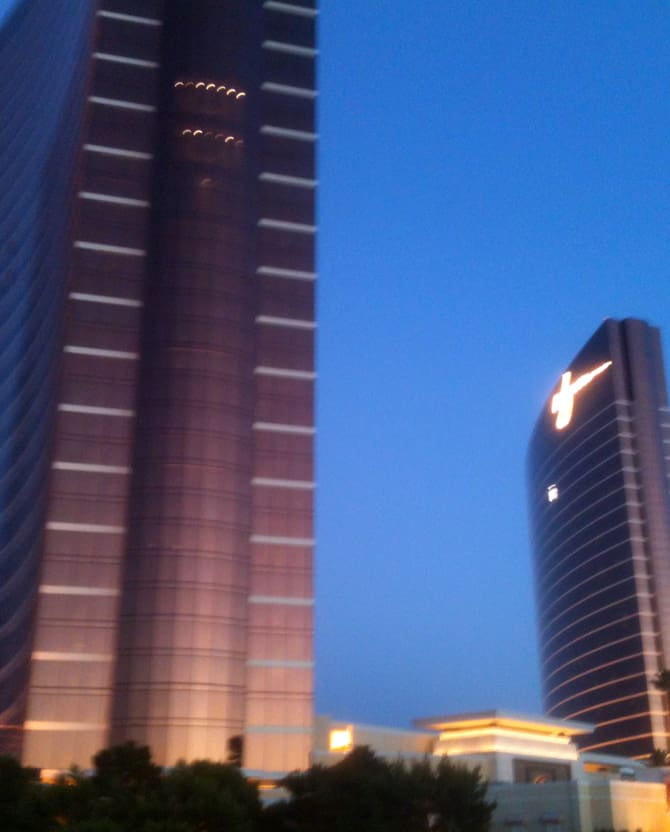 The beautiful and very classy Wynn Las Vegas towers – Encore to the left and Wynn on the right, boasting Forbes Five Star and AAA Five Diamond award-winning accommodations.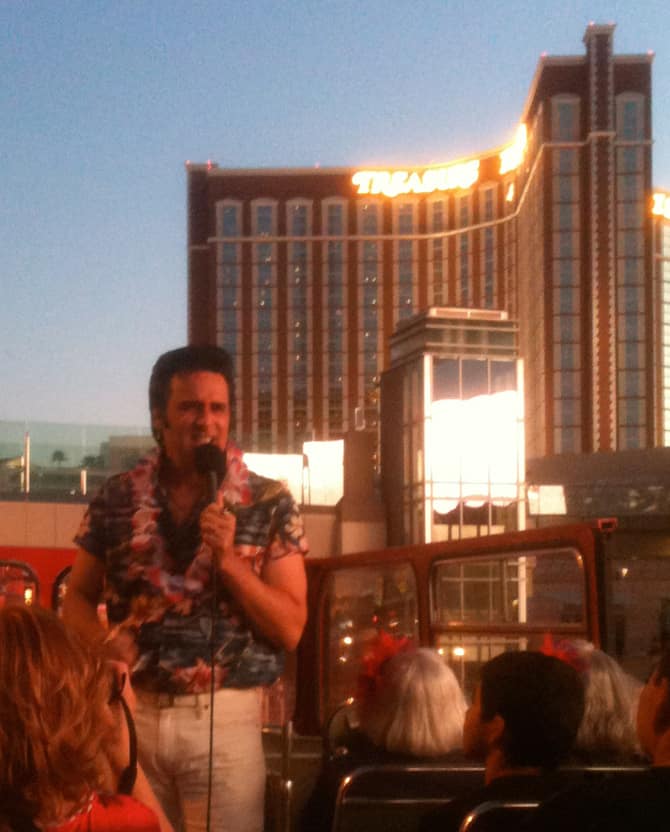 Looking to your right, behind Elvis is Treasure Island again.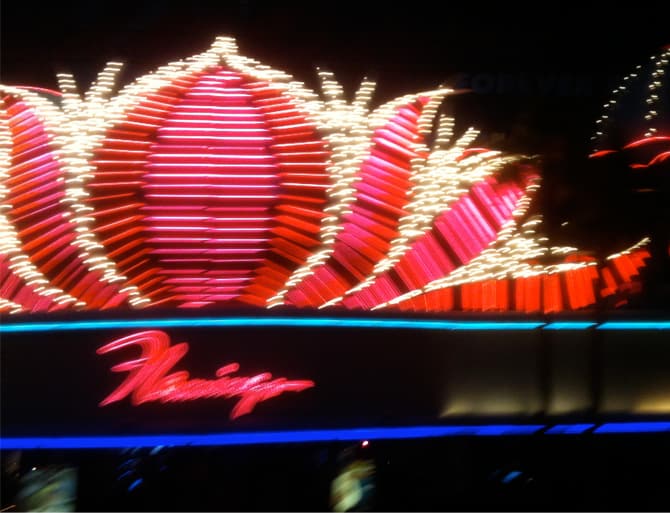 To the left is Flamingo Las Vegas. Appropriately enough, this is the home home to a flock of live Chilean Flamingos. These birds, as well as a collection of feathered friends populate their Wildlife Habitat.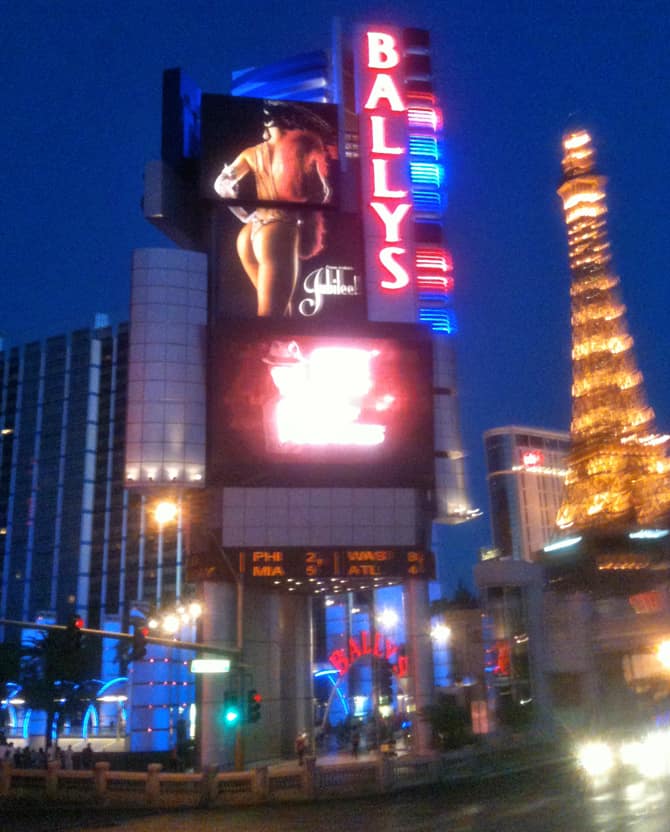 Naturally, catching my attention is the giant showgirl sign. On the southeast corner of Flamingo Blvd. and Las Vegas Blvd is Bally's Las Vegas Hotel and Casino, home of Jubilee, the longest-running production show in Las Vegas. The showgirl is synonymous with Sin City and there's no show in town that glorifies showgirls quite like Jubilee! at Bally's – they set themselves apart as a true Vegas production show with beautiful showgirls, lavish costumes and elaborate sets. Obviously, I'm a fan.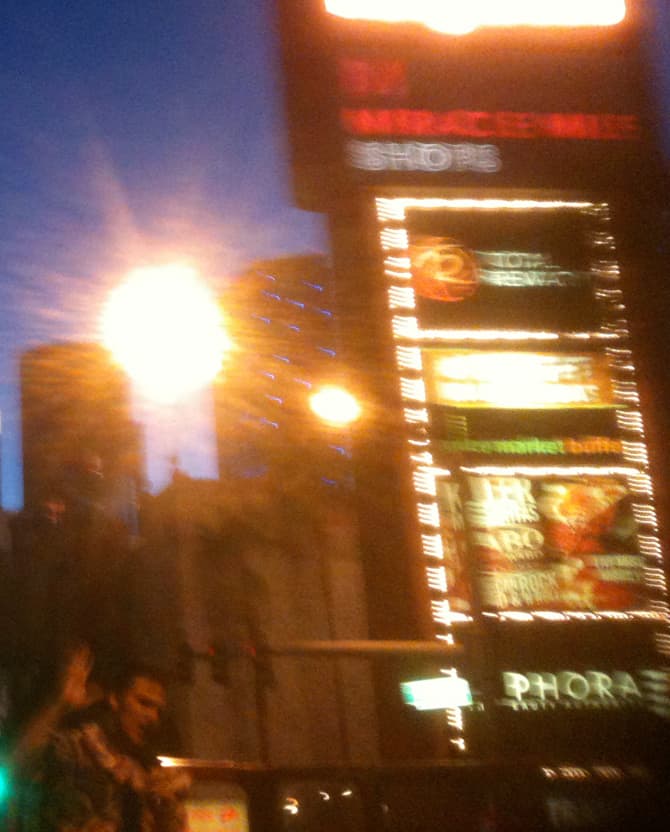 And we're back. The tour completes where we started — The Miracle Mile Shops at Planet Hollywood. Presented by Show Bus of the Stars. Steve's Cocktail Cruise departs from the Miracle Mile Shops (Harmon entrance – near the Harmon Theater). Visit your concierge for reservations.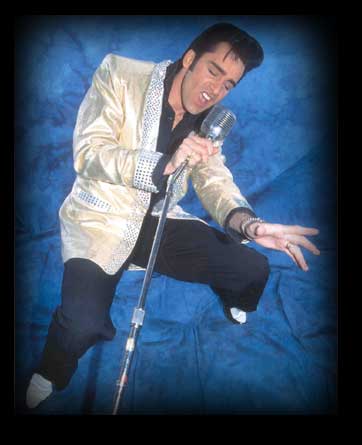 Viva Las Vegas!
Over 3,000 performances at the MGM, Riviera, Caesar's and Belagio. Finally, Steve Connolly remains the only entertainer depicting Elvis to occupy a major room (the Jubilee Theater) at a major Strip Casino (Bally's 1999 show "Love Him Tender"). Fans of Steve's version of Elvis Entertainment include well known musicians: Steven Tyler of Aerosmith, Kenny Logins, Mic Fleetwood, and Paul Revere. All have publicly recognized Steve as the best in Elvis Entertainment. Finally, in 1999 Steve won a prestigious contest in Las Vegas recognizing him as the Best Elvis in Vegas.
Cheers Steve!