April 20, 2007 – "A Boy and his Dog Fine Art Amazes Again" by Robert Parks Curtis.
Photographs were taken of live model Candice Compton (Vevay, Indiana) on Saturday at A Boy and His Dog Fine Art by artist A.D. Cook (residing in Las Vegas) will be transformed into an artistic medium that fuses art and metal into a stunning display of color utilizing subject matter that the gambit from vivacious human figure even to motorcycles. This "metal fusion" process that incorporates the mediums and texture of flattened ground metal and a variety of painting techniques such as airbrush and graffiti, leaving the uncommon effect that is like a holographic shimmer. Art alchemy if you imagine or come to see for yourself!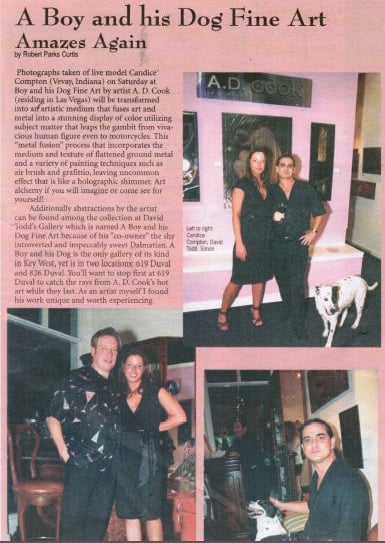 A.D. Cook, artist at A Boy and His Dog Fine Art Gallery
Conch Color magazine article, April 20,  2007
Additionally, abstraction by the artist can be found among the collection at David Todd's Gallery which is named A Boy and his Dog Fine Art because of his "co-owner" the shy introverted and impeccably sweet Dalmatian. A Boy and His Dog is the only gallery of its kind in Key West, yet is in two locations. 619 Duval and 826 Duval. You'll want to stop first at 619 Duval to catch the rays from A.D. Cook's hot art while they last. as an artist myself, I found his work unique and worth experiencing.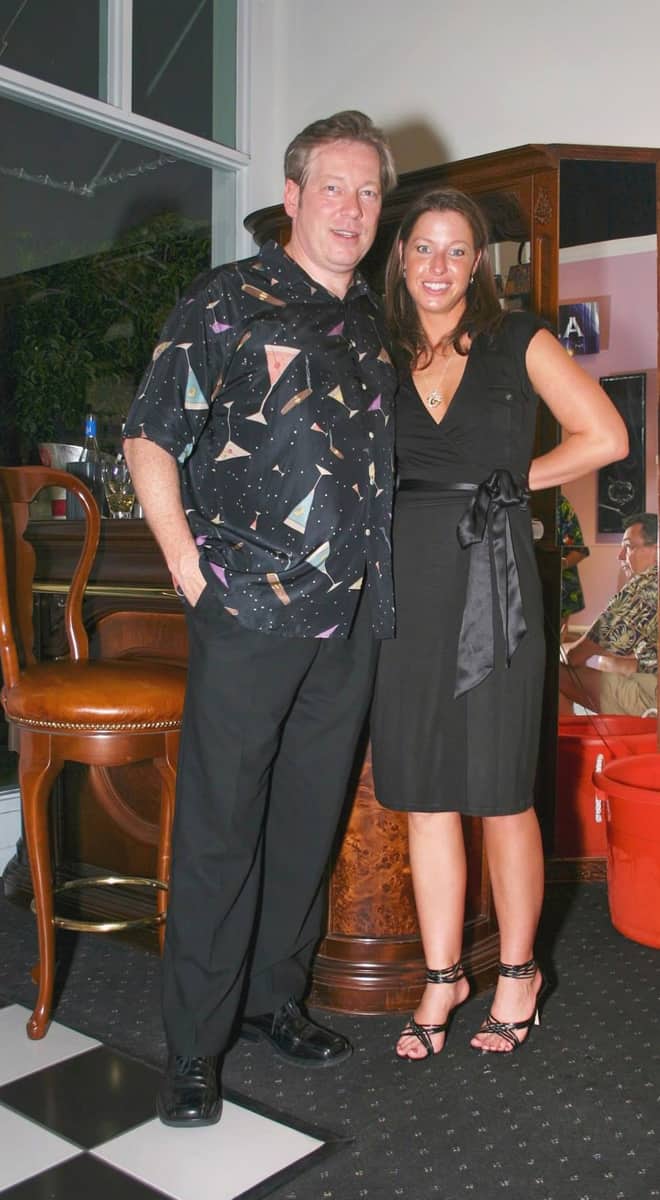 Artist A.D. Cook with model Candice in Key West 2007.
 • • • • •
Story and photos by Robert Parks Curtis   |   Conch Color – Florida Keys and Key West Magazine
• • • • •