April 25, 2007 – April Showers prove true in the 'Sunshine State', and when it rains there, it pours. As it did during A.D.'s recent visit to Key West, Florida…
for the weekend of April 13-15 to show art at A Boy and His Dog art gallery. The rain was powerful, lasting only a couple hours and dropping inches of fresh water, while tossing in an impressive lightning show mixed with loud thunder. But for the most part of his stay, the weather was warm, albeit humid, provided for great walking weather, so A.D. snapped off a few touristy shots of this Island Paradise for you all. There is plenty to see and experience in Key West and, because the island is small, nothing is very far away from where you are staying, so most there walk or rent bicycles, electric carts, or scooters. There is also no shortage of tourist trolleys and pedicabs that run up and down Duval Street – Key West's main drag. Discover a city where real estate titles date back to the Kings of Spain. Stroll the palm-lined streets and discover gingerbread mansions, tin-roofed conch houses, the John Audubon House, and Ernest Hemingway's home. Walk in the footsteps of Thomas Edison, Lou Gehrig, Harry Truman, and Tennessee Williams. Gaze at the fabled treasure of the galleon Atocha. Discover tomorrow's fine art treasures by Key West's well-known and unknown artists.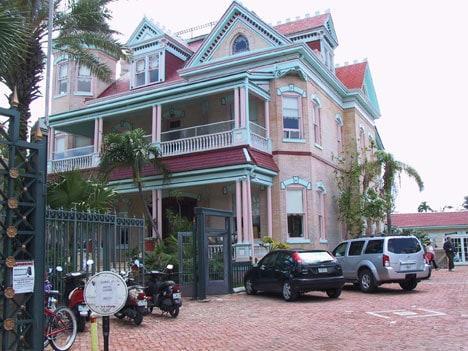 Key West is known for several great historic landmarks, including the 'Casa Caya Hueso', the Southernmost House in the Continental United States.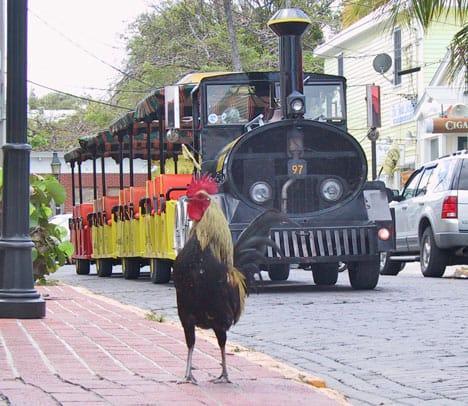 Cool oddities include wild, yet friendly, roosters that roam the streets. There are plenty of great places for tourists to visit… …and interesting buildings line the streets – many constructed from dismantled ships wrecked long ago.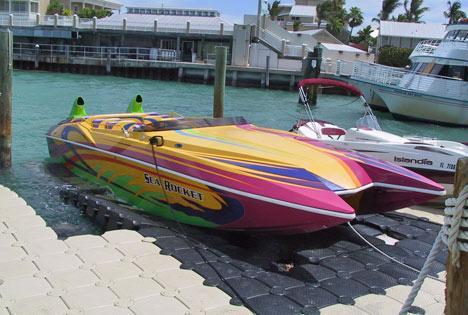 Not all in Key West is old. There are plenty of impressive boats waiting to make way through the islands in the Keys. Key West is a mere 90 miles from Cuba. Huge cruise ships can be seen delivering visiting tourists on a daily basis, and many visit the art galleries on the famed Duval Street, for which Key West is famous.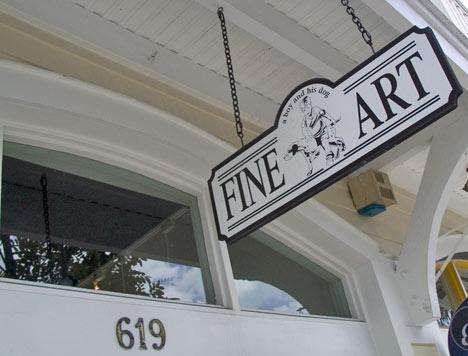 A Boy and His Dog Art Gallery, 619 Duval St., Key West, FL 33040.