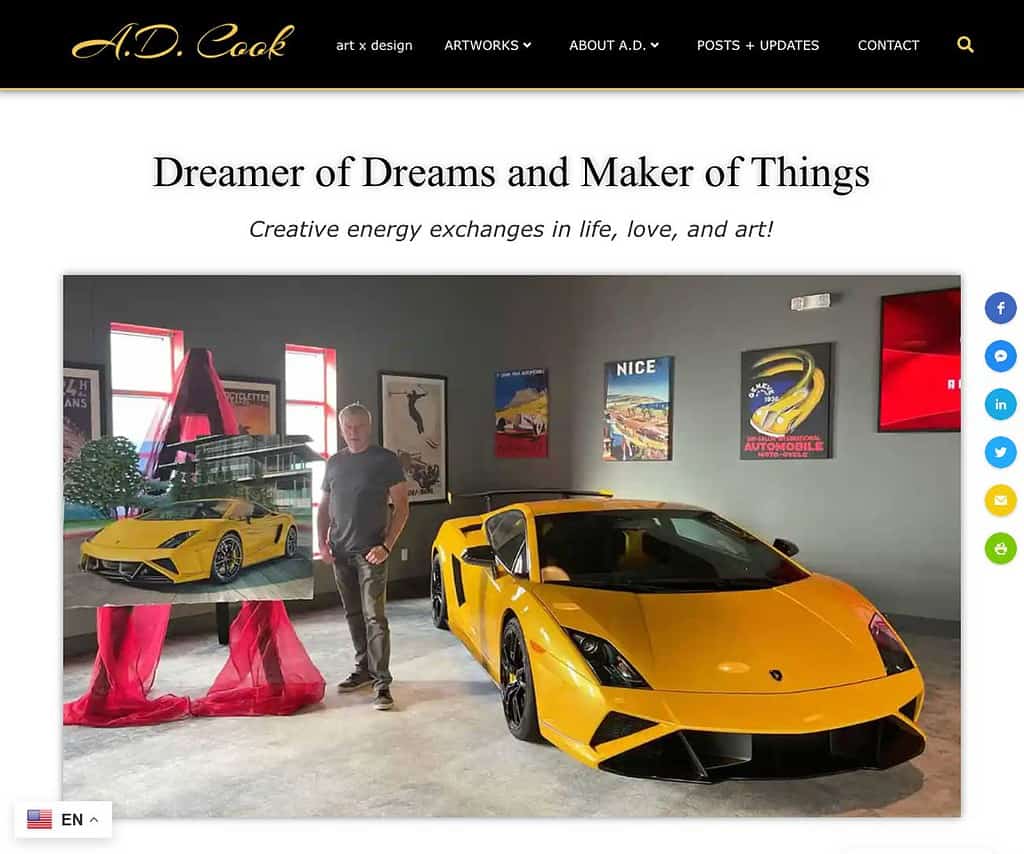 When I'm not at the easel and not working on a design project, one of my favorite pastimes is working on my website, writing new posts, and exploring new related technology. So, if you haven't visited the ADCook.com website in a while, it's had a lot of updates to explore, including new art in progress, posts, and new features.
Regarding new art, the 70th Anniversary Corvette is the project on my easel. Visit the timeline to follow along on my super-sized painting for the Luster Exhibition at the National Corvette Museum next year.
Along the right side of every page are social share icons for most of the major social media sites: Facebook, Facebook Messenger, LinkedIn, and Twitter (now X), and an email to a friend link. Any page can be shared and already includes a featured image and description. Naturally, you can edit your post as you like, and I appreciate any shares, tweets, or posts.
To the bottom left is a translate feature with a dozen of my favorite languages to translate. Try it out. It's actually a fun feature to explore other languages and a great way to share my art beyond the English-speaking community.
For a full listing of this website's pages and posts, visit the Site Map.