Ascending from water and stone to a new world. Ascendant, my first figurative painting for 2012.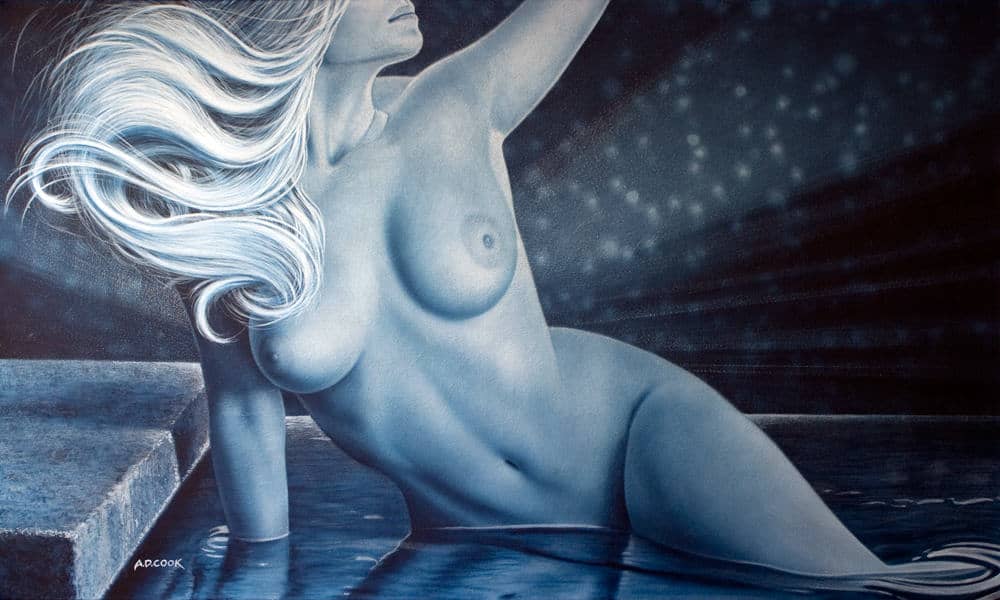 Ascendant on canvas – 36″ x 60″ by A.D. Cook © 2012
As above, so below…
Created in beautiful pearl metallic dark blues over a pearl white hand brushed base layered on a specially-prepared canvas surface. Metallic mediums mixed into my paints create a glistening effect with the changing light. This combination of colors and effects creates a new experience with each viewing.
Ascendant features the beautiful art model Liz Ashley who was featured in my previous paintings Luxe and Ardor. In this painting she is portrayed about 1-1/2 times times life-size.
View the creation of Ascendant, starting with my photo session with Liz, through the creation of the completed painting.
• • • • •
Watch my videos of 21st-century art in the making