Father's Day 2012 — I enjoyed a great day with local exotic car enthusiasts at Anthem Country Club for their Annual Father's Day Car Show. This was their fifth year (my third), and like previous years, this one proved to bring a fun crowd and made for a great time connecting with friends.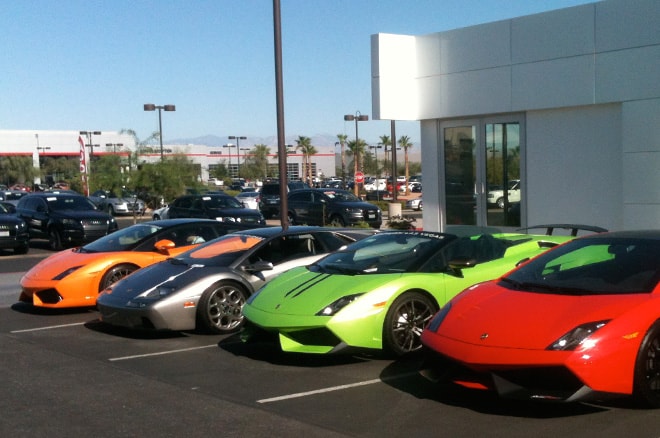 We departed from Lamborghini Las Vegas in Henderson as a group of five – the four beautiful ladies above and…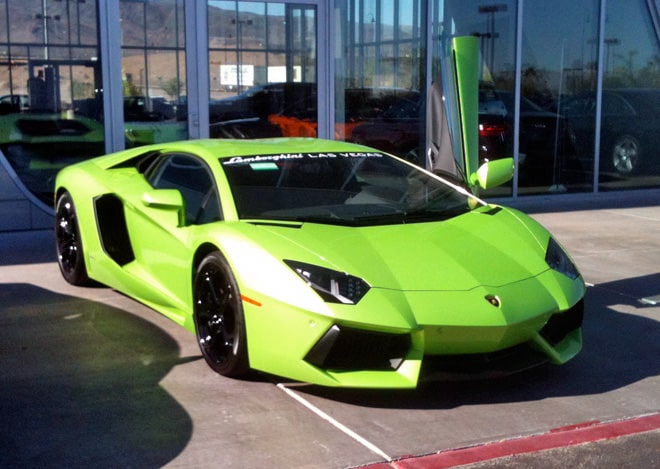 …the Verde Ithaca (green) 2012 LP-700 Aventador – my personal favorite among the current Lamborghini family. I had the pleasure of driving this fantastic beast to the event – always a pleasure.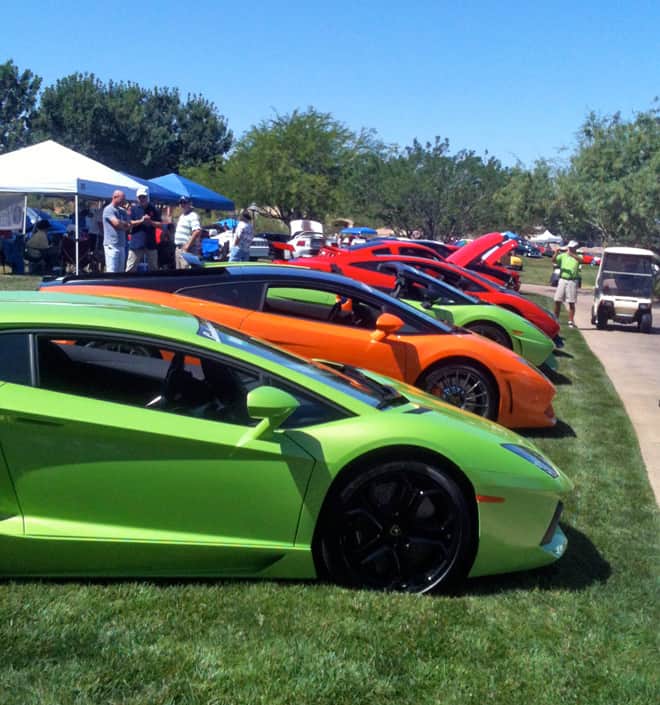 All set up at the Anthem Country Club for the day. The collection made for an impressive display.
Of course, there was no shortage of other cool cars as well…
…including this beautiful classic Corvette in yellow.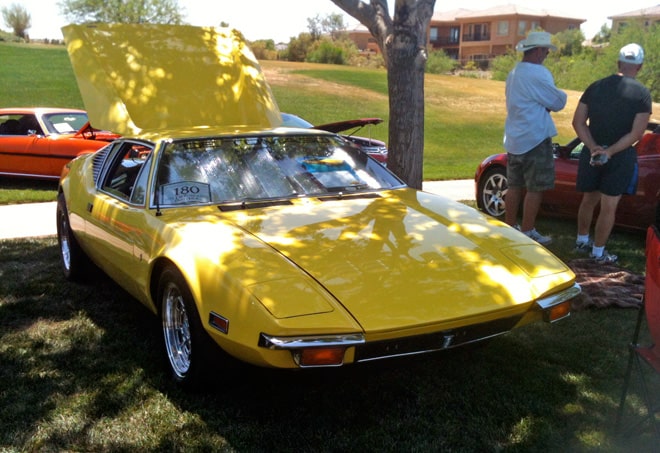 This pristine 1971 De Tomaso Pantera adorned in House of Kolor yellow with tons of metal flake is impressive.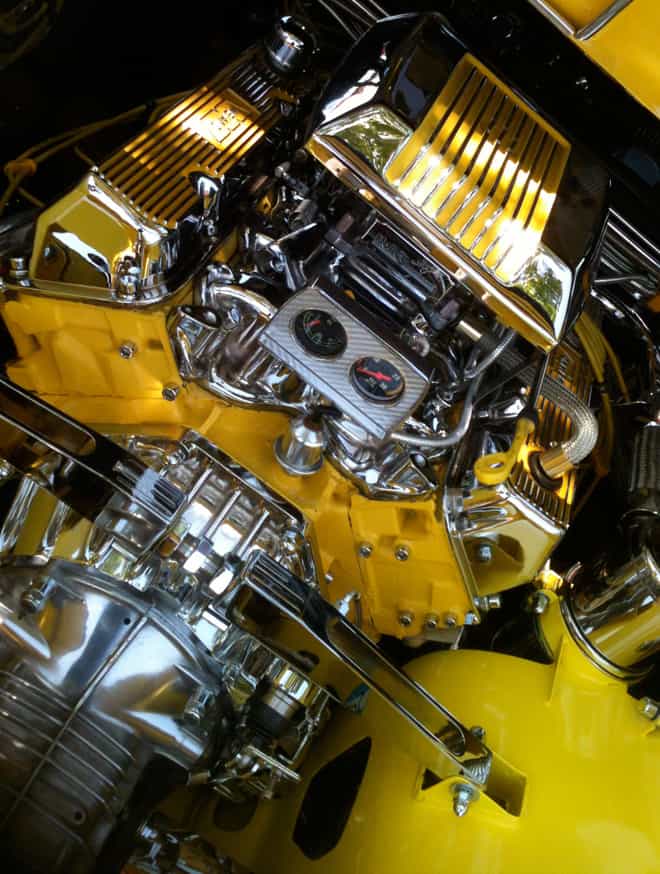 You don't see classic engine bays this clean every day. Stunning.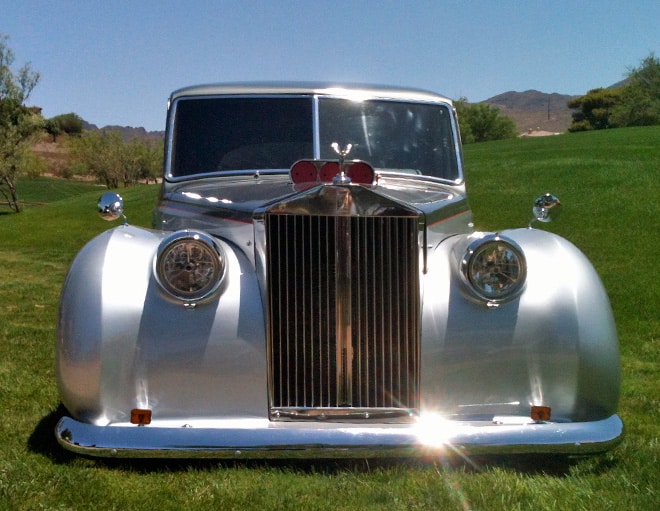 From exotics to elegance… this old-school Rolls complete with blown engine is off-the-page.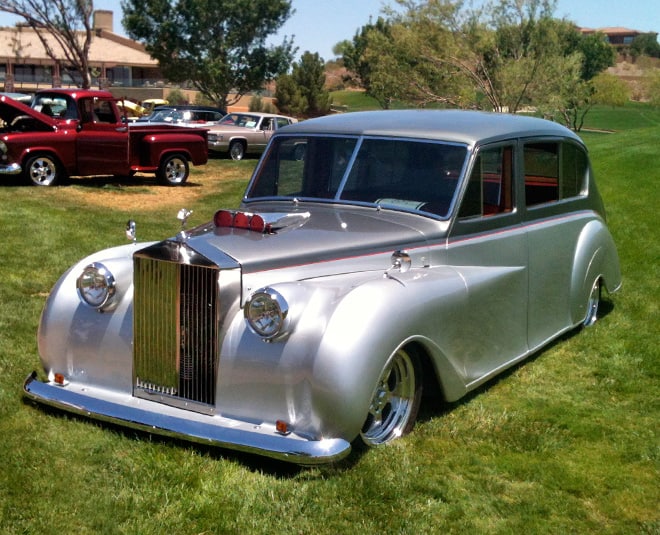 Complete with three rows of seating, there is no doubt it'll get you where you're going in style, and noticed.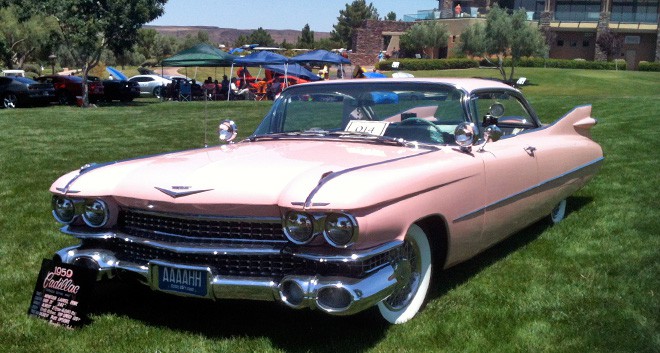 Aaaahh… I'm a huge fan of the '59 Cadillac. This is a beautiful example with all the extras.
Ford F-100 series trucks have always been cool. This one is no exception.
A pause for lunch and a root beer (hold the root).
Back to Lamborghini. This 2012 Galladro LP 550-2 is an amazing ride.
Of course, a collection like this should always be seasoned with the occasional "something special". Naturally, they're all special, but this 2001 Lamborghini Diablo 6.0 in Grigio Antares is both rare and beautiful. You should hear this beast — the exhaust note is like rolling thunder.
Grab your sunglasses. I like the new and super-cool Lamborghini Gallardo LP-570-4 Super Trofeo Stradale in red (Rosso Mars).
With the car show concluded, I was happy to drive the 2012 Arancio Borealis (orange) Lamborghini LP 550-2 BiColore back to the dealership. A lightweight car with a V-10 boasting 550 hp and rear wheel drive makes this a ton of fun.
Cheers until next year.
Special thanks to…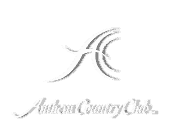 Anthem Country Club
Henderson, Nevada
and…
Lamborghini Las Vegas
Follow them at Twitter|SinCityLambo