We're excited to announce the all-new ADCook.com
Just launched this Friday evening (June 15, 2012), this new site has a ton of new features, most notedly, it's now responsive (mobile device friendly).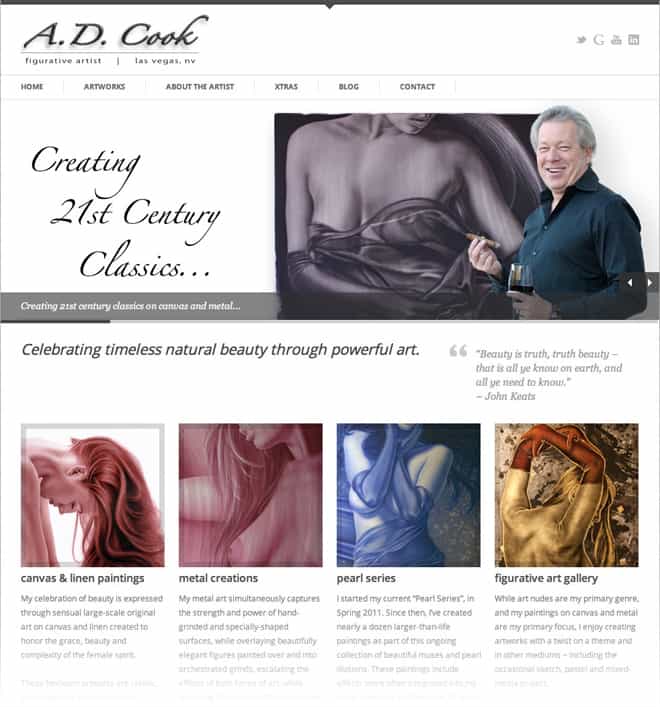 As a commitment to "figurative art" aka the "art nude genre", this new website, with exception of press, tear sheets, articles, and blog posts are dedicated to my figurative art specifically. This site, however, is still huge, currently showcasing over 70 original artworks in canvas, metal, and mixed-media artworks – all accessible through the ARTWORKS section.
This site also features videos of art and art-in-process and events. We hope to take the time to enjoy them all.
The translation feature now makes my site readable in eight languages and it works sitewide.
Now that the new site is launched, as you can imagine, I'm dying to get back to the easel and paint. My next painting is already started and calling me, as muses and art often do. Stay tuned – it'll be posted here first.
Celebrating timeless female beauty through powerful art.