My third release in my newly authorized series of figurative collectibles — Ardor giclee.
Beautiful from any angle, Liz in ADROR takes pause by the window as light dances across her body, She is calm – simply waiting, pearls in hand, as the warm light embraces her. She waits with great ardor.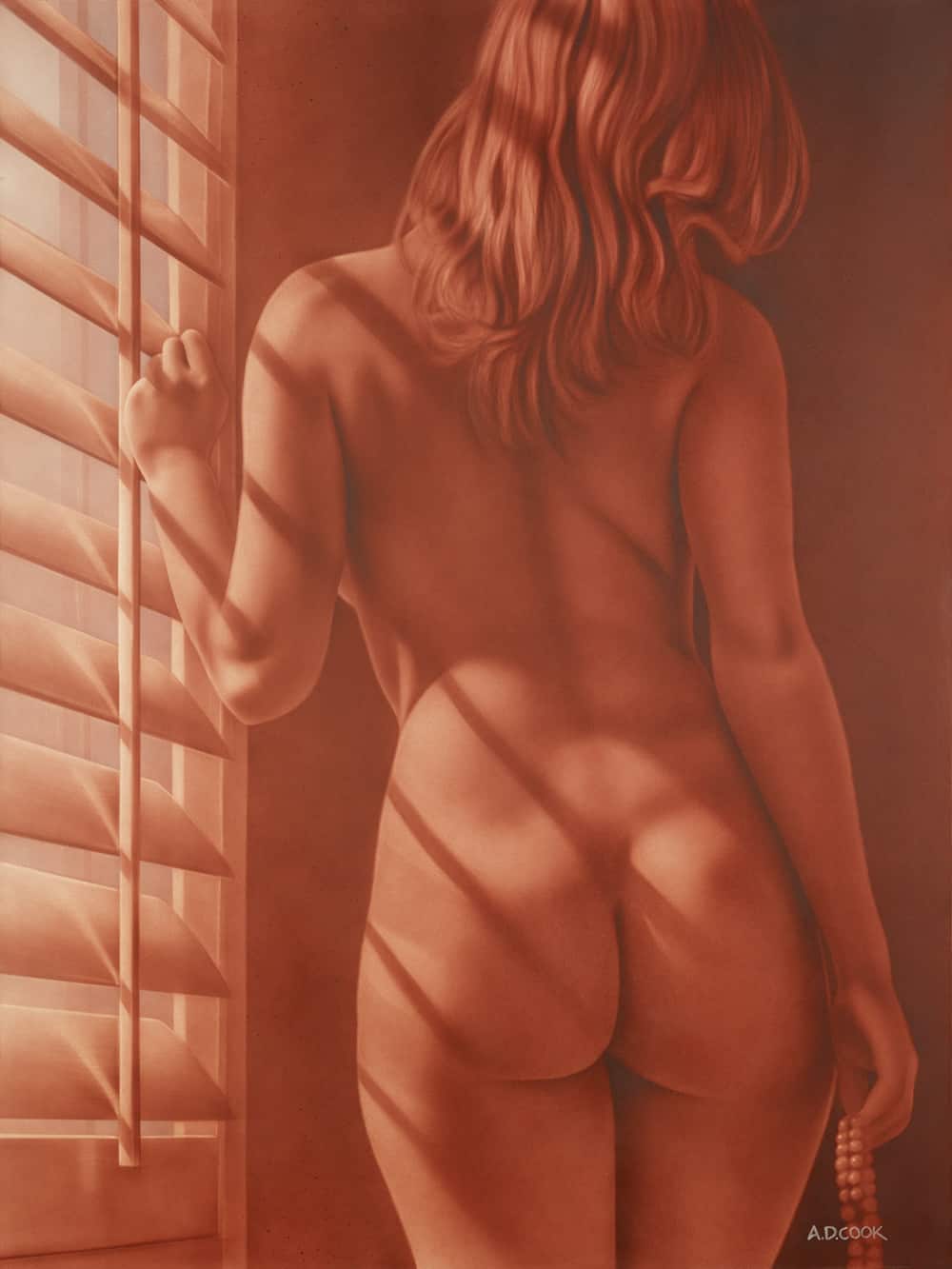 — ARDOR —
For the first time ever, I am offering ARDOR as a limited-edition collector series, available on canvas and ready-to-hang in two sizes: Full-size 48″ x 36″ (limited edition of 95 signed and numbered) along with two additional sizes.
Each is created with advanced print technology to accurately reproduce my original art's beautifully saturated color, depth, and detail. The result is a collector's quality fine art print that we can all be proud of. Ready to hang and enjoy – complete with wire and felt pads, each is signed by the artist.
Pre-order yours today!
48″ x 36″
40″ x 30″
32″ x 24″
Each comes complete with a full-color certificate of authenticity.
• • • • •
About Giclée Prints
Giclée (pronounced "zhee-klay") – The French word "Giclée" is a feminine noun that means to spray, and in regards to inkjet technology, applies to ink sprayed onto the canvas surface.
The term  "Giclée print" connotes an elevation in printmaking technology. Images are generated from high-resolution digital scans and printed with archival quality inks onto canvas. The Giclée printing process provides better color accuracy than other means of reproduction.
My Giclée reproductions are created using large, high-end professional ink-jet printers. These modern technology printers are capable of producing incredibly detailed prints for fine art collectors.
The quality of my Giclée reproductions rivals those commonly found in museums, art galleries, and photographic galleries.
• • • • •
PLEASE NOTE: The artwork of A.D. Cook is available exclusively from ADCook.com and select fine art galleries.
To protect consumers from any risk of fraud, particularly relating to counterfeits, no official retailer sells the artwork of A.D. Cook on the Internet.
A.D. COOK declines any responsibility for any artwork said to be created by artist A.D. Cook that was purchased via the Internet or by an unauthorized dealer/representative.
• • • • •