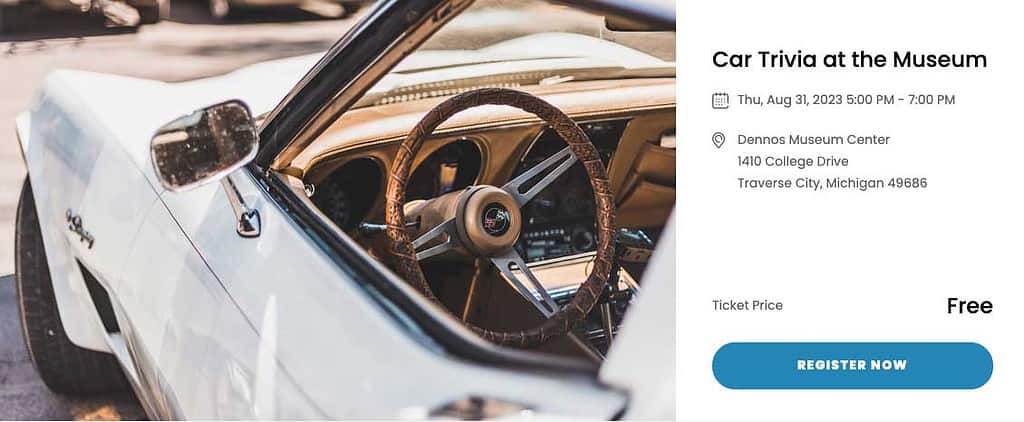 Thursday, August 31st - 5:00 PM
Rev up your engines and join the Dennos Museum for a thrilling evening of car-themed trivia as part of the mesmerizing Luster Exhibition, showcasing awe-inspiring hyperrealistic paintings of cars and motorcycles. Calling all automotive aficionados and NMC students – test your knowledge, win prizes, and enjoy pizza and lemonade provided by Dennos Museum Center.
The evening will consist of three rounds of car-related trivia questions followed by a scavenger hunt round through the museum. Teams can have 1-8 people. Limit of 50 people.
Click here to get your tickets.
Venue Details
Dennos Museum Center
1410 College Drive
Traverse City, Michigan 49686
Be sure and check out my paintings on display as part of the LUSTER Exhibition.
The featured image above is a screenshot from the Dennos Museum website. © 2023 Dennos Museum Center. Learn more at dennosmuseum.org