Thursday, May 13, 2021, 8 PM marked the first-known music launch in a contemporary art museum.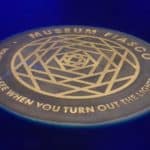 Museum Fiasco is quickly getting a reputation for hosting significant events. Located upstairs at AREA15 in Las Vegas, Museum Fiasco is a 5,000-square-foot room with beautifully choreographed music and lights for a core-shaking audiovisual experience for a full-on assault of your senses.
Last evening's media preview night featured the electronic music artist, Meduza, who, in collaboration with Playmodes Studio and Insomniac Records, released their newest song, "Headrush."
The new track, titled "Headrush," was played in sync with a light show produced by Playmodes Studio, the group behind the concept and audiovisual contents of Museum Fiasco's current Cluster exhibitions, "Kernel," "Railwave" and "Stellar."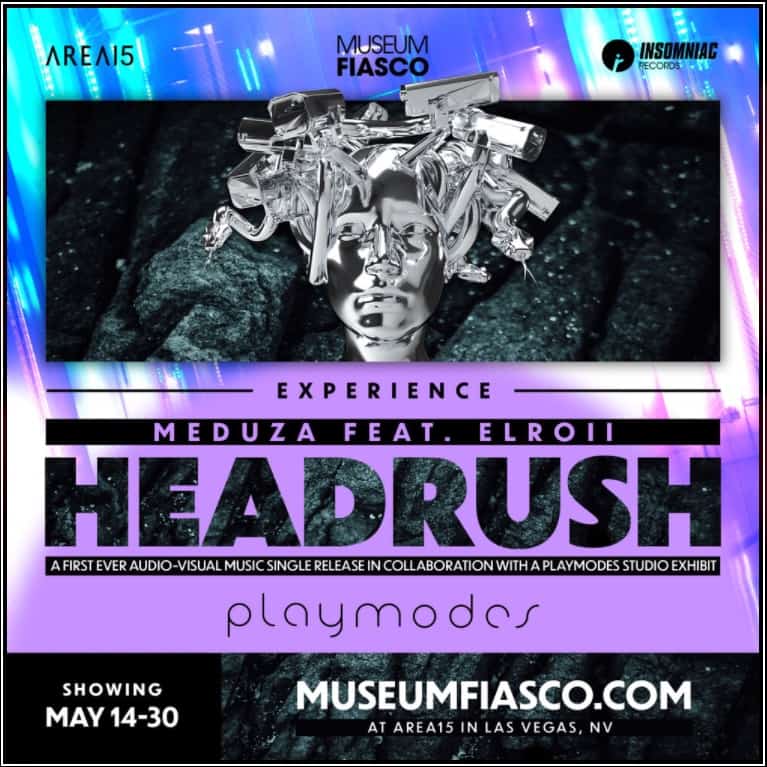 The "Headrush" experience will play from 10 p.m. – midnight from Friday, May 14, through Sunday, May 30.
• • • • •

Special thanks to Wicked Creative for the media tix.
• • • • •
Catch my previous posts on AREA15