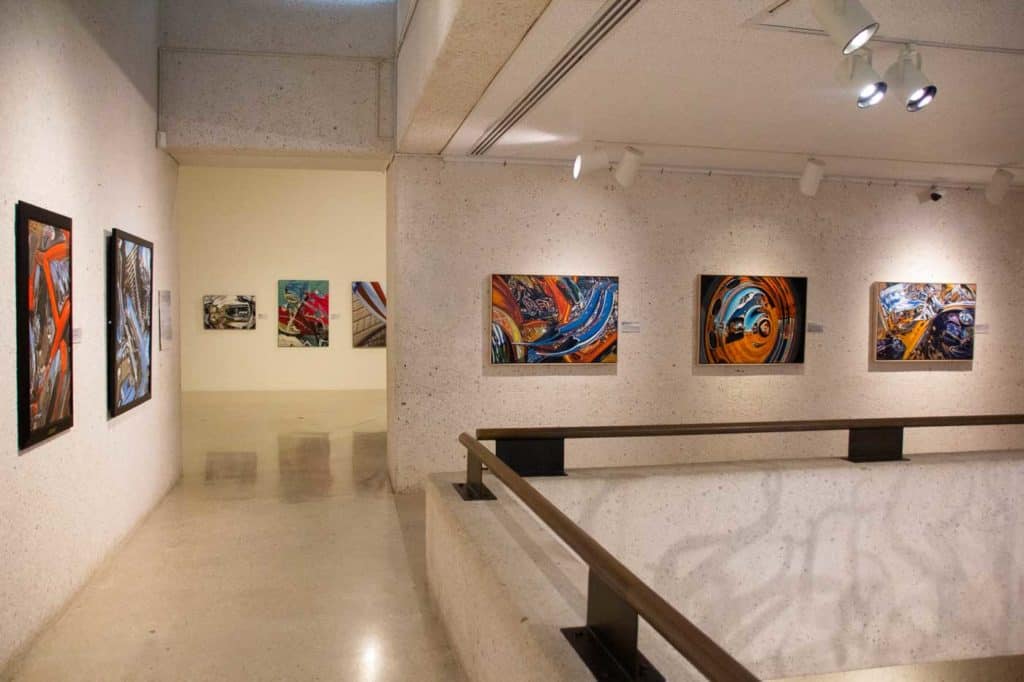 The LUSTER Exhibit opened on June 1st at the fabulous Art Museum of South Texas in Corpus Christi.
Luster: Realism and Hyperrealism in Contemporary Automobile and Motorcycle Painting is an exhibition comprised of over 55 paintings by 15 artists who, through their photo-realistic and hyper-realistic work, share their adoration for the sensuous line and shimmering surfaces of motorized vehicles.
Catch my three paintings, America (48″ x 60″), Indian Summer (48″ x 36″), and Dream 103 (24″ x 36″).
LUSTER will be on public view in Corpus Christi through September 12, after which it will enjoy a change of scenery when it travels to New England for display during the Fall colors of October through the Thanksgiving, Christmas, and New Year holidays at the prestigious Lyman Allyn Art Museum in New London, Connecticut.
CORPUS CHRISI EXHIBITION PICS
P.S. If you're wondering about the fabulous design of The Art Museum of South Texas, its architect was Phillip Johnson, best known for his works of modern and postmodern architecture.