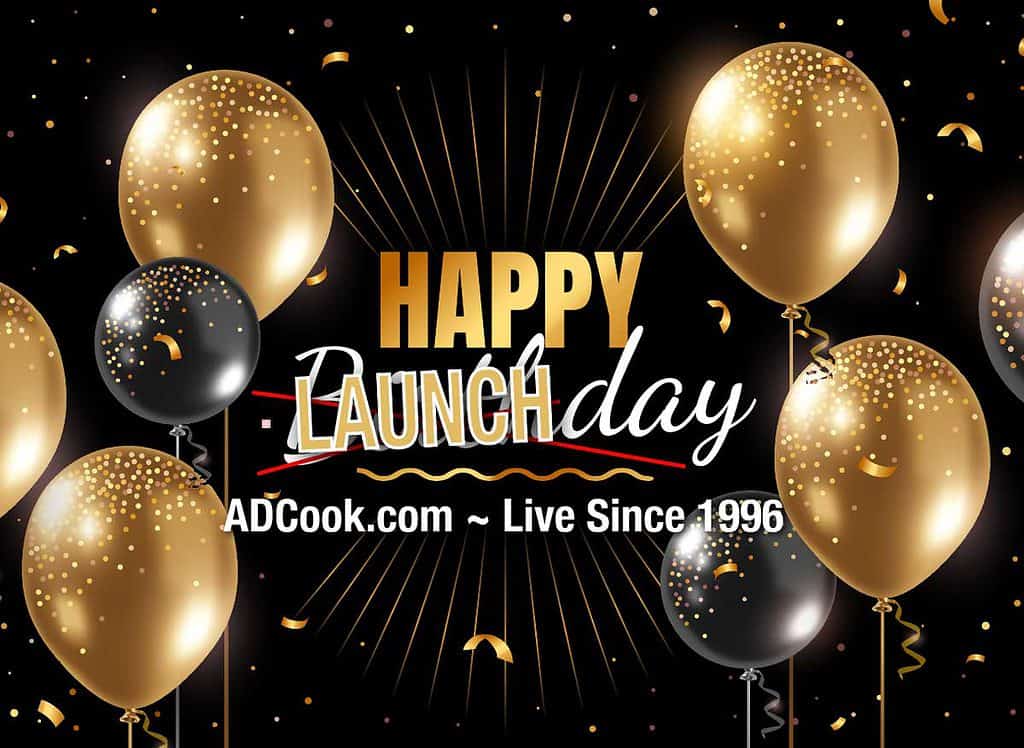 ADCook.com — Live Since 1996
Officially launched on October 23rd, 1996, the ADCook.com website has always been about art & design and the celebration of creativity! Since its beginning, the website has grown to over 140 artworks, 500 posts & articles, 66 pages, and over 2,500 images (yikes!).
Since its inception, I've always enjoyed creating for the Internet, and your visits make it all worthwhile. Thank you all for taking the time to celebrate creativity with me these past 26 years online.
PS — I wrote a post two years ago, so rather than revisit this website's history, here is a link to my 2020 post for the 24th birthday announcement.