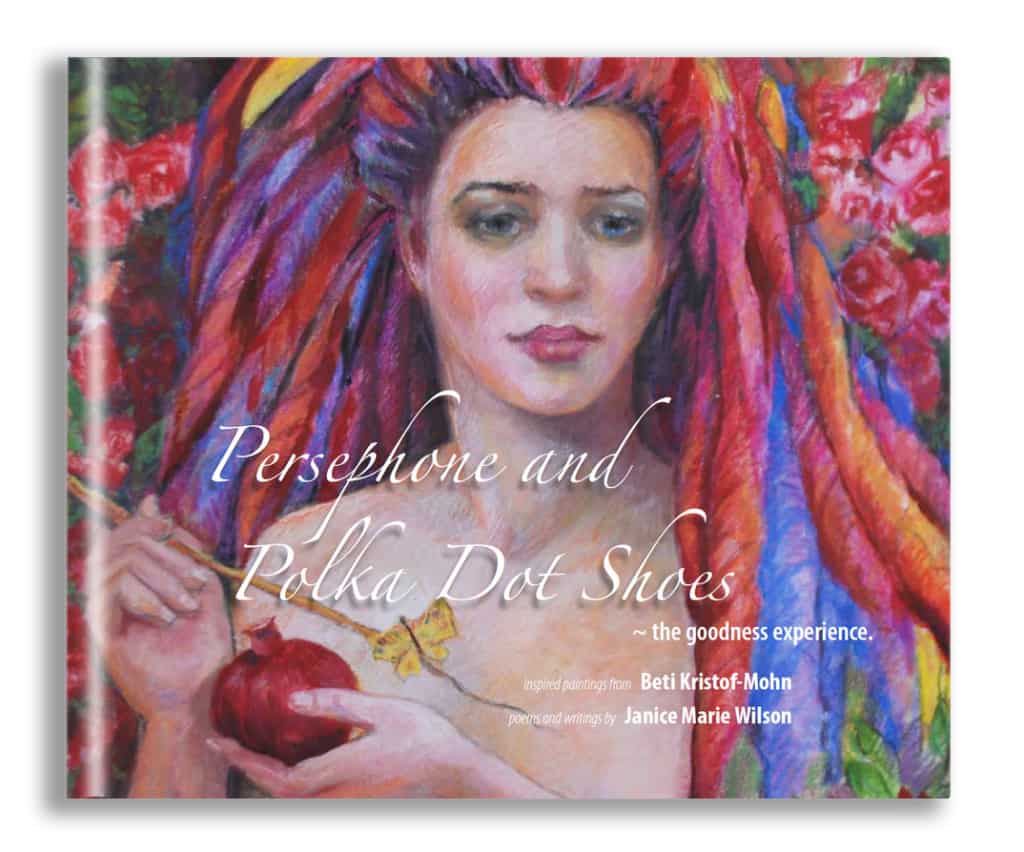 From the souls and hearts of poet Janice Marie Wilson and artist, Beti Kristof-Mohn comes a delightful new book featuring the art and words of these creative goddesses.
Persephone and Polka Dot Shoes is a celebration of this artist's life's journey with a collection of eighty paintings delightful paired with beautiful messages written both by the artist and author Beti Kristof and writer Janice-Marie Wilson. This 176-page hardbound coffee table book is delightfully elegant from cover to cover, with colorful artworks, short stories, and poems, along with timeless inspirations.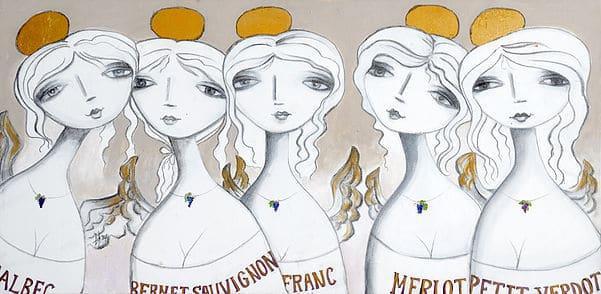 Meritage of Five by Beti Kristof
As the artist, I wanted this book to be an heirloom for my children and my grandchildren. I saw myself reading out loud as we took the time to look at the pictures, which I hope will forever inspire them. I was inspired by the picture books that I enjoyed when I was growing up. I would spend hours in deep study of the detailed illustrations from page to page. Those precious memories were the reason I wanted Persephone and Polka Dot Shoes to be memorable and beautiful.
Although it was by chance, I believe it was destined that I meet artist and designer,  A.D. Cook. At the time of our meeting, I was in the throws of my book project. I had expressed to A.D. my desires for this book, yet my vision and my skill set was not set for this technical level of creating a book and was far beyond my technical comfort level. I was not ready to learn a new program and take on a project this size.

A.D. was so knowledgeable and patient with explaining the processes of creating the book from my notes that I knew I could hand him my project and trust his design sense and artistic sensitivity. His attention to detail was particularly impressive to me, and I was certain in that whatever he created it would complement my collection of paintings featured within its pages and would be as flawless as humanly possible. As an artist, I felt he understood my need for the book to be visually stunning, and for the pages within to be designed with finesse and elegant presentation. I had never met anyone with such genuine talent and diligence to make something right.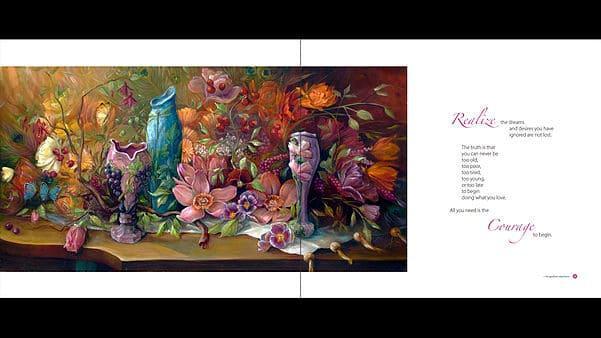 The result is a book that I am extremely proud. Every page is tastefully opulent. I could not have asked for more brilliant design and artistic execution of my dream project. With A.D Cook's expertise, Persephone and Polka Dot Shoes came alive within a short time. Thirty years of paintings, four years of planning and a couple of months to tie it all together. This book is a special limited edition of only one hundred and sold out within a few short months. Inspired by heirloom sensitivity and design elements of today. Yes, we kept a few for our family and our future grandchildren.
We still get gracious compliments and messages on how inspirational our book is for those who purchased it and include it in their personal libraries. Many have shared how it has changed their perspectives in life. That is all we can ask for as we connect and learn with one another.
In gratitude,
~ Beti
PERSEPHONE and POLKA DOTS SHOES
The Goodness experience
Inspired paintings from Beti Kristof-Mohn / Poems and writings by Janice Marie Wilson
Large coffee-table format. 176 pages. Over 80 original artworks. Countless words of inspiration.
Limited Edition of 95. Sold out.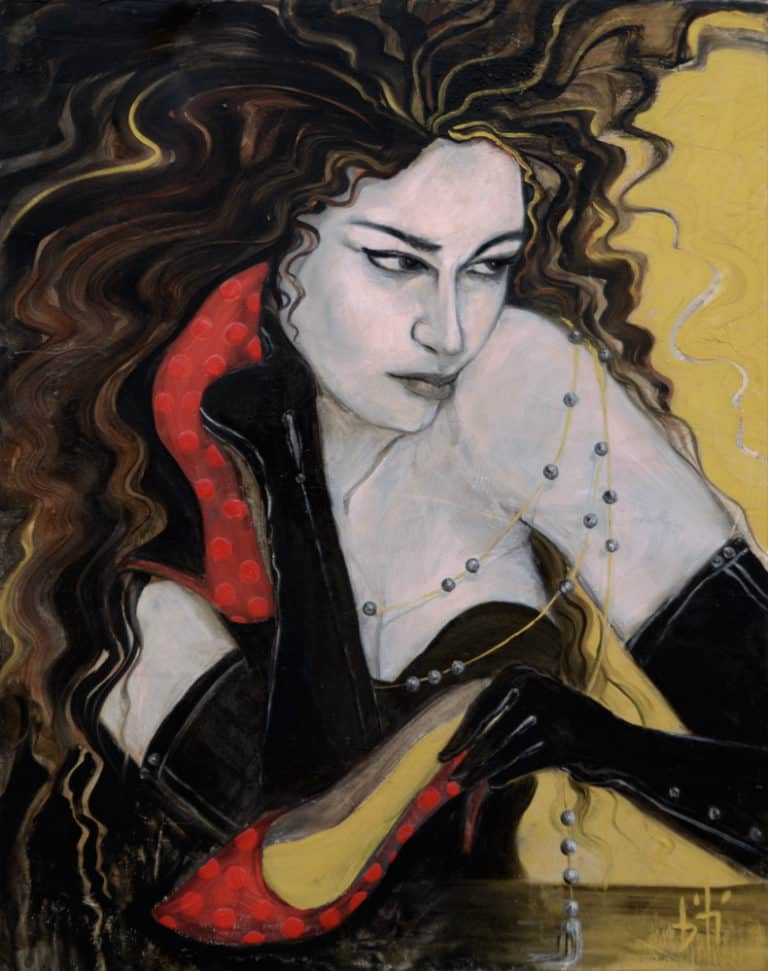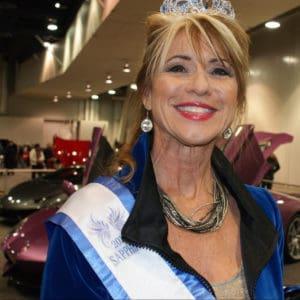 written by
Beti Kristof
Canvas and paint take on a momentum of their own. As each day of life unfolds, so does the magic that is "art" which reveals a never ending story that delights the senses and evokes the imagination.