150+ artworks on canvas, metal, and mixed media

I love timelines. When it comes to telling a story with pictures, I can think of no better way to show the progression of something. This website's Art Creation Timeline maps A.D. Cook's artworks, murals, and paintings from 1988 to now.
I want to suggest that it is a complete listing, but it's only a sampling of my favorite pieces.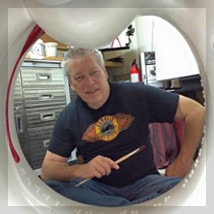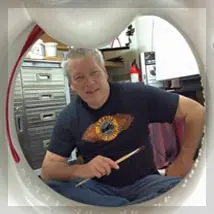 In reality, there was a time when we didn't stop and take a picture every time we did something. During my five years of painting large murals, I painted long hours, went home tired, and rarely took photos. We were more concerned with getting to the next store and painting. Of the dozens of murals I painted today, only a few pics exist at best.
While the figurative (art nudes) gallery is relatively complete, the abstract pages lack countless pieces I created during the 2006-2009 gallery seasons. I was painting fast and furious during those years and didn't always get great photos. What I have is posted here, and more will be added as archive files are edited.
This timeline has been reconstructed from previous website versions and archived articles and posts. For the most part, I believe it to be accurate, at least for the year that artwork was created. Collectors can confirm and verify here if they like, and if you own an artwork not listed, let me know.
Below are a few of my most recent pieces. For a complete listing, visit the ART CREATION TIMELINE page.
For a complete listing of every artwork from present dating back to 1983
abstract artworks  |  art nudes  |  hollywood video murals  |  motorcycle paintings