Las Vegas is a town of celebration and "Premier" is completely Vegas-inspired…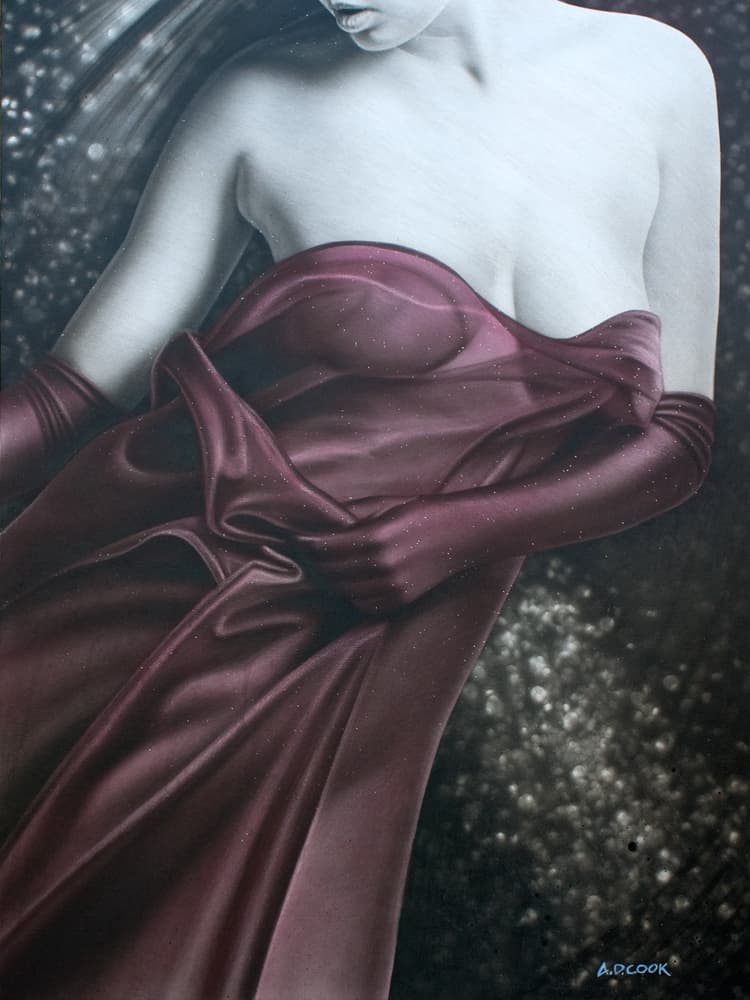 "Premier" © A.D. Cook 2012
Premier is my third figurative painting for 2012, and features the beautiful Jess Robinson as my muse. Premier is created in pearl black and red. She color shifts from soft red to bright red as the day's light changes. Premier is a sister painting to Infinity (created on metal in 2010).
View Premier in process…
The "Premier" art video showcases my artwork in process from beginning through the creation of the completed painting – featuring the beautiful Jess Robinson.