You never know what great surprises resurface from the art archives.
Years ago, when I moved my life and studio from Portland to Las Vegas I had left behind a collection of paintings, wrapped and safely stored in a climate-controlled storage facility. Among those pieces were a couple of very special paintings that haven't seen the light of day in years. Re-presenting… Sublime and Oblivious.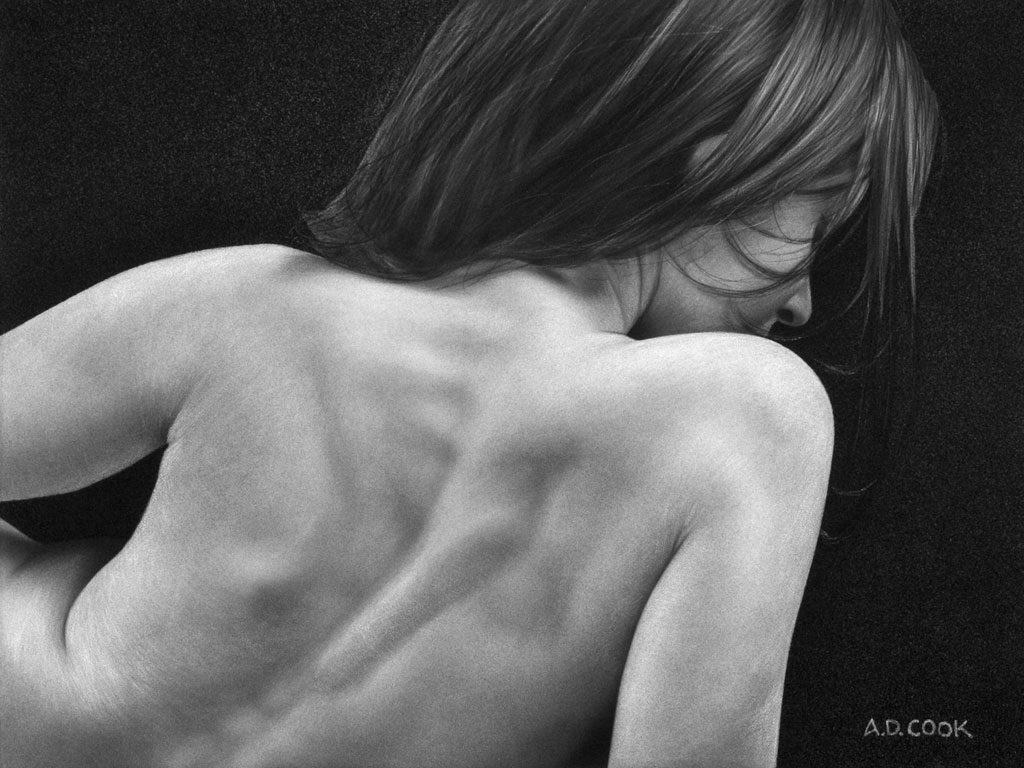 Oblivious – 18″ x 24′, acrylic on canvas, © 2005

Oblivious features Lori Madison as my muse. I worked with Lori only once back in 2004 and produced a couple of paintings of her — this one and TWILIGHT.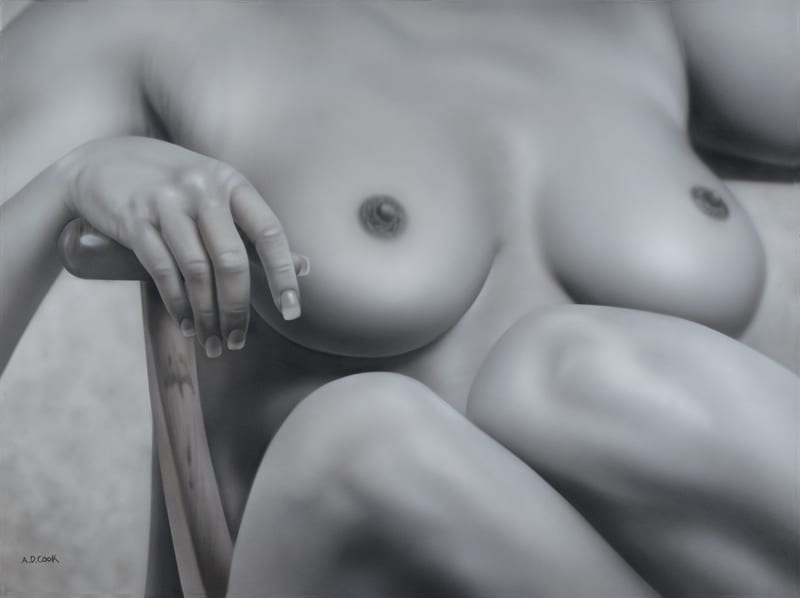 Sublime – 18″ x 24″, acrylic on canvas © 2004

The world of figurative art is never boring. You never know when you'll meet your next muse. I was at lunch with a friend one day, met Anna, and asked her if she ever considered modeling for art. After all, she was amazingly beautiful. At that time she had not modeled but was looking to experience being in front of the camera and inspiring my art. I'm glad she did because she was amazing. Like Lori above, I created only a couple of paintings featuring Anna – SUBLIME and later, SOMETIMES A CIGAR (on metal, 2006).
Rest not. Life is sweeping by; go and dare before you die. Something mighty and sublime, leave behind to conquer time.
– Johann Wolfgang von Goethe
• • • • •