1993 was an epic year for me, but it also marked the last year of painting Hollywood Video murals. After four solid years of hand-painting thousands of square feet of walls in dozens of stores up and down the West Coast, things were changing.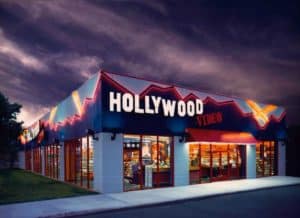 Hollywood Video had just gone public and was moving to a more significant distribution center and new corporate offices in Tigard. The company was growing fast, and as their creative director, my attention was focused more on design and store graphics than studio time.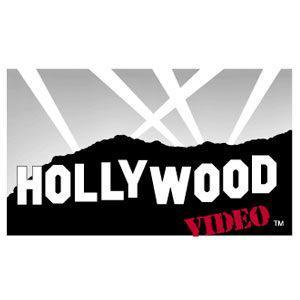 Although not as fruitful as the preceding year, regarding paintings anyway, somehow, in the midst of it all, I did paint a few large murals as my final works, including "Elvis & John Wayne, 114.75″ tall x 153″ wide, the "Star Trek Enterprise, 110″ x 167.75″, and "T-Rex Visits Hollywood," 115.5″ x 139.5″. By now, most of my large canvas artworks were photographed and reproduced as photomurals throughout the new stores. (See a selection of my Hollywood Video murals below.)
But while focusing on creating collateral and graphics, my heart missed painting. A year later, I left Hollywood Video and set up a successful graphic design business in Portland, Oregon, taking every opportunity to sneak into my studio every chance I got.
Flashback posts like this are fun. It's always enjoyable to look back and remember how we got from there to where we are now. Since Hollywood Video, I went on to create hundreds of paintings and artworks, and now, as an artist in my sixties, I feel as creative as ever!
I am far more excited about what is on my easel than what I created three decades ago. Those were good times, to be sure, but going forward is the future, and my goals are more toward creating epic pieces that inspire passion.
Stay tuned for updates through my POSTS + UPDATES and Social Media @ Facebook  |  Instagram  |  X (formerly Twitter)