A Reflection of Dreams and Memories
Long overdue for an update, I'm happy to share the all-new ADCook.com website, dedicated to artworks created by the artist over the last three decades (or so).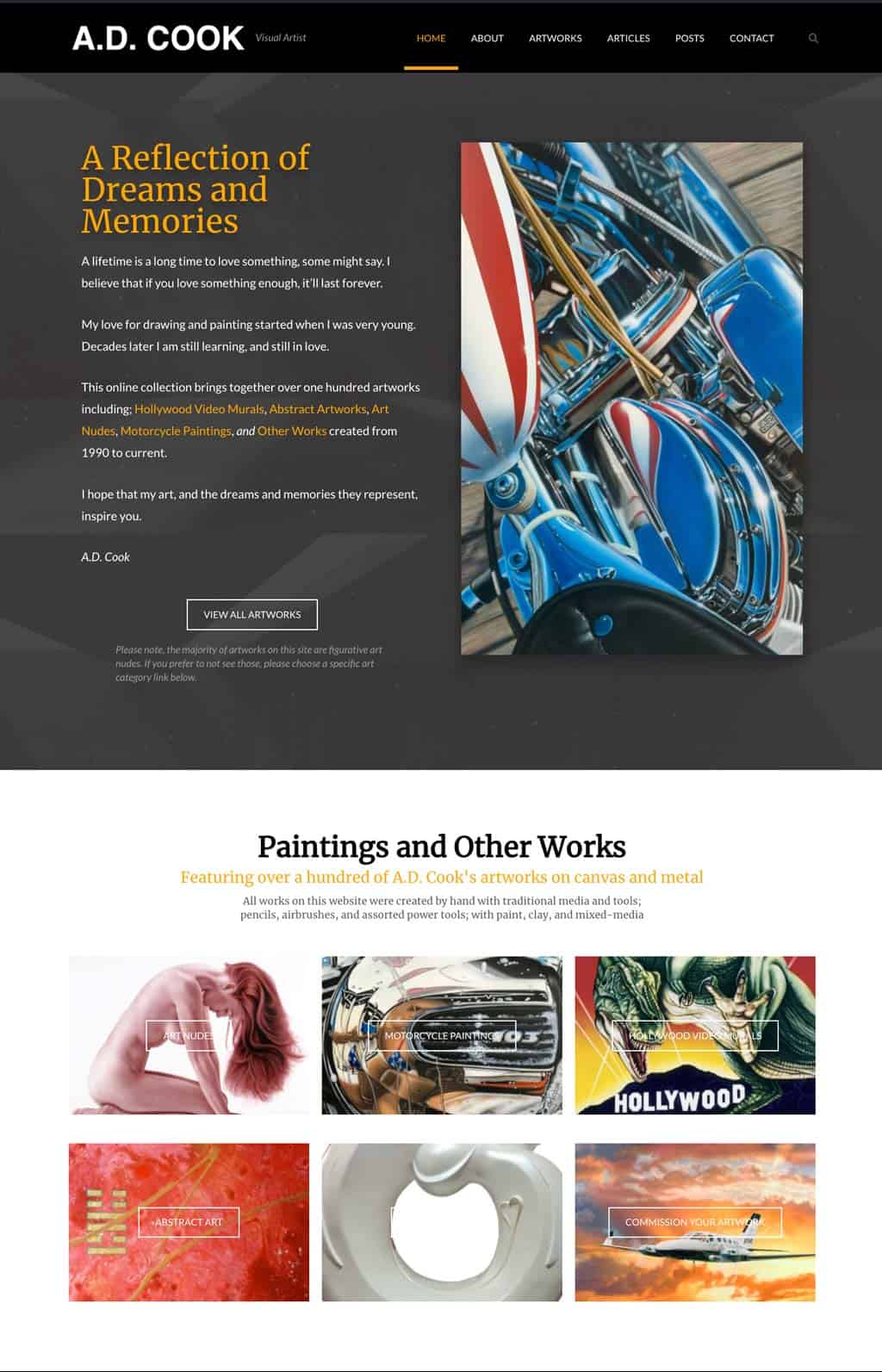 Beyond that, this site also features updates on the current LUSTER: Realism and Hyperrealism in Contemporary Automobile and Motorcycle Paintings museum exhibition featuring three of A.D.'s epic motorcycle paintings.
Suppose you've ever been curious how these paintings (and other artworks) are created. In that case, the Articles Archive has almost every article published, including A Study in Chrome and Reflected Surfaces (parts 1 & 2), Creating Reflective Surfaces from the Ultimate Airbrush Handbook, Creating the Perfect Ultra-Smooth Canvas for Airbrush, and more.
A lot more. If you feel inclined to explore the site fully, visit the Site Map for a link to every page, post, and artwork.
As websites go, they are never finished, so I encourage you to visit often as this site continues to grow. I'm looking forward to sharing new artwork and stories as we move through 2020 and beyond.
Thank you all for sharing in my journey,
A.D.
Website powered by ADCookDesign