Continuing my 2012 abstract series in a bold and powerful way.
My latest creation, The Fire, is a creative outburst of reds and golds…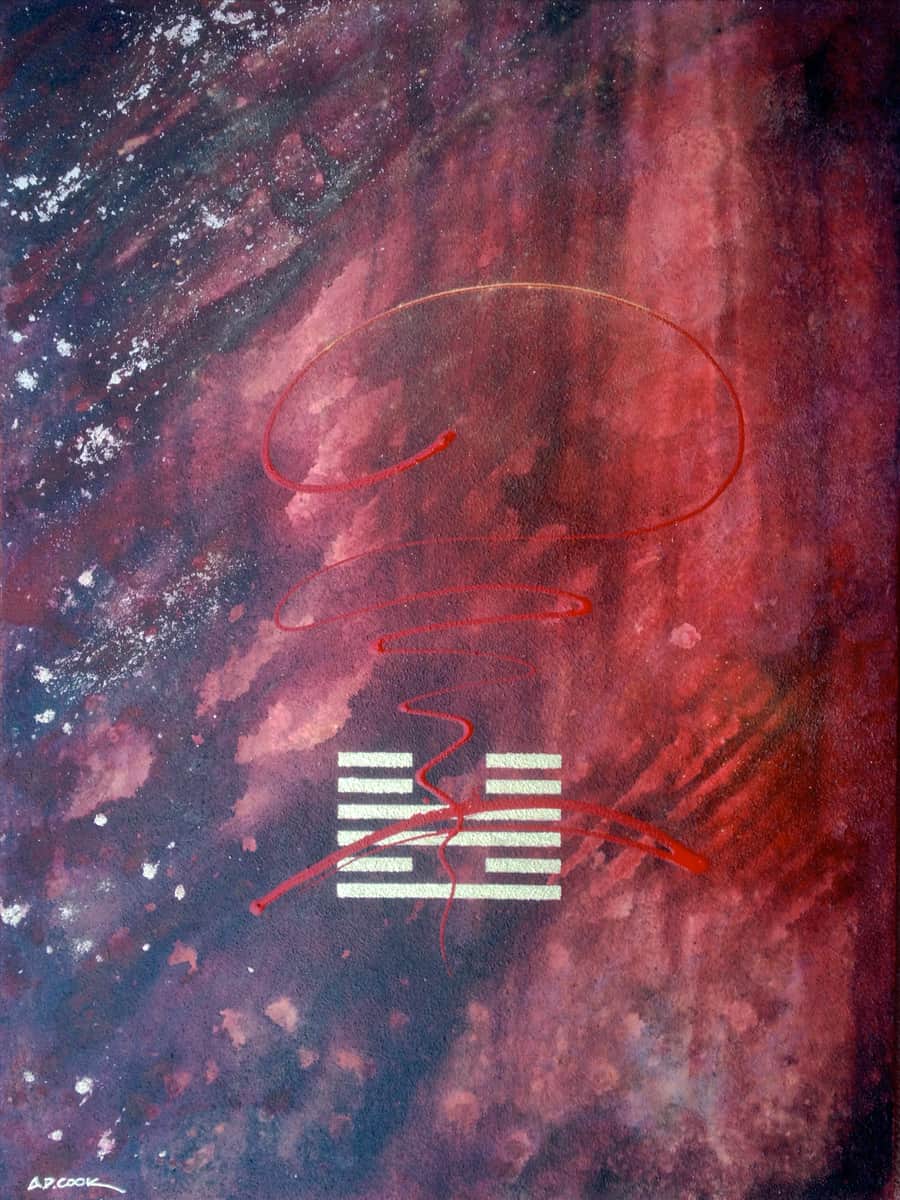 The Fire – 48″ x 36″, Mixed media on canvas with 18ct. gold leafing – 1-1/2″ stretcher bars.
The i-ching symbol represents "Abundance".
With the year coming to a close I can not help but be grateful. It's been a tough year for a lot of people all over the world. Sometimes, in the midst of it all, we forget just how much we all really have. It is my greatest wish for you all in 2013 to share in abundance.
The Fire represents our need to keep the passion alive with its outburst of reds over a gold i-ching for "Abundance".
Read my Blog post "Balance • Love • Abundance…" for a dozen of my original 2012 abstract paintings on panel.

• • • • •