What do you get when you mix Ultimate fighters, the beautiful Octagon girls, and Monster headphones? A Monster party in Vegas!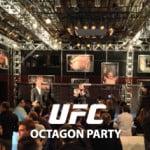 Monster night – big time! Last Night's Ultimate Fighting Championship CES Monster VIP Event at The Ultimate Fighter Gym (in Las Vegas) was a blast. UFC hosted a fantastic party celebrating their fighters and twenty years of knockout success. The party venue was the UFC gym and studio/set of their popular reality show. It's an impressive space. The gym's epic posters of UFC fighters, the abundant lighting rigged overhead, and the octagon make for an exciting environment.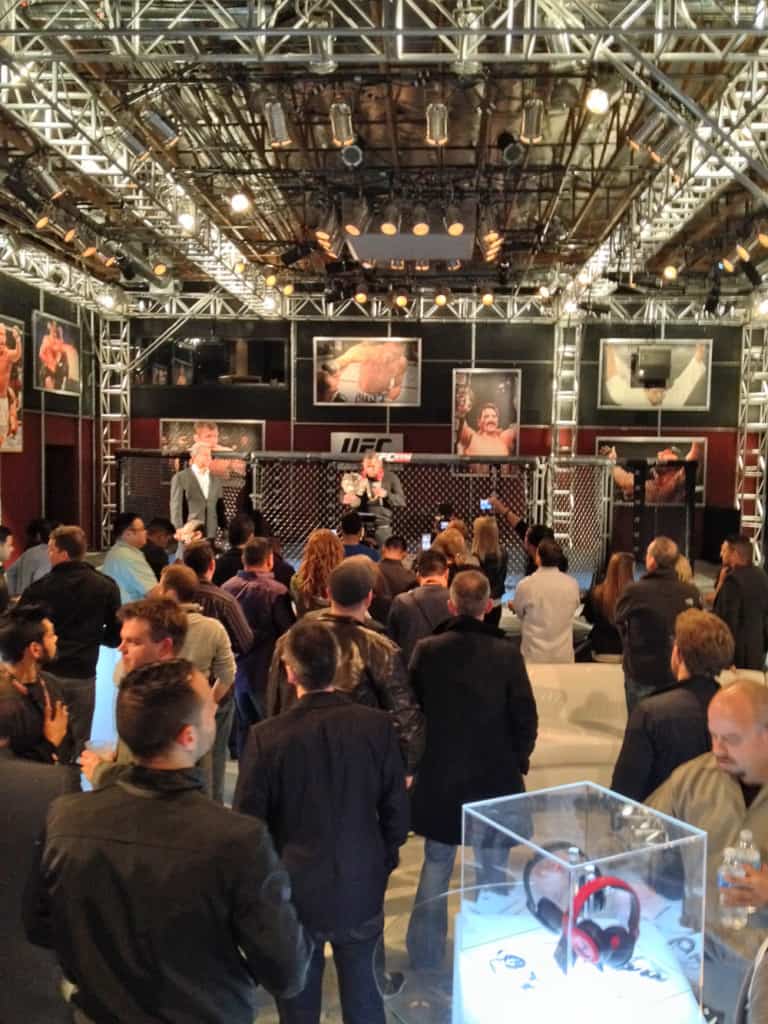 Above: UFC Lightweight Champion Anthony Pettis from the Octagon.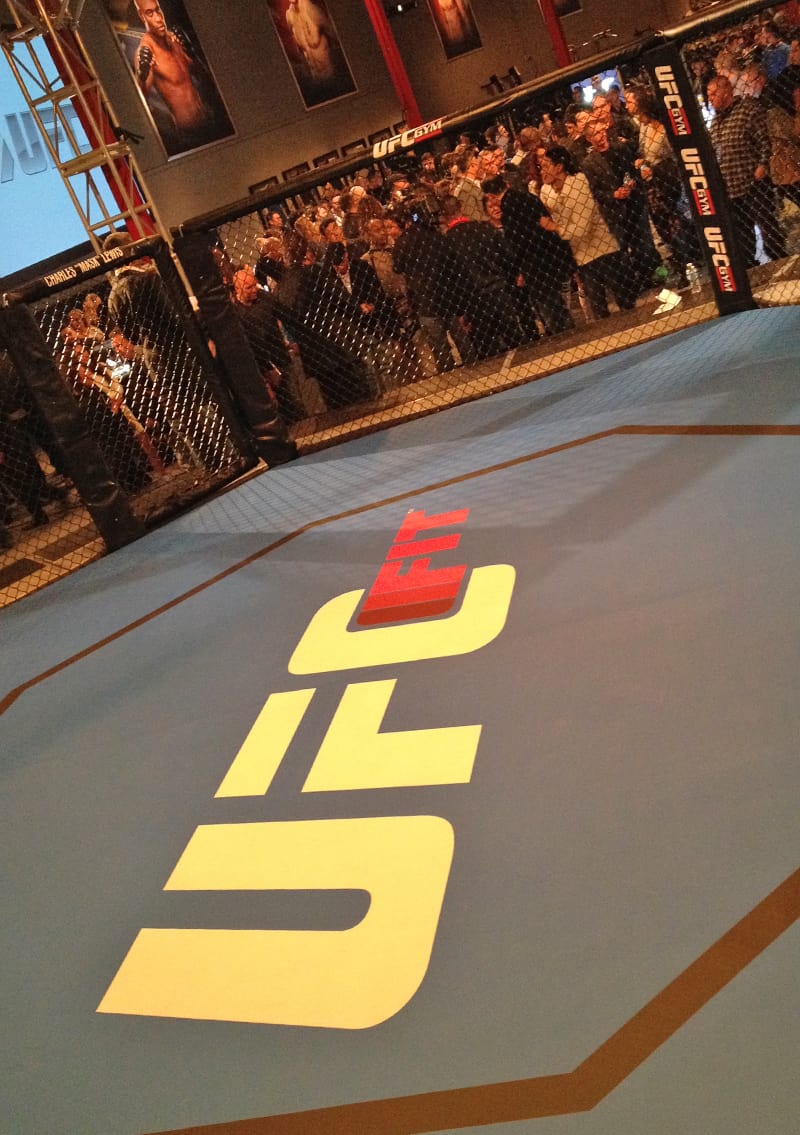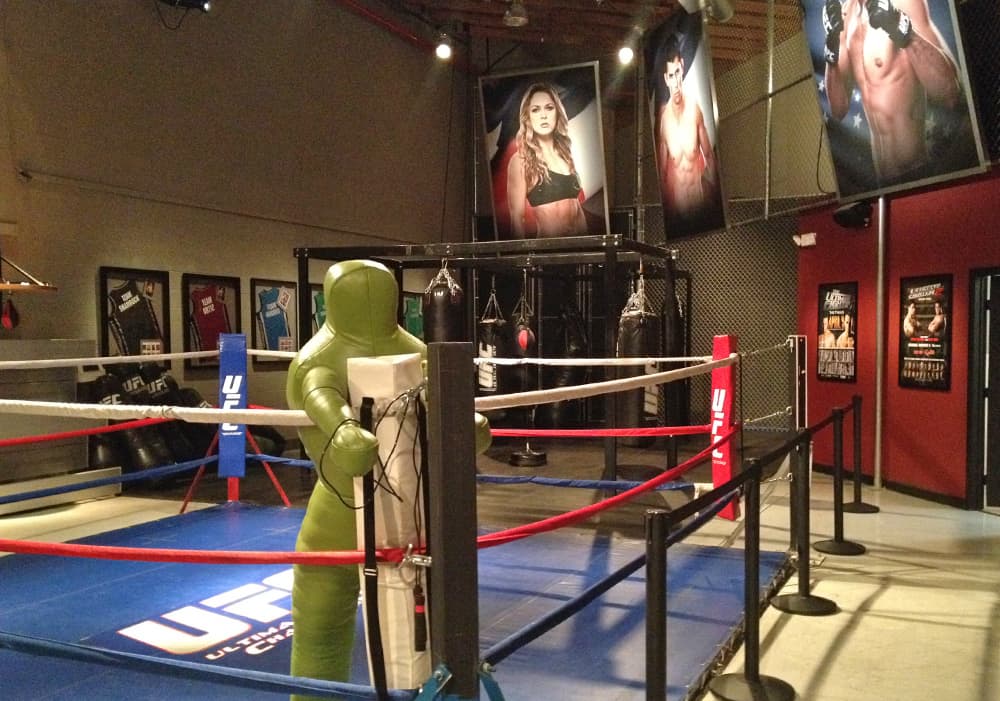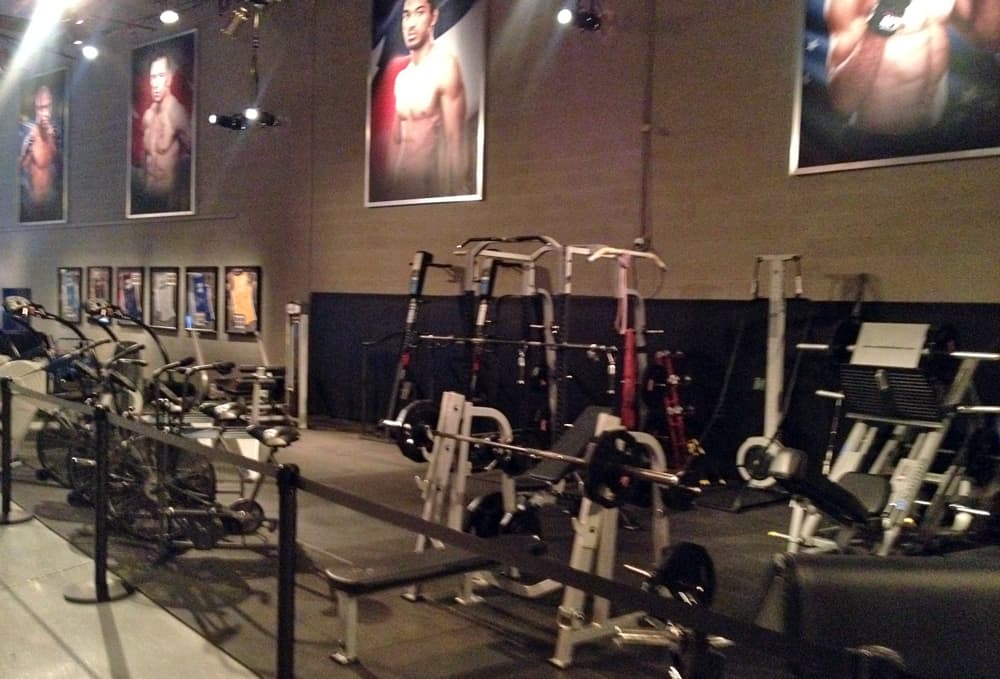 The Ultimate Fighter Gym.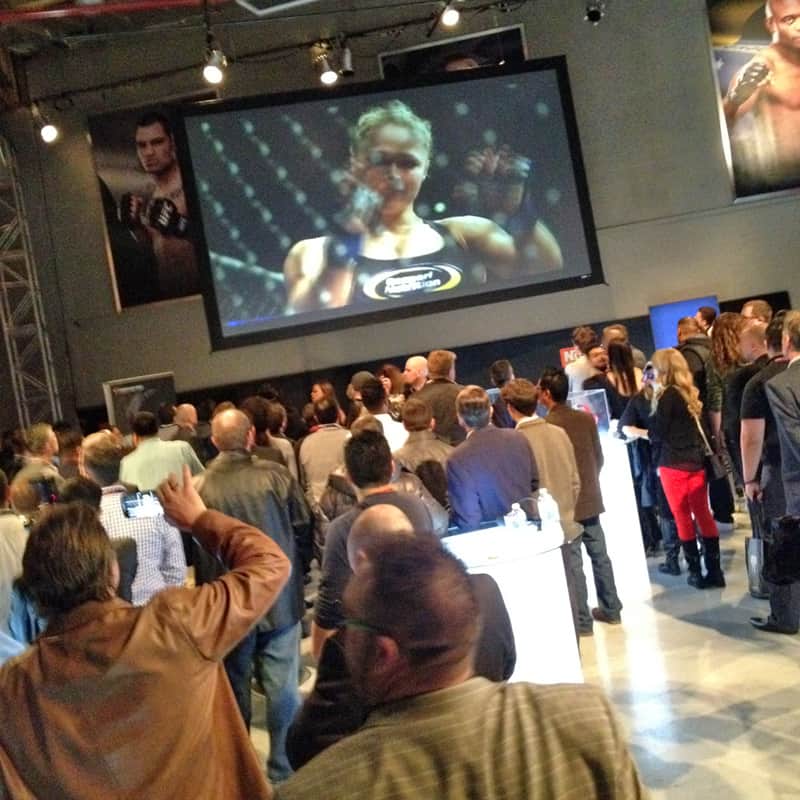 Huge monitors abound, making their video presentations watchable from anywhere in the facility. It was impressive, too. I learned a lot. These guys are everywhere — 150 countries and broadcast in 20 languages.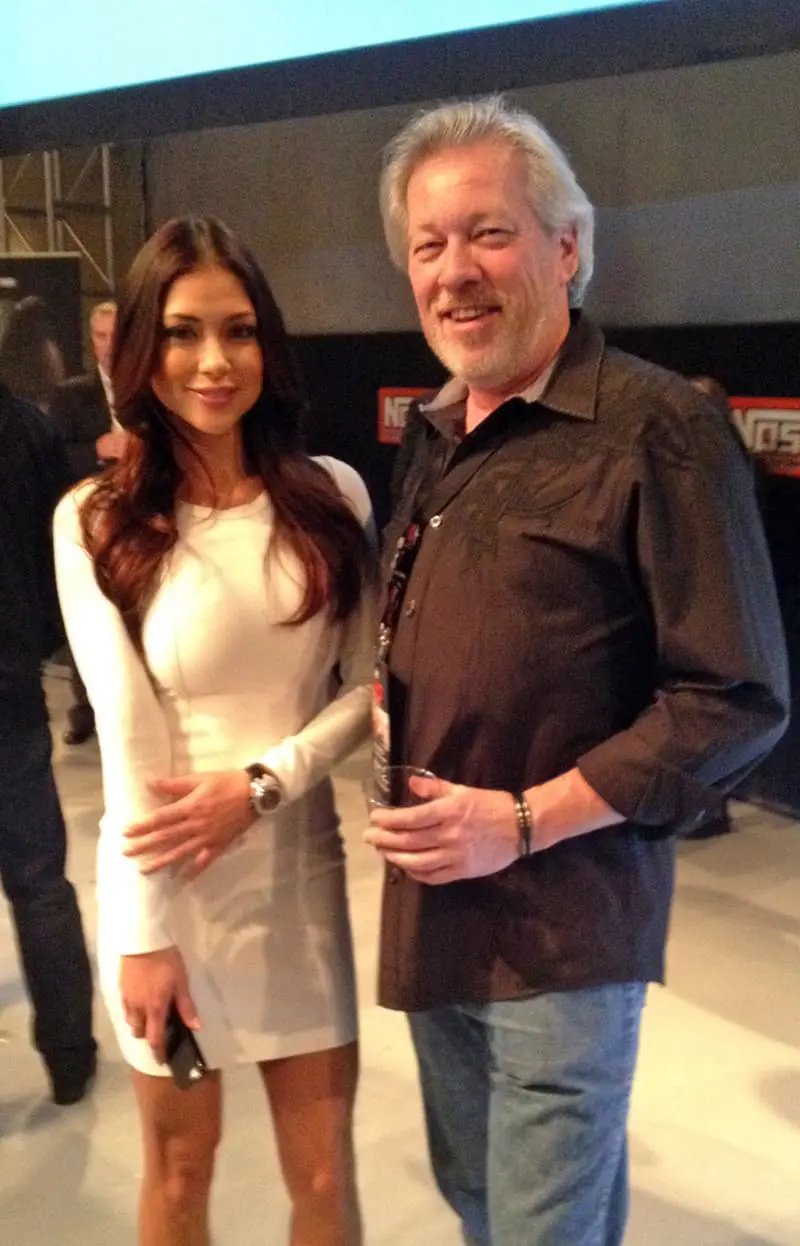 Arianny Celeste (UFC Octagon Girl) and A.D. Cook
The stunning Arianny Celeste, UFC Octagon Girl, was there to share in the celebration.
Recognized as one of the most consistent personalities of the UFC, Arianny has worked as an Octagon Girl since 2006. In addition, she is also the Co-Host of the popular Velocity TV show, Overhaulin'.
She is adored worldwide for her exotic beauty. She has appeared on the covers of some of the world's foremost magazines, including Playboy, Maxim US, FHM, Maxim Korea, Maxim Philippines, FHM Australia, and UFC Magazine.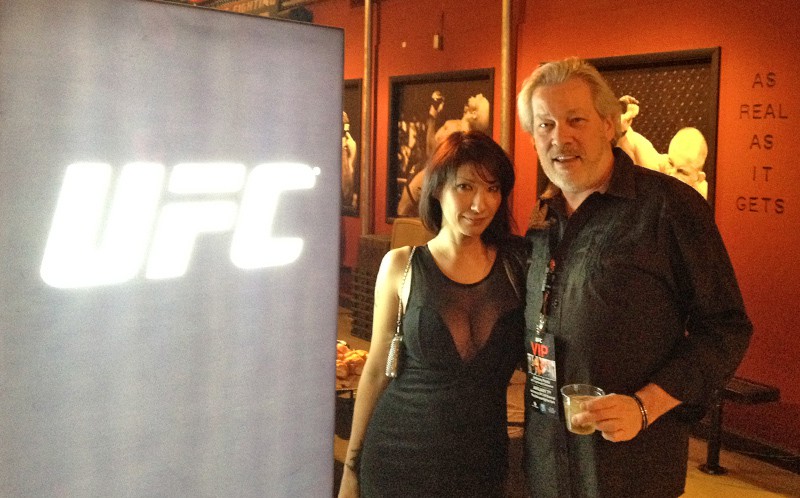 Las Vegas Make Up Artist Suzy Friton.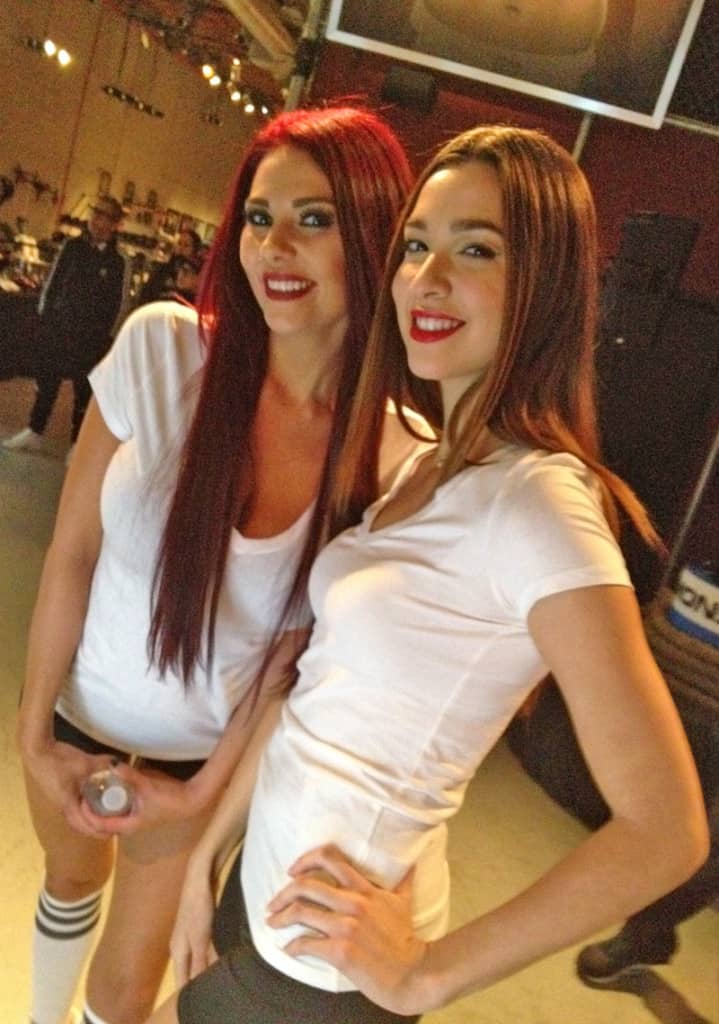 The beautiful UFC Octagon girls.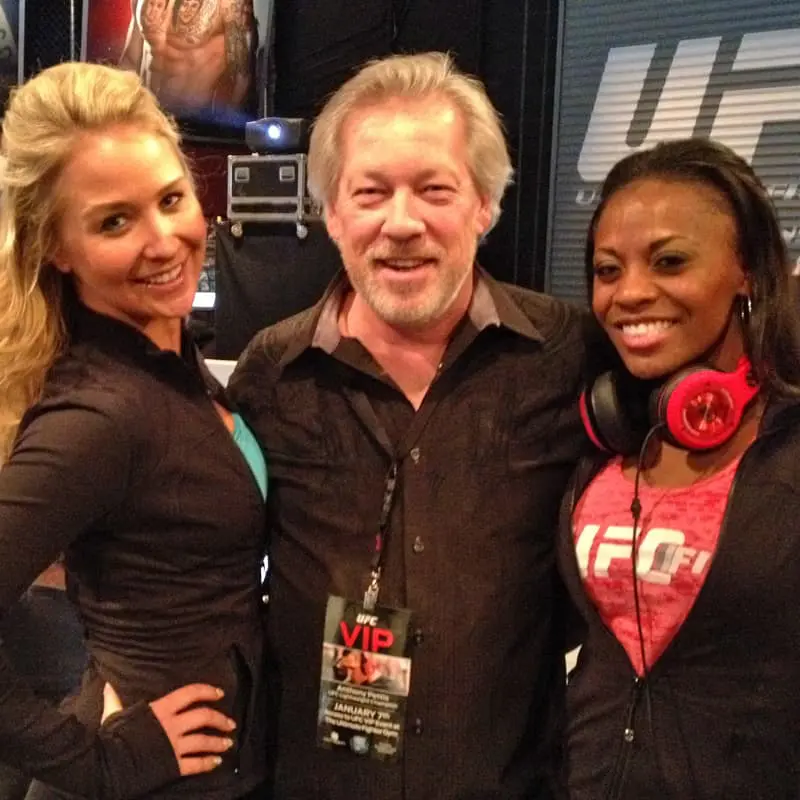 A Toronto girl livin' in a Vegas world, Heather-Leigh Graham ( @heziebaby ), artist A.D. Cook, and Stephanie from the UFC Fit Team sporting her Monster headphones.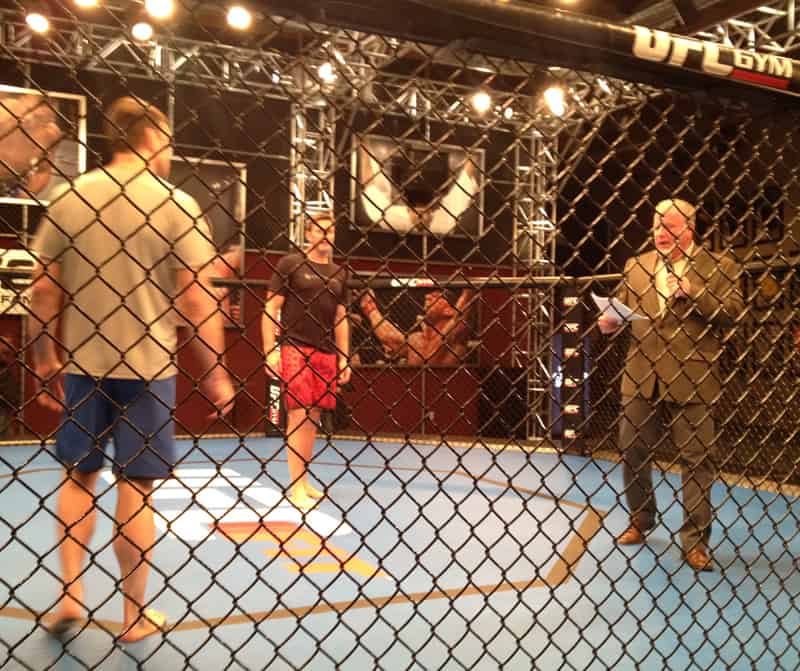 In the UFC Octagon, fighters prepare to give a demonstration of their skills.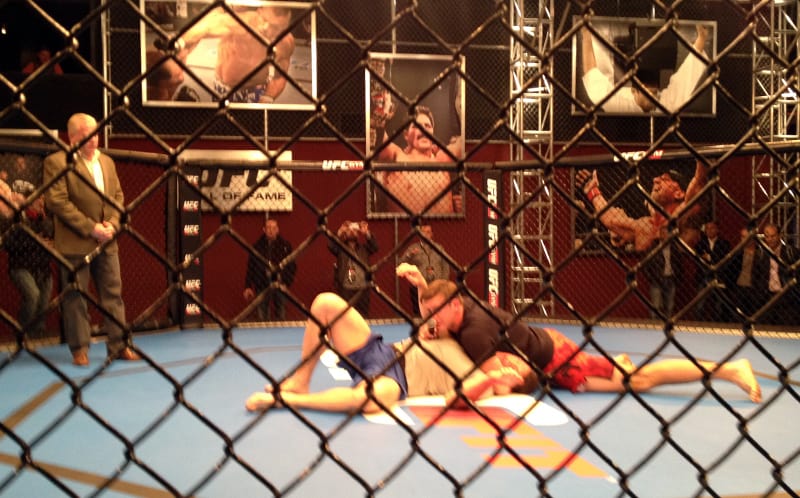 Bam! These guys kick ass, even with a microphone in hand.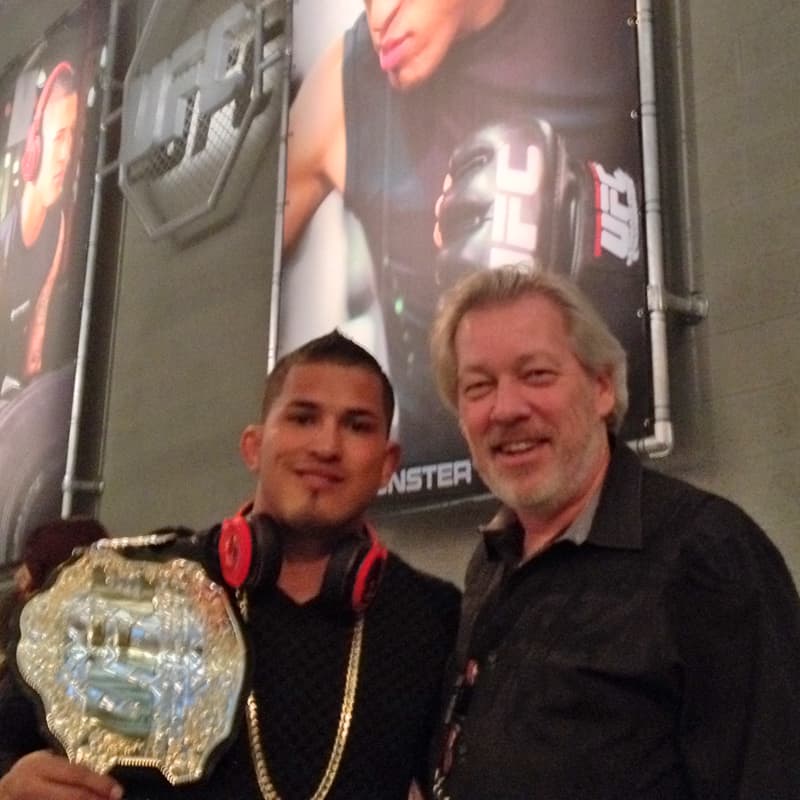 UFC Lightweight Champion Anthony Pettis and A.D. Cook.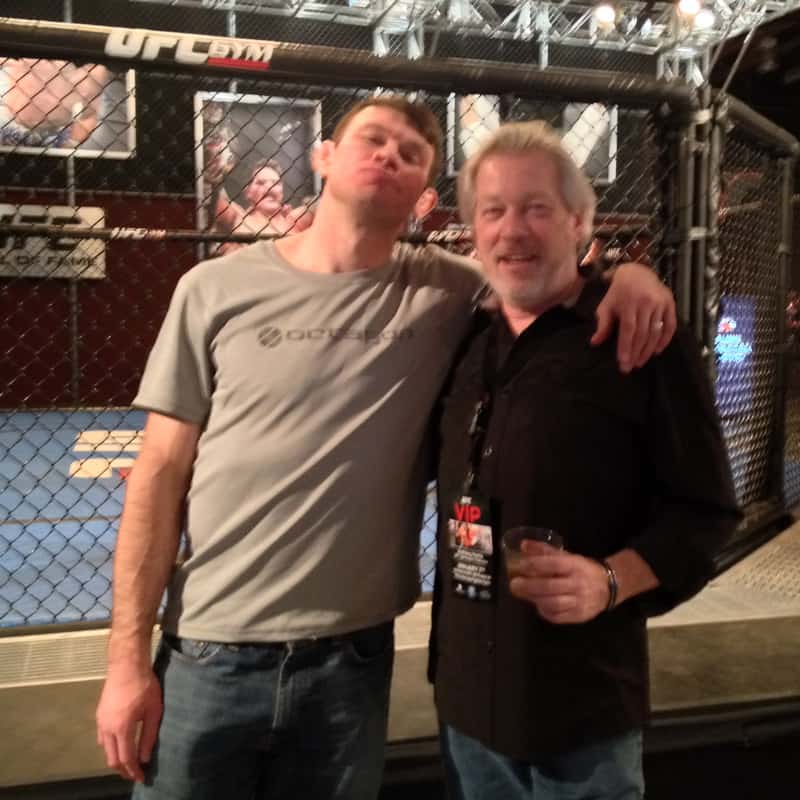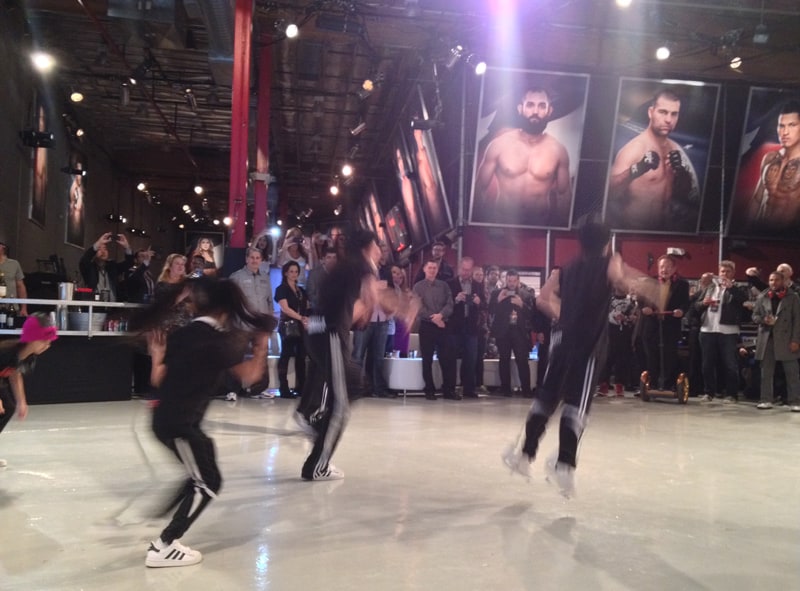 The Monster Kids perform their dance routine.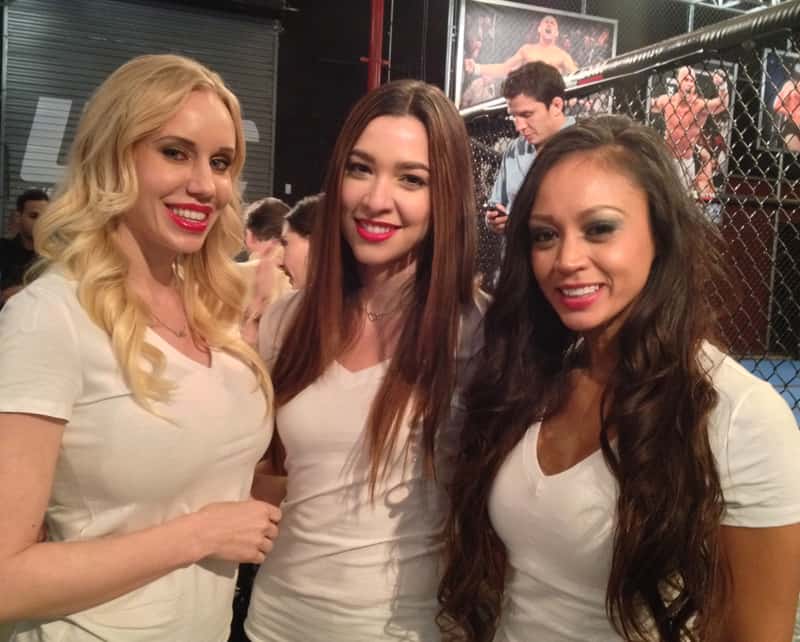 More beautiful Octagon girls brighten up the evening.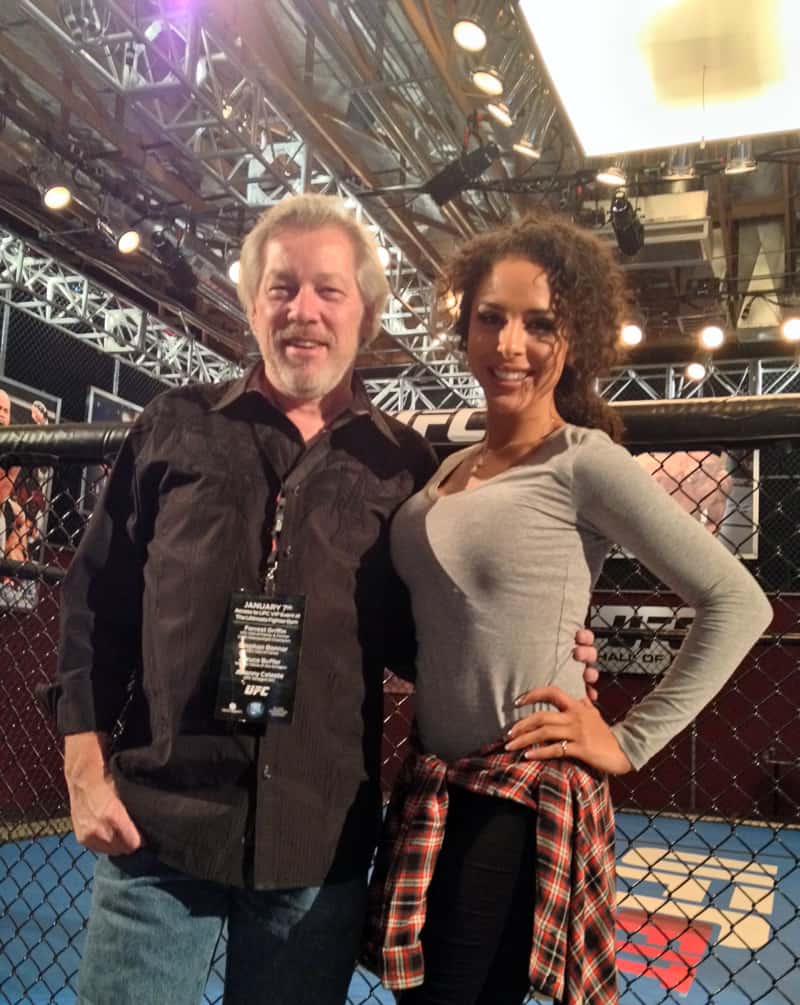 The beautiful UFC Octagon girls take a time out. I couldn't resist sharing those smiles.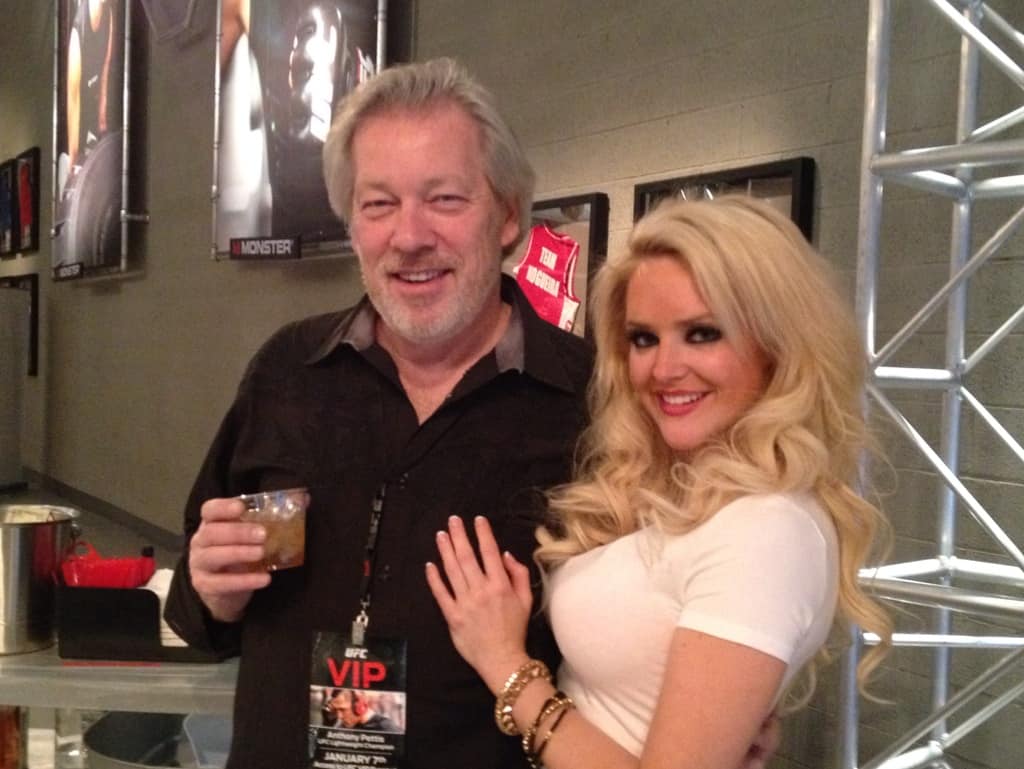 The stunning Michelle McCoy – look for her in MMA Magazine.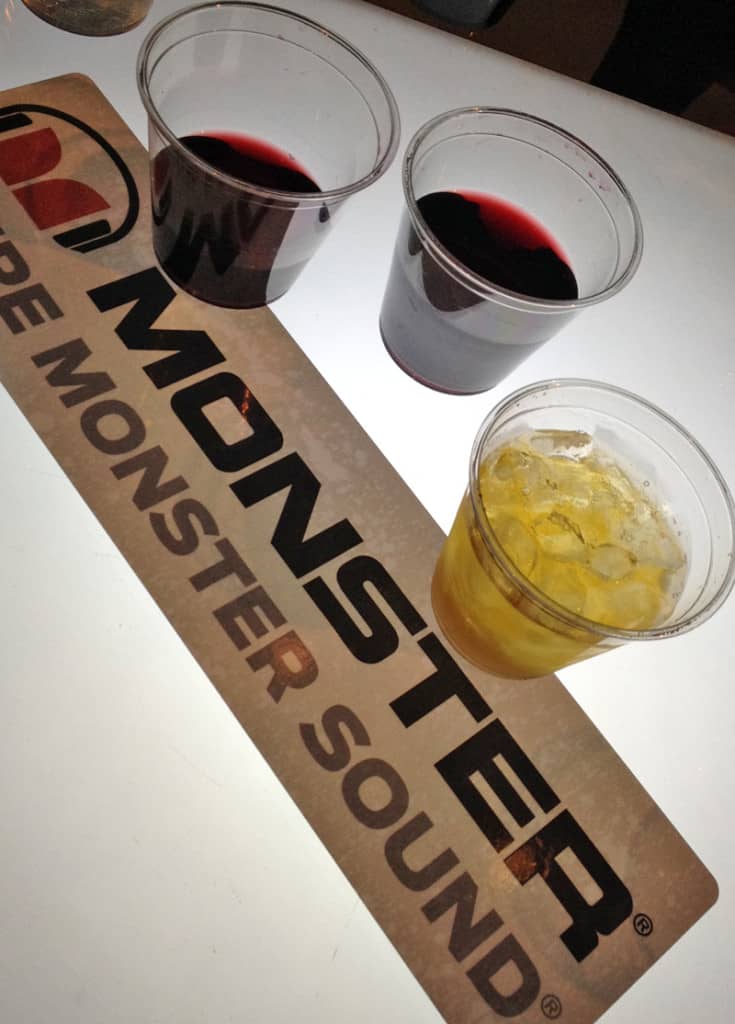 The Monster® drinks were awesome!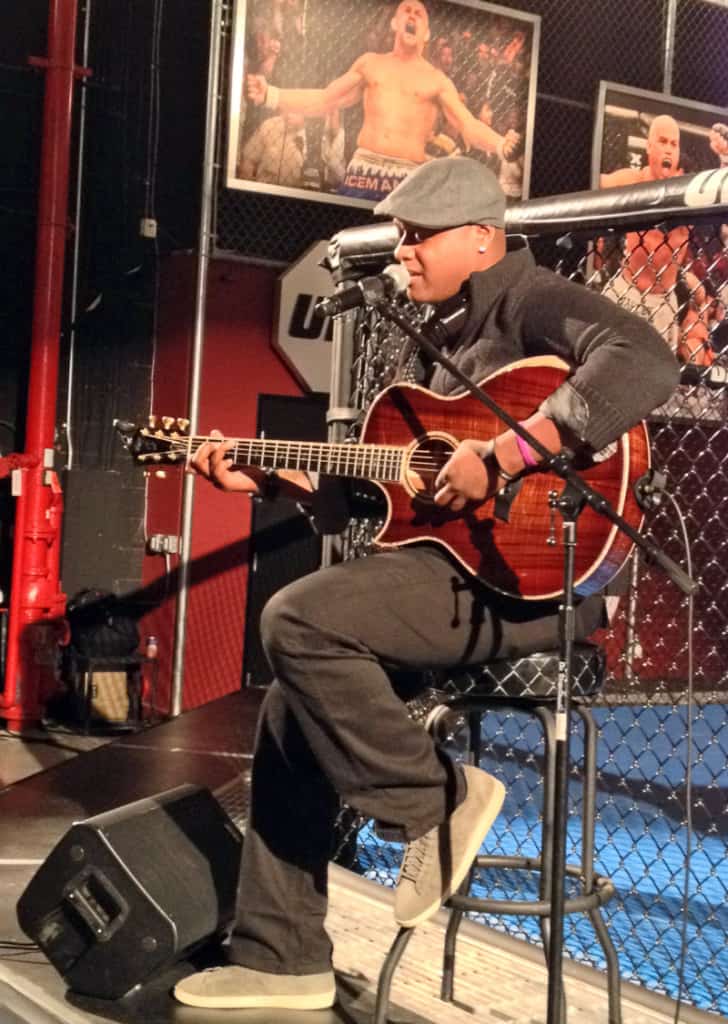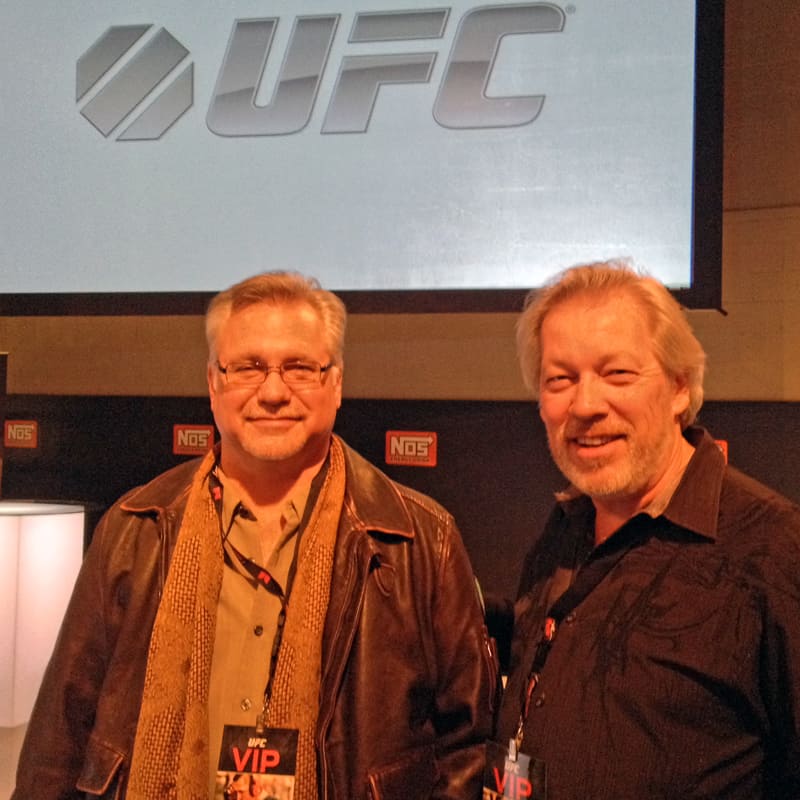 Catching up with Tom Brazill from Lamborghini Las Vegas.