Pop the champagne and blow out the candles. This week, ADCook.com turned 18. Launched on October 23, 1996, my art site has undergone many design iterations and grown over the years, but its primary purpose has always been art and design.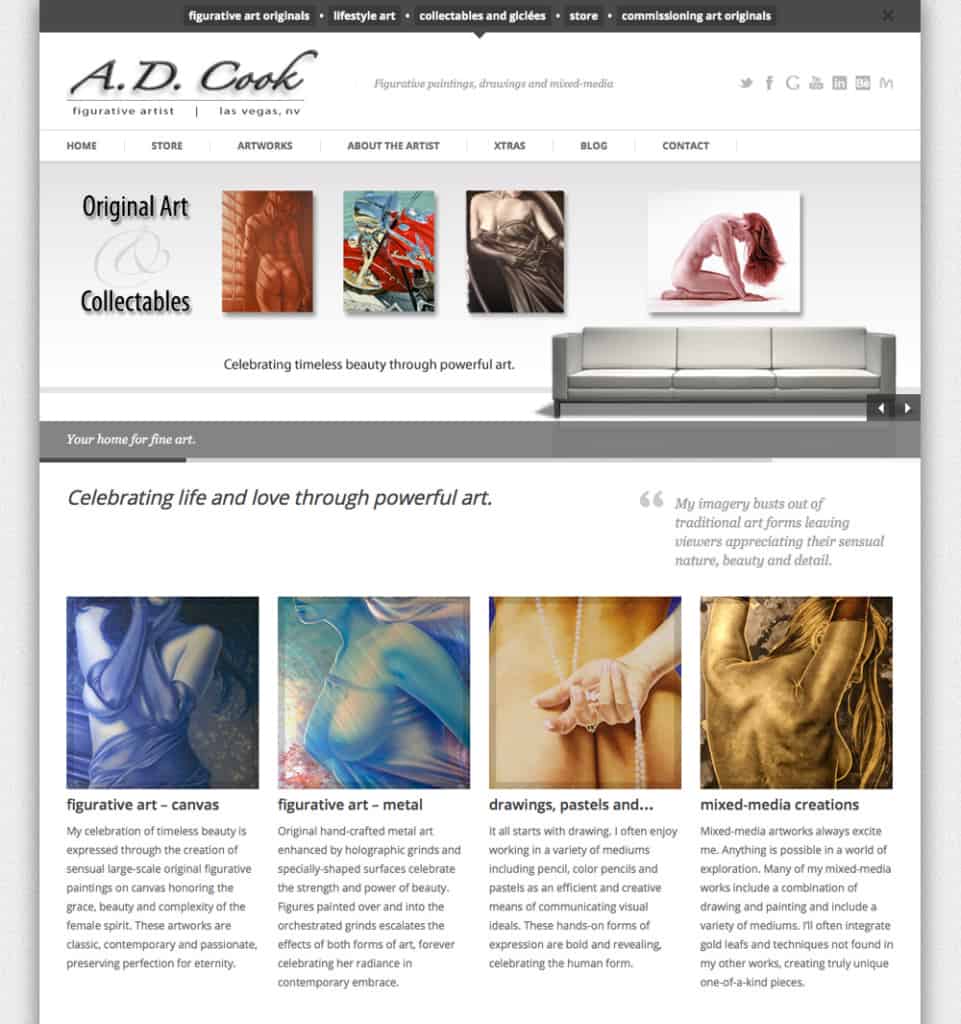 ADCook.com (today)
Looking back, it's interesting to see how things have changed since the first version of ADCook.com – The internet was new and fresh. So now that none of us really knew what we were doing. We came from a printing background, so we were computer savvy but used to working with huge files. We lived in the land of tiff files (big ones) and didn't know a .jpg from a .gif back then. But we learned fast, and it was fun because it was all so new. And it's still new for me in a lot of ways. Technology changes all the time, and with that comes opportunities to create and share with you even better than ever. I read recently that there are nearly a billion websites – a BILLION. Millions of websites have come and gone since the early days of the Internet. I'm glad that we're still here, online, and sharing art and life with you. Thanks to everyone who has visited and supported the growth of our little art site. Cheers!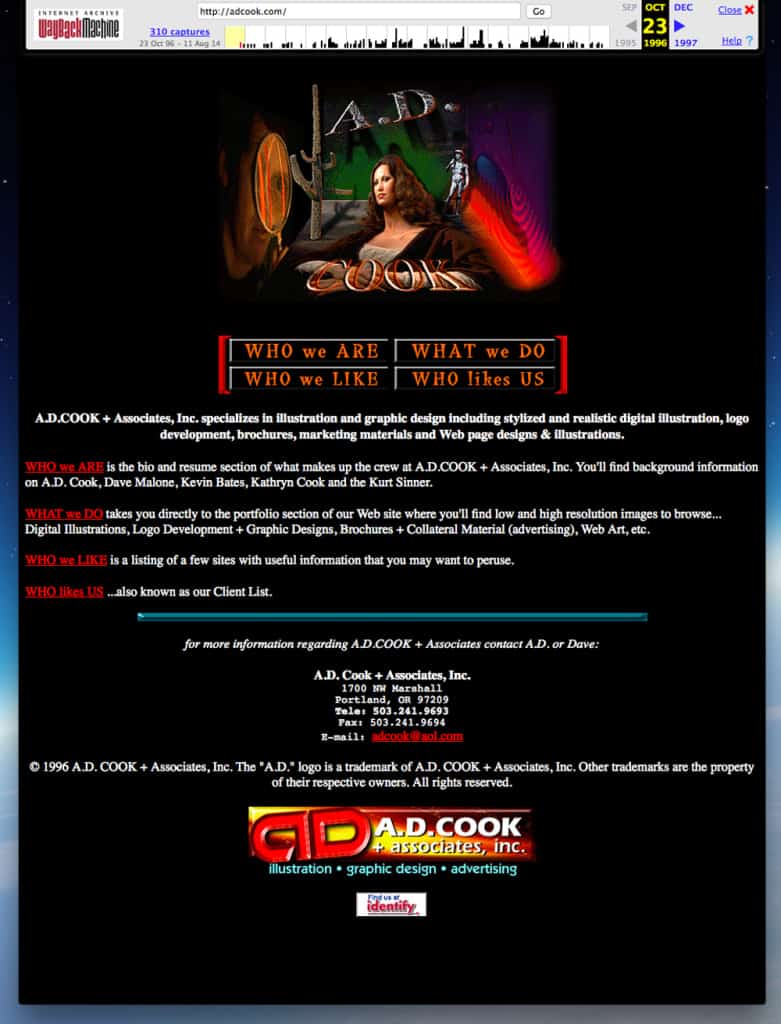 ADCook.com on the Wayback Machine (1996)
And it wasn't always pretty… the screenshot above is from when the site was originally launched, October 23, 1996. Seriously, I even had an AOL email. The World Wide Web was new – we didn't even call it the Internet. Google launched two years later, and the world has never been the same.
The Internet has changed us all. Websites and the Internet have come of age. I guess we've grown up. Happy birthday ADCook.com
• • • • •
If you're into web history and more on the story, check out last year's geeky techy web post here > https://www.adcook.com/adcook-com-turns-17
• • • • •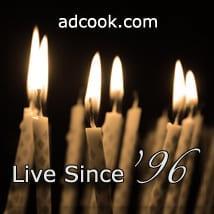 Thank you and cheers to another 18 years!
ADCook.com and ADCFA.com are mirrored sites built on WordPress.
• • • • •