in·tem·per·ance — n. Lack of temperance, as in the indulgence of appetite or a passion.
Last evening certainly met that criteria. I indulged at
En Fuego Cigar Lounge
in Las Vegas with serious passion as I enjoyed not one but two Intemperance cigars from RoMa Cigars. En Fuego celebrates being the first in all of Las Vegas to carry these fantastic smokes. Michael told me well in advance that these cigars were awesome, so I had to try for myself so that I did. I have to admit, I'm hooked.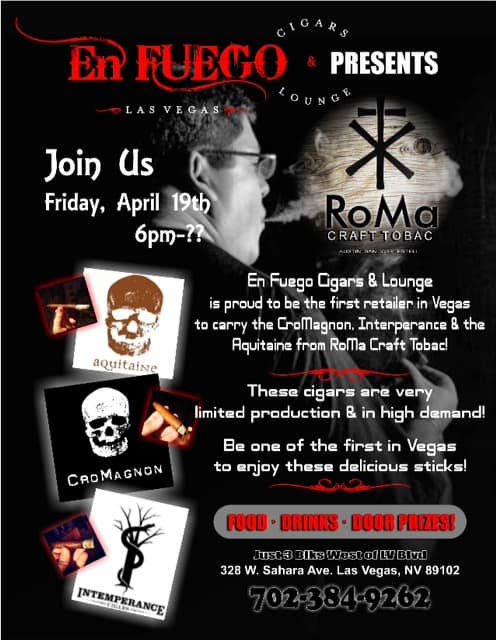 In celebration at En Fuego.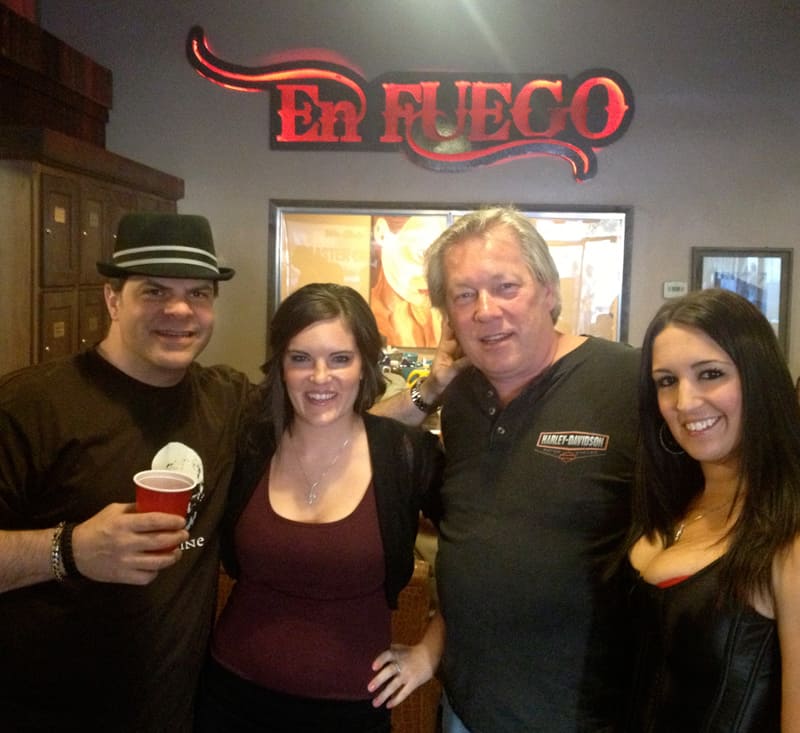 Michael (owner of En Fuego), A.D. Cook, and the ladies.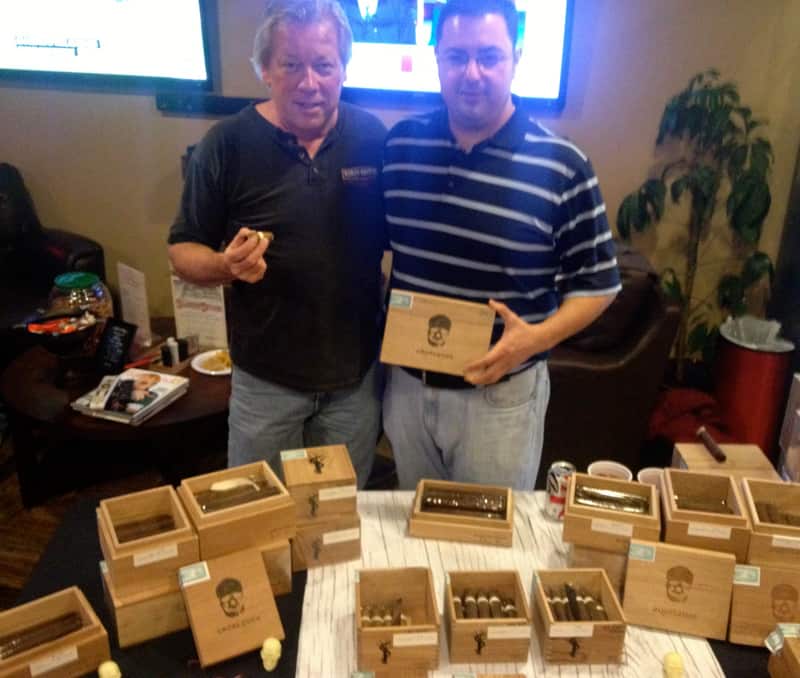 Learning the finer points from RoMa Craft Tobac founder Michael Rosales.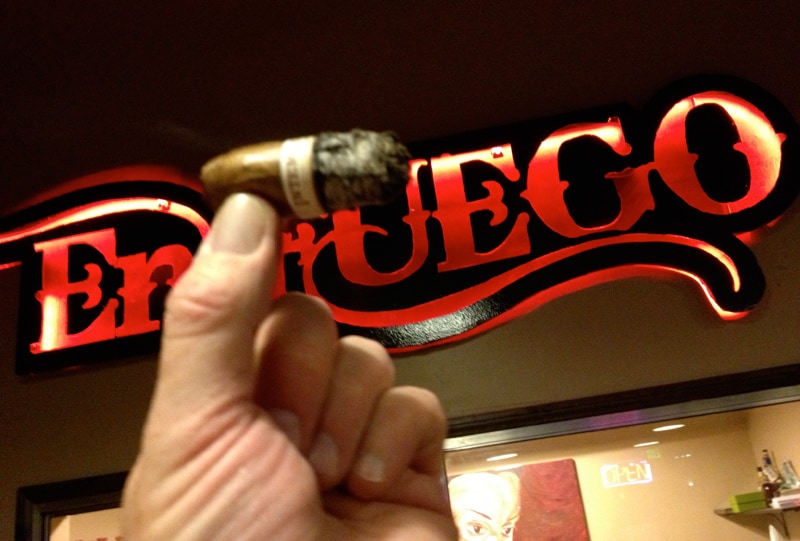 So, was it good? I'll let the picture tell my story.
I can tell you that I took a few home with me, and I'm looking forward to sharing them with friends.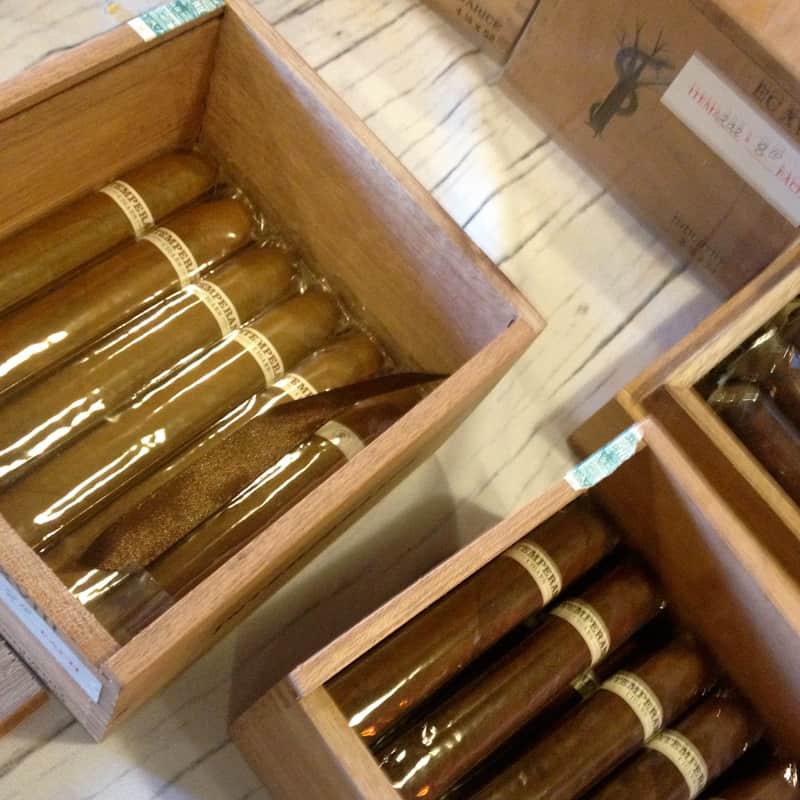 Choices, choices… RoMa — Intemperance, and CroMagnon.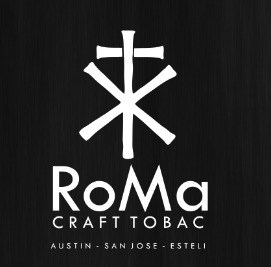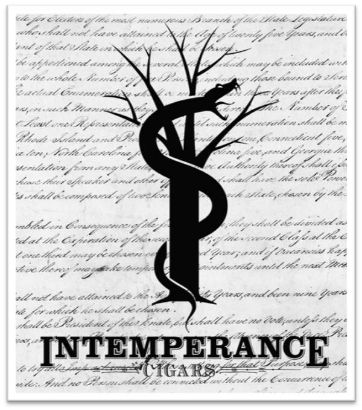 En Fuego Cigars & Lounge
328 W. Sahara Ave., Las Vegas NV 89102
• • • • •